Mulled wine is the perfect cocktail for your upcoming holiday parties or to get you through the winter months. This was super simple to make and the best part is, it makes your house smell yummy too!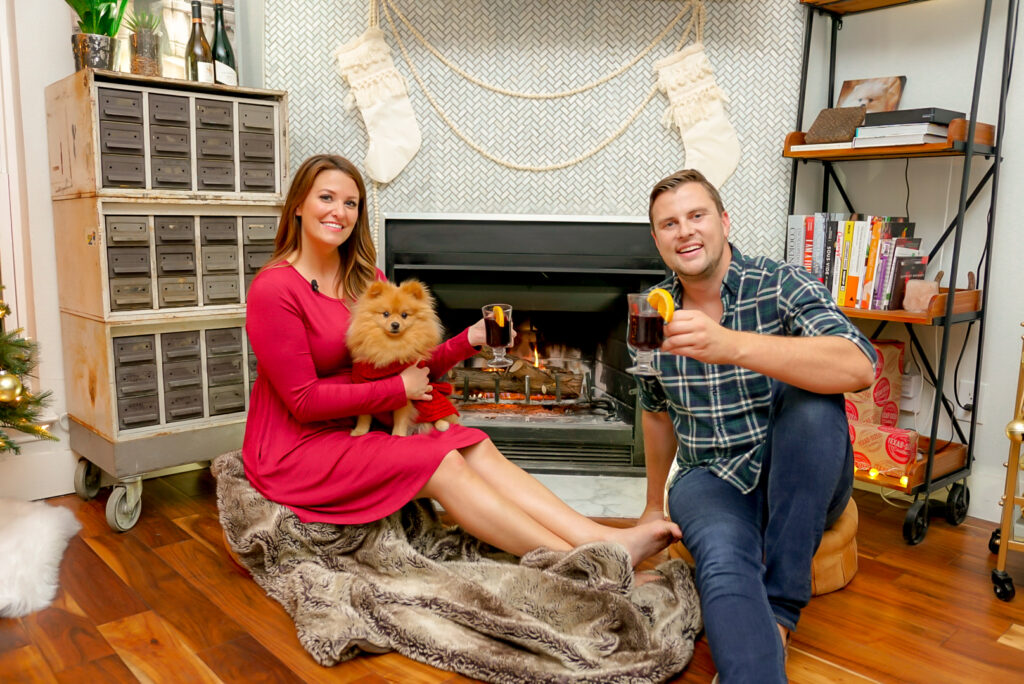 Our Holiday Mulled Wine Recipe
– 1 bottle red wine
– 1 orange, sliced 
– 1/4 cup orange aperitivo
– 1/4 cup honey
– 2 tablespoons brown sugar 
– 8 cloves
– 2 cinnamon sticks
– 2 star anise 
Serves 4 for normal people, but only 2 for the wine lovers out there
Bring all ingredients to boil, then simmer for 15 minutes.
Garnish glass with a brown sugar rim and an orange slice. CHEERS!