We've partnered up with Jimmy John's to help spread the word about their tasty new 9-grain wheat subs!
Karen and I have frequented Jimmy John's almost once a week for years because they're open late, it's a much healthier option than burgers, and they're freaky fast, literally.
Our go-to sandwich orders are the Turkey Tom and the Perfect Italian Vito with hot peppers added to each.
The one thing we both always wished for was a wheat version of their french sub bread.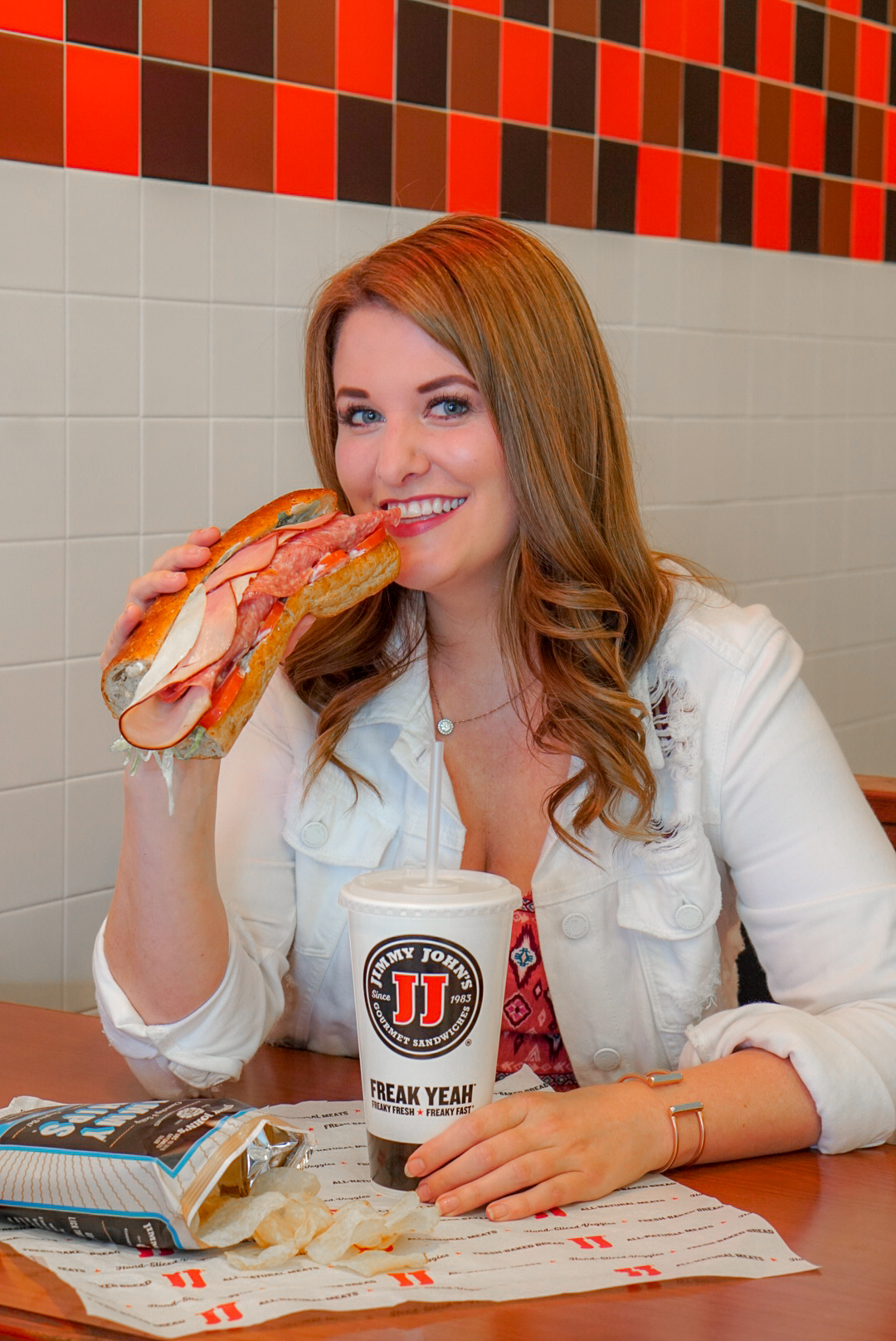 Those wishes have been fulfilled, because their new 9-grain wheat sub bread is the perfect mix of soft interior to crunchy crust, and will be our new go-to bread when we order from Jimmy John's.
When we order wheat subs at other sandwich shops our biggest complaint is that wheat sub bread typically becomes mushy before we even get halfway through, and with Jimmy Johns' newest bread we didn't experience that at all.
On top of tasting fantastic, it's filled with ingredients that aren't found in your average sub chain like rye, flax seed, quinoa, millet, oats, barley, amaranth, wheat, spelt, molasses, honey, coconut, and more!
You can find the new 9-grain wheat subs nationwide, and we highly suggest trying your favorite sandwich on their new healthy bread.
Click this link to pin this post for future reference. If try out our recommendation, let us know by tagging @coupleinthekitchen on social media!