We both love NFL games & tailgates, and the Kansas City Chiefs are having a stellar season.
We intentionally planned to visit a to Kansas City during a Chiefs game in order to experience the fanfare and stadium food.
Here's what you need to know before a Kansas City Chiefs game.
Prepping for a Chiefs Football Game:
We started shopping for gear before the game.
Gavin got a "Patrick is Mahomie" tee at Made In KC in ode to the superstar QB of the Chiefs.
This is an awesome place to shop many local, artisan retailers, whether you're looking for KC gear or not.
Karen loved their pottery, jewelry, and houseplants. They even have a cafe, creperie, ice cream shop and bar inside.
For a huge selection of all sports apparel, go to Rally House.
They have tons of Kansas City Chiefs gear plus Royals, Mizzou, Sporting KC Soccer, and the University of Kansas.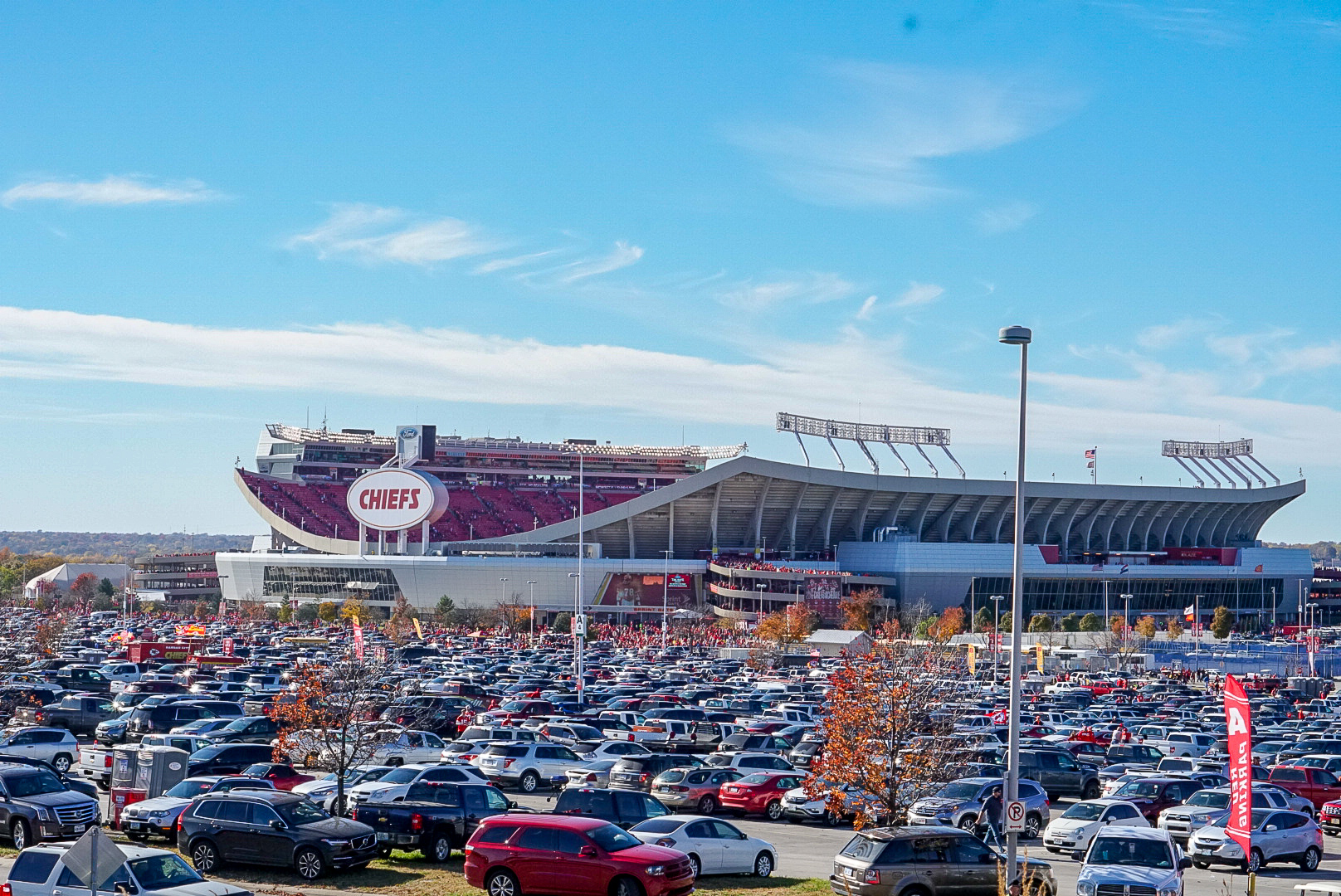 Getting to Arrowhead Stadium:
If it is your first time heading to a Kansas City Chiefs game, there are a few things to keep in mind to ensure a seamless experience.
Z Trip gets you much closer to the stadium and tailgate lots compared to Lyft and Uber, as they have a dedicated partnership with the Chiefs. You can pre-schedule a Z Trip to pick you up.
If you don't mind walking further, and want to be on your own timeline, you can take another ride share company.
Additionally, if you don't mind driving, you can also pay for parking at the stadium.
Arrowhead Stadium is about eight miles from downtown, but traffic gets quite heavy, as you can imagine.
Leave earlier than planned to ensure you have enough time to tailgate.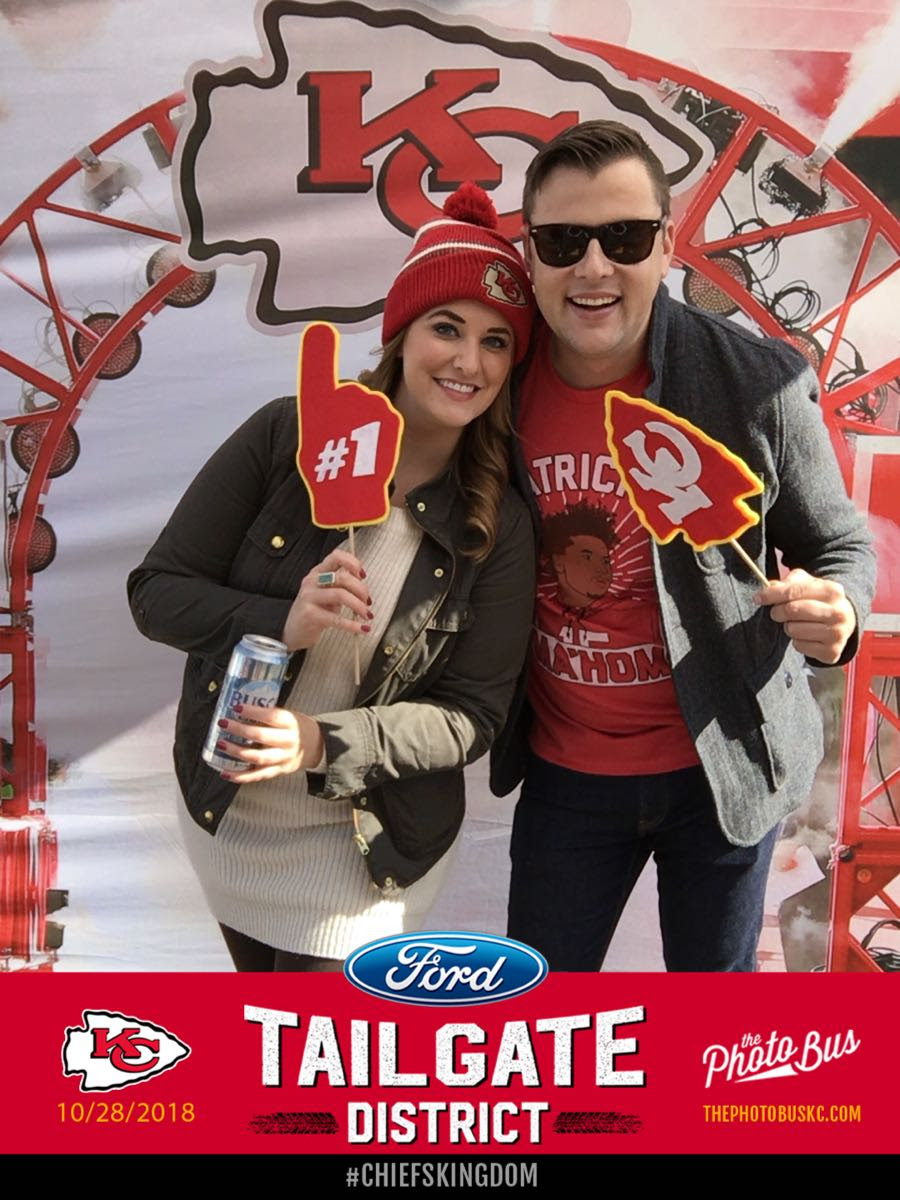 Kansas City Chiefs Tailgating:
Kansas City's Ford Tailgating District is the public tailgating party lot M.
It is free and open to anyone and everyone planning on attending the game.
You'll encounter a lively stage with a DJ, a dance-off competition, and even an appearance from the Kansas City Chiefs Cheerleaders.
Grab a drink and play corn hole or football-style beer pong.
We were happy to find that drinks were pretty reasonably priced at $5-6 per beer.
Chiefs Stadium Food:
We always scour stadiums to find the most unique, scrumptious food.
We researched each vendor online and circled the stadium twice on the hunt for the more incredible dishes.
Rest assured that we are pointing you to the tastiest bites in Arrowhead Stadium.
Mac Shack – We set our sights on their Burnt End Mac and Cheese and never looked back.
This dish is comprised of cavatappi noodles, loads of burnt ends, Sweet Baby Ray's BBQ Sauce, and fried onions.
The meat was super tender and when we got all of the flavors in one bite it was incredible.
Mac Attack also has bottomless popcorn that comes with unlimited refills for $9.50, what a great deal for families!
$14, Sections 103,117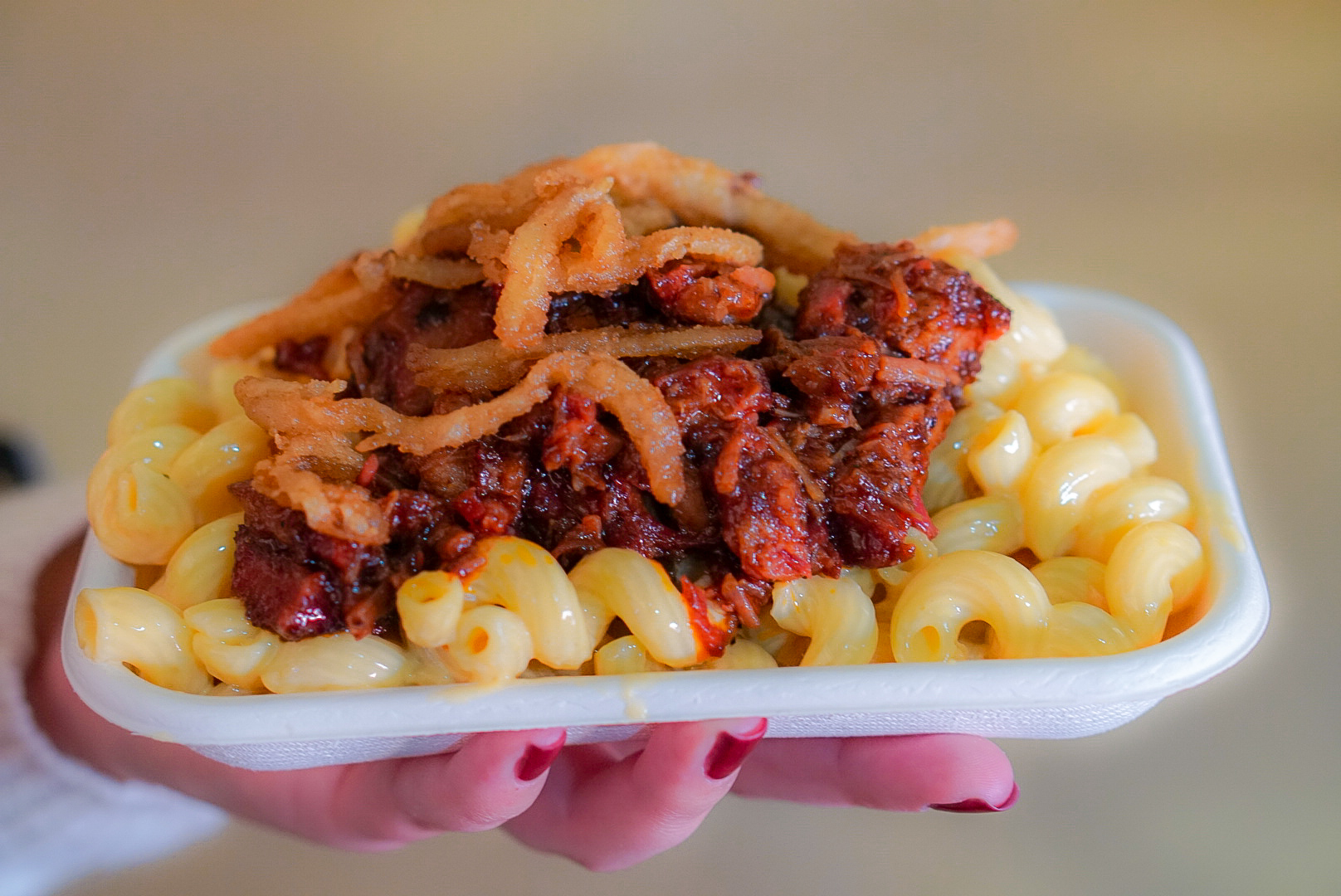 Smoke Brewing – We initially headed to Smoke Brewing Co. for the deep fried burnt ends that we read about.
Sadly, that dish was taken off of their menu after last season.
Instead, we ordered their loaded BBQ fries. Tasty slices of potato, fried to perfection, were smothered in cheese sauce, smoked pulled pork and BBQ sauce.
It was reallllly good and quite filling.
$15, Section 122.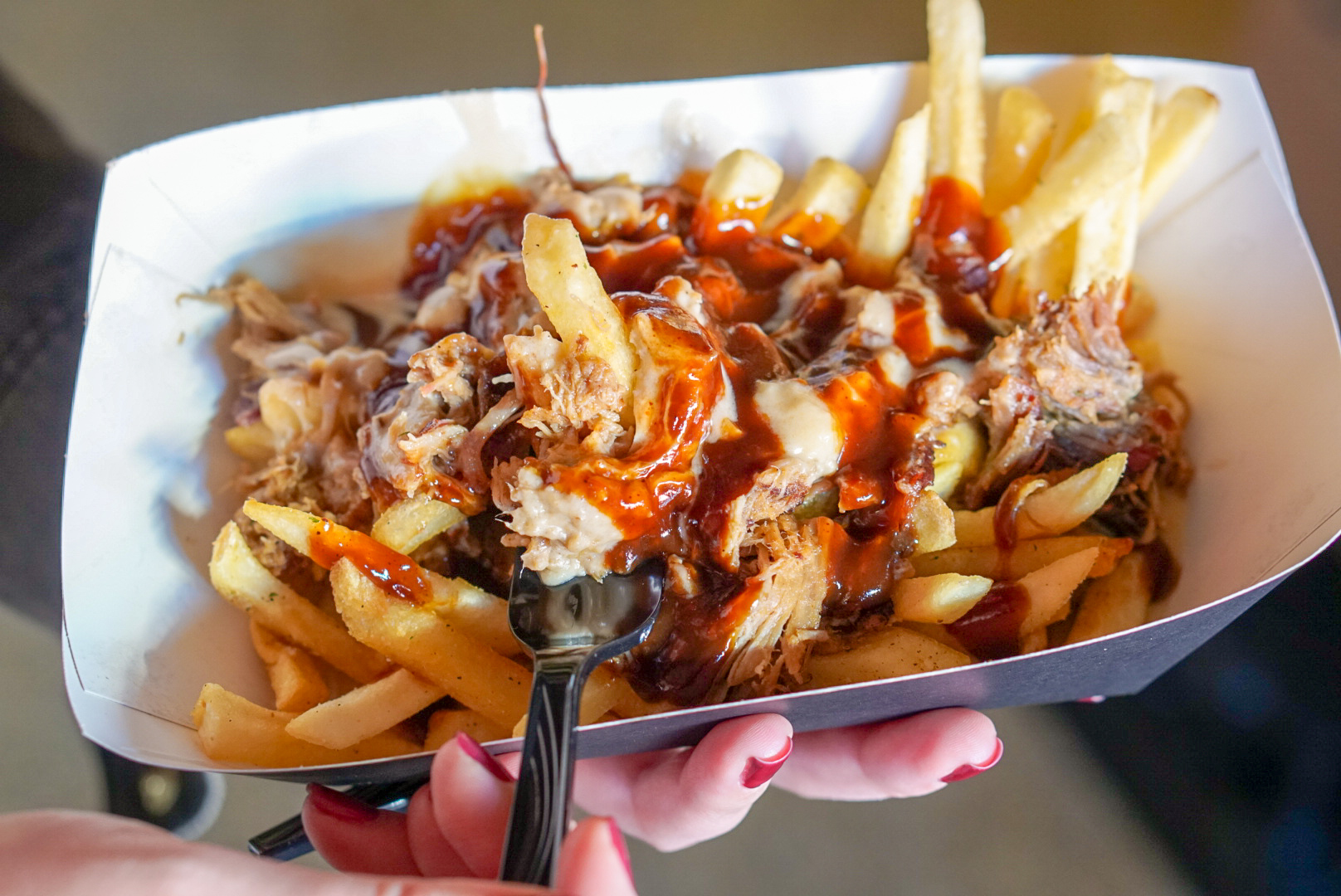 Budweiser Food Cart – This is the place to head to for the best hot dog in Arrowhead Stadium.
Order the KC Sausage, which is a black pepper & coriander grass-fed beef sausage on a sweet and delicate Hawaiian bun.
This massive wiener is loaded up with cream corn, celery slaw and onion straws.
It is a surprisingly droolworthy combination of flavors and the quality of sausage shines through.
$11.25, Food cart near Section 109.
We had a terrific start to the day tailgating, scoped out the best food that Arrowhead Stadium had to offer, and even walked away with a Chiefs win!
This guide should help prepare your for your visit to the stadium.
Just be sure to check Arrowhead Stadium's A-Z Guide prior to the game to ensure menu items and vendor locations have not changed!
Click this link to pin this post for future reference. If you visit one of these spots based on our recommendations, let us know by tagging @coupleinthekitchen on social media!
This guide is brought to you in sponsorship with Visit Kansas City. All opinions are our own.