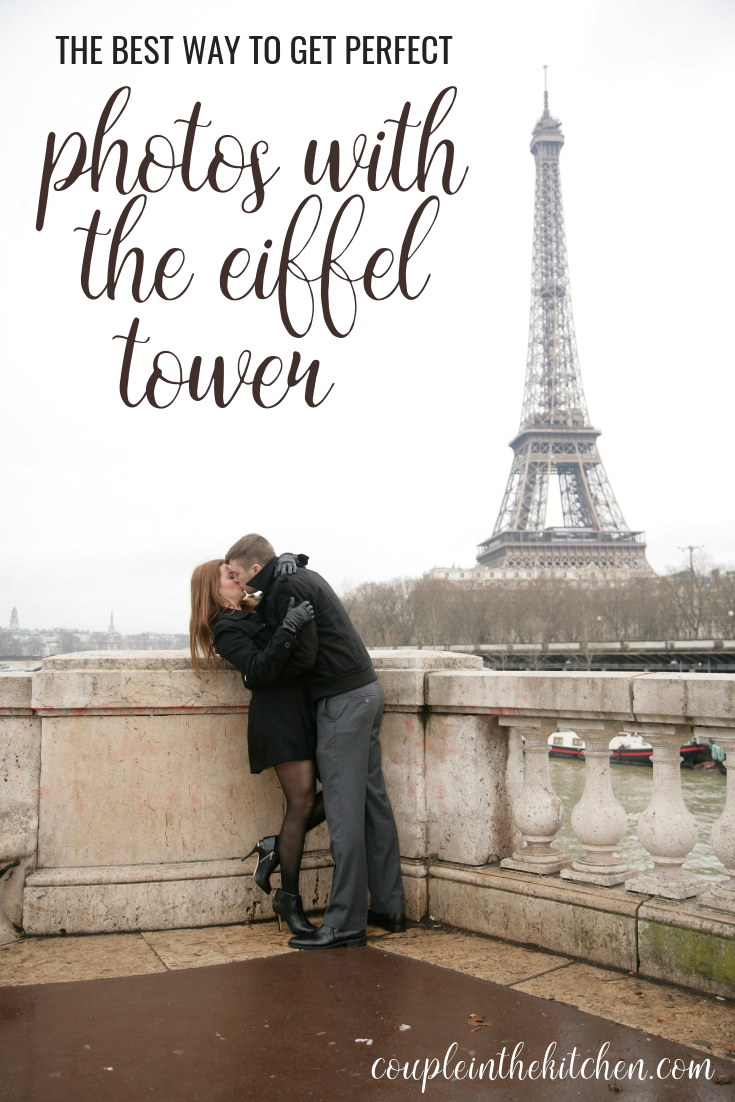 Want to get romantic photos in front of the Eiffel Tower and the Louvre, without thousands of tourists cluttering up your photo? So did we!
This is a throwback post going back to our first international trip together, as we celebrated one year of dating with a romantic trip to Europe together.
In reality, this was a true test of our relationship. Although we were both avid travelers, ensuring that we traveled well together was something that was very important to both of us.
Couple travel can be quite the barometer for a relationship:
How well does your significant other handle stressful travel situations?
How well do they adapt to being out of their element when faced with a language barrier?
How well can they respect cultural differences?
Do your travel styles mesh well together?
These are all characteristics that you'll discover when traveling internationally with your partner.
Paris was always a bucket list destination for Karen, and it meant a lot when Gavin simply said, "well let's book a trip and go together then."
We planned a 10-day getaway to Portugal and Paris, leaving on Christmas Day for us to ring in the New Year under the twinkling lights of the Eiffel Tower.
We highly recommend celebrating New Year's Eve in Paris as they feature an incredible light show at the Champs Elysees.
Since this trip had always been a dream for Karen, she wanted photos to cherish forever. As an anniversary surprise, she booked a photography tour package through Viator.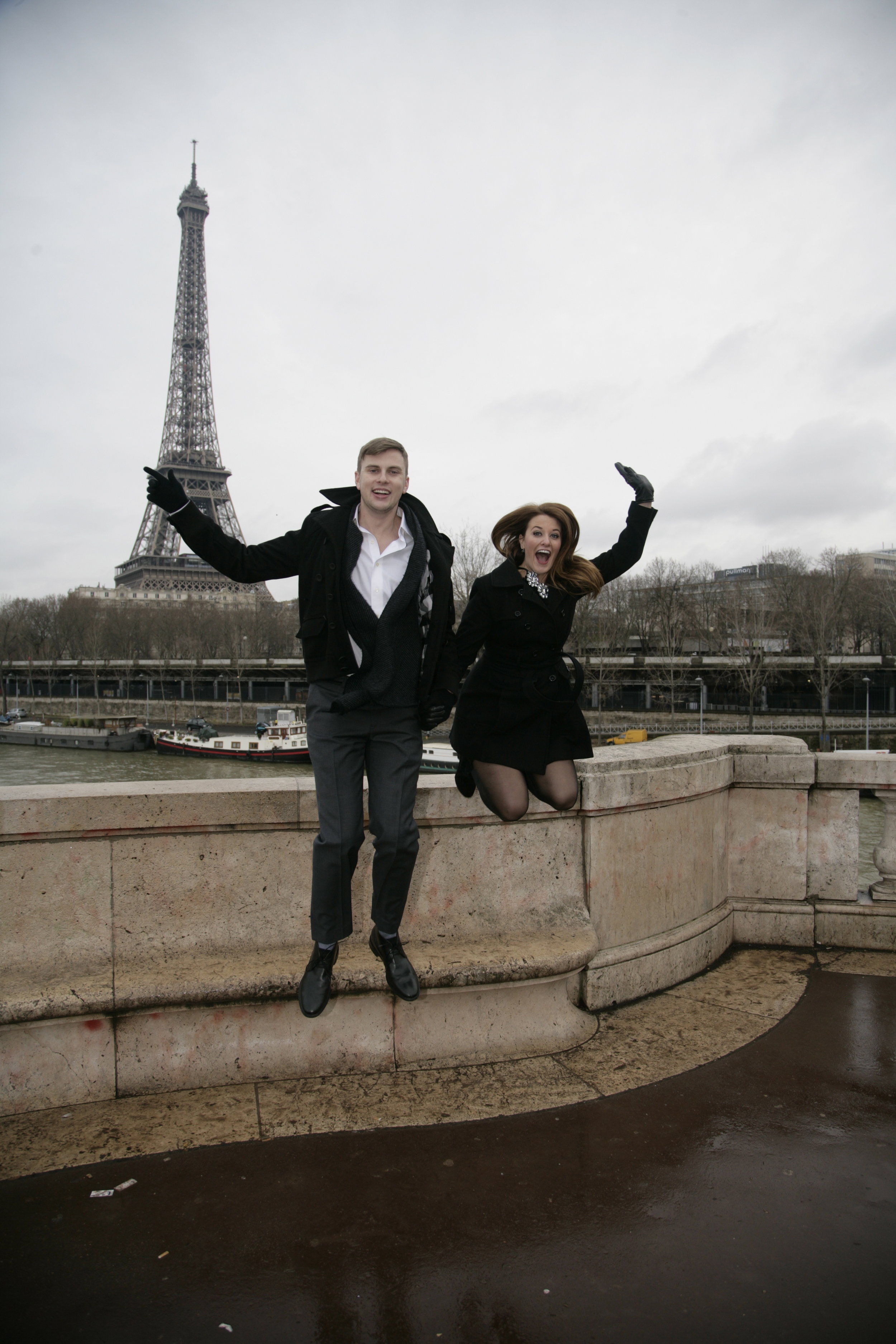 There are a few reasons why this was such a great idea if you're looking to get great photographs in Paris.
First off, you can get high resolution images that can blown up on a canvas or wall print.
Taking a cell phone photo might limit your resolution for larger wall prints. At the end of the photography tour, our guide handed us the photo card to take home, complete with all the high quality images.
Secondly, our guide brought us through a walking tour of Paris and took photos along the way. This was the perfect way to learn about the sights and history of Paris while still capturing memorable photos to take home.
Finally, the biggest reason for hiring a local photographer is that they will bring you to secret spots that tourists don't know about.
We hopped on a short ride on the Metro where our guide brought us to a small bridge overlooking the Eiffel Tower.
There was literally only one other couple on the bridge taking photos with another professional photographer who knew the hidden gem of a location.
This is the best kept secret of Paris! The images he captured at the secret Eiffel Tower photography location are the exact photos we still have hanging on our wall, six and a half years later.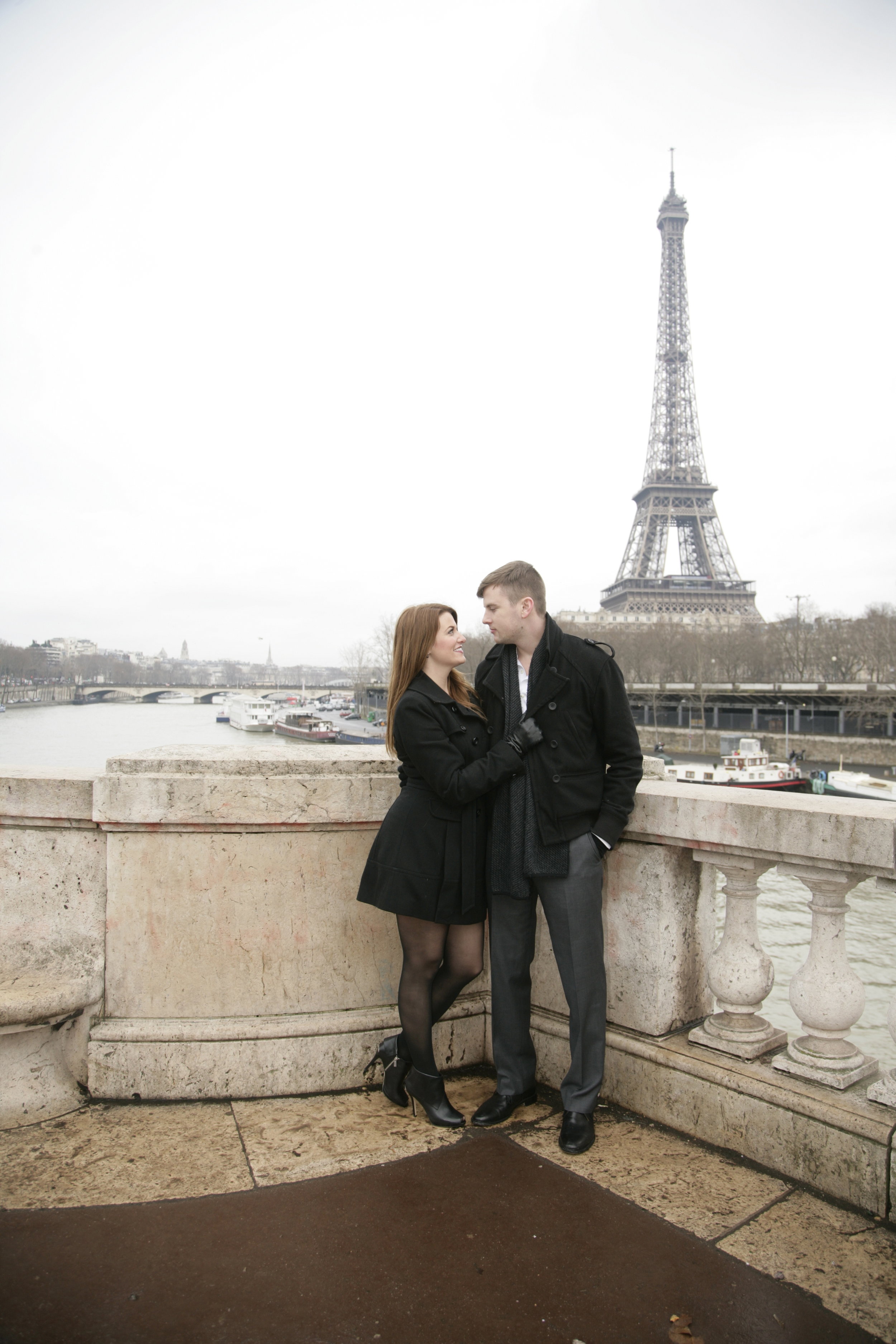 When planning for the Paris photoshoot, we were prepared by packing a tote bag with all the essentials.
Karen packed touch-up makeup, a pair of heels to change into at certain locations since good walking shoes were essential for the tour, and a number of different accessories.
We simply set the tote bag down with the photographer when he took his pictures. The photographer even casually captured us walking us to the next spot, tote bag and all, and it's one of our favorite pictures.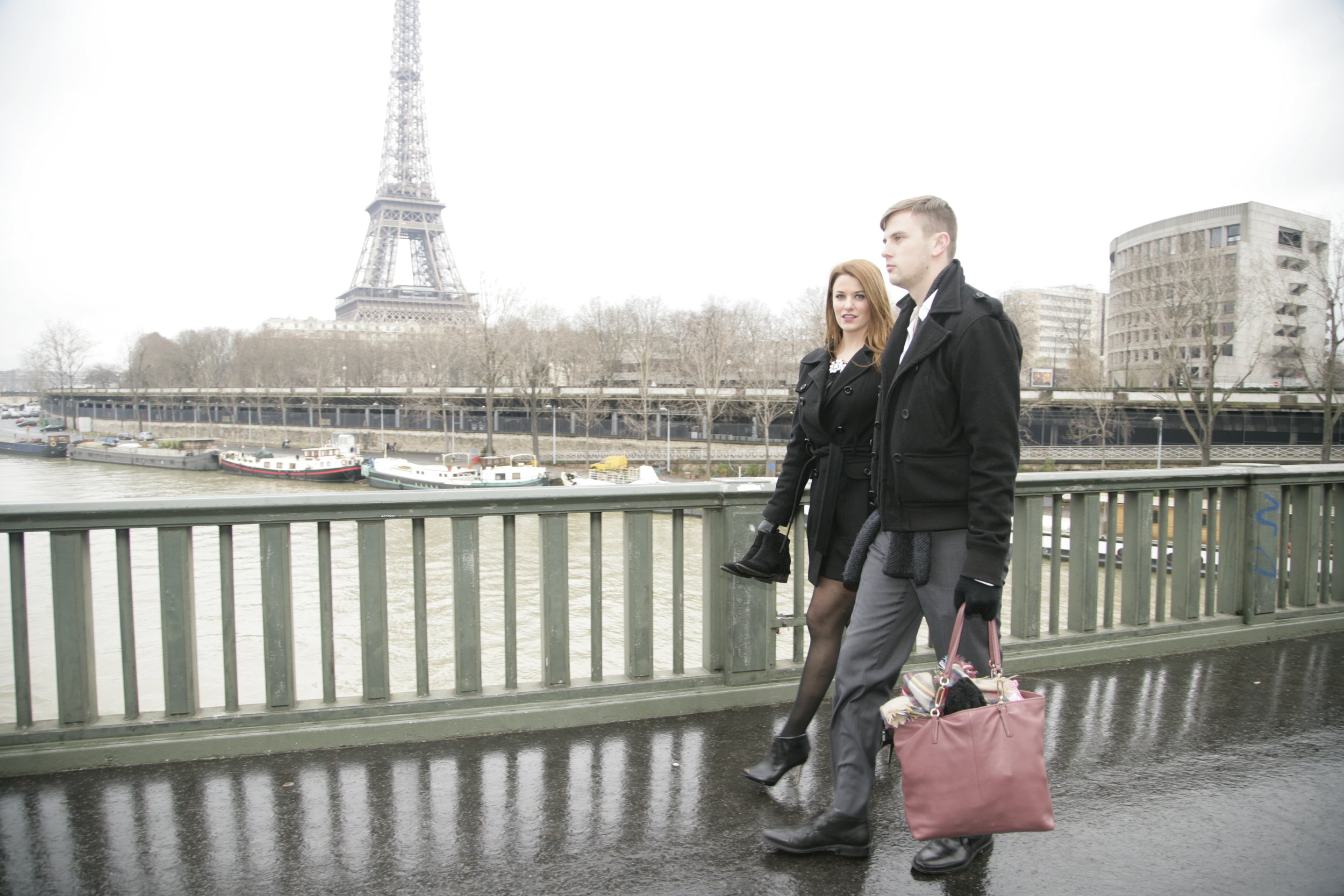 After this experience, we've hired a photography tour in many of our other destinations, including Mexico City and Cape Town.
It's a small investment to ensure that you have quality vacation photos to treasure forever. We couldn't recommend it more!
Take a peek at our viator list for local Paris photographer tours or check out Airbnb experiences.
Here are some of our other favorite Eiffel Tower photos and other pictures in Paris: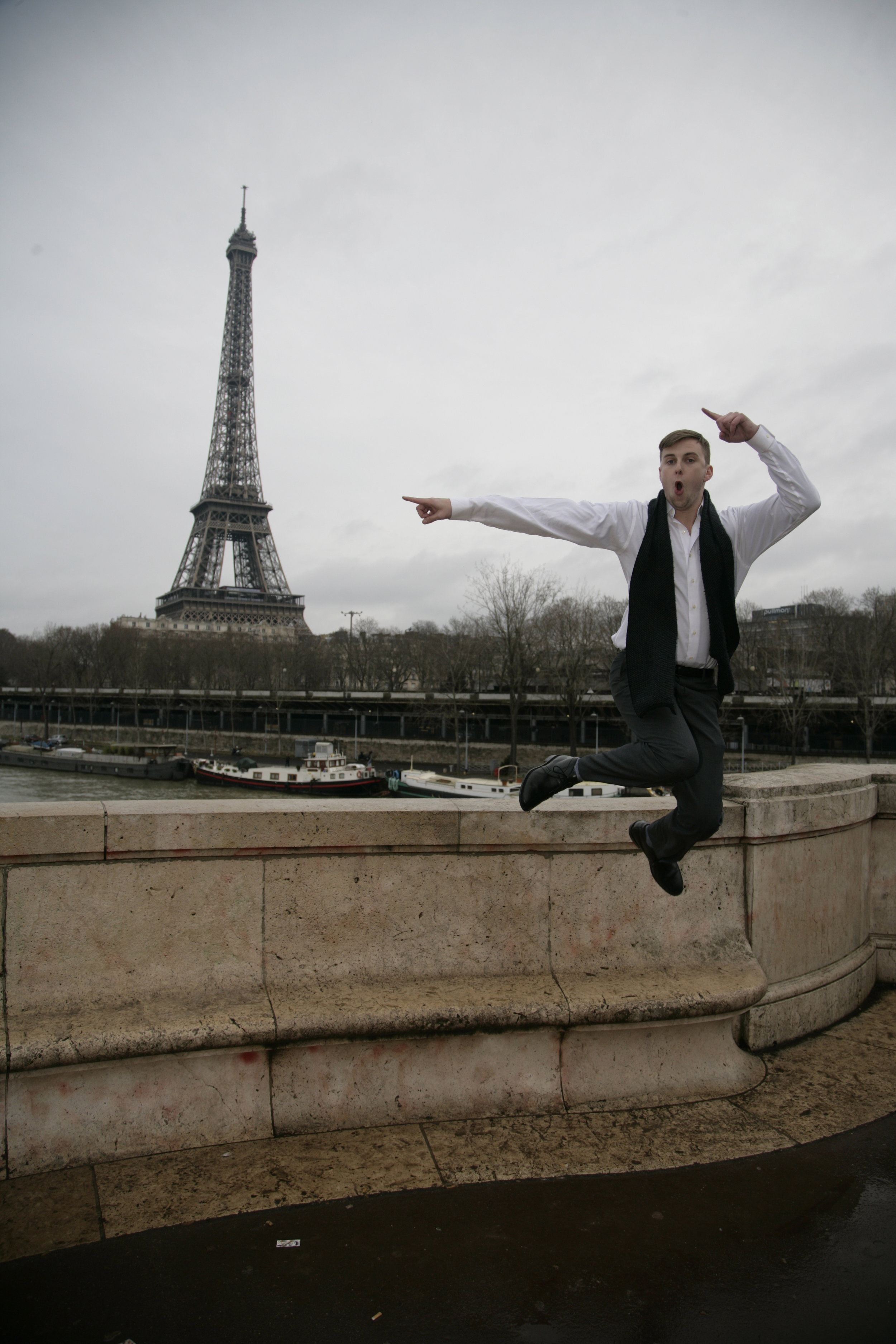 Traveling to Europe?! Don't plan anything until you've read our other Europe Travel Guides!