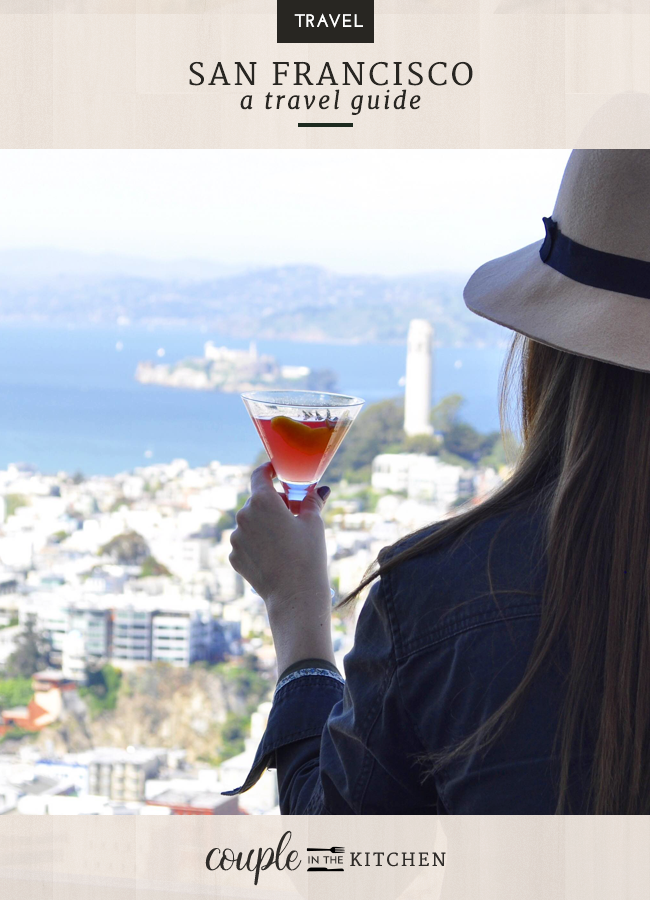 Planning a visit to the "City by the Bay" can be overwhelming. There are so many attractions to see, neighborhoods to explore and great places to eat! Let our San Fran City Guide steer you in the direction of some of our favorite stops.
Best Foods in this Region:
Here's what you gotta try while in San Francisco:
Wine (not that we need to give you an excuse!)

West Coast Oysters

Cheese (CA makes over 2 billion pounds of cheese each year) and Cowgirl Creamery's Mt. Tam is a must-try!

Cuisine from Chinatown (San Fran has the largest Chinatown outside of Asia, get Dim Sum and Egg Tarts while you're at it!)

All the fresh seafood
Best Things to Do in San Francisco:
Explore Golden Gate Park
Golden Gate Park is the only place in the world you can go on a simple walk and say that you ran into:
A hippie party

A bison paddock

A Japanese garden

A roller blade dance circle

LARPING (If you don't know what this is, google it, and we're sorry)

Multiple museums
Those were some of the interesting sights we encountered during our trip to the park. There are walking trails throughout the entire 1,000+ acre outdoor oasis which makes it perfect for a jog or stroll on a beautiful day. The park is gigantic so plan accordingly! We started at the Conservatory with the goal of walking to the brewery at the edge of the park and it was a lot longer run than we anticipated! Let's just say we earned that beer tasting!
Get mesmerized at Nightlife at the California Academy of Sciences
Our favorite date night activity in the city happens on most Thursday nights at the California Academy of Sciences. The event theme changes weekly, but no matter what you will be able to explore, drink, dance, learn, and have a ton of fun. Imagine if you were at your favorite childhood museum, but with adult activities, and music… and lots of vodka.
Eat all the things at the Ferry Building + Farmers Market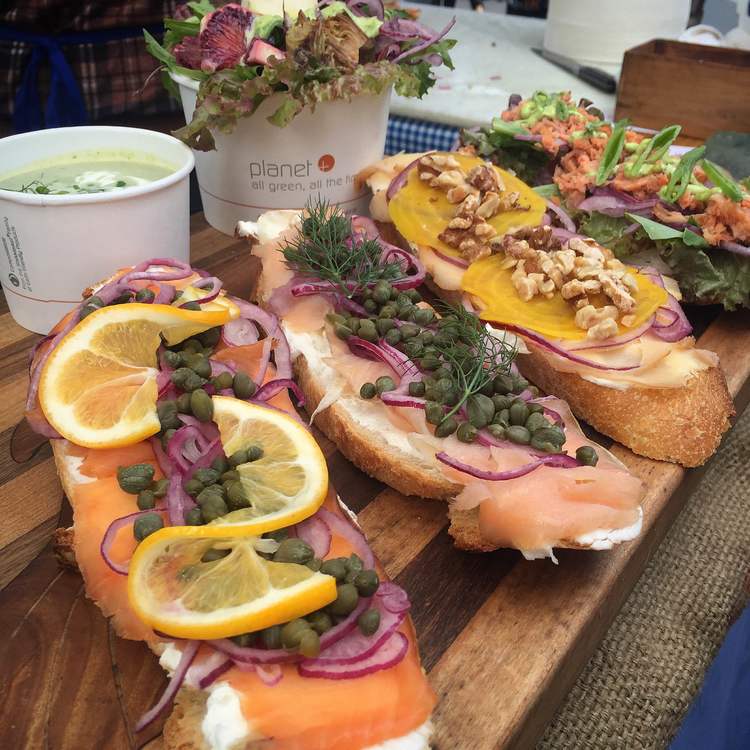 If you're a foodie like we are, you need to spend a few hours at the Ferry Building. This is a hub of many San Francisco artisanal merchants. Use this as an opportunity to try some amazing Californian cheeses, oils, even a meat cone of tasty charcuterie. We recommend visiting the Ferry Building when the Farmer's Market is going on. Not only will you get to sample some fantastic local produce, but there are some scrumptious food trucks/vendors, bakeries, florists, and music. We spent a few hours on Saturday morning exploring the market, hand in hand, walking next to bay and dodging seagulls.
Other Key Sights in San Francisco: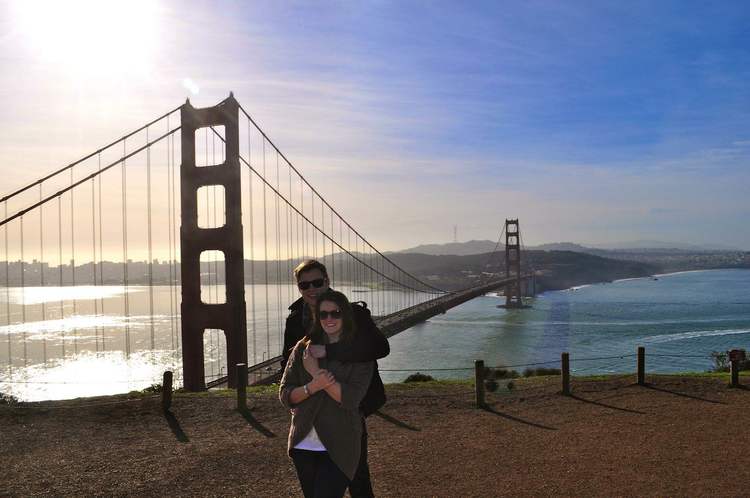 Best Restaurants in San Francisco
Tony's Pizza Napoletana – We love Italy, so obviously we are drawn to San Francisco's little Italy neighborhood. There are no shortage of pizza joints, but Tony's Pizza has been known as some of the best pizza in San Francisco for a reason. They have won awards from all across the world and even have a few Guinness Book of World Records awards adorning their walls. They offer tons of different pizza options, and we're not just talking about toppings, here. Do you want your pizza made coal-fired, wood-fired, or made in an electric oven? What cooking temperature tickles your fancy: 550 degrees or all the way up to 1000 degrees? Do you want traditional neapolitan-style crust or a thick one from a detroit-style pan? Whatever pie you want, they have it. Get the 900 degree wood fired Margherita pizza for a taste of the World Pizza Cup championship pie. When an American pizza shop wins an award in Italy, you know it's that good. 1570 Stockton St, San Francisco, CA 94133 http://tonyspizzanapoletana.com/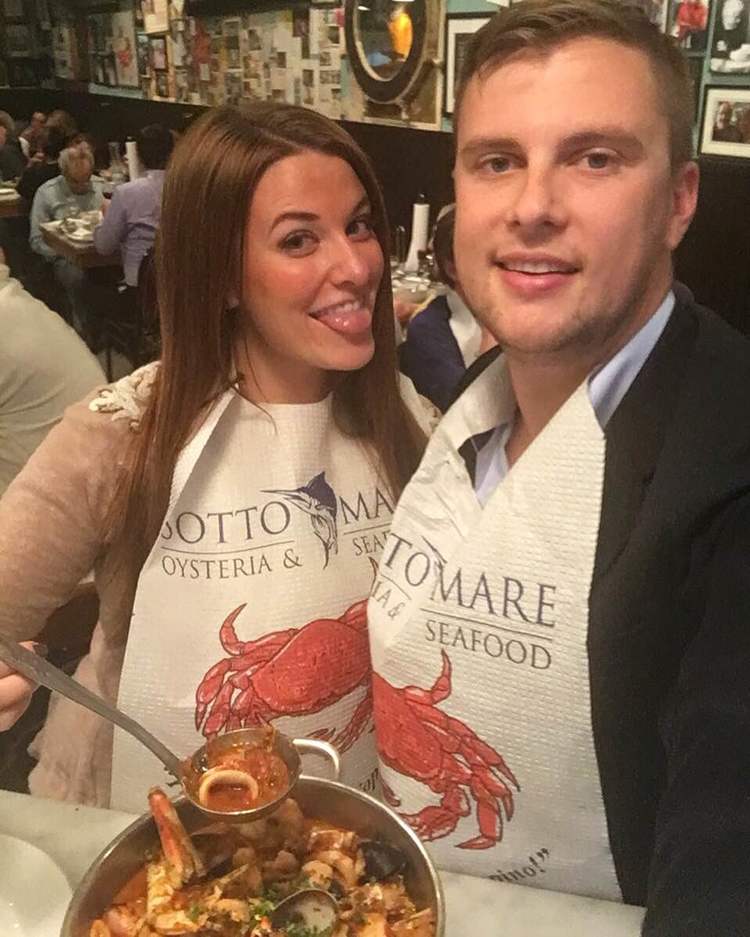 Sotto Mare – Fresh seafood, authentic Italian, in a cozy spot. We make it a point to eat at Sotto Mare every time we visit San Fran. This family-owned joint is really popular, so be prepared for a line. They do however, give you a buzzer that allows you to grab a cold beer at a neighboring bar while you wait. We'll drink to that! The Seafood Risotto is rich, indulgent and PACKED with seafood. If you're with a date, opt to split the Cioppino for Two (which in reality feeds 3-4!) and don't be afraid to sport the seafood bib! Bon Appetit! 552 Green St, San Francisco, CA 94133 https://www.sottomaresf.com/
Dumpling Time – Upon entering, you'll find soup dumplings being made right before your eyes. From traditional veggie and pork fillings, to more adventurous fillings like Waygu with truffle and Chinese 5 Spice lamb, these were the best dumplings we tasted in America. What stole the show were the Tom Yum Goong, a nod to our favorite soup from Thailand. This pink-colored dumpling is loaded with pork belly, shrimp, and coconut milk and is bursting with flavor. The seafood gyoza was also incredible, featuring a spinach dough and loaded with shrimp, crab, and scallop. 11 Division St, San Francisco, CA 94103 https://www.dumplingtimesf.com/
Waterbar – You gotta munch on seafood while in Bay area and we are always looking for a deal. Karen has been known to throw down a LOT of shellfish (she was once in an oyster eating competition and downed 29 oysters in 60 seconds!) which means if we're not careful, we can run up an expensive tab, real fast. Waterbar is best deal for oysters that we have found. Every single day from 11:30-5pm you can enjoy their featured oyster for only $1.05 each! If you're real thrifty, go during happy hour to get your bubbles on the discount too. Located right on the bay, the view isn't too shabby either! 399 The Embarcadero, San Francisco, CA 94105 https://www.waterbarsf.com/
La Mar – We absolutely love Peruvian food and chef Gaston is one of Peru's most celebrated chefs. Dining at La Mar features a gorgeous view of the bay and incredibly flavorful dishes. We loved the octopus with purple potatoes as well as the waygu sashimi. Pier 1 1/2 The Embarcadero, San Francisco, CA 94105 https://lamarsf.com/
Cockscomb – Top Chef Master winner Chris Cosentino is serving up unique, meaty dishes at this charismatic spot like lamb neck and bacon chop. His highly-acclaimed grilled cheese with duck egg and honey was named of the foods you need to try before you die and it was indeed very memorable. 564 4th St, San Francisco, CA 94107 http://cockscombsf.com/
Other great places to nosh:
Best Tiki Bars in San Francisco
In case you didn't hear, tiki drinks are SO HOT RIGHT NOW. Be on-trend and enjoy a fruity libation with lots of flair (bring on the baby umbrellas, fun cups, and fresh fruit!) Here are a few San Francisco tiki cocktail lounges that we love: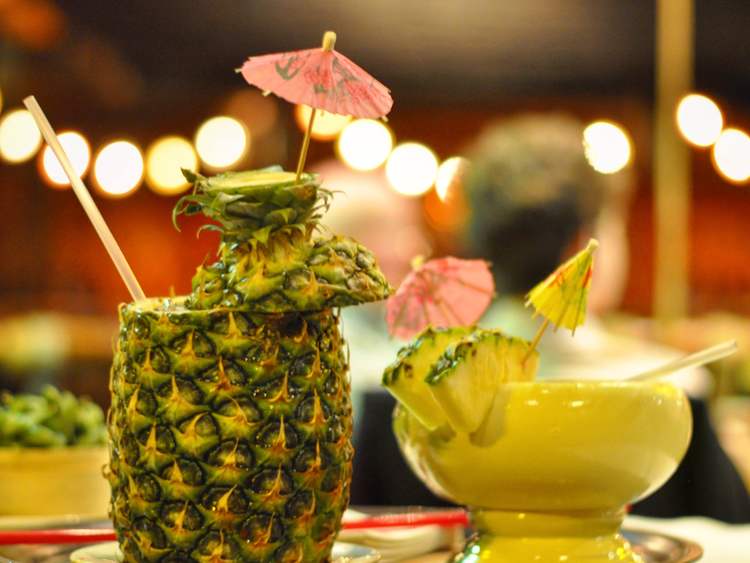 Tonga Room – A San Francisco legend, this lounge has been open for over 70 YEARS! Listen to the band play live music while they float on a platform in a lagoon in the center of the restaurant, share a punch bowl with your pals, and find joy in the occasional in-restaurant thunderstorm. 950 Mason St, San Francisco, CA 94108 http://www.tongaroom.com/
Smugglers Cove – This pirate-themed lounge has delicious drinks and lots to look at! There are glowing indoor water features and lots of Caribbean memorabilia. They even have volcano drinks that have fire in them. FIRE! 650 Gough St, San Francisco, CA 94102 http://www.smugglerscovesf.com/
Zombie Village – We were luckily enough to visit San Francisco during opening week of this brand new tiki restaurant. The interior was so over the top, you'll want to reserve a tiki hut a stay while. The decorations were complimented with a LED light system that brought the walls to life. 441 Jones St, San Francisco, CA 94102 https://www.thezombievillage.com/
Where to Stay in San Francisco:
Loews Regency – We had the pleasure of staying at the Loews Regency Hotel near the financial district. Not only is this in a very centrally located spot, but the sweeping city views from your room are breathtaking. The Loews is the third tallest building in San Francisco. This meant waking up to the most beautiful views of the bay & the Golden Gate Bridge, right from our hotel bed! Dine at their restaurant Brasserie S&P for a scrumptious brunch or an upscale business lunch.
Sir Francis Drake – If you love shopping, the location of the Sir Francis Drake Hotel can't be beat. You are steps away from Union Square and endless retail therapy. The Sir Francis Drake is a modern twist on an iconic historic hotel in the heart of the city. The architecture of the lobby bar is gorgeous and their craft cocktails are delish. Travelers tip – sign up for Kimpton's Karma loyalty program and get a free $10 bar credit during your stay! Scala's Bistro, their hotel restaurant, had one of the best turkey burgers we've tasted. Head up to the 21st floor to experience The Starlight Room, a cocktail lounge/club with a beautiful view of the happenings of Union Square.
Comment below with your favorite hot spots by the bay!