If you're looking for Texas Hill Country resorts or camping in Texas cabins, you should consider glamping!
Glamping or "Glamorous Camping" gives you all of the fresh air, scenic views, and memories of a camping trip, without having to fumble with set up, deal with lots of packing, and be faced with subpar food.
When it comes to camping in Texas, our state is famous for Big Bend National Park, Marfa area or Texas Hill Country, the destination of our last adventure.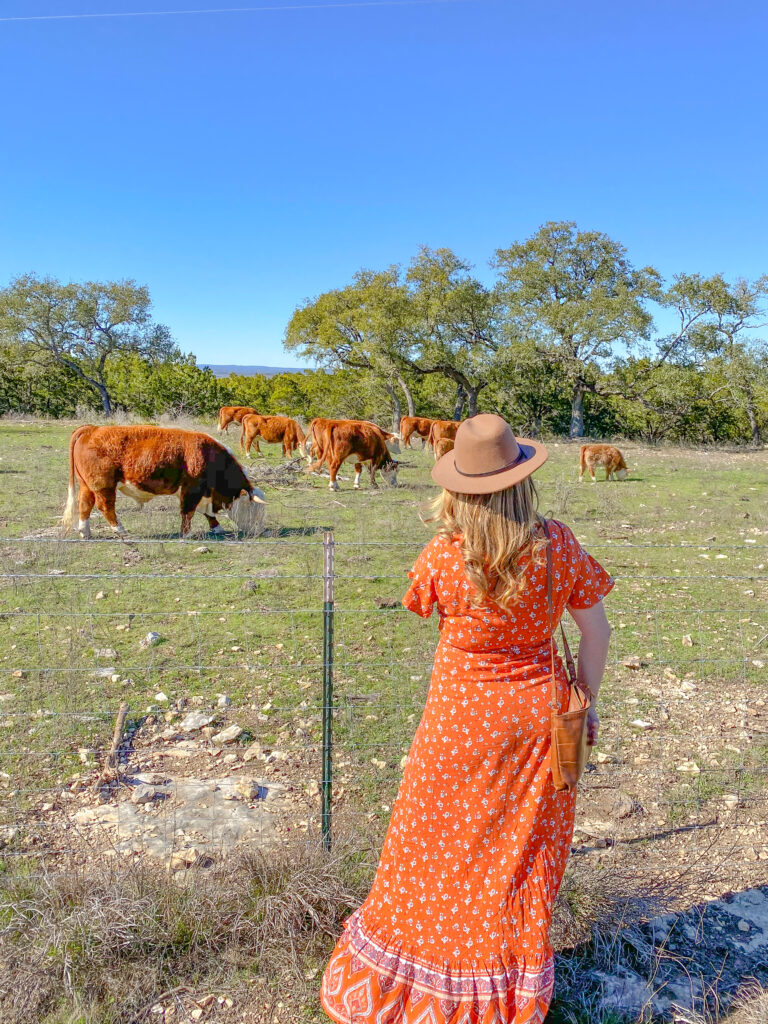 Where is Texas Hill Country?
Texas Hill country is a region where the southwest transitions to the southeast. It is comprised of 25 counties. Home to Texas' wine country, including Fredericksburg, this area boasts a small town feel with lots of open spaces. Located less than an hour away from Austin, it's a great area to escape the city.
Pulling up to Collective Retreat's glamping experience, we were even met by some adorable wildlife at the gate! We were definitely not in Austin anymore.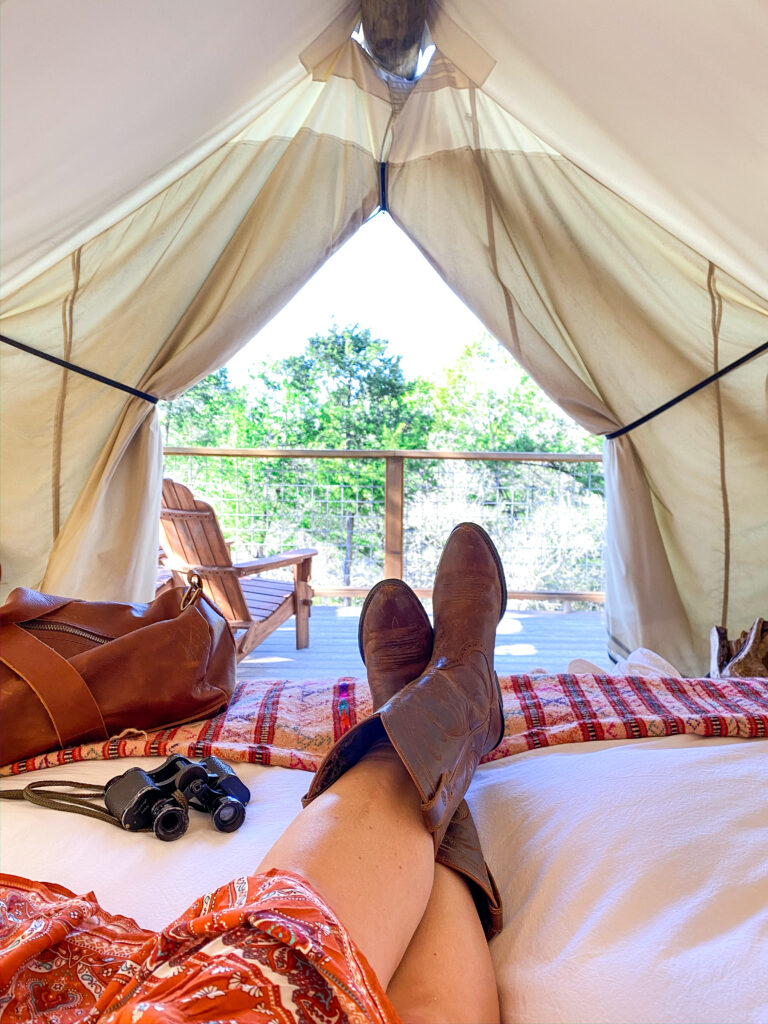 Glamping Tents
We adored the boho chic decor and global-inspired furnishings inside the high quality tents. The big, cozy king bed was the heart of the room with the bathroom, complete with a rain shower, located steps behind the bed.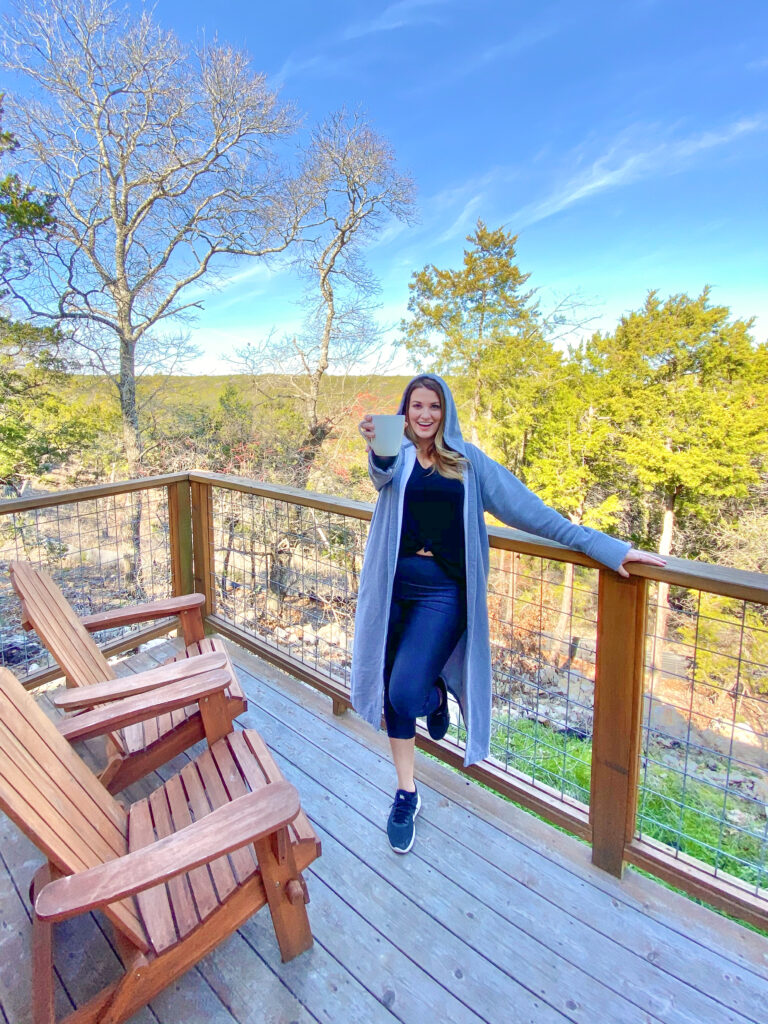 The tent offered a deck with adirondack chairs that were perfect for stargazing. Also, their hooded robes weren't just for bathtime. We wore them around the fire all weekend long.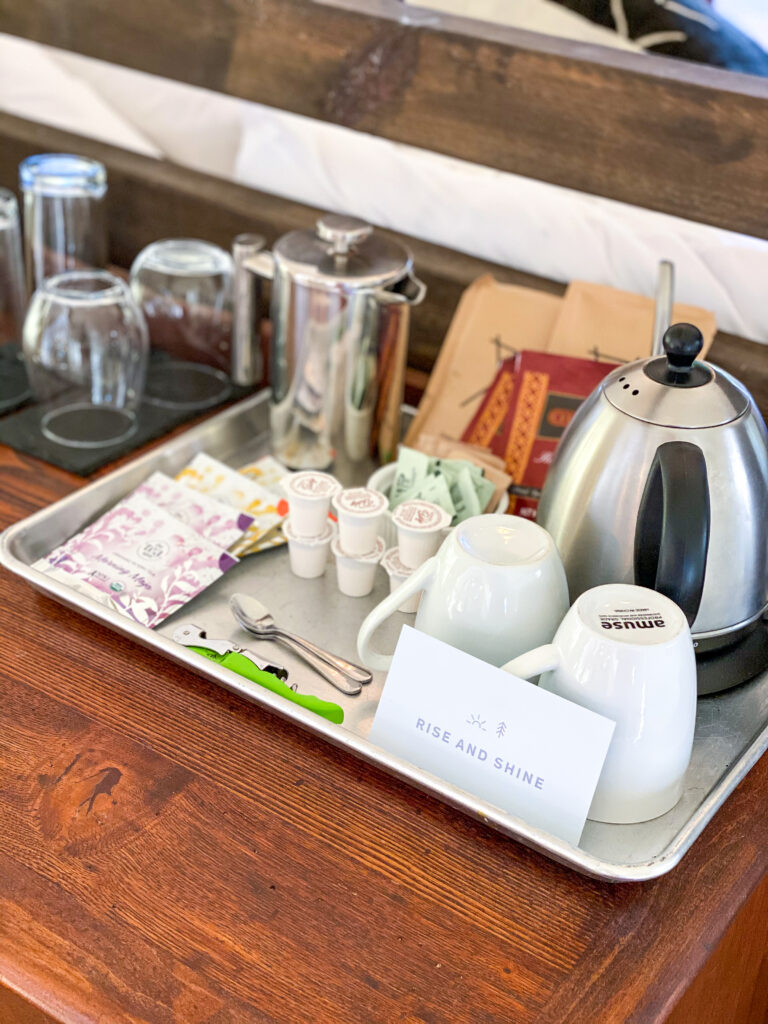 The lodging at Collective Retreats came with all the glamping accessories:
Fireplace
Heated blankets
Lanterns
Fans and space heaters
Binoculars
Games and cards
Water, kettles, coffee, and tea
Yeti cooler to store your wine, beer, and snacks
Chocolate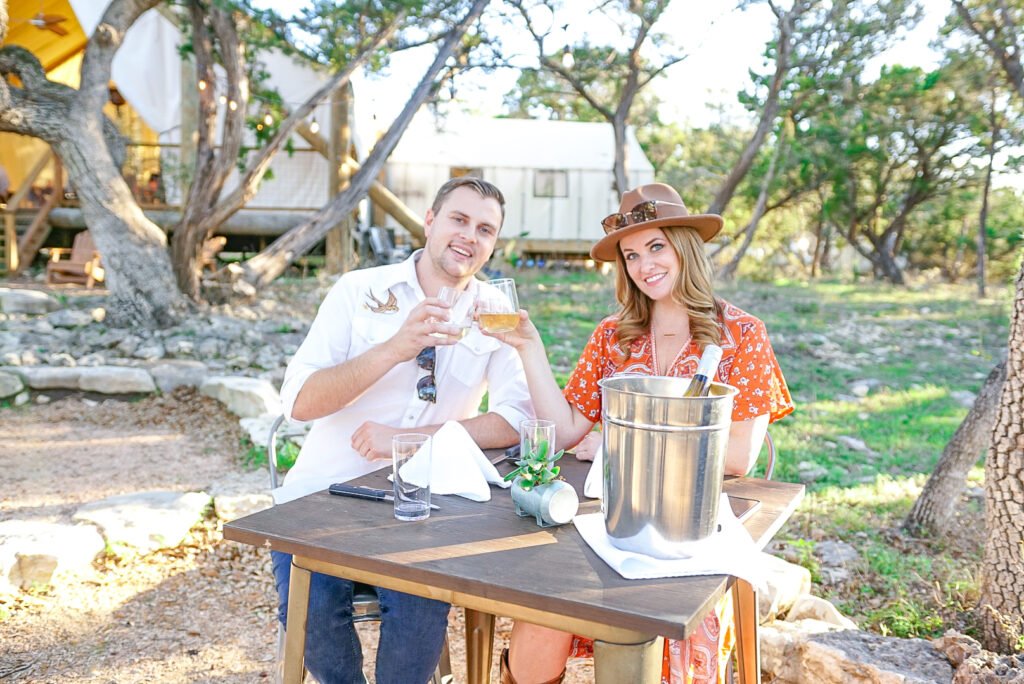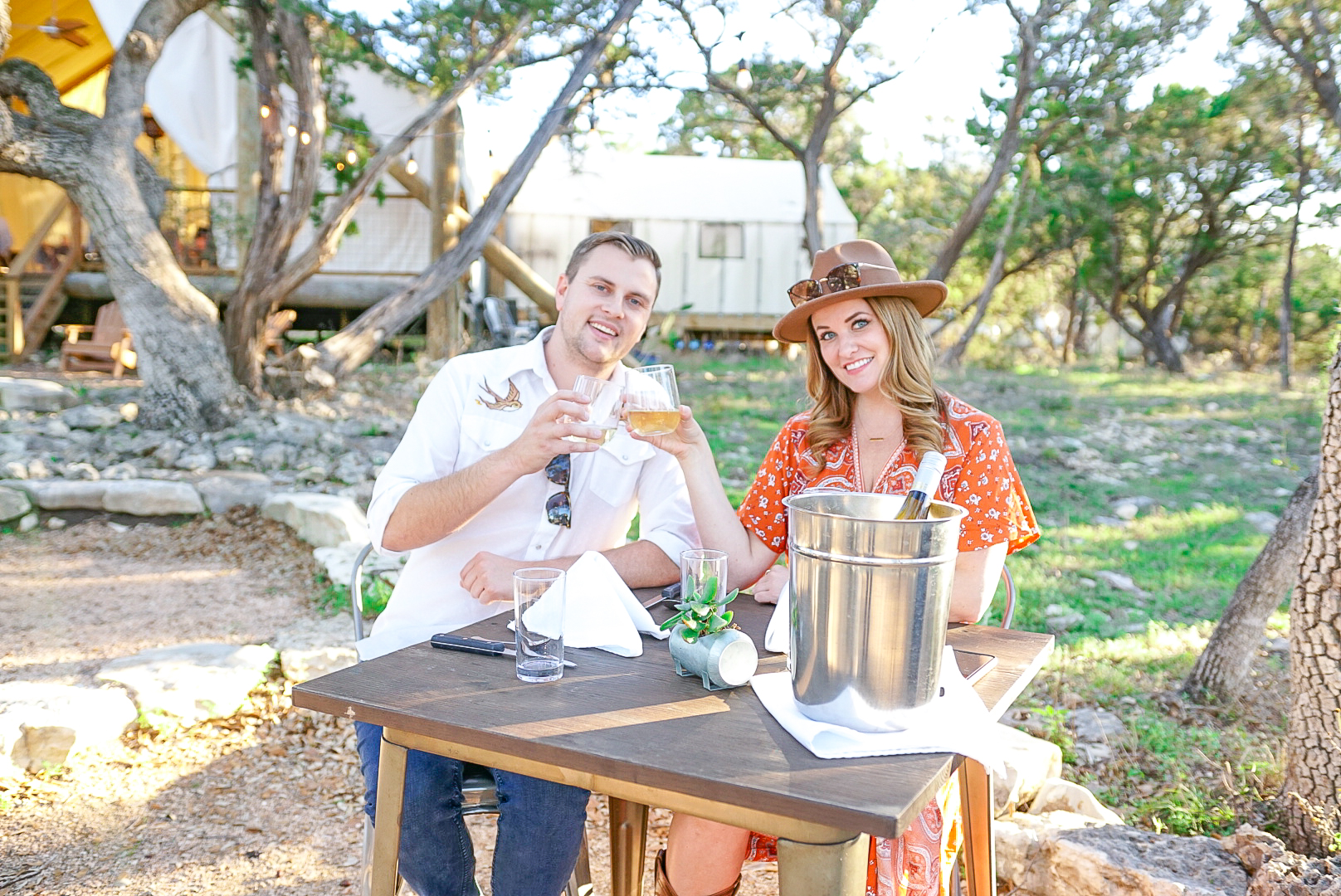 Glamping Food
The food we savoured at Collective Retreats was leaps and bounds fancier than anything we've ever eaten camping.
We opted to enjoy the farm to table dinner sitting outside under the twinkling lights of Texas live oak trees. A 72 degree day in February?! We couldn't resist.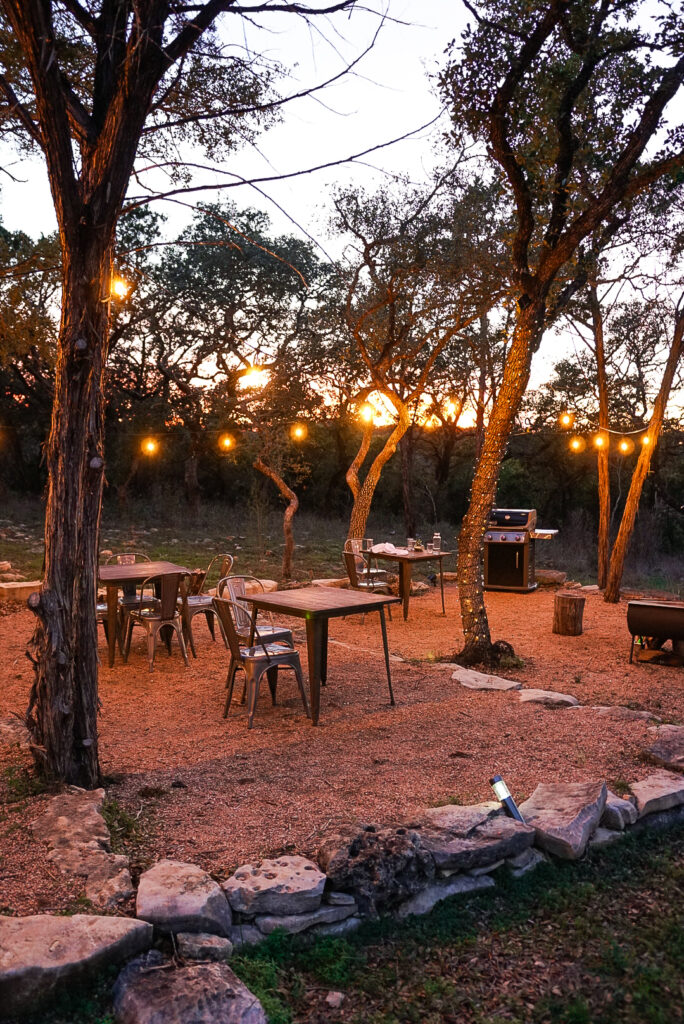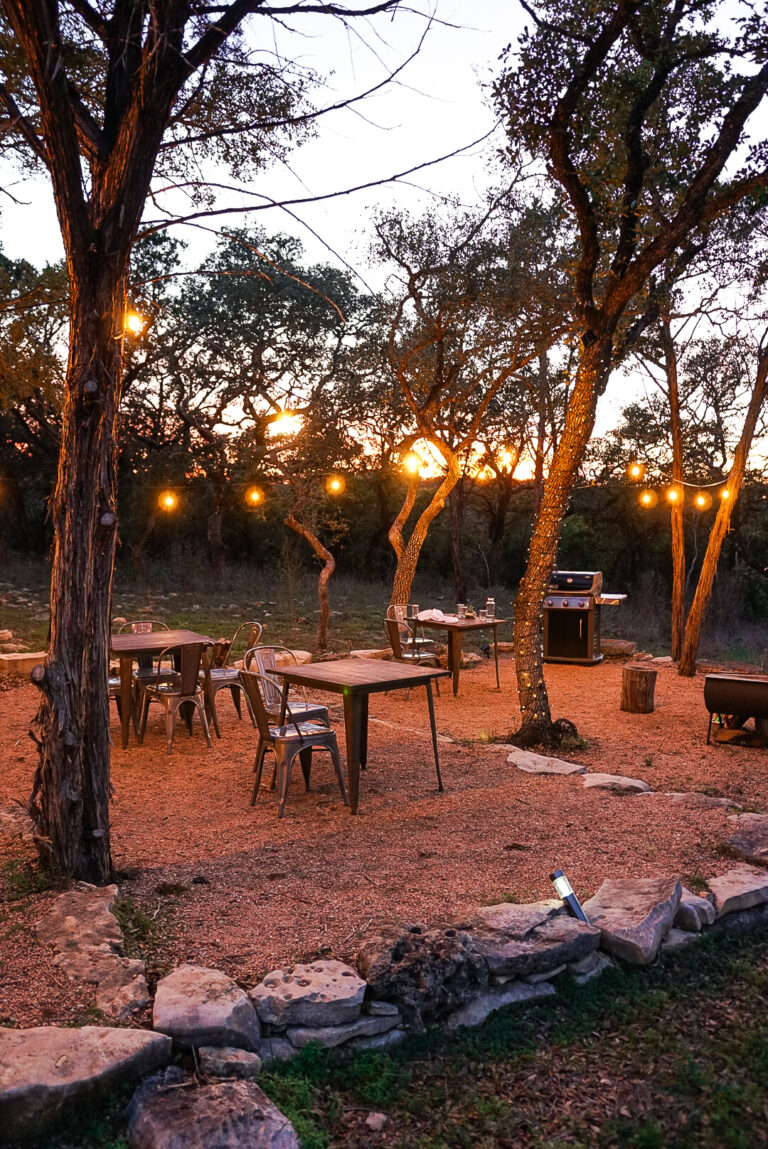 Another dining option is to have your meal served in the main lodge tent. Blankets are strewn over each chair to ensure you always stay cozy.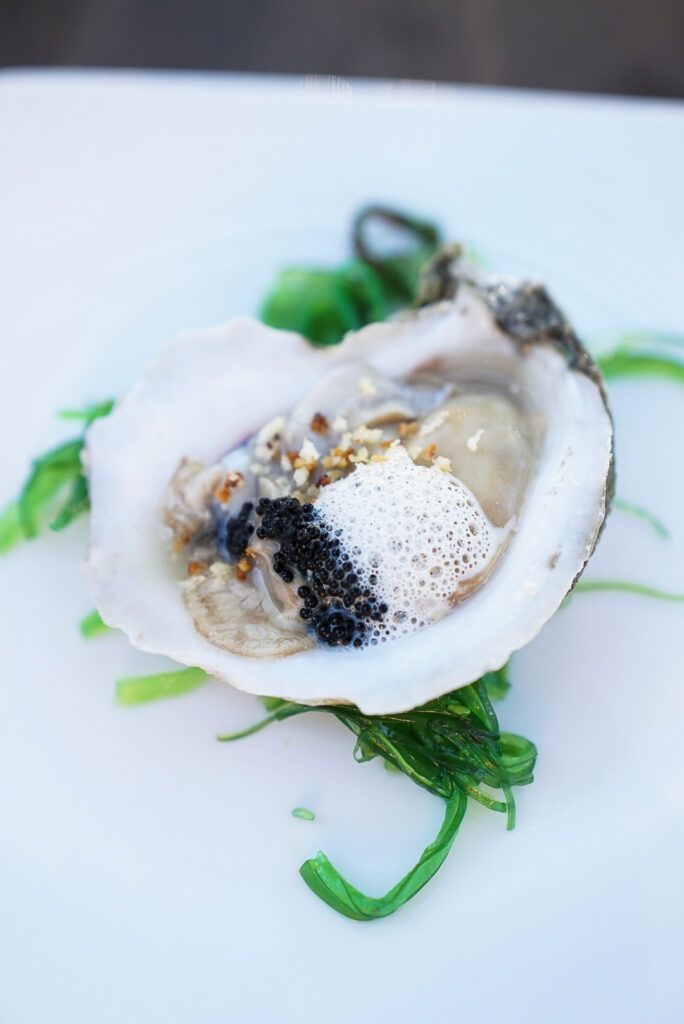 We started with gorgeous oysters topped with foam and caviar. This is a dish you'd expect to see in a Michelin star restaurant, not concocted in the small kitchen tent with limited cooking resources – how impressive!
The beef short rib appetizer was our favorite bite of the evening, it was incredibly tender and full of flavor.
For our next courses, we enjoyed a farm to table salad. The veggies were grown on the on-property farm at the ranch and were masterfully plated.
The soup course of venison chili was spicy, hearty, and was void of any gaminess that people associate with wild game.
We took the surf and turf approach for our main course. Ordering the Asian-inspired umami redfish and a beef tenderloin and sharing our dishes with each other.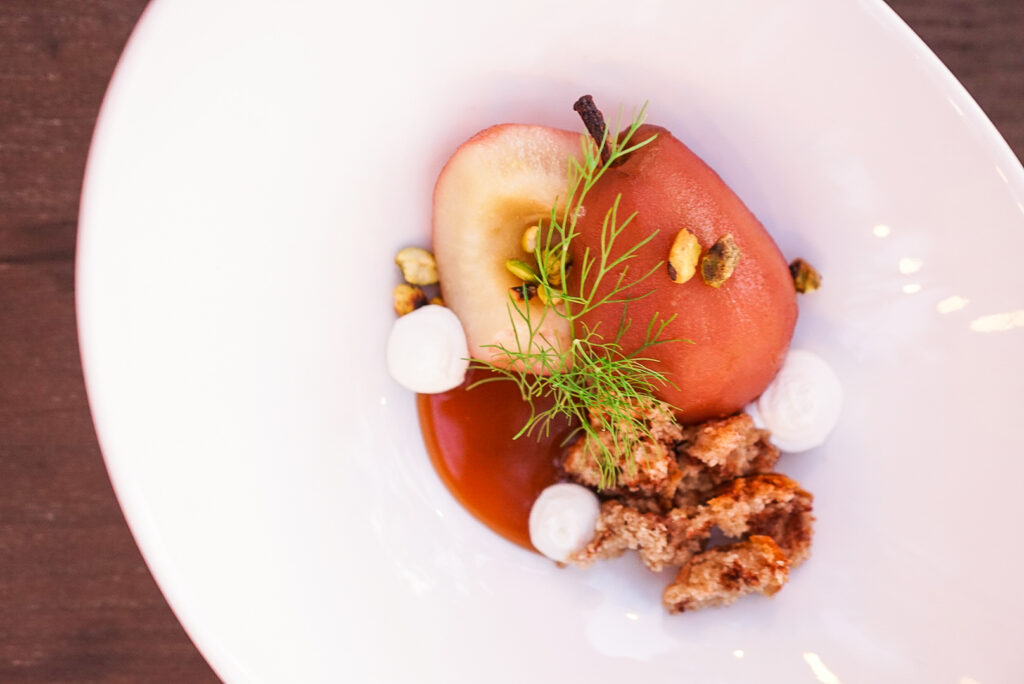 Finally, an artfully prepared plate of poached pears acted as our first dessert.
S'mores are offered after dinner either at the large firepit overlooking the vista or in your room to be roasted in your in-tent fireplace.
Looking for a meal that's more casual? Order a bbq box ahead of time and cook your meal yourself on the grills in the communal areas.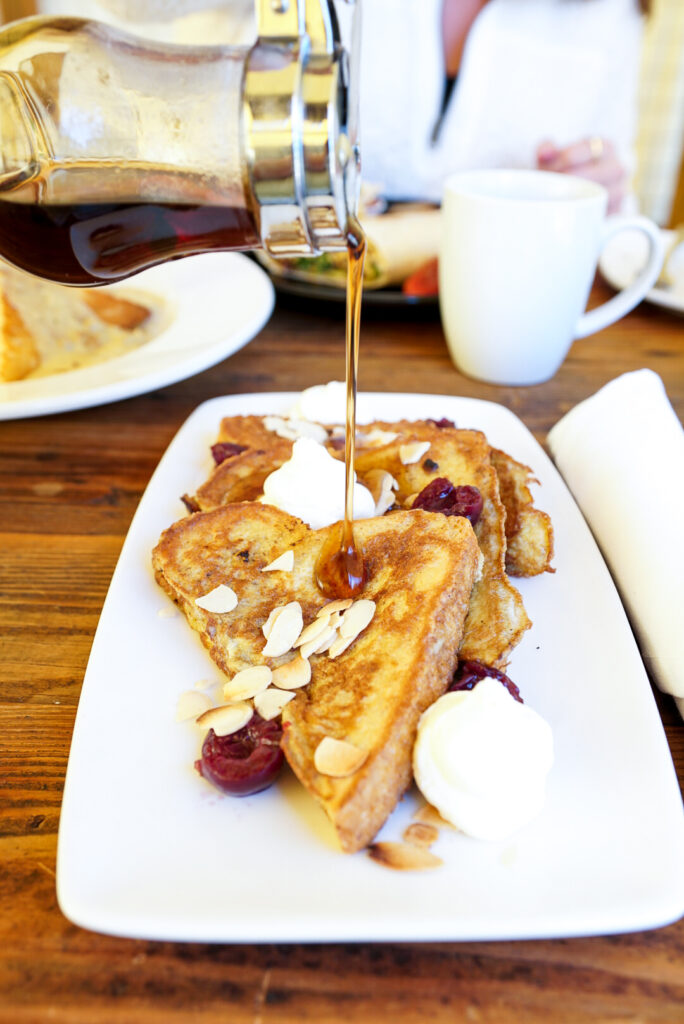 You can also choose a boxed breakfast to be delivered to our tent in the morning or a full breakfast in the lodge. Expect yummy eats like creme brulee french toast and biscuits and gravy with lamb bechamel.
Glamping Activities
During our stay at Collective Retreat Texas, we had the opportunity to brand a cutting board as part of their beer, brining and branding package.
While you can also schedule excursions like horseback riding, massages, or fly fishing ahead of time, we found peace just by sitting in nature with a bottle of wine.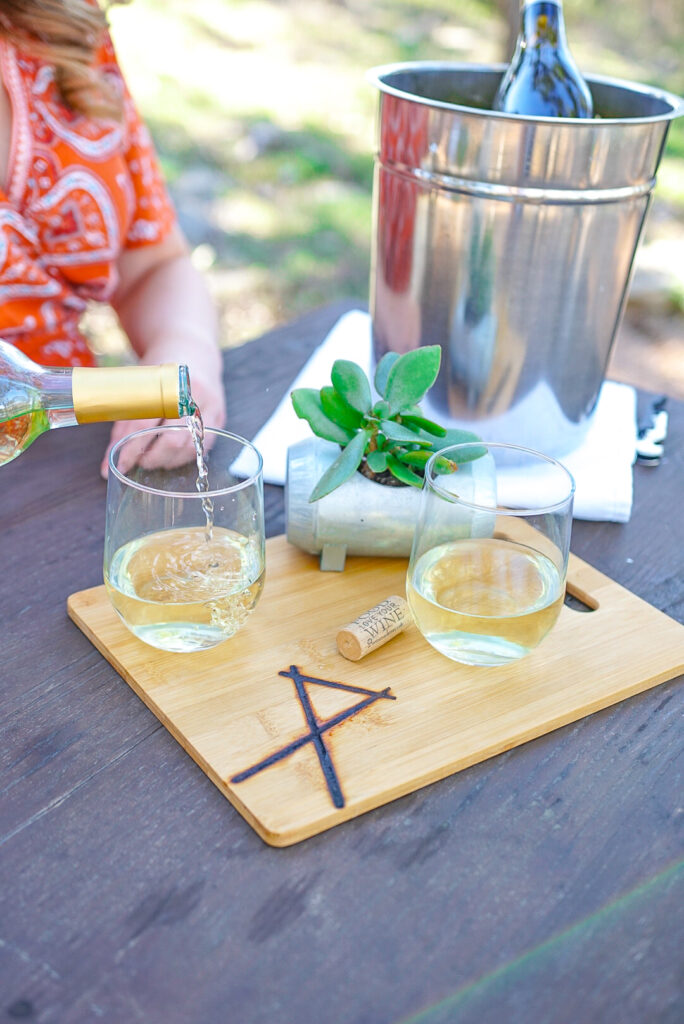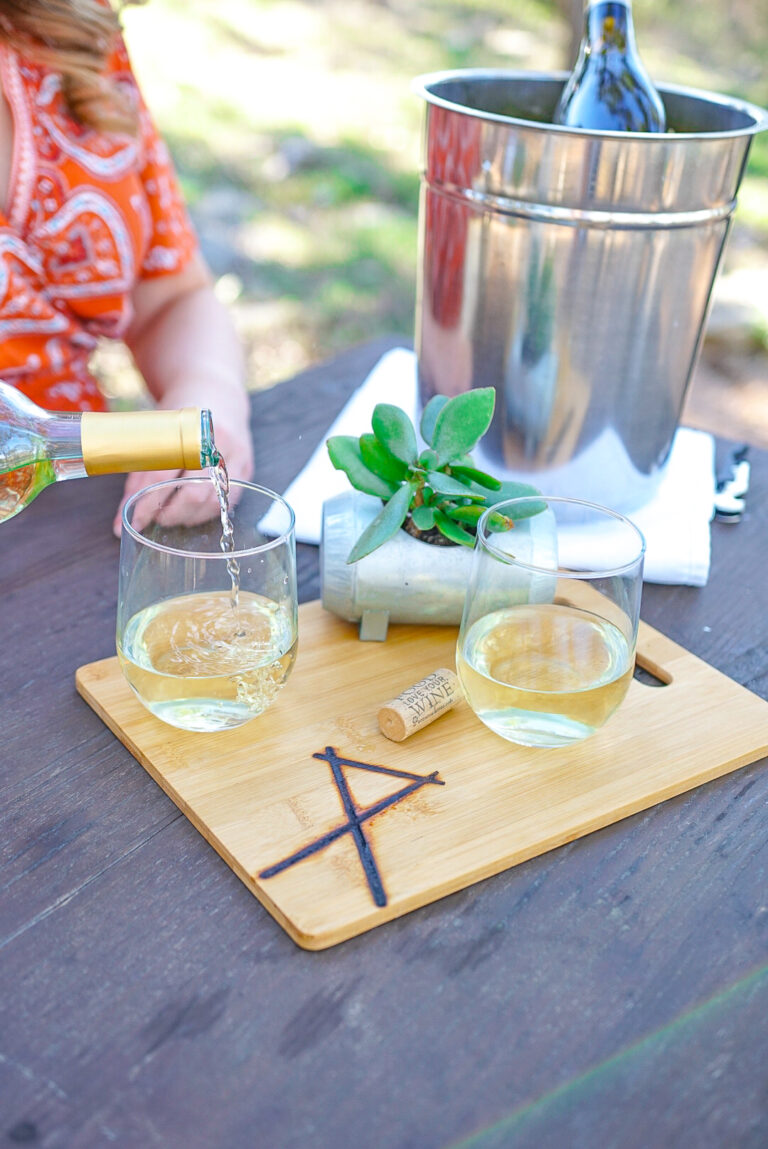 We disconnected from our electronics and played cards for hours while breathing in the crisp, clean air.
If you'd like to get some activity in, consider taking a hike on their nearby trail or grab a yoga mat from the main lodge.
Our stay at Collective Retreats made us feel more relaxed than we have been in months! While most people think that camping is a summertime activity, camping in Texas means that the winter is the coziest and most torable time to get away.
We've experienced glamping in the Sahara Desert in Morocco, we're glamped in an RV rental during a roadtrip across the South, we've glamped in Texas and now we can't wait to glamp somewhere new in the near future!
Consider glamping the next time you are looking for a relaxing vacation rental, we can't wait to come back!