Are you searching for perfect date ideas in Frisco, Texas?
Look no further! With its vibrant atmosphere and diverse range of attractions, Frisco in North Texas offers numerous options for a memorable time with your partner.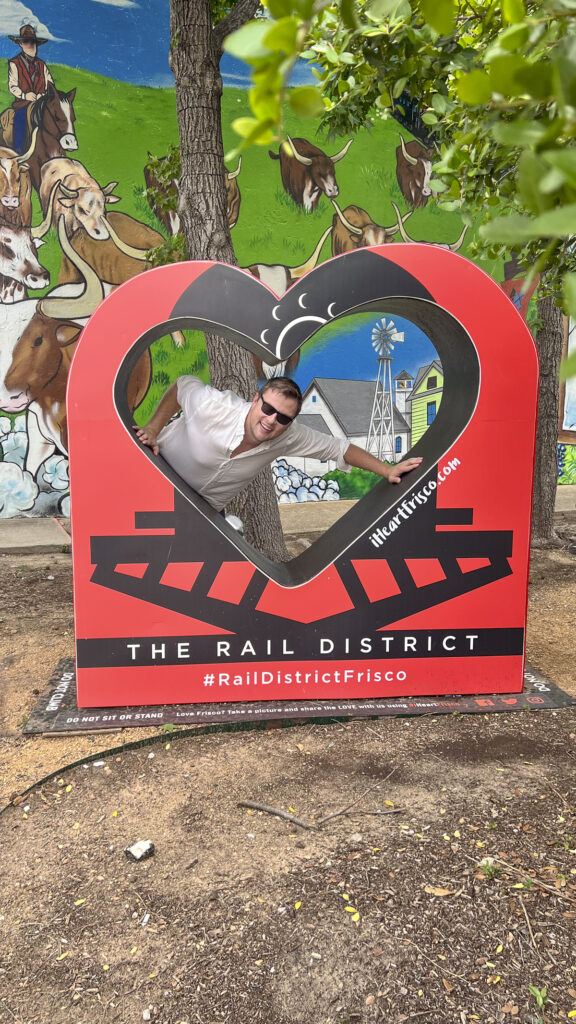 From fun activities to romantic experiences, this article presents over 25 date ideas that will help you create unforgettable moments together.
Let's dive in and explore the best that Frisco has to offer!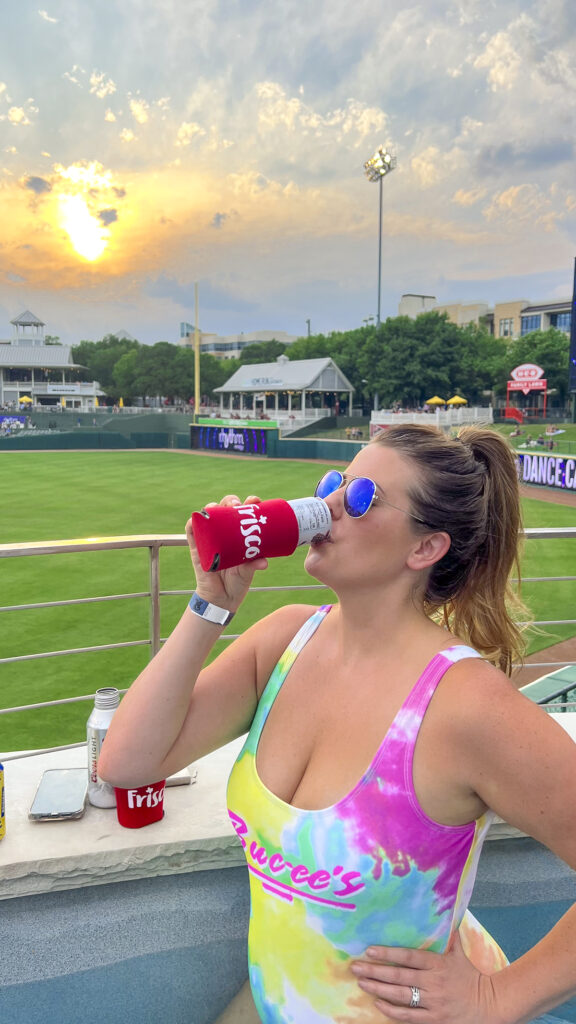 Go to a Frisco RoughRiders Game
Sports enthusiasts and fans of America's favorite pastime will love catching a Frisco RoughRiders baseball game.
Cheer on the team at the state-of-the-art Riders Field Ballpark and enjoy the lively atmosphere of the game and fun events from the lazy river!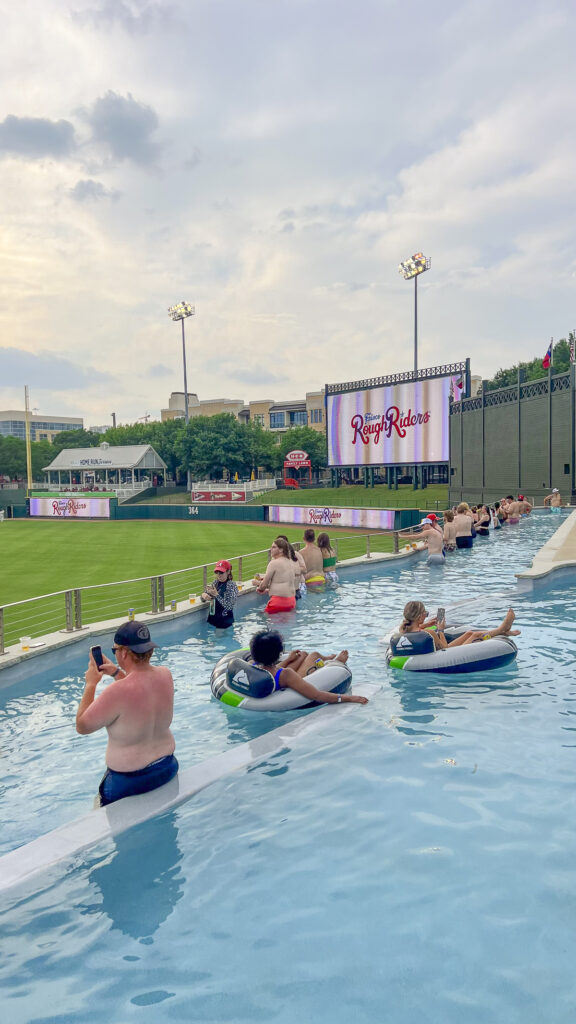 It's such a unique way to watch a minor league baseball team!
We recommend buying a ticket on a Thursday evening compared to another night of the week, since they offer a 21+ adults only experience with $2 beers and seltzers, so it's a great place to go for a budget date night.
Riders Field, 7300 RoughRiders Trail; Frisco, Texas, U.S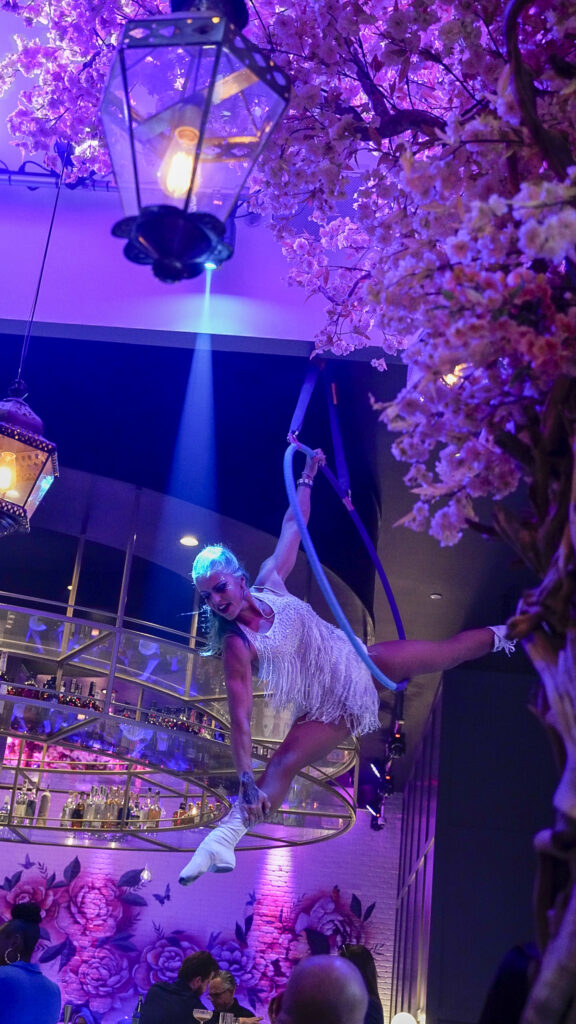 See an Aerial Show!
Head to The Glen, a relatively new restaurant, for a true "dinner and a show".
This restaurant offers whimsy food and cocktail options in a very Instagrammable space.
The best part is the aerial show that it features on the weekends! Watch special performances from aerial artists hanging from the ceiling.
It's one of the best Valentine's Day ideas or anniversary date night meals since it is one of the most unique and fun restaurants!
6655 Winning Dr Suite 600, Frisco, TX 75034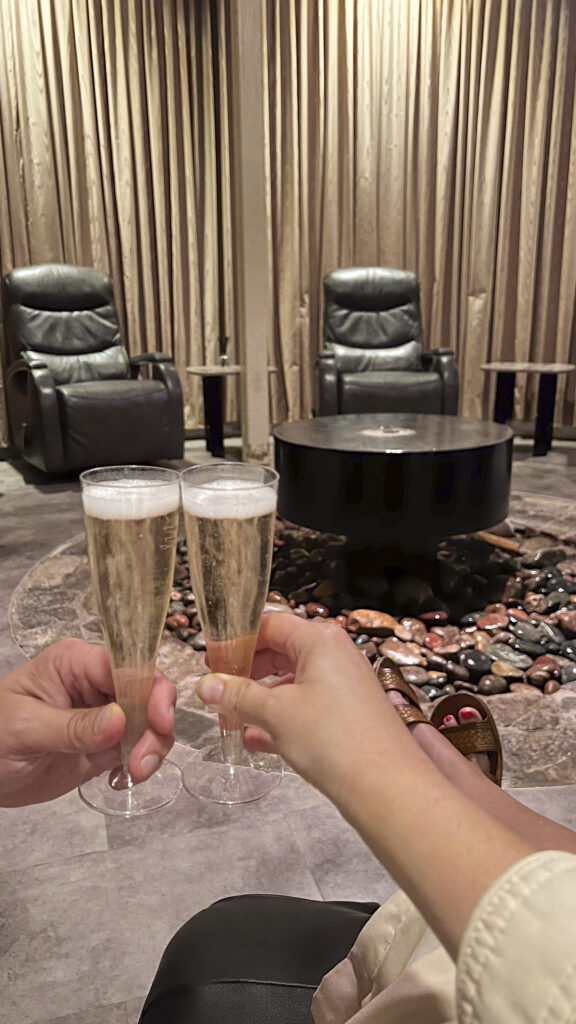 Relax at Stonebriar Spa Together
Indulge in some pampering and book a couple's massage at Stonebriar Spa.
This is one of the best places to unwind and rejuvenate together.
In addition to massage services, this top spa of Frisco offers facials and nail care services. We enjoyed a glass of sparkling wine while relaxing in the tranquility lounge.
During the massage, unexpected delights like CBD cream being rubbed into sore muscles and eucalyptus scented eye masks being used added to the premium spa experience.
In addition to amazing deep tissue massages we loved that Stonebriar also offers a free, state-of-the-art skincare scan in the lobby of the spa.
This helps to diagnose your skin's age related to pore size, wrinkles, sun spots, UV damage, and moisture levels.
Use what you learned to create a custom facial and skin care regimen.
1221 Legacy Dr, Frisco, TX 75034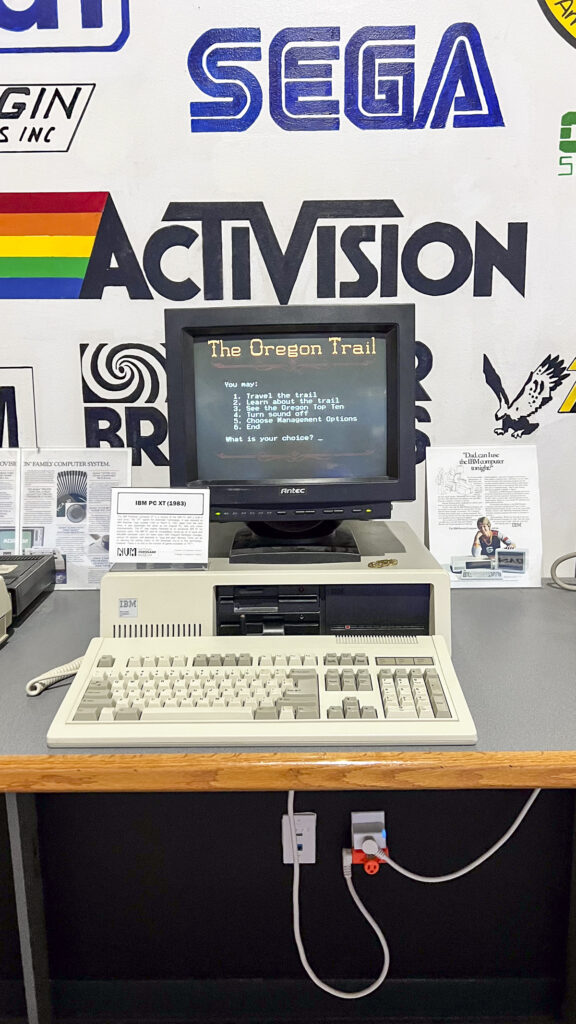 Discover Hands-on Activities at the National Videogame Museum
Even if you're not both video game enthusiasts, the National Videogame Museum is still a must-visit.
Explore interactive displays and learn about the history of video games.
It's one of the most unique and fun things to do in town.
We spent a fair amount of time playing Oregon Trail (circa 1989!) on an antique computer and then ventured to the arcade to play some old school Pac Man and Frogger.
Your admission comes with four coins for playing games, so its one of the best fun ideas to combine learning with entertainment.
It's one of the most unique museums you'll find, anywhere!
8004 Dallas Pkwy, Frisco, TX 75034
Explore the Great Outdoors at Frisco Parks
Frisco is home to several beautiful parks, offering a range of outdoor activities.
Go for a bike ride, have a romantic picnic, or enjoy a lazy river at the Frisco Water Park.
Pack a picnic and a bouquet to make it an even more memorable date.
Enjoy Happy Hour at Local Bars
Unwind after a long day and enjoy happy hour at one of the bars in Frisco.
Sip on great drinks or share a bottle of wine while engaging in meaningful conversations.
Read more about some of our favorite places to eat and drink in our round up of Great Places to Eat in Frisco.
Explore the Frisco Farmers Market
For a unique date idea, visit the Frisco Fresh Market and discover a wide variety of fresh produce and artisanal products.
One of our first dates together was visiting a farmer's market and then cooking a meal together with all the goodies we bought at the market.
Open Saturdays and Sundays, 9215 John W. Elliott Drive, Frisco, TX 75034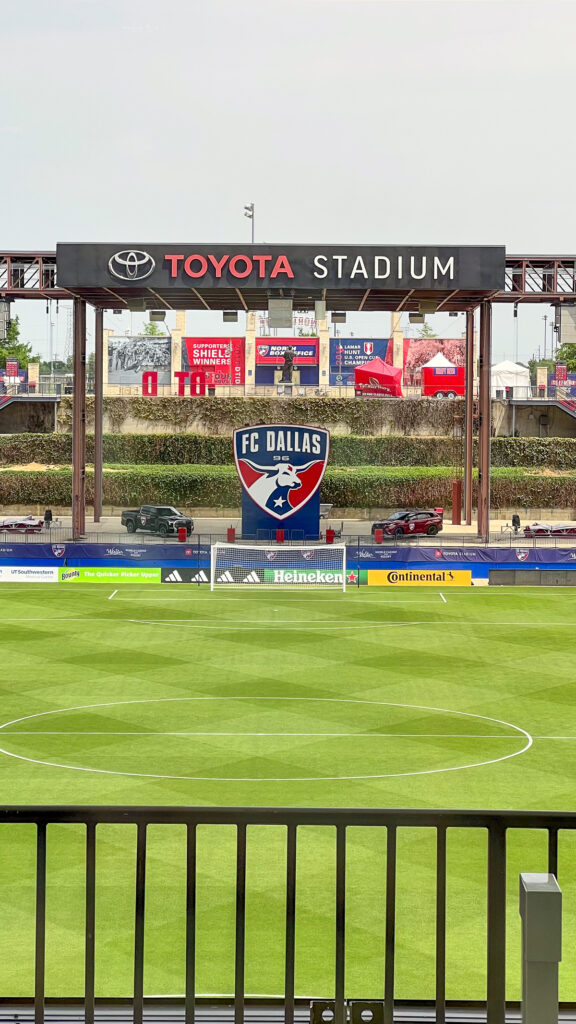 Attend Sporting Events at Toyota Stadium
For professional soccer in the DFW area, head to Toyota Stadium.
It's the home of the FC Dallas soccer team.
Immerse yourselves in the energetic atmosphere and support the local sports community.
This is also attached to the National Soccer Hall of Fame.
9200 World Cup Way, Frisco, TX 75033
Take a Romantic Holiday Carriage Ride
For a fun date night idea during the holiday season, step into a fairytale by taking a romantic carriage ride through the streets of Frisco.
Let the clip-clop of the horses' hooves create a magical ambiance for your date night as you enjoy some one-on-one time in the carriage.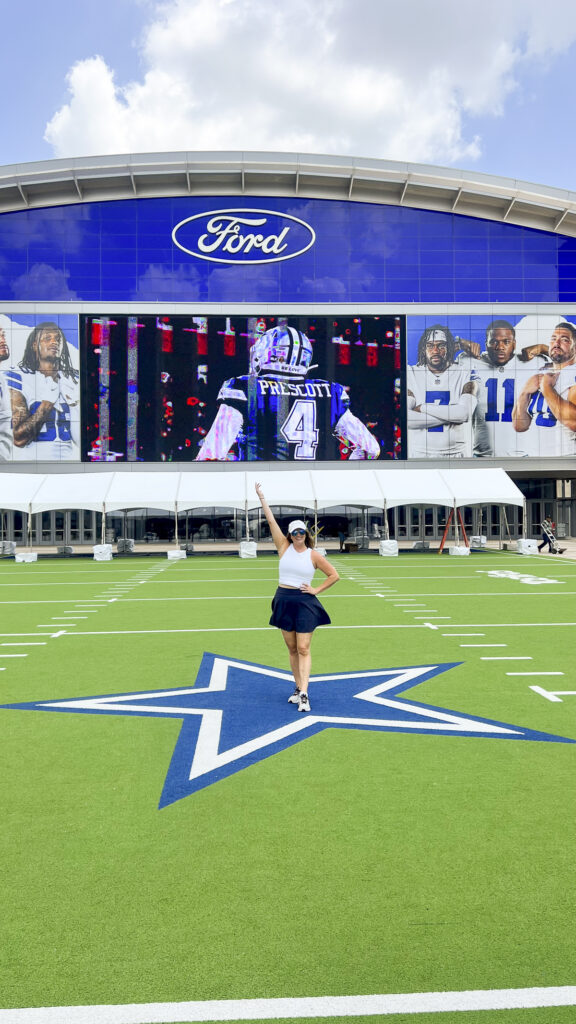 Take a Dallas Cowboys Headquarters Tour
If your partner is a football fan, a visit to The Star, the headquarters and practice facility of the Dallas Cowboys, is a must.
Buy a ticket to take a tour of this impressive facility and get a behind-the-scenes look at where the team prepares for their football games.
Take a peek at the drafting room, Superbowl trophies, championship rings and the training facilities.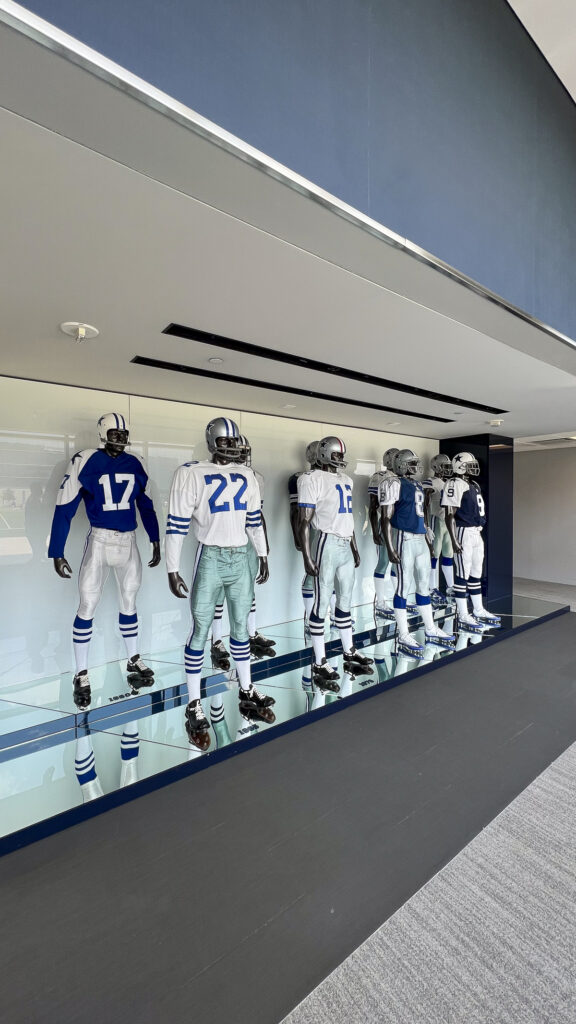 We toured during the "OTAs" and we were able to watch the entire 90 person roster practicing on the field!
They also offer special events like food festivals and movie nights!
1 Cowboys Way, Frisco, Texas
Enjoy Live Music at Local Venues
Frisco's vibrant music scene offers various opportunities to enjoy live performances.
While enjoying a cocktail at both the Rare Books Bar and The Monarch Stag we listened to a duo performing live music.
If you're looking for a bigger production, check out Pete's Dueling Piano Bar.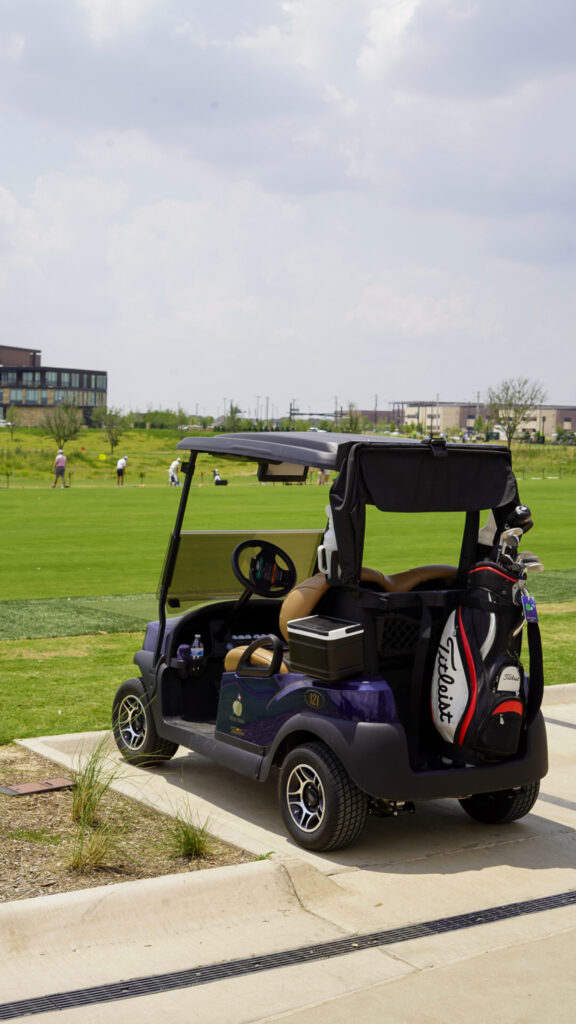 Visit the Omni PGA Frisco Resort
If you and your partner enjoy golf, the Omni PGA Frisco Resort is the perfect place for a date.
Play a round of golf on one of their premier courses or whack some balls at the driving range.
Even if golf isn't your sport of choice, you can relax at the spa, catch some sun by the pool, or enjoy a romantic dinner overlooking the beautiful grounds.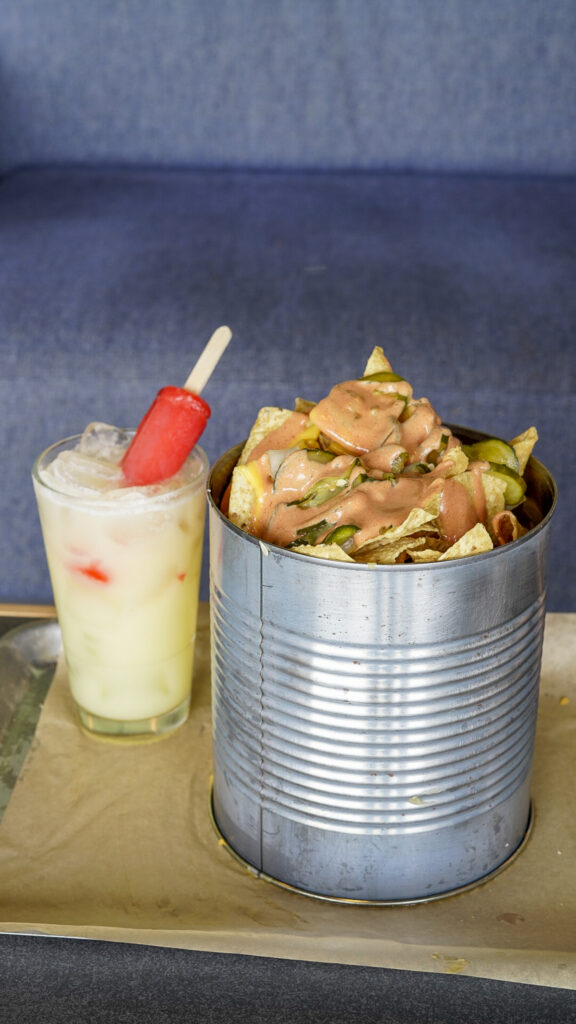 We spent the day hitting balls at Topgolf at the Ice House while enjoying their burnt ends trash can nachos.
4341 PGA Pkwy, Frisco, TX 75033
Enjoy a Movie Night at Cinemark Frisco Square
Indulge in a classic date night at one of the movie theaters in Frisco.
Cinemark Frisco Square offers the latest blockbusters, comfortable seating, and delicious food and cocktails for a fun and relaxing evening.
It's a perfect date to do during rainy days.
5655 Frisco Square Blvd, Frisco, TX 75034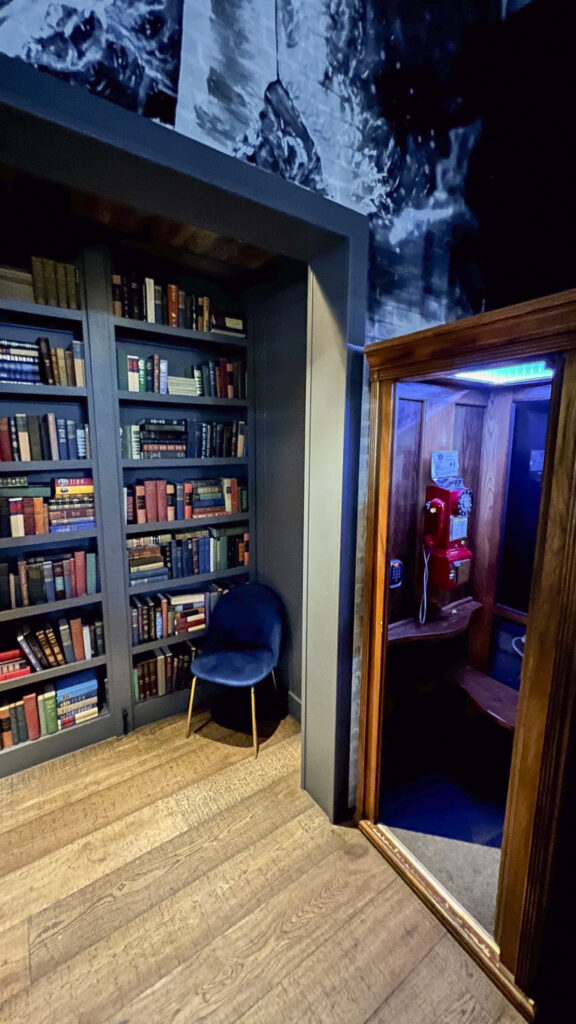 Go to the Rare Books Bar Speakeasy
Experience a unique date night by visiting the Rare Books Bar Speakeasy.
This hidden gem offers a speakeasy vibe with a cozy atmosphere, tasty and unique cocktails, and a selection of rare alcohols.
They also offer upscale food options!
Check their instagram for the weekly speakeasy password and whisper it in the receiver at the phone booth to get access through the bookcase.
6959 Lebanon Rd Suite 110, Frisco, TX 75034
Learn to Surf or Paddle Board at DFW Surf
Head to DFW Surf at Hidden Cove Park.
You can rent paddle boards, kayaks, and bikes, or take classes together to learn how to surf or paddleboard.
The fun doesn't stop there! If you are looking for a zen activity, consider taking a stand up paddleboard yoga class.
There are even hydrofoil hoverboards to rent!
Another great date idea is "Paddle and a Pint" which is a 90 minute sunset paddleboard trip that ends with glow sticks illuminating the evening paddle board session and beers from a local brewery.
20400 Hackberry Creek Park Rd, Frisco, TX 75034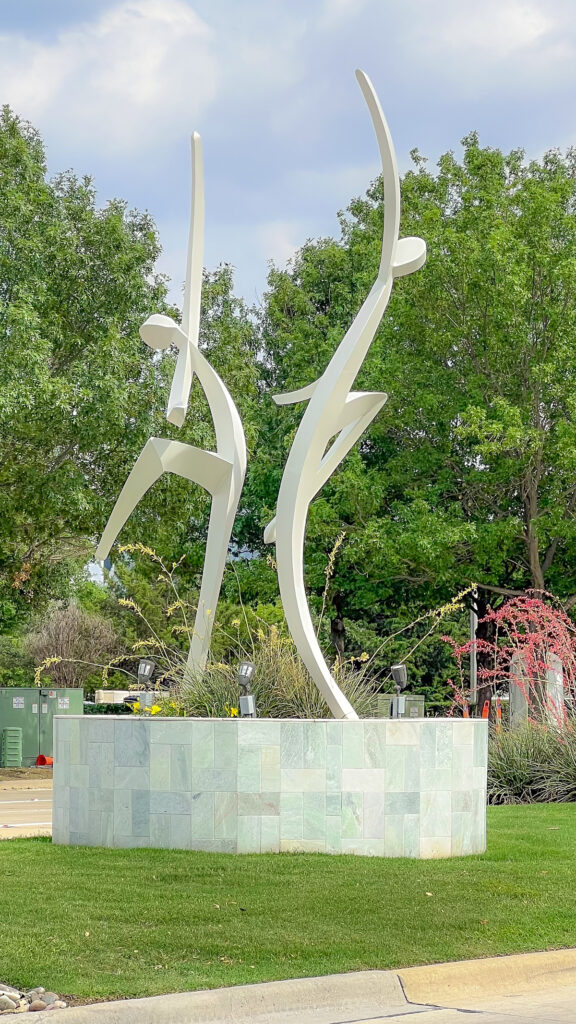 Explore the Texas Sculpture Garden
Art lovers will appreciate a visit to the Texas Sculpture Garden.
This outdoor gallery showcases the largest private collection of contemporary sculptures by renowned artists.
Take a romantic walk through the garden and admire the creativity and beauty of the artwork.
6801 Gaylord Pkwy, Frisco, TX 75034
Take Photos at the Museum of Neon Lights
Head to the Museum of Neon Lights to take some fun photos together with their creative sets and backdrops.
From 2-6pm Wednesday to Sunday you can buy a drop in ticket and take fun photos or maybe even a tiktok video together with your camera, cell phone, or selfie stick.
Looking for a keepsake? Consider hiring one of their recommended local photographers for a private session.
4681 Ohio Dr suite 116, Frisco, TX 75035
Go Indoor Skydiving
Skydiving is a great way to get your adrenaline fix as a couple.
Head to iFLY for a skydiving date. No need to worry about a fear of heights.
iFly is a great choice because it gives you the experience and thrill of skydiving without needing to jump out of the plane.
8380 TX-121, Frisco, TX 75034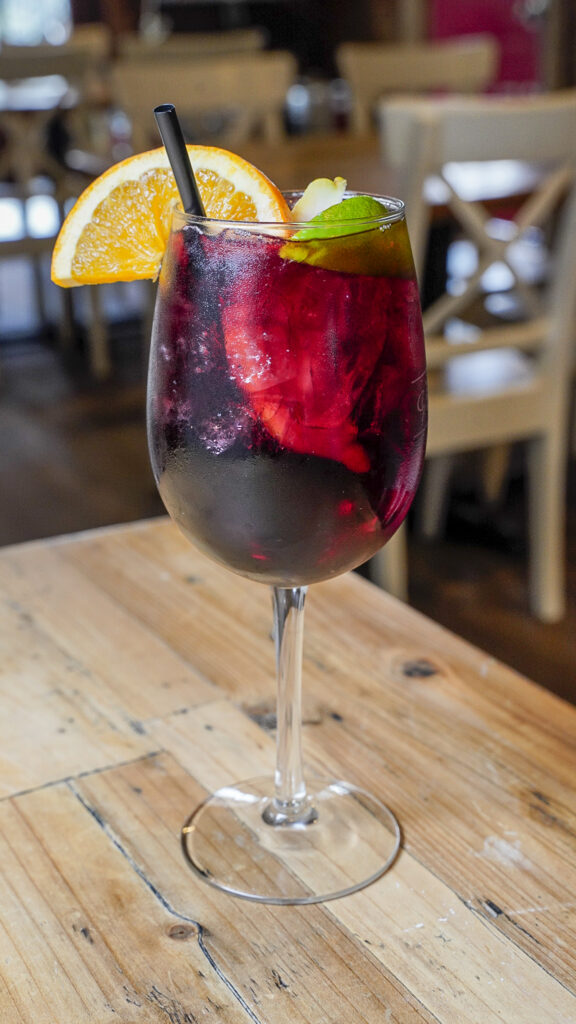 Grab a Glass of Wine in The Rail District
Enjoy a relaxing evening in the The Rail District.
A great spot to grab a glass of wine with charcuterie is eight | 11 Place.
The wine bar and restaurant resides in one of the old, historic buildings in the district.
The outdoor space features an adorable patio with chairs surrounding individual fire tables.
7080 Main Street Frisco, TX 75034
Ballroom Dance Lessons
Are you down to boogie? Consider dance lessons!
It's a great date night if you are recently engaged and want to practice dancing before your big day.
Even if you aren't preparing for your first dance, taking a Next Step Dance ballroom dance class is a fun, intimate, and active date night idea to consider!
6635 Cowboys Way suite 130, Frisco, TX 75034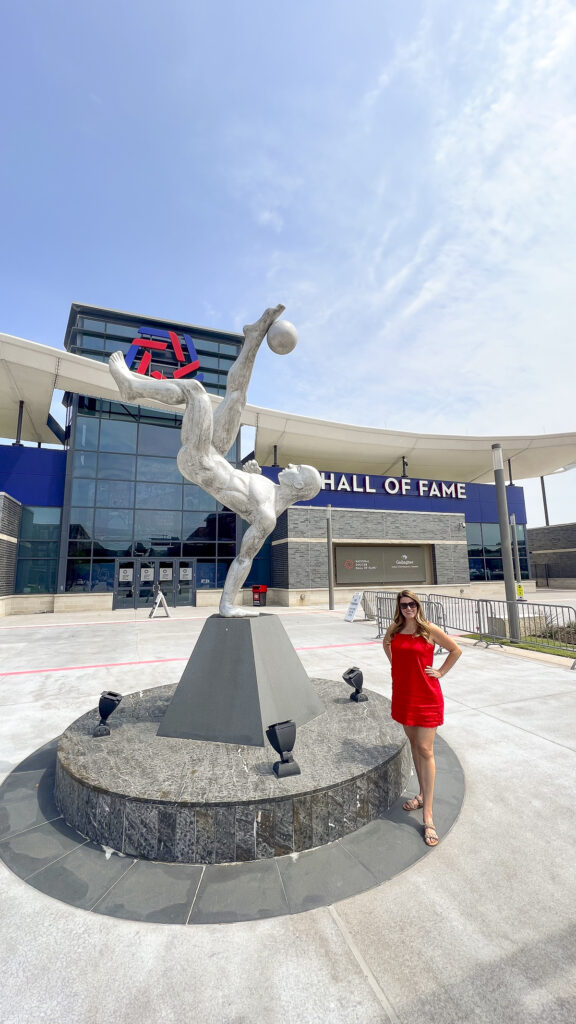 National Soccer Hall of Fame
Frisco is a perfect destination for sports fans.
In addition to being the home of the Dallas Cowboys and PGA of America Headquarters, Frisco features the National Soccer Hall of Fame Museum.
This state-of-the-art museum holds more than just memorabilia.
Their facial recognition technology immerses you in the sport!
Be a virtual reality goalie or learn how to kick like a champ!
9200 World Cup Way, Frisco, TX 75033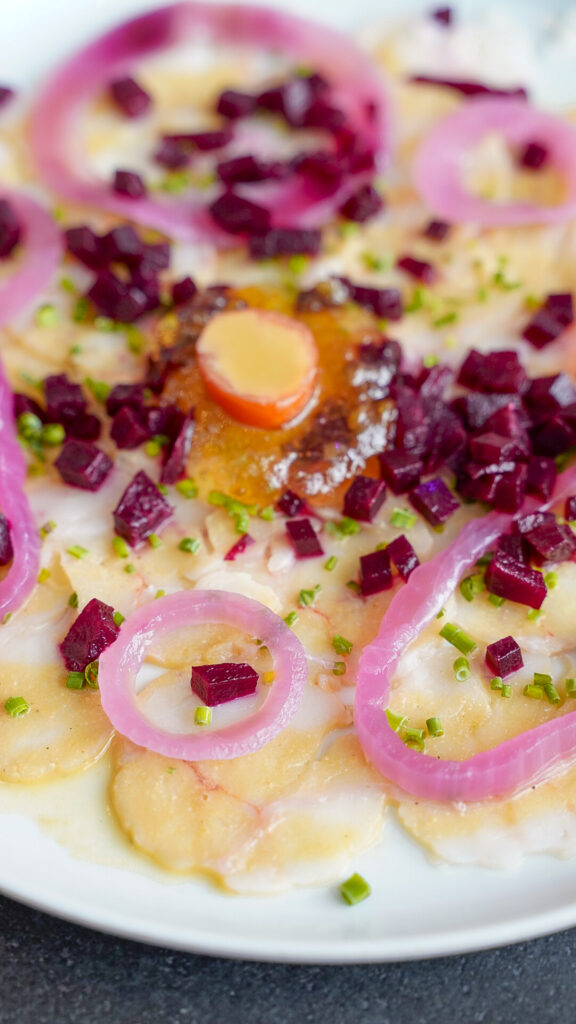 Experience Fine Dining at Local Restaurants
Frisco boasts an array of restaurants with good food and a fun atmosphere for a dinner date.
The Star District of Frisco is loaded with upscale dining options (you'll notice dozens of fancy cars outside the restaurants!) that will tantalize your taste buds.
If you and your partner are foodies, read more about Great Places to Eat in Frisco.
Have an Ice Cream Date!
For the perfect way to cool off on a hot Frisco evening, head to Cow Tipping Creamery for some sweet treats.
This spot is perfect for any couple who shares a sweet tooth.
The menu features outrageous sundae combinations complete with cookie or cake bites on top of creamy ice cream and sauces.
You can even build your own creation if you so desire!
We first tasted this creamery in our hometown of Austin, and were excited to see they now have a Frisco location.
3685 The Star Blvd #201, Frisco, TX 75034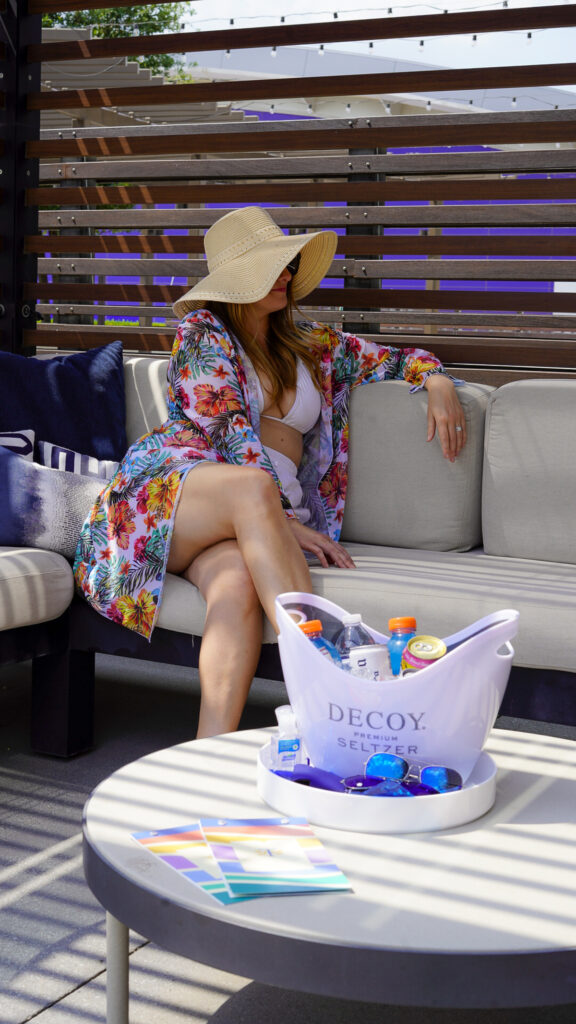 Book a Pool Cabana
For a special occasion, consider booking a staycation.
We loved our stay at the Omni Frisco Hotel.
Book a private cabana to beat the heat together on a hot summer day.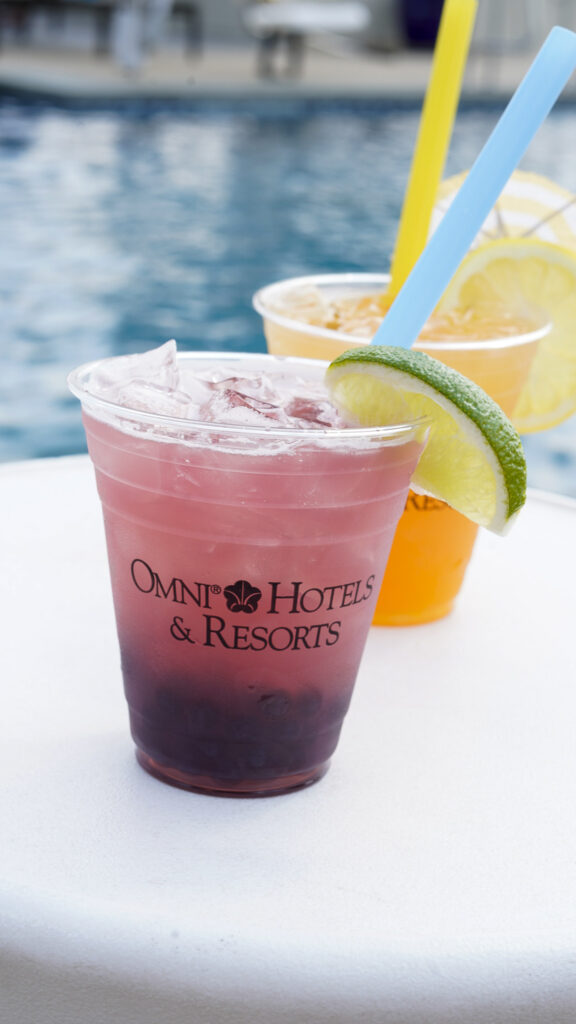 The poolside cocktails were so unique and even included boba balls in the cocktails!
11 Cowboys Way, Frisco, TX 75034
Go Hatchet Throwing
Stumpy's Hatchet House is a new play date night spot that recently opened in Frisco.
Channel your inner lumberjack (or lumberjill) as you enjoy a round of drinks while trying out hatchet throwing!
It's one of the active date ideas that will cause a few chuckles alongside a little friendly competition!
9410 Dallas Pkwy Suite 150, Frisco, TX 75033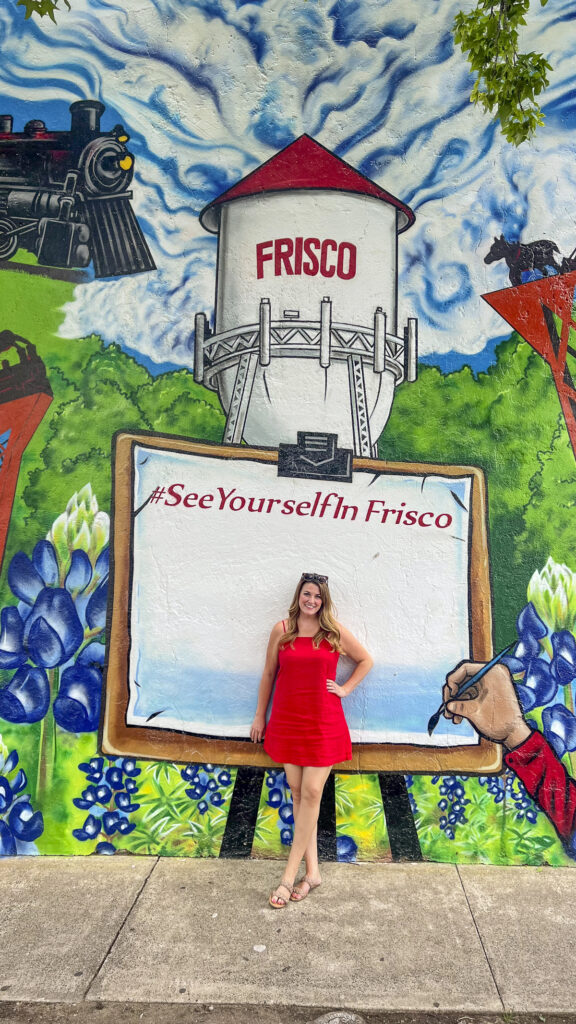 These date ideas provide a diverse range of experiences, catering to various interests and preferences.
Remember, the key to a successful date is to focus on quality time and enjoying each other's company.
So, whether you're cheering on a baseball team, exploring a speakeasy, or discovering new art, the most important thing is to create lasting memories together.
Grab your partner's hand, venture into the Frisco area, and let these exciting date ideas guide you in the right direction for your next date night. The possibilities for a memorable date night are endless in this vibrant city!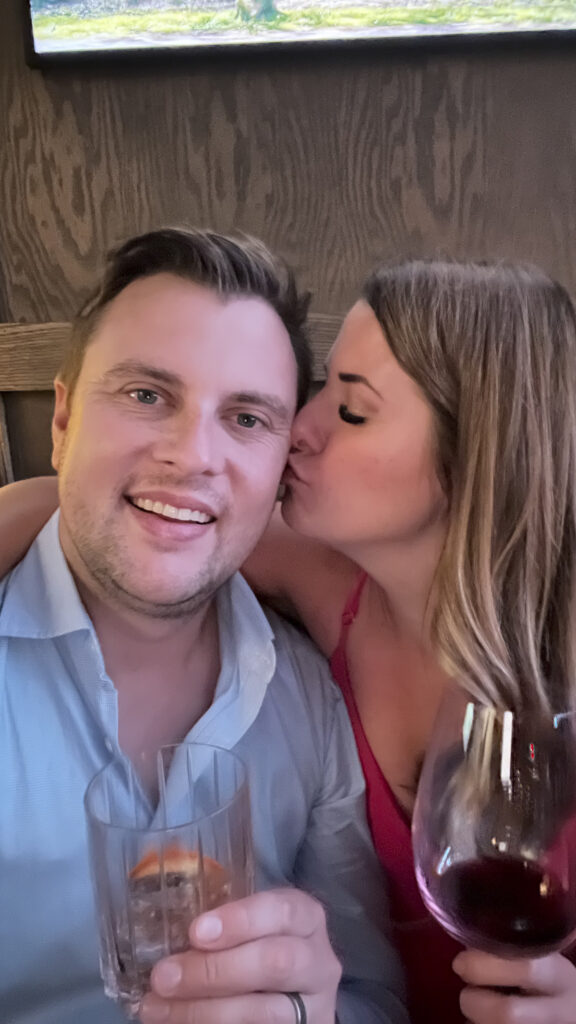 Looking for More Inspiration for Texas Travel? You'll Love these Texas Travel Guides:
Click this link to pin this guide on Top Date Ideas in Frisco on Pinterest.
Also, don't forget to follow us on instagram and facebook for more recipes and foodie recommendations.
If you'd like to automatically receive our posts in your email, register here.