Austin has a TON of breweries, and through in-depth drinking research we've compiled our official best Austin breweries 2020 list.
Our best breweries in Austin list will be like any out there because we have a few non-beer breweries included in the list.
Austin breweries with food also always rank higher with us, and practically all of these breweries either have a permanent food truck/restaurant or they have a rotating food truck calendar.
The list below is in no particular order, and all 10 breweries are amazing and tasty in their own way, now who's thirsty?
North Austin Breweries
Southern Heights Brewing Company
Southern Heights came highly recommended from the community, so we had to pay it a visit.
What is unique about their beer menu is that half of their menu is dedicated to different IPA's, from strong IPA's for the IPA fans, to lighter IPA's with a summer tropical essence for non-IPA lovers, like ourselves.
We recommend the Tiny Umbrella IPA that even comes with, you guessed it, an adorable tiny umbrella.
Outside of their IPA selection, one of our favorites was "Where's my Flannel" Pub Ale which unlike the name was completely suitable for the sweltering Texas heat, and one of our new favorite Austin beers. www.southernheightsbrewing.com 6014 Techni Center Dr. Ste 2-101, Austin, TX 78721
Strange Land Brewery + Rentsch Brewery
The best brewery in Georgetown, Texas (aka north Austin) is Strange Land Brewery and Rentsch Brewery.
Strange Land Brewery has always been one of our favorites, and they recently closed their Westlake location and moved into the same brewery with Rentsch.
SLB and Rentsch both specializes in easy-drinking old world beers. Even their IPA is the easiest drinking IPA we've ever had!
Our favorite SLB beers are Atholl Brose Scotch Ale, Fleur D'Oranger Belgian Tripel, The Last Gentleman Bourbon Porter, and their IPA (and we're typically not IPA fans).
The tap room is open Wednesday through Sunday, so if you're in the area you'd be making a big mistake if you don't stop in for a cold one. www.strangelandbrewery.com 2500 NE Inner Loop Ste 3105, Georgetown, TX 78626.
Adelbert's Brewery
Adelbert's is your Austin brewery stop if you fancy anything Belgian beer related!
The brewery is located in the northwest part of Austin in a corridor where you can find a few other breweries to stop at, but this is our favorite in this part of the city.
The location isn't huge, but they have a front patio area and typically a food truck. They fill all of their walls with masterpieces from local artists. It is fun to admire local artists while sipping on one of their brews.
Speaking of beers, be sure to ask about the background on the names because their staple beers were all named after the stories of Adelbert, the brother of the founder.
Our favorite beer, which can now also be found in cans, is their Naked Nun Wit Beer. It's one of our all-time favorite brews in town with a hilarious name to match. It's a fun story which you have to stop in the brewery to hear! www.adelbertsbeer.com 2314 Rutland Dr #100, Austin, TX 78758.
South Austin Breweries
St. Elmo Brewing Company
St. Elmo Brewing Company is our go-to Friday lunch spot for three reasons.
First of all, it's imperative that they have delicious beer in a variety of styles.
They also have one of our favorite food trucks in town, Soursop, which is located in their beer garden.
PLUS, on Fridays, they have a lunch "combo" with Soursop. You can get one of Soursop's seriously amazing spicy chicken sandwiches and a glass of their craft Kolsch named Carl for less than $10.
At St. Elmo you can find a good mix of mainstay classics, like the easy-drinking kolsch, that are always on the menu, to a long list of ever-changing creative taps from custom double IPA's to a pineapple pale ale. www.stelmobrewing.com 440 E St Elmo Rd G-2, Austin, TX 78745.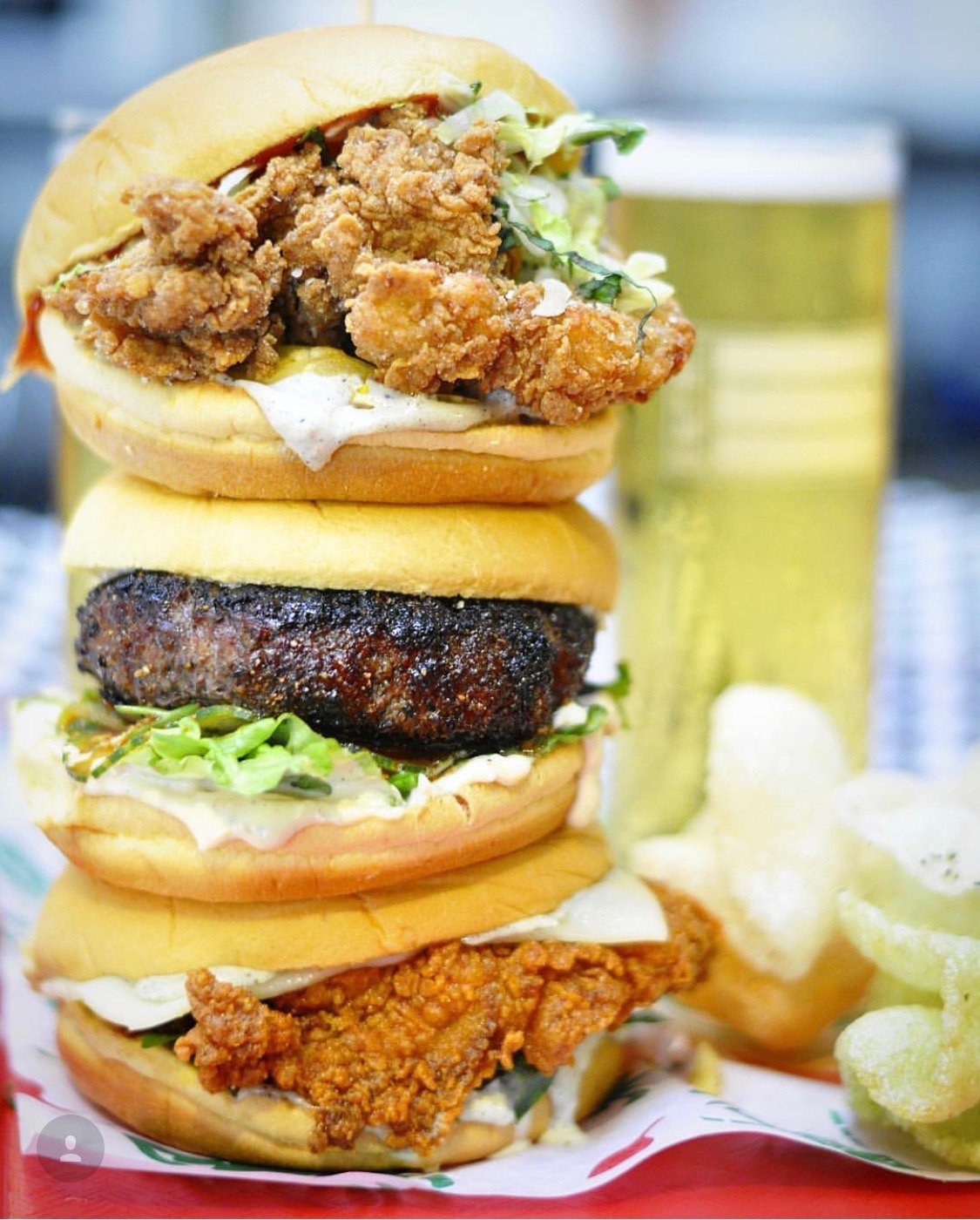 Independence Brewing Co.
Independence Brewery is the second oldest brewery in town, only being surpassed by Live Oak Brewery (which is also on this list).
For the longest time, we always liked their classics, Power & Light Pale Ale and Austin Amber, and ordered them frequently, but they were never our all-time favorite in any category.
That all changed recently with their Native Texan Pilsner. It was released a few weeks ago and it is absolutely perfect for beating the sweltering Texas heat.
The Native Texan is a smooth, easy drinker (almost too easy), but you still experience craft beer taste so you know you're drinking a quality beverage. www.independencebrewing.com 3913 Todd Ln #607, Austin, TX 78744.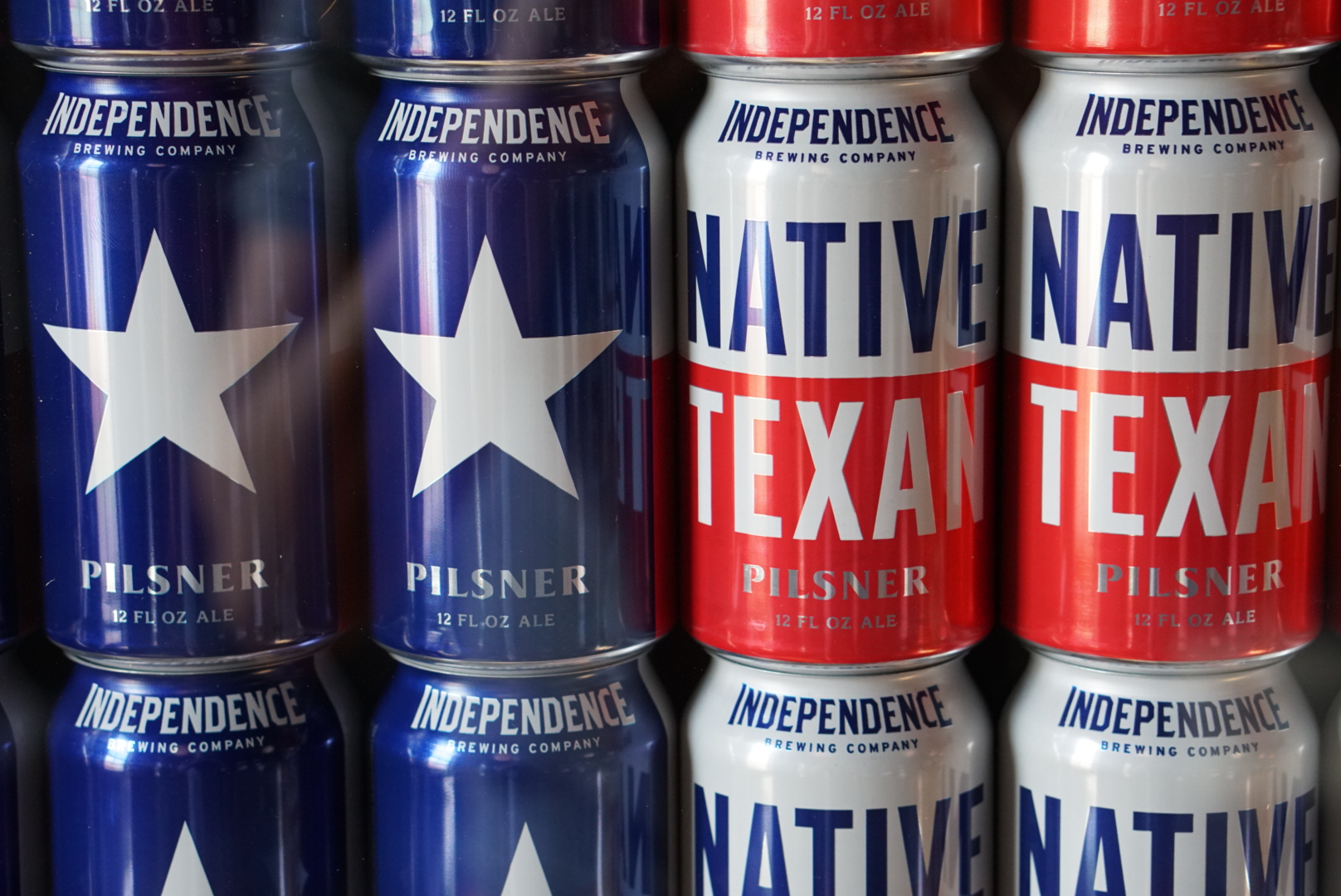 Live Oak Brewing Company
Live Oak Brewing Company is the oldest brewery in Austin (since 1997) and probably the first craft beer that both of us tried upon moving to Austin because we're both huge HefeWeizen fans.
Overall, Live Oak makes all of their beers using old world methods with the main focus on German beers (our favorite style).
Most of their beers are low on the IBU scale (the bitterness scale for beers), so they're easy drinking and low on the hops.
They're far and away the most famous for their HefeWeizen because it was rated as one of the best in the world and we agree!
It doesn't even need an orange or lemon on top and it has a unique hefe flavor profile of banana and cloves.
The brewery itself has a large beer garden style outdoor space perfect for big groups and is close to the airport in the case you need a quick pint before heading out of town. www.liveoakbrewing.com 1615 Crozier Ln, Del Valle, TX 78617.
Texas Sake
The biggest twist in our list is Texas Sake, Austin's only sake brewery in the up-and-coming St. Elmo district.
Texas Sake is a normal hang for us because their sake is delicious, and they have options for anyone from classic sake, to sake cocktails, to sparkling sake which is their take on the growing hard seltzer trend taking over America.
They also offer Greenbelt Kombucha for anyone that doesn't want to drink which the Texas Sake team also brews at a different facility.
Our favorite classic sake is unfiltered creamy junmai, but we highly recommend you start by going through a full tasting to experience a unique line-up of America's best sake. https://www.txsake.com/ 440 E St Elmo Rd Ste B-2, Austin, TX 78745.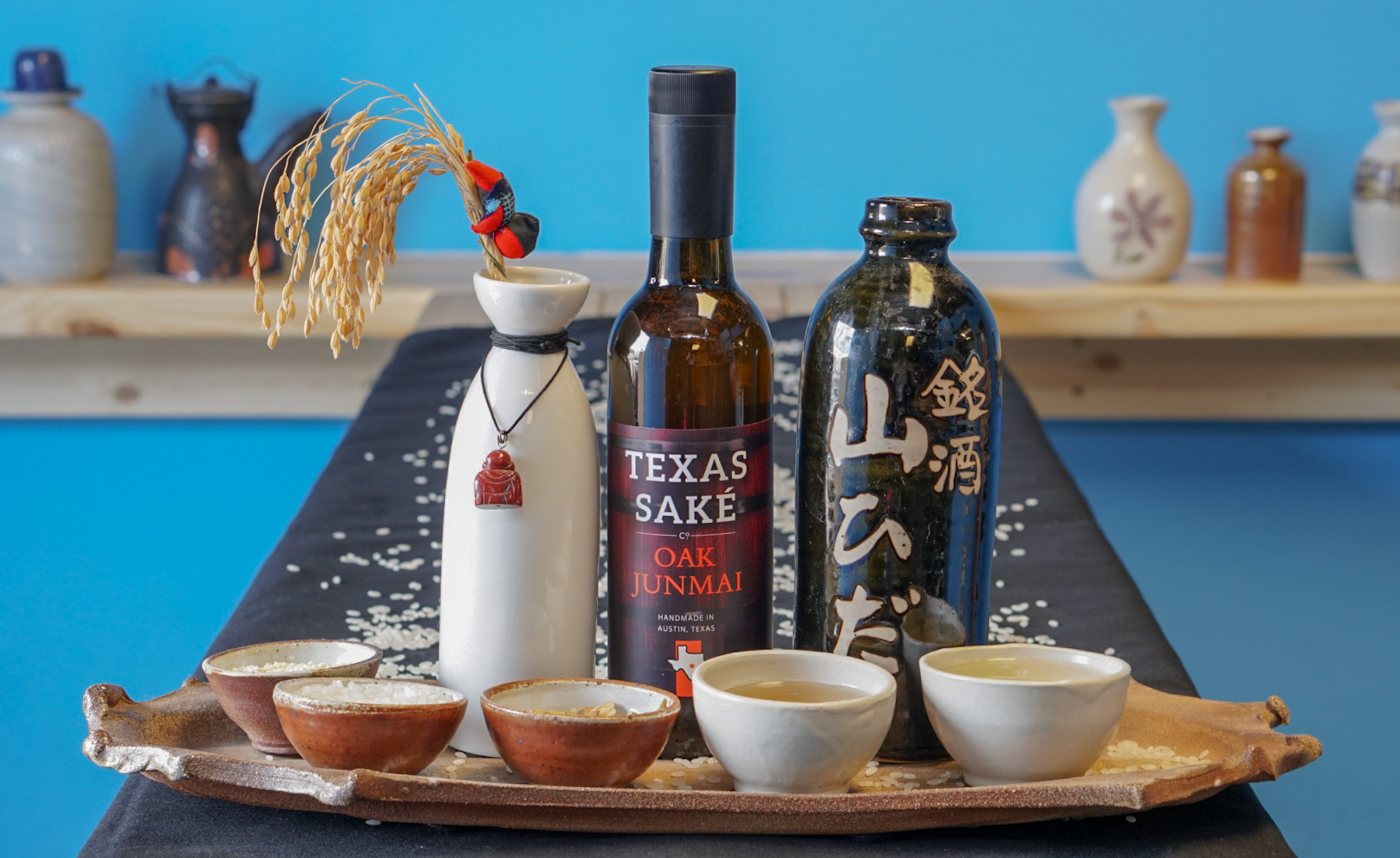 East Austin Breweries
Lazarus Brewing Company
Lazarus Brewing Company is located on East 6th street across from Whistler's Bar (one of our favorite cocktail bars in town).
It is a small little tap room brewery that was started by a pastor that knew his stuff when it came to beer.
Their selections rotate a ton, but a beer varietal that gets new iterations all the time is their French Saison. It's always full of flavor and refreshing.
Outside of the breweries cool beginnings, their beer is bar far the best on the eastside, it's great for groups, and their queso is the best in all of Austin. We repeat – if you go to Lazarus you have to order their queso! www.lazarusbrewing.com 1902 E 6th St, Austin, TX 78702.
Austin Eastciders
Who said only beer would be on this list?!?!
Outside of breweries, Austin is quickly growing their cidery scene and none is more famous than Austin Eastciders.
They can their Austin ciders in a separate location, but their collaboratory is a special taproom open to the public.
Located in the Springdale area, you can try special ciders made just for that location. Currently, for the summer they offer a frozen slushie cider and barrel-aged ciders that you can't miss. www.austineastciders.com 979 Springdale Rd Ste. 130, Austin, TX 78702.
Dripping Springs Brewery
Treaty Oak Brewery and Distillery
Located a short distance from the city of Austin is Treaty Oak Brewery and Distillery. It's around a 30-min road trip that is totally worth taking.
Whether you're a local or just visiting for a long weekend, you feel the true essence of Texas Hill Country, all while enjoying fantastic beers and liquors.
From our most recent visit they had a coffee porter that was shockingly so refreshing and smooth that we could even drink it during a 100-degree day.
Outside of beers, they have a full cocktail program, a giant ranch, and a full-fledged restaurant. www.treatyoakdistilling.com 16604 Fitzhugh Rd, Dripping Springs, TX 78620.
There are so many great breweries in town, and there's no better time than the present to drink local because small craft breweries need our help!
Let us know if we're missing your favorite Austin brewery, because we're always ready for our next cold one.