Looking for things to do in Dallas this Spring?
We just returned from a long weekend getaway to Dallas, and have the inside scoop.
We love that Dallas is just a short, three hour drive from Austin, but it offers a different taste of Texas with unique excursions.
A few years ago we planned a Virgin Hotel Dallas Getaway for their hotel opening, and we were happy to return to this chic hotel once again.
We spent all weekend finding the Best Date Nights Dallas offers (post coming soon!), and as a result have a few recommendations to share with you that are perfect for a Spring getaway.
Here are five amazing things to do in Dallas in Spring: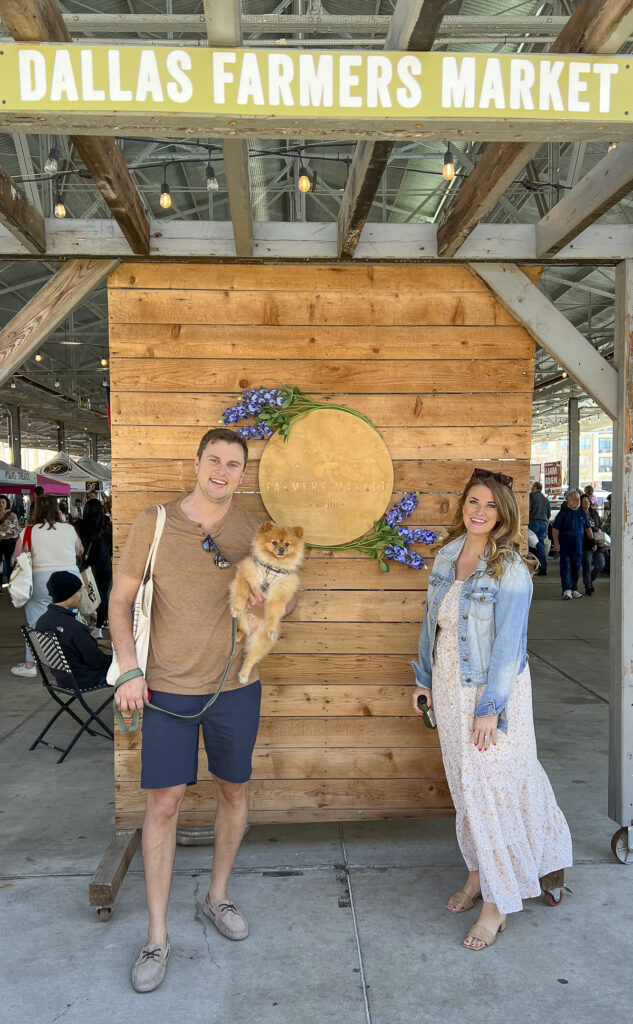 1. Explore the Dallas Farmers Market
As foodies, we love supporting local growers and artisans.
This is why spending a beautiful spring day at the Dallas Farmers Market is right up our alley.
No matter the time of the year, you'll find seasonal produce, free-range meats, fresh eggs, artisan goods, and handmade arts & crafts.
This can all be found in The Shed every weekend year-round.
All of the products that are sold are grown and raised within Texas or 400 miles of Dallas; talk about fresh!
We also love to come to snack on the goods from all the food vendors.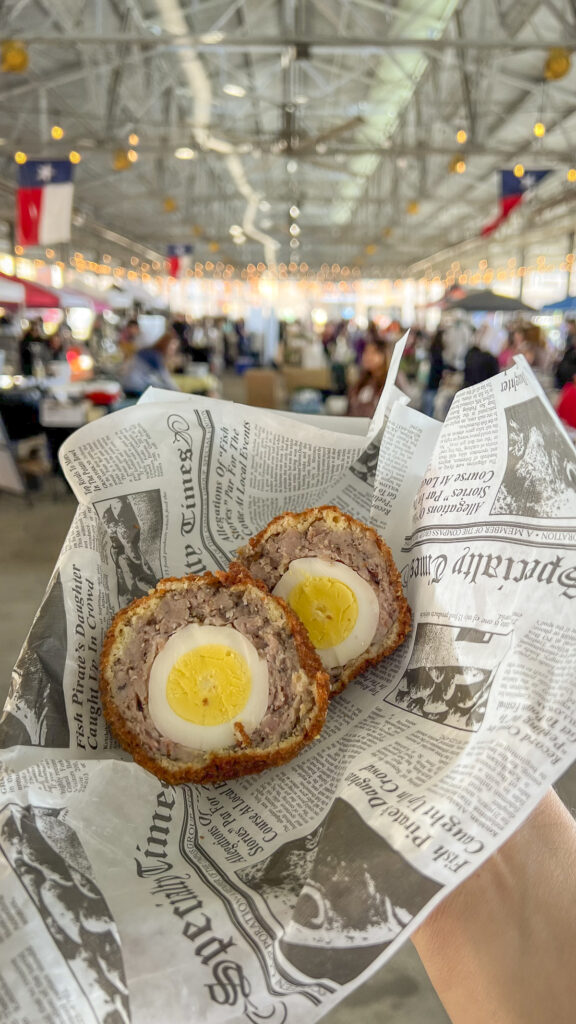 Some of our favorites bites were the scotch eggs from British pastry vendor The Proper Co., the biggest, fluffiest homemade sourdough English Muffins from D's Sourdough, and the best green juice we've ever tasted from Nature's Body Fuel.
Just across the street from The Shed are The Market Shops, which is a 26,000 square foot indoor food hall and mercantile, open 7 days a week.
Note: pets are allowed throughout The Shed, but are not allowed indoors in The Market Shops.
920 S Harwood St. Dallas, Texas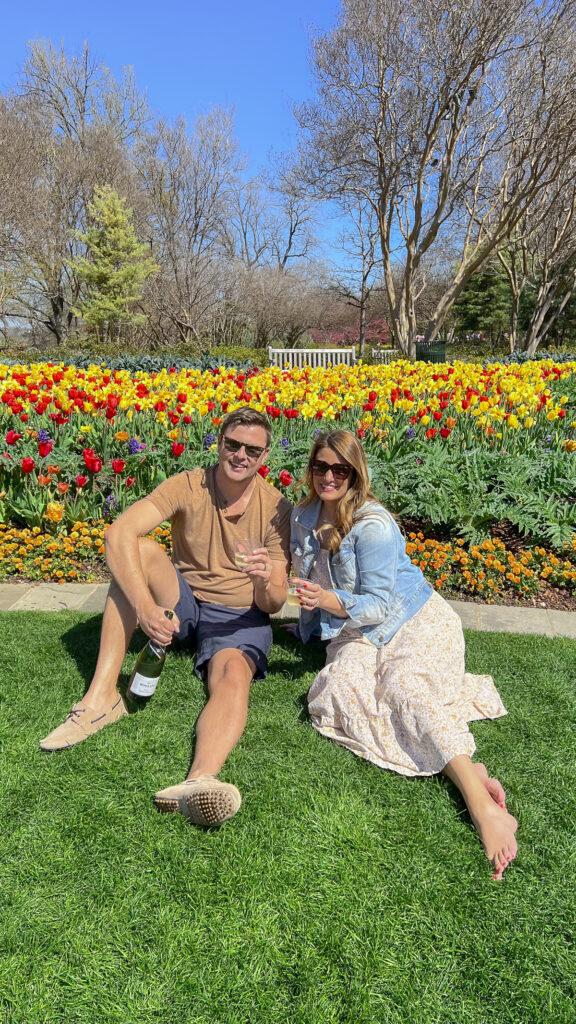 2. Visit the Dallas Arboretum and Botanical Gardens
If it's a gorgeous day, it's a perfect time to visit the Dallas Arboretum and Botanical Gardens.
During the Springtime, don't miss the Dallas Blooms event.
It is the largest floral festival in the Southwest and the largest display of tulips in a public garden outside of Holland!
From February 25 – April 16, stroll along 500,000 spring-blooming bulbs, thousands of azaleas and hundreds of Japanese cherry trees.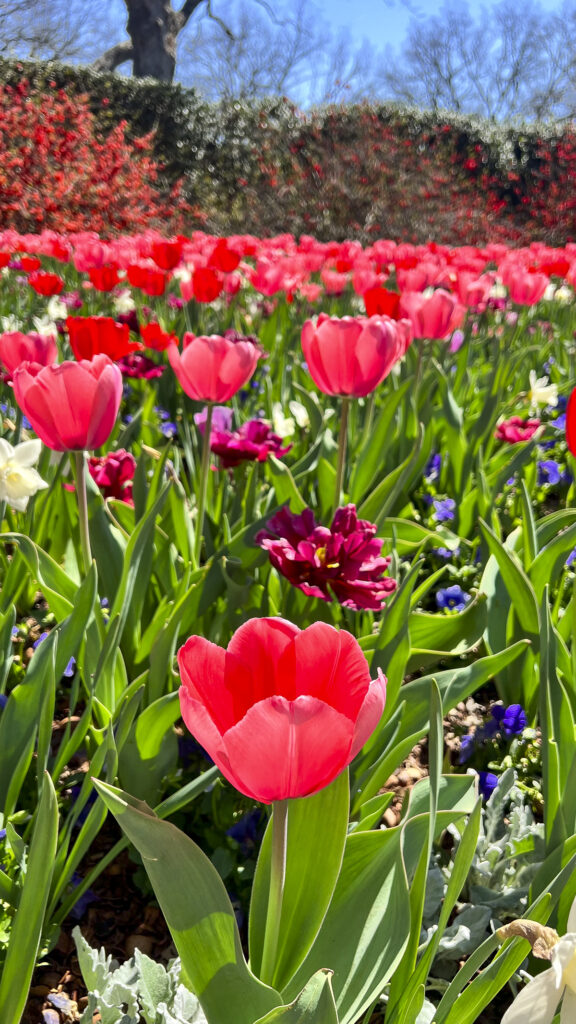 They even feature a new art installation from Gary Lee Price.
Pack a picnic basket with snacks and a bottle of wine, or you can purchase beverages and food onsite at the gardens.
You'll want to relax for hours among the blooms!
8525 Garland Rd. Dallas, Texas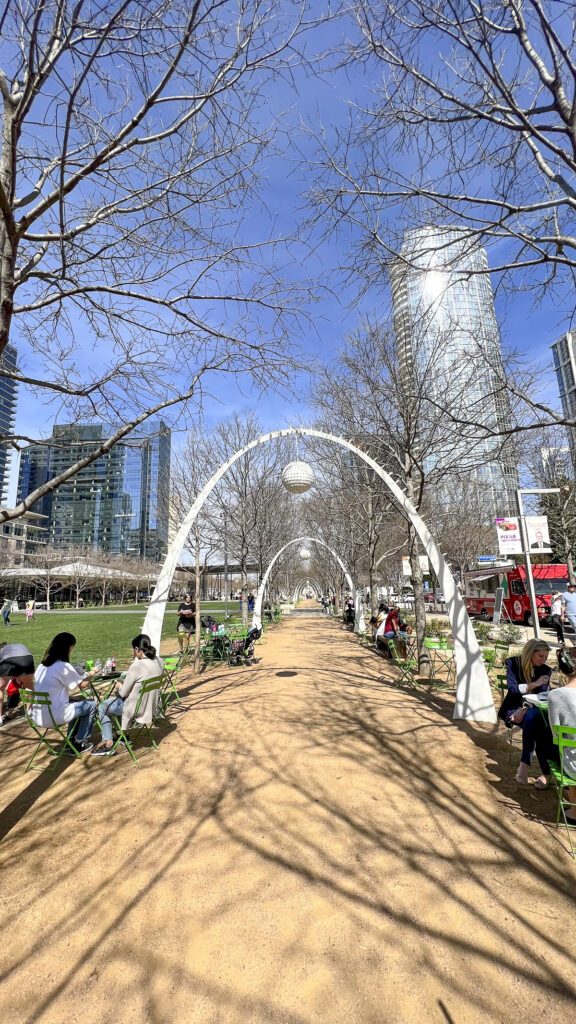 3. Stroll through Klyde Warren Park & Eat at the Food Trucks
Take a trip to Klyde Warren Park, the city's beloved town square in the heart of downtown.
You'll find rows of food trucks, cafe style tables, and play areas for the kids.
This park welcomes more than one million visitors each year.
Be sure to check out the Nancy Best Fountain on the East Lawn.
It is a 5,000 square-foot interactive water feature that comes alive daily with choreographed shows where the water moves to music and lights.
If you're in town on a Saturday, you can also catch an outdoor flick with their free movies in the park event.
Hot tip: The park is across the street from the Nasher Sculpture Center.
Exploring the outdoor sculptures is another great thing to do to enjoy the Spring weather.
Entrance is free the first Saturday of the month at the Sculpture Center.
2012 Woodall Rodgers Fwy. Dallas, Texas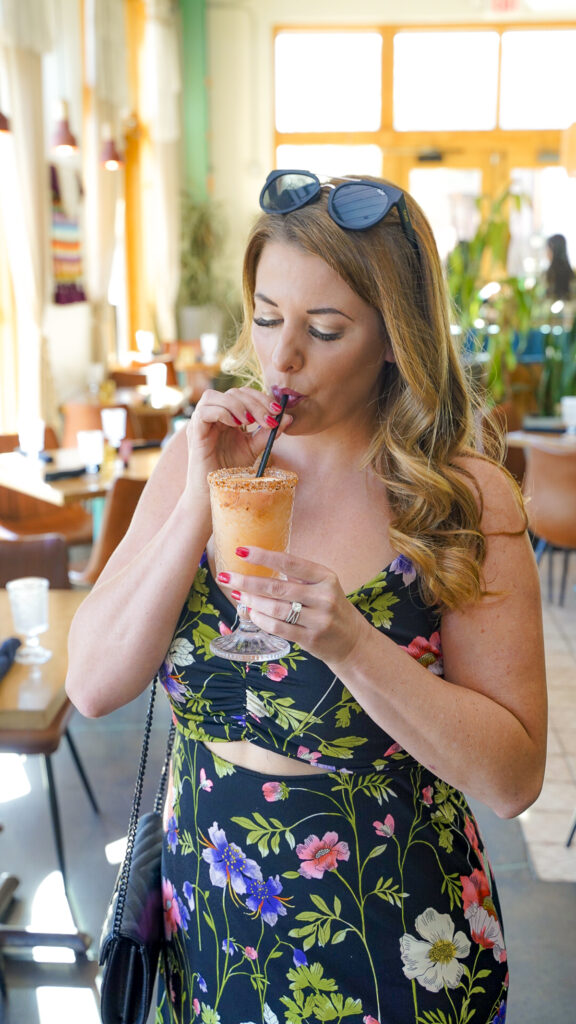 4. Stay Cool with a Cold Drink from the Margarita Mile
Dallas has so many vibrant neighborhoods why not hang out on a restaurant patio and soak up the sun?
Nothing quenches your thirst like an ice cold margarita.
Did you know the frozen margarita machine was invented in Dallas?
The city is now home to the Margarita Mile.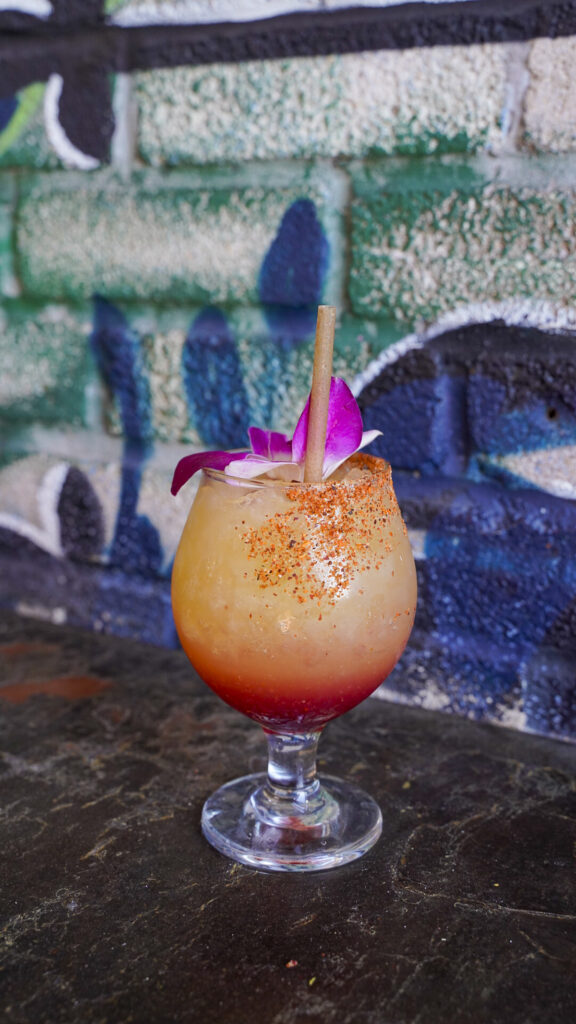 Register for the Margarita Mile to find the coolest margs in town through the interactive map.
You can check in to all of the locations to win prizes as well!
While we didn't have time to hit every spot on the list, we did visit Ruins and Yellow Rosa Cocktaileria in Deep Ellum.
We loved Tejas in the Bishop Arts District.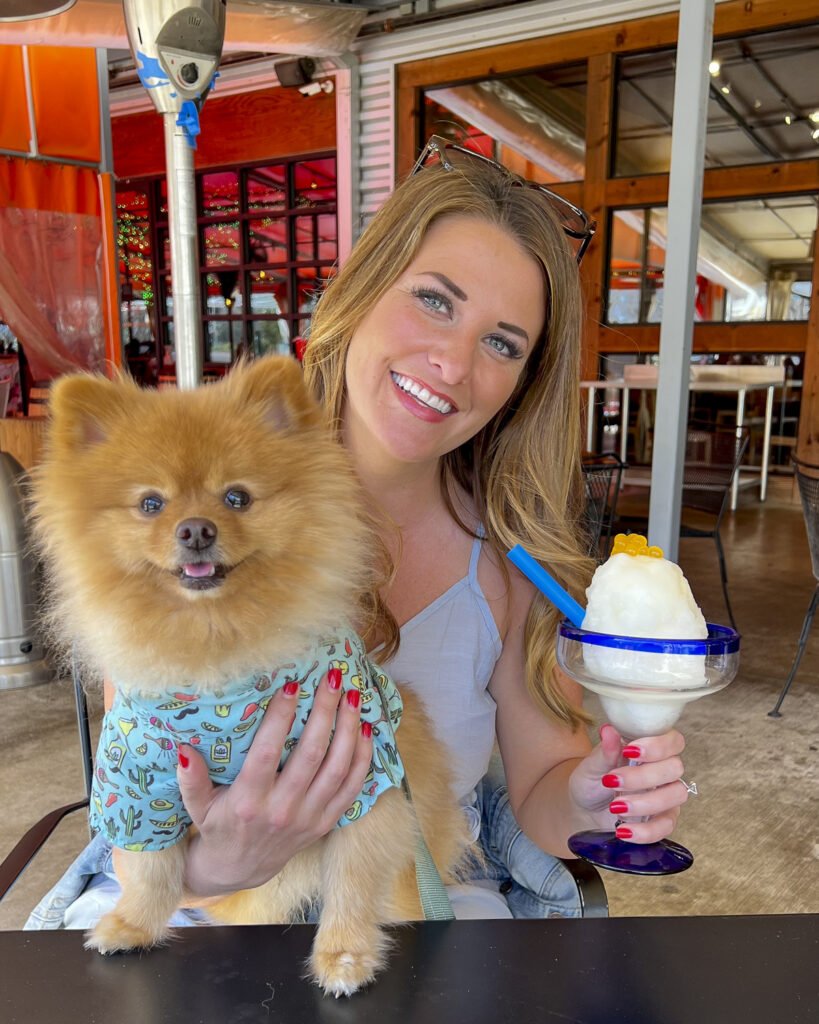 And we even watched a margarita get made with liquid nitrogen next to our table at Beto and Son.
We loved every single cocktail!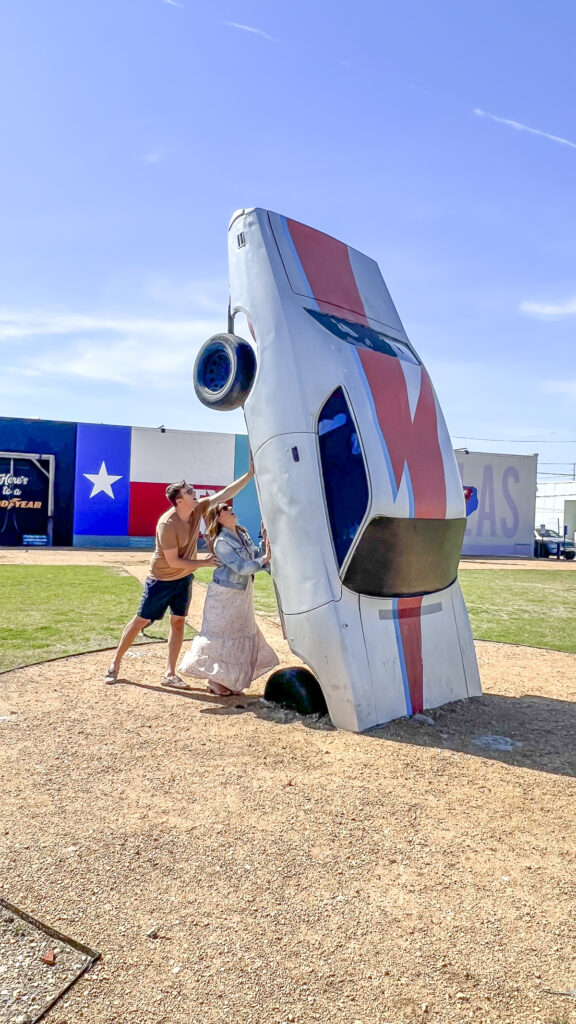 5. Have a Spring Photoshoot with Dallas Murals
Dallas has some incredible street art and murals. 
Why not spend a gorgeous spring day pursuing the art and snapping some fun photos?
There are a ton of fun interactive murals at Skyfall Park.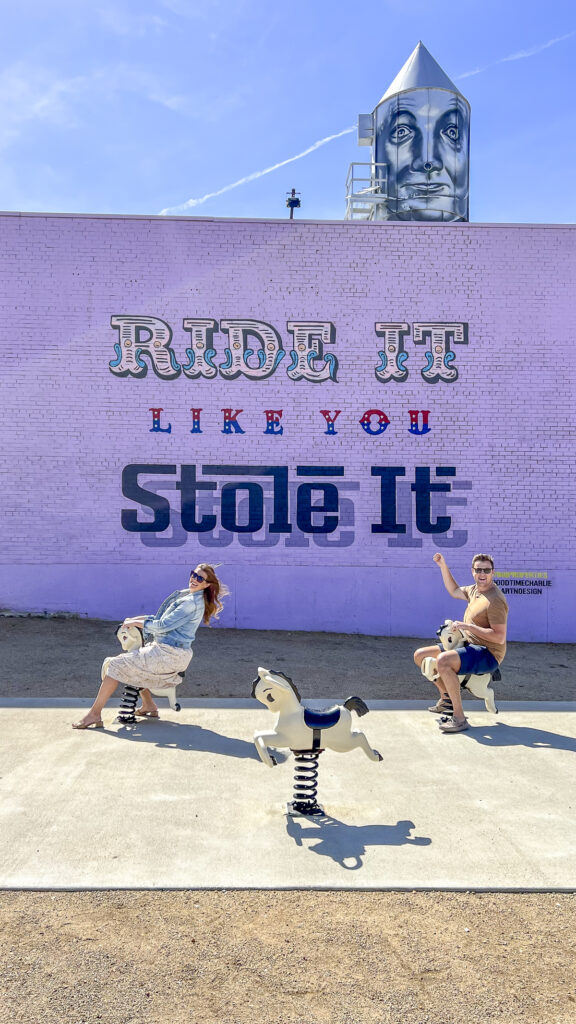 Some of our favorites were the "ride it like you stole it" mural, the UFO mural, the leaning car, and of course the Dallas balloon mural.
You can also find a number of murals at Deep Ellum and the Bishops Arts District as well.
Bring a friend or a tripod and have a blast!
1313 N Riverfront Blvd, Dallas, TX 75207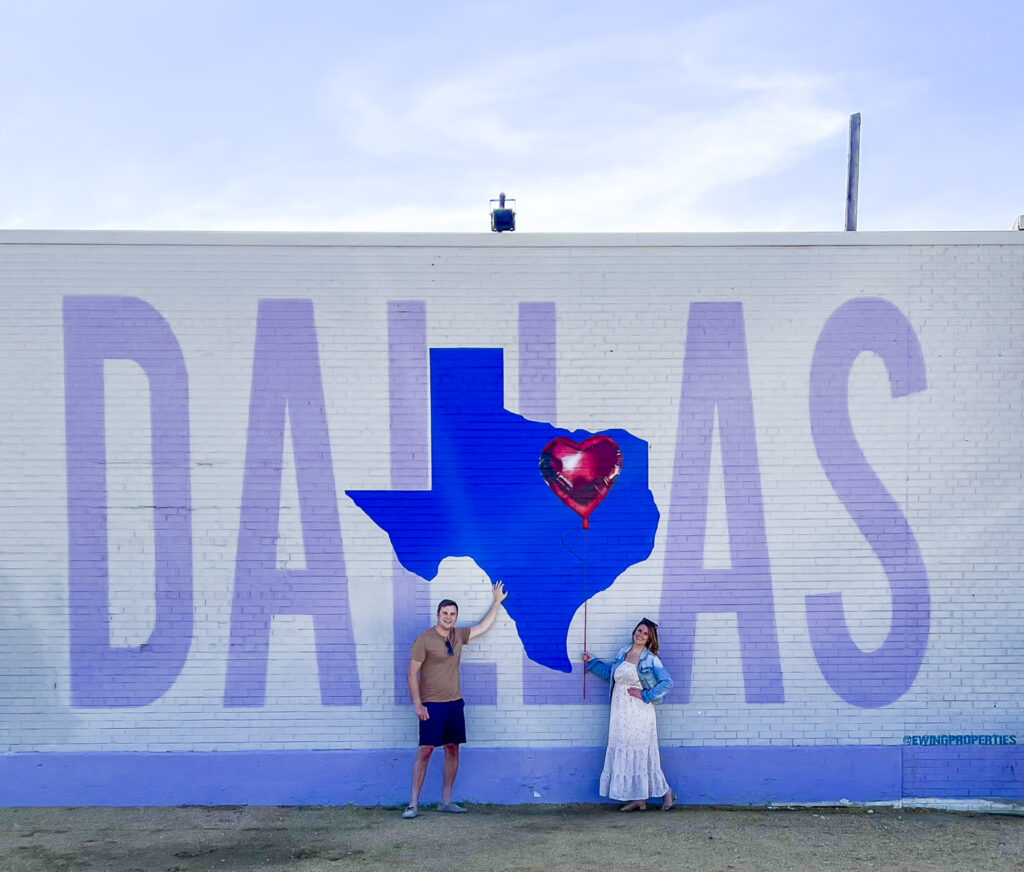 With the outstanding weather and flowers in bloom, Spring is the perfect time to visit Dallas.
We hope our recommendations help you plan a perfect getaway. Be sure to check out the Visit Dallas page for more tips, special events, and things to do!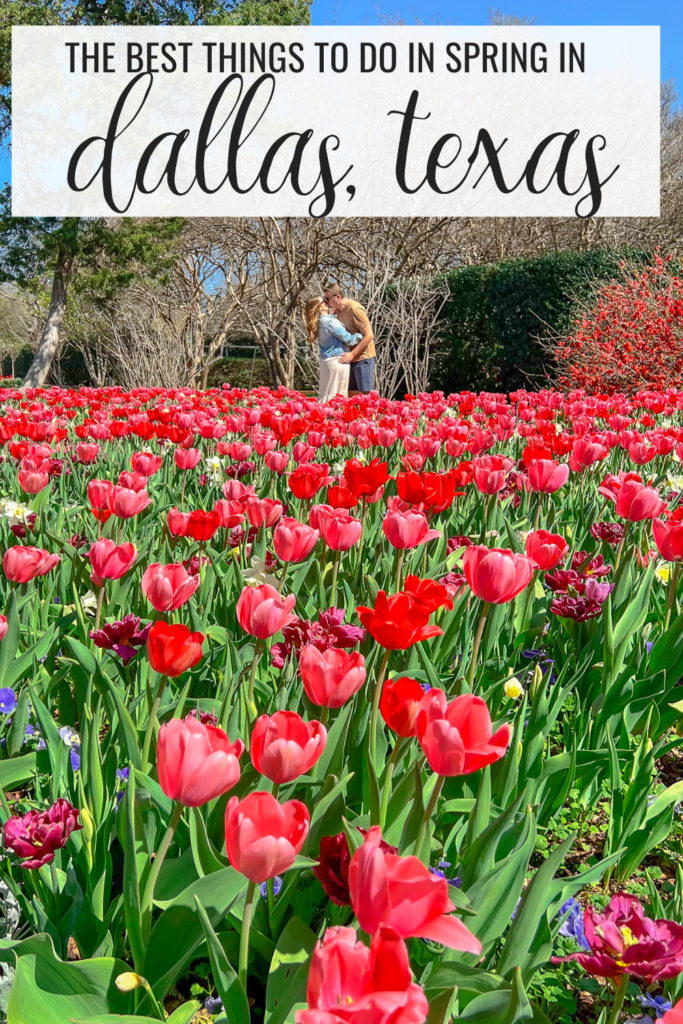 Click this link to pin this guide on Things to do in Dallas in Spring on Pinterest.
Also, don't forget to follow us on instagram and facebook for more recipes and foodie recommendations.
If you'd like to automatically receive our posts in your email, register here.