2020 has been the year of the road trip.
While we are disappointed that we had to curb our international travel this year, we've been focusing on road trips and exploring what Texas has to offer.
We've traveled to Corpus Christi, Texas Wine Country, and the coast of Galveston this year and we also decided to stay at one of the new hotels in Dallas, the Virgin Hotel Dallas.
This was our first time staying at a Virgin Hotel property.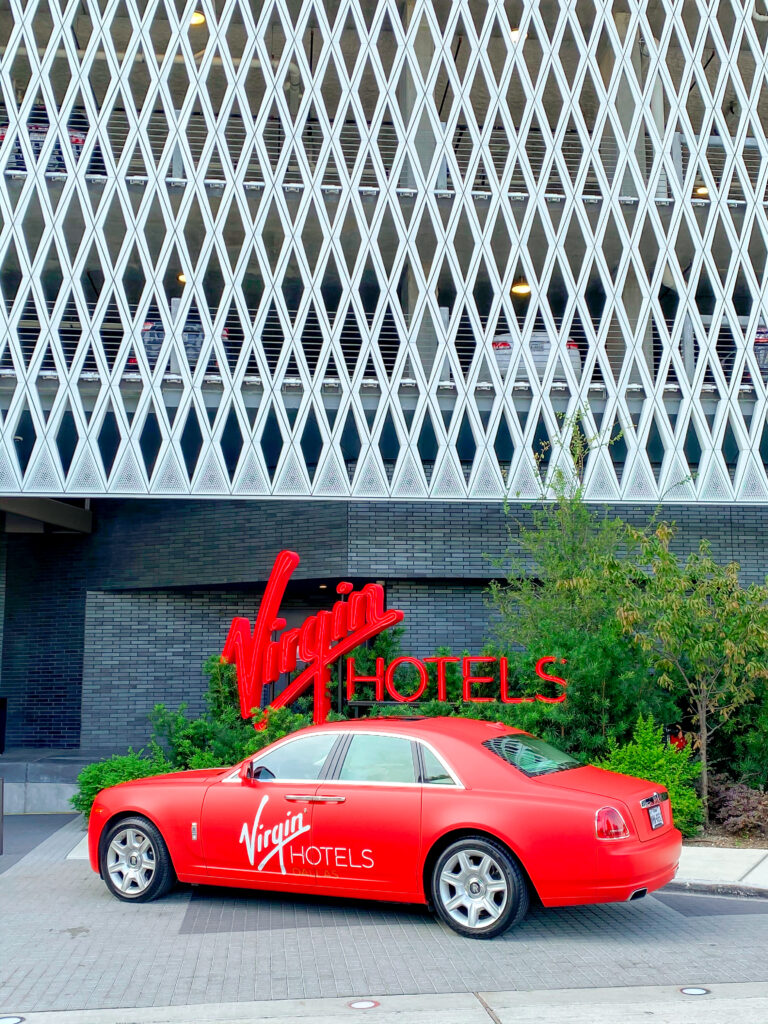 Virgin Hotels
There are a few Virgin Hotels across the country (and the globe) so driving to Dallas was the perfect way to treat ourselves to a hip and relaxing getaway as it is only a three-hour drive from our home of Austin, Texas.
Virgin Hotels offer chic decor, modern amenities, craft cocktails, and gourmet cuisine. 
Yes, that Rolls Royce is the courtesy car and yes we took it for a ride!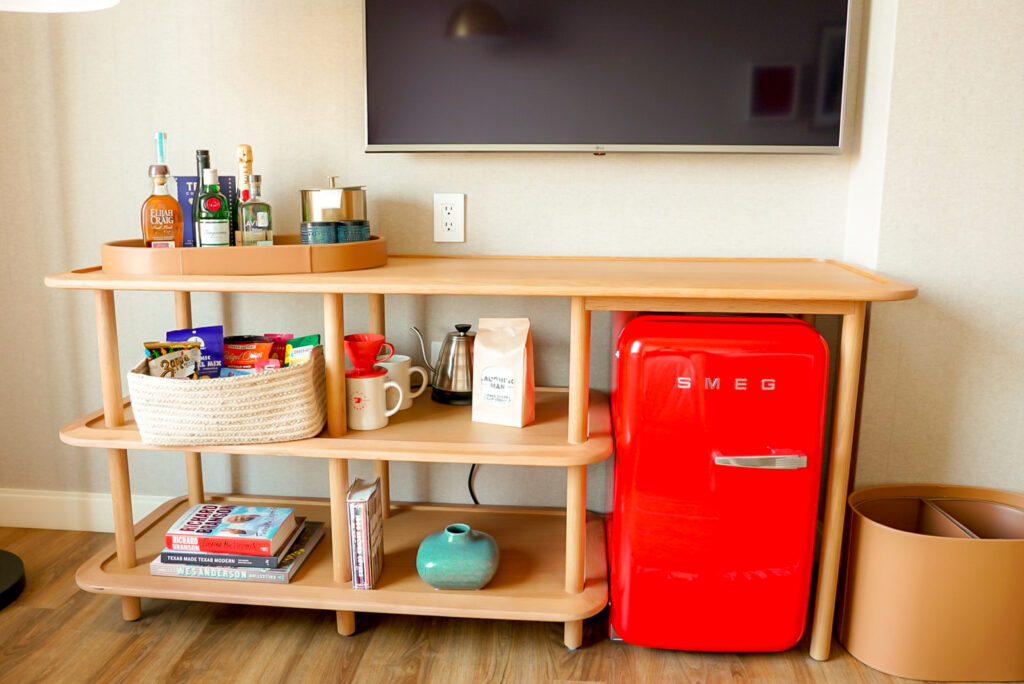 The rooms offer pour-over coffee and the most adorable mini Smeg fridge that we've seen!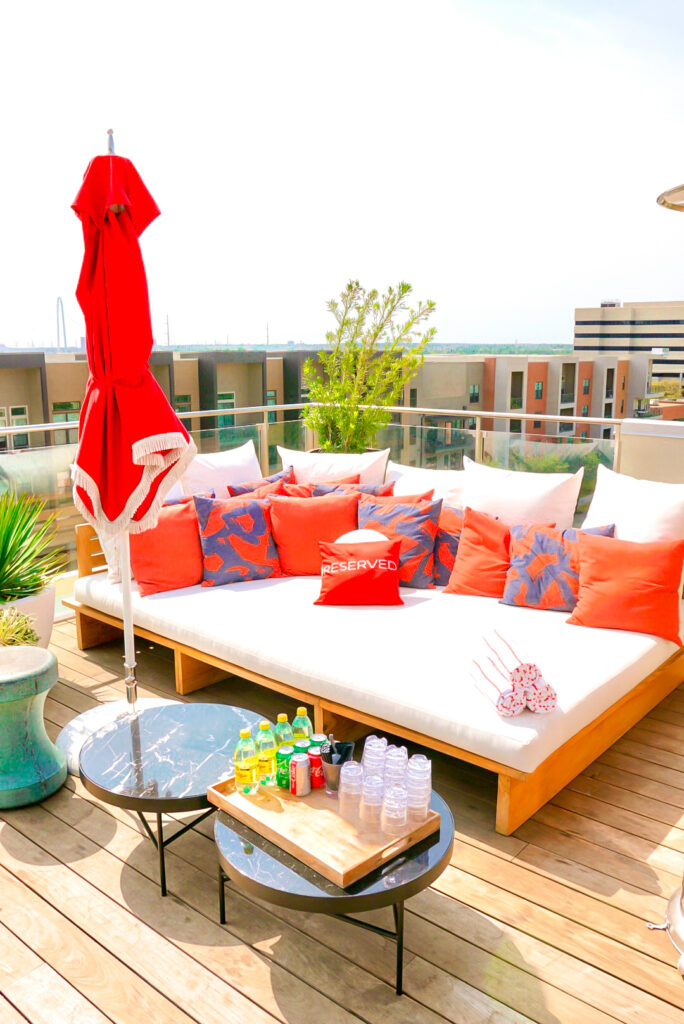 Cool rooftop pool hotel in Dallas
The cabanas prove that the Virgin Hotel is one of the best hotel pools in Dallas.
Daybeds are available to all guests and pool pass patrons.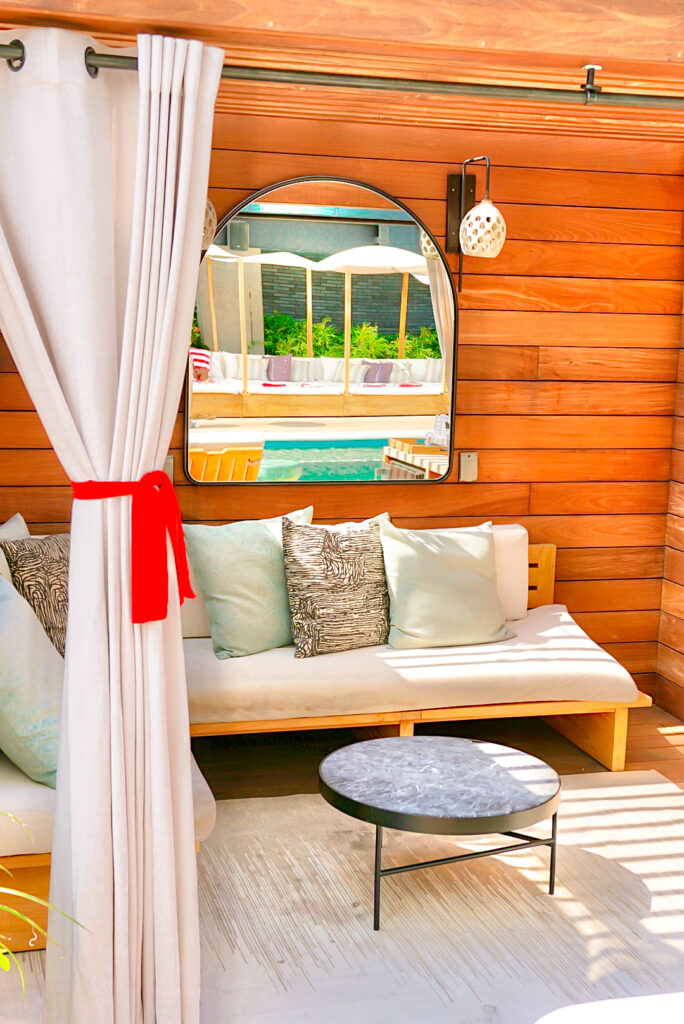 Cabanas that are equipped with flat screen televisions and patio loungers are available to rent.
We dined poolside on some loaded fries and craft cocktails.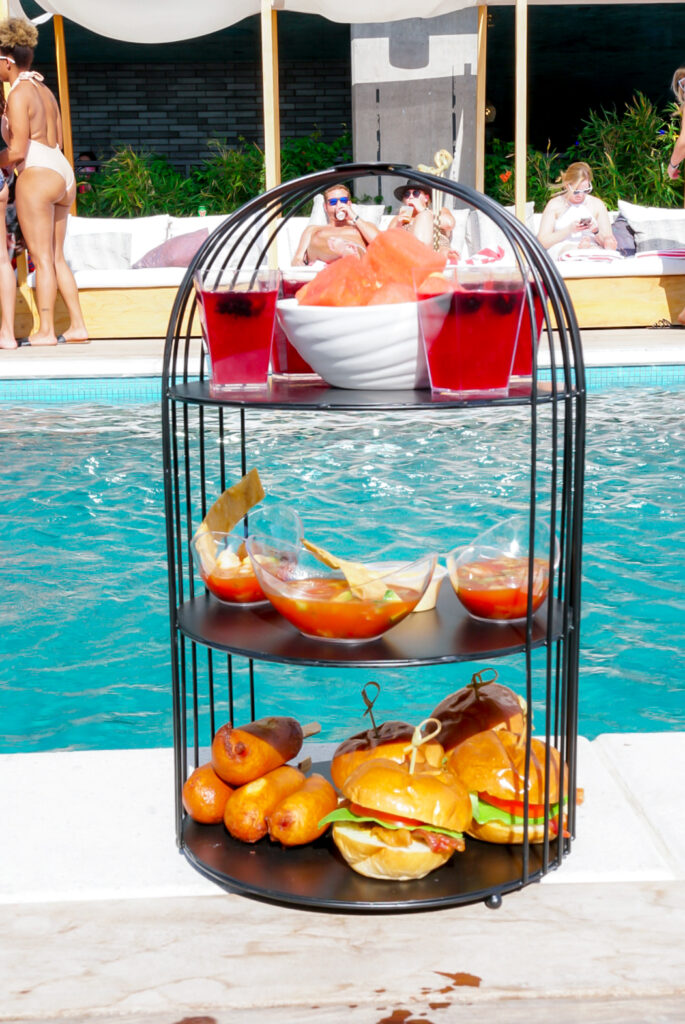 The jawdropper though was the snack platter. All the best pool bites were included, jello shots included!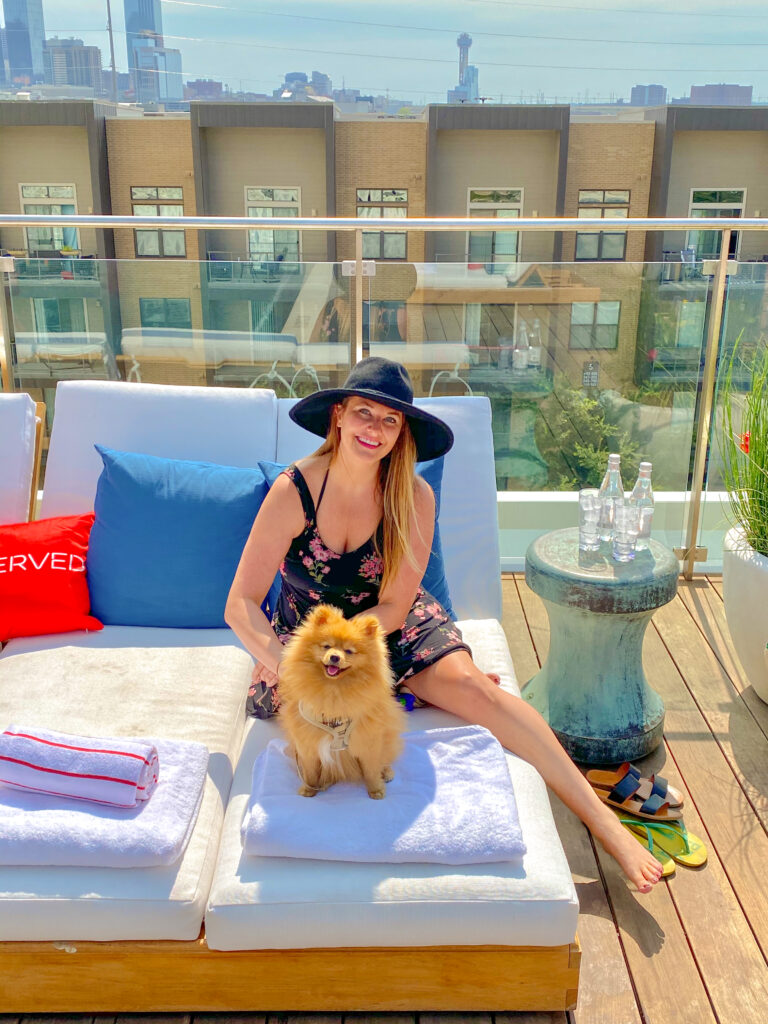 Pet Friendly Hotels in Dallas
We were most excited to get to bring our puppy, Louie with us to the Virgin Hotel Dallas!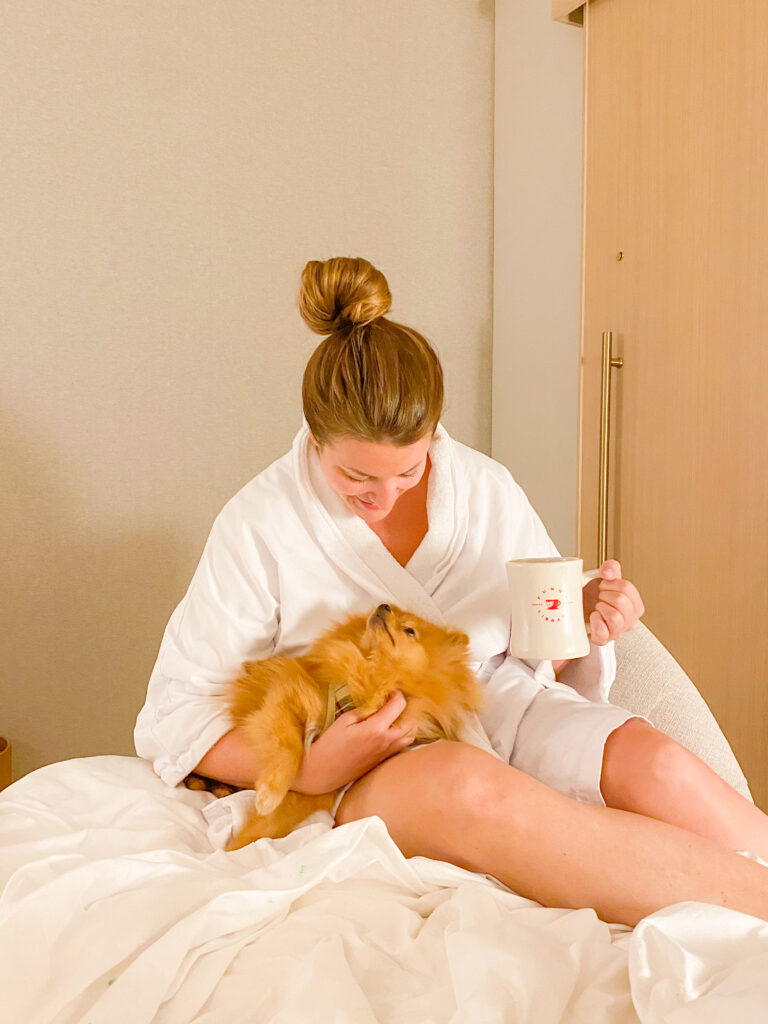 For this trip we were specifically looking for dog friendly hotels in Dallas.
Louie was cozy in our room and joined us for brunch on the patio.
Virgin Dallas Restaurant
We were floored by the fact that all the food was incredible! Every bite!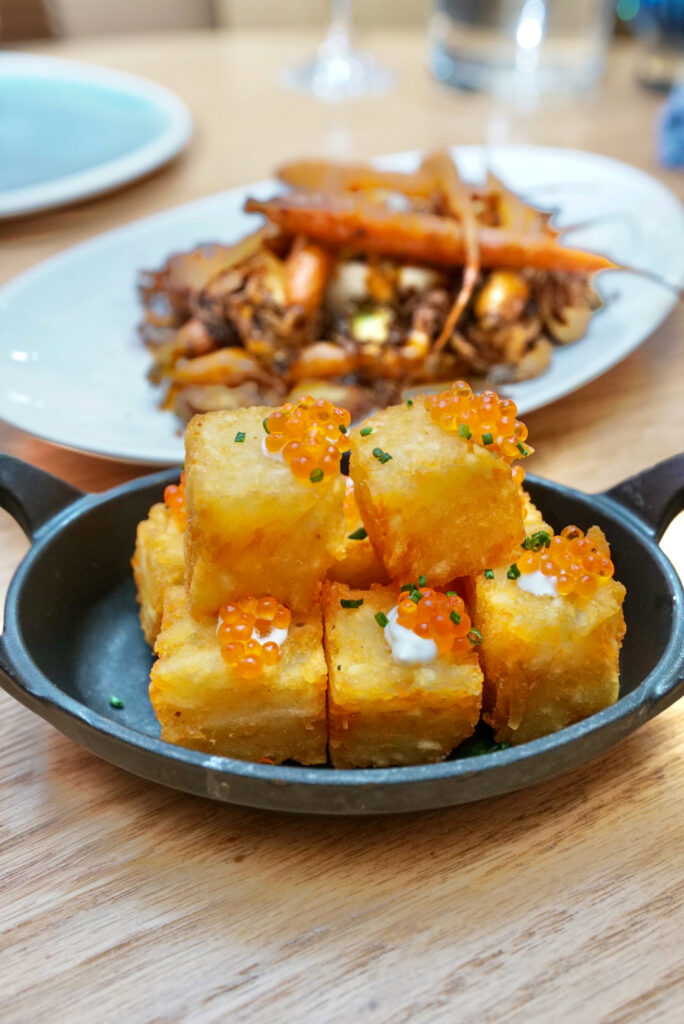 Our all-time favorite dish at the Commons Club was the boujee tots.
These aren't your average tater tots. They're massive and topped with crème fraiche and smoked trout roe.
Fancy indeed, just as you'd expect from a luxury Dallas hotel.
We also were in love with our truffle pasta entree. We decided to split that meal, and boy was that a mistake. We were basically fighting over the last bite.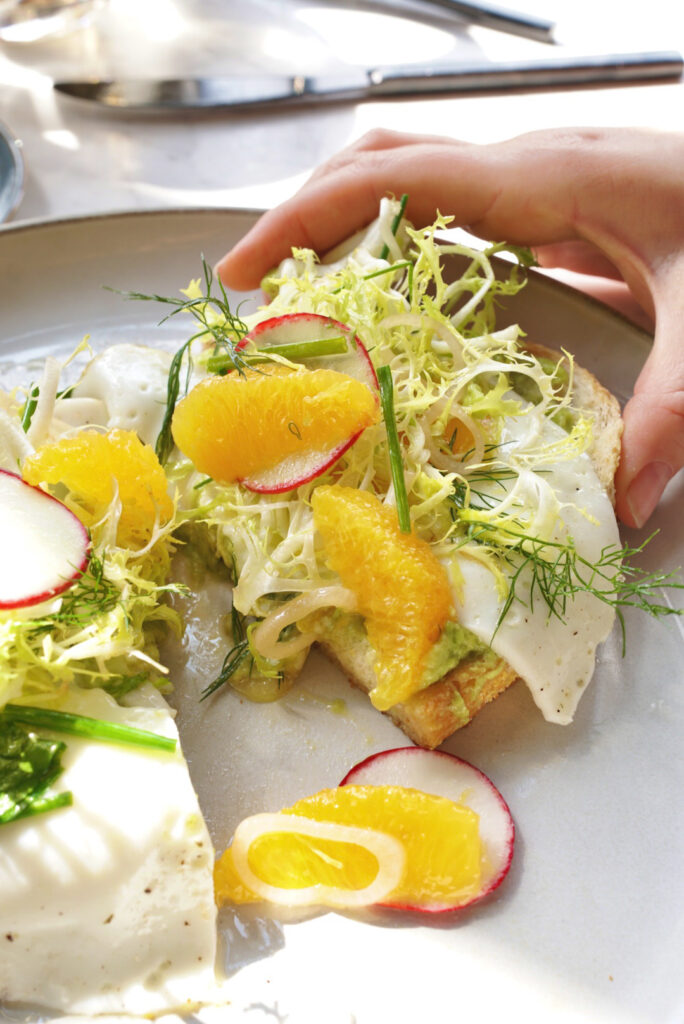 We sat on their patio for brunch which featured the most gorgeous avocado toast on grilled brioche, with avocado mash, radish and frisée salad, topped with lemon olive oil.
We also brunched on the chicken and waffles featuring a massive crispy chicken breast, cornmeal waffle, hot chili, honey drizzle.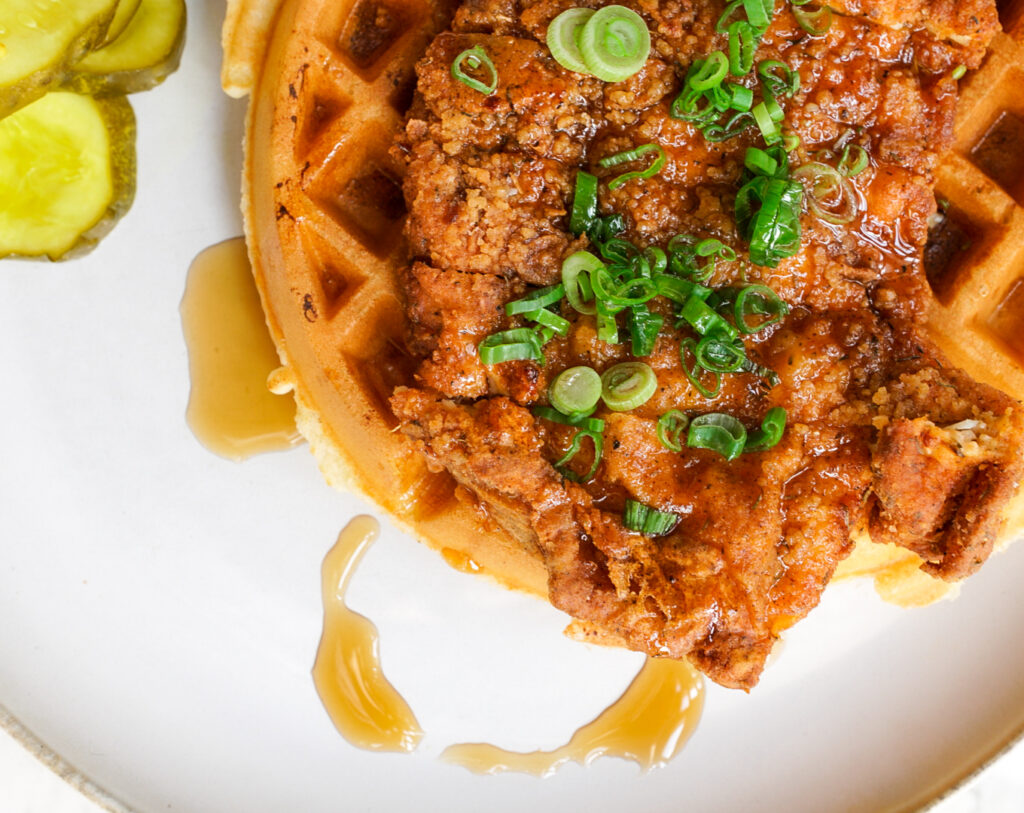 It was the perfect start to the day prior to a fun-filled day at the pool!
Be in the Know
Take advantage of the free spirit hour when you enroll in Virgin Hotels' rewards program, The Know.
It is legit the best loyalty program.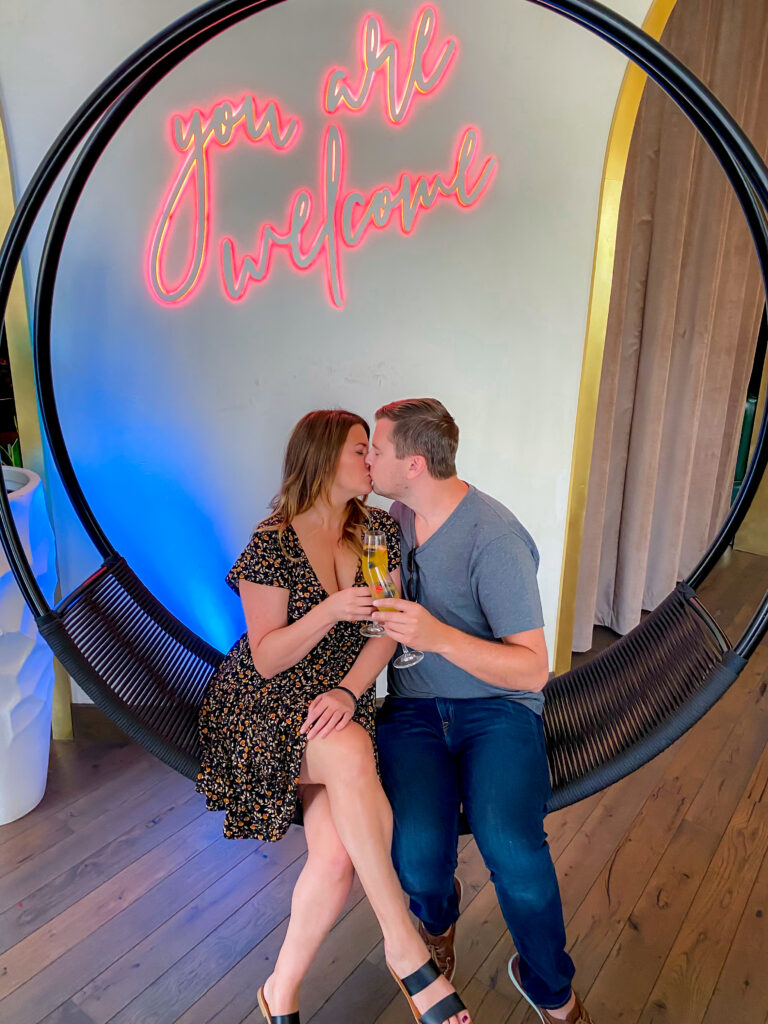 The complementary spirit hour at Common's Club wasn't just a splash of boxed wine or a cheap beer, like you might find at other hotel hospitality hours.
Gavin enjoyed sipping on an old fashioned cocktail and Karen enjoyed a refreshing daiquiri or two.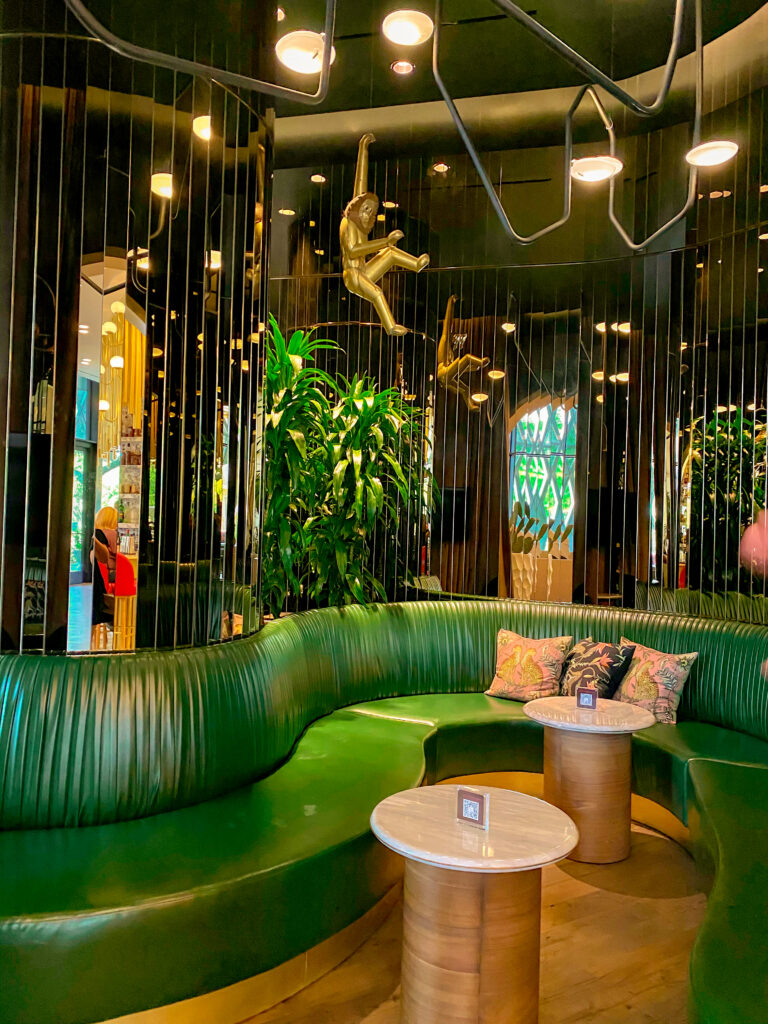 If you're looking for cool hotels in Dallas, the Virgin Hotel can't be topped.
Got an itch to travel? Check out our collection of travel guides to find other US destinations to plan a road trip.
Click this link to pin this post for future reference. If you visit a Virgin Hotel based on our recommendations, let us know by tagging @coupleinthekitchen on social media! 
If you'd like to automatically receive our posts in your email, register here.