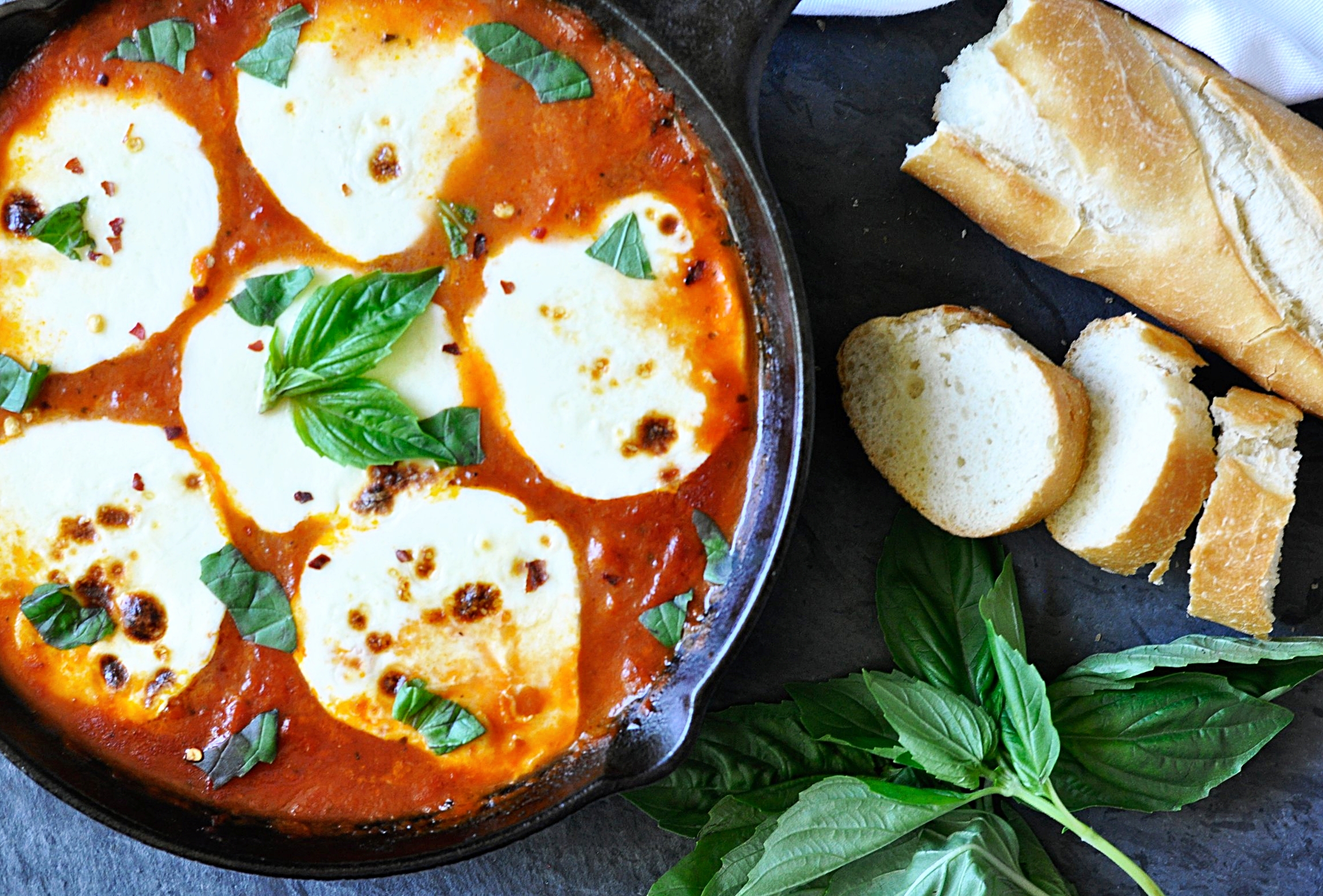 Technically this is an appetizer, but that is not to say that we didn't demolish this whole dish for lunch the other day!
Pizza is one of the most universal foods of all time and that is what makes this dish so much fun!
This is a crustless pizza, similar to this Pizza Bowl recipe.
You can customize this appetizer with all the pizza toppings of your choice!
Since it only has a few ingredients, this is also a really easy dish to quickly put together at a party and serve bubbling hot.
Ingredients:
1/2 French baguette, sliced into medallions

One jar of marinara sauce

½ log of fresh mozzarella cheese

Fresh basil

Crushed red pepper

Optional: Additional toppings of your choice, pepperoni, sausage, olives, veggies, etc.
Start by spraying the inside of a small to medium sized oven-safe dish with olive oil. We use a small Lodge cast iron skillet and it works perfectly. Empty the jar of marinara sauce into the dish. Top the sauce with mozzarella cheese slices. Cook the dish at 150 degrees for about 10 minutes, then turn on the broiler. Now, broil the dish for another 5-7 minutes until the cheese starts to bubble and toast. Remove the skillet from the oven and top with crushed red pepper and fresh basil. Serve with fresh lightly toasted French bread and dunk away!