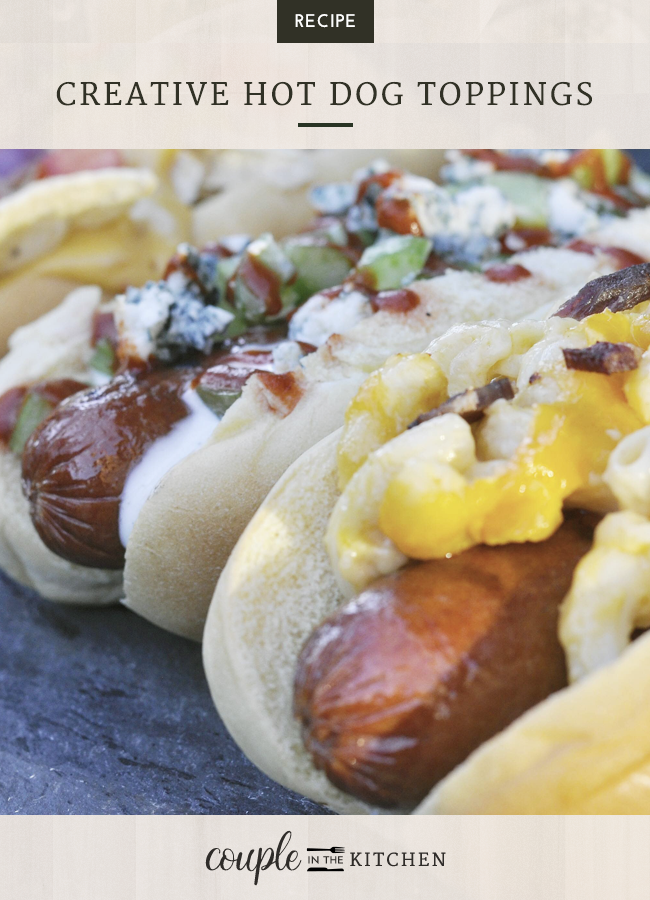 When it's summertime, it means lots of picnics and grill outs! If you're like us, you know that some of the best memories are made around the barbecue. Most BBQs include all the meat staples: hot dogs, brats, and burgers, but by the end of summer you might be itching for a new recipe for your friends and family. We've come up with a few unique recipe ideas that will take your hot dogs to the next level.
We've infused your favorite appetizers to put some creative spins on a traditional dog:
Buffalo Wing Hot Dog
This was our favorite flavor creation! Start by chopping celery into small cubes. Top your hot dog with the celery, add some blue cheese crumbles, and drizzle some ranch dressing and buffalo sauce on the toppings. The crunch of the celery makes this hot dog so fresh and unique!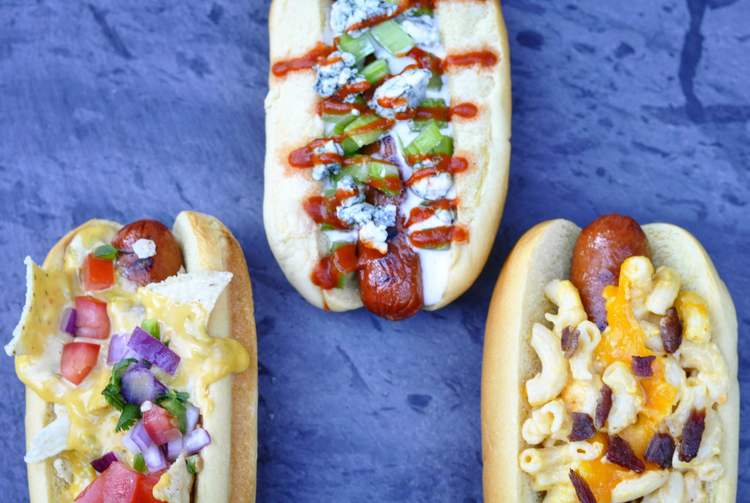 Nacho Dog
We doesn't love nachos? Adding all the flavors of a plate of nachos to your hot dogs is a fun twist on a classic. Spice up your dog by topping it with melted queso cheese, pico de gallo, and crumpled up tortilla chips. If you're feeling feisty, add some pickled jalapenos too!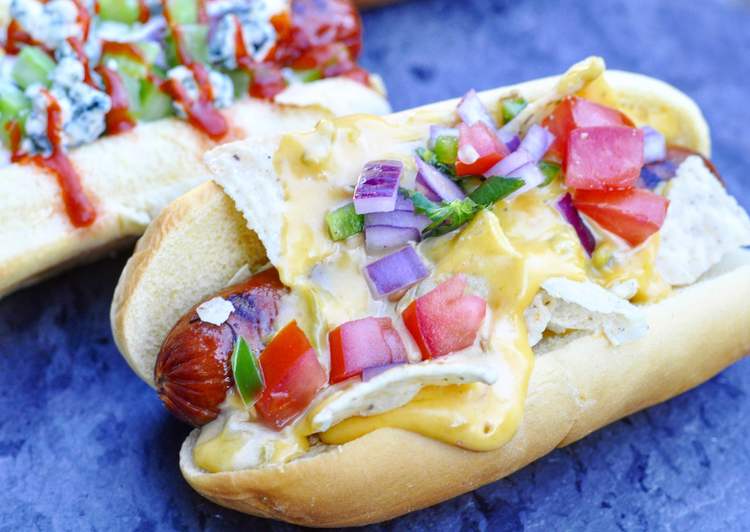 Mac and Cheese Dog
This is by far the easiest way to eat your mac without a spoon! Start by making your mac and cheese, (you can even do this ahead of time). Then, spoon it on top of the sausage. For an extra flavor explosion, add some crumbled bacon to the top!