We're partnering up with Einstein Bros. Bagels to help spread the word about their "shmear campaign" for their new product launch of Shmearfuls. They are cute, little bagel balls filled with shmear (cream cheese) and other yummy fillings. The idea behind the campaign is to share positivity via social media. During a time when social newsfeeds are filled with fake news or hurtful comments, this is a cause that we love to support. Words can evoke a number of emotions, so let's all team up to bring more joy, bagels, and positivity to others.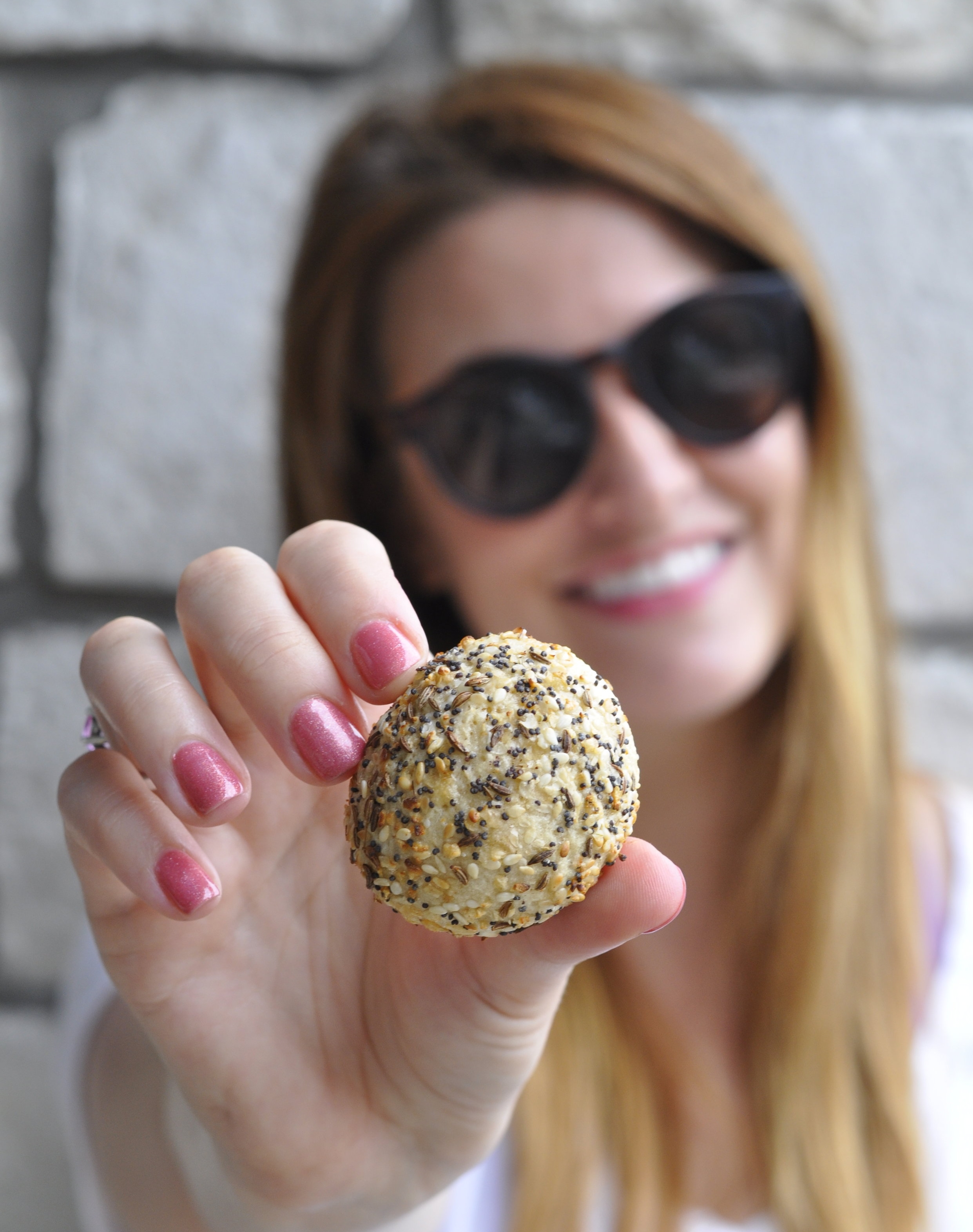 We tasted a number of their Shmearful flavors: Jalapeno Cheddar, Everything, Asiago Parmesan, and Pretzel & Beer Cheese. They all were super delicious, but our favorites were the Jalapeno Cheddar (because it reminded us of a jalapeno popper) and the Pretzel & Beer Cheese (because beer and cheese are two of the greatest foods ever)! We can totally see ourselves munching on both of these flavors come football season. Einstein Bros. Bagels also offer Plain and French Toast flavors (filled with maple shmear, yes please!) that sounds mouthwatering as well.
Einstein Bros. Shmearfuls are also fantastic because they are perfectly portable. We have definitely been driving and trying to eat a traditional bagel at the same time and things get real messy, real quickly… These are a much better solution! We're sure they are great for kids as well!
Einstein Bros. Bagels will offer consumers a coupon for a free Shmearful with purchase when they send a compliment on Twitter using #ShmearCampaignPromo. So get Tweeting! Send a co-worker a thank you or a family member a virtual hug and you'll be rewarded with some bagel love! To get things started, we want to compliment YOU, our readers! Thanks for sharing in our foodie journey, your support means the world to us!
Lots of love,
Karen and Gavin