It's almost time for The Big Game! This is going to be a really fun year to watch the championship as Karen's home state of Minnesota is hosting!  While we can't make it back to MN to watch in person, we will most definitely be cheering along at home in Texas. When hosting a football watch party, you need good seating, a decent television and (most importantly) some delicious food! We partnered with Hooters to provide you a simple solution for feeding your fans when hosting your watch party.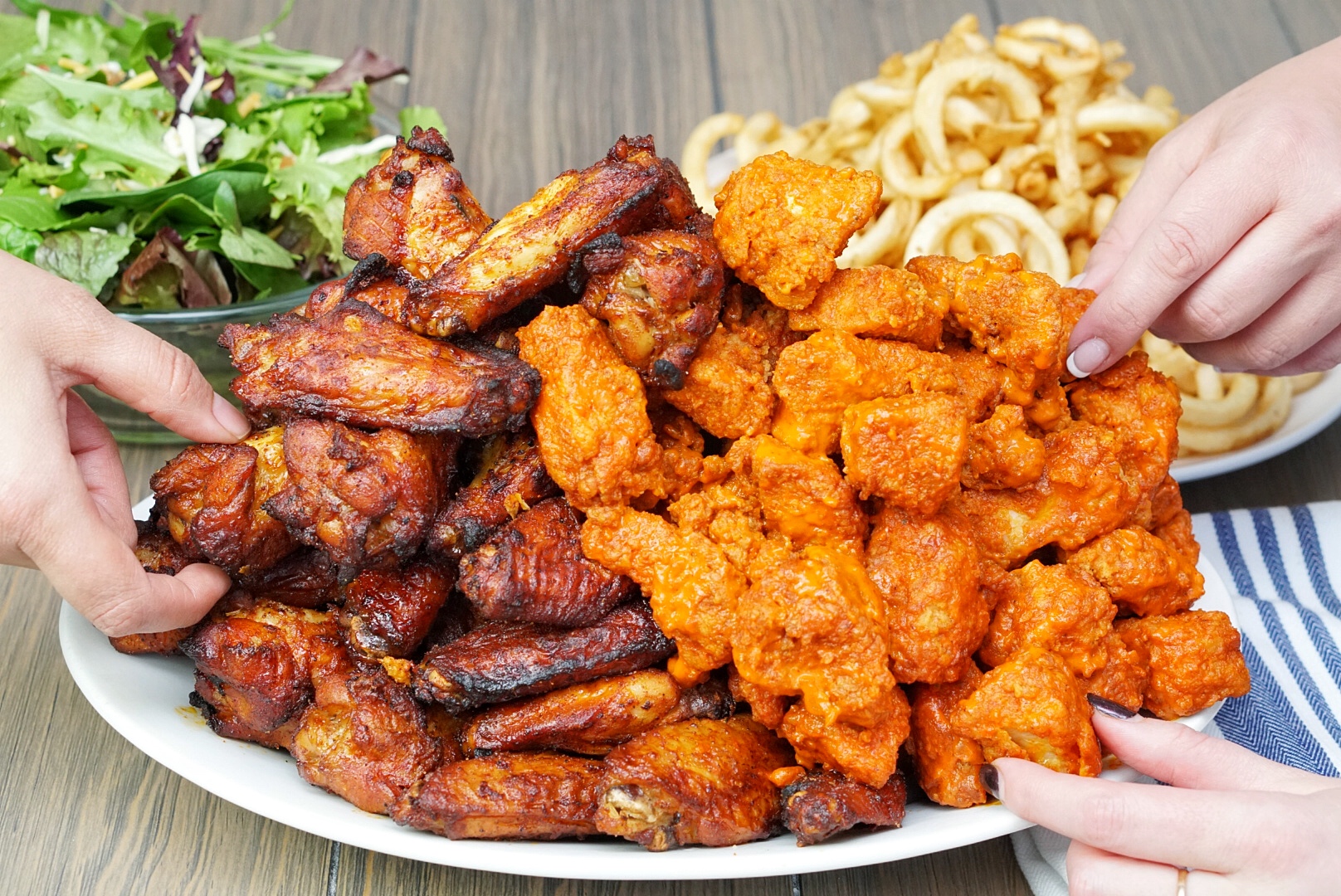 Wings!
What could be more fitting than serving up wings to your partygoers. Save yourself some hassle and opt for a Hooters Party Pack. We went with the Wing Lovers Party pack that includes 50 traditional wings, 60 boneless wings, and two sides of your choosing. We opted for our favorite Texas Barbecue Smoked Wings, plus some hot boneless wings, curly fries and a salad (because health). Hooters also offers party packs that come with sliders and shrimp. It was a massive amount of food at a reasonable price. Get it to go or order it for delivery from Hooters' new delivery service! Plus use the code "BIGGAME1" for $10 off your to-go orders over $52 at http://bit.ly/hootersitk.
Pizza Dip
This game day recipe of ours is great for game day because it can be made in merely minutes, plus it is fully customizable with all your favorite pizza fixings. Click here for the recipe for this dip everyone will love.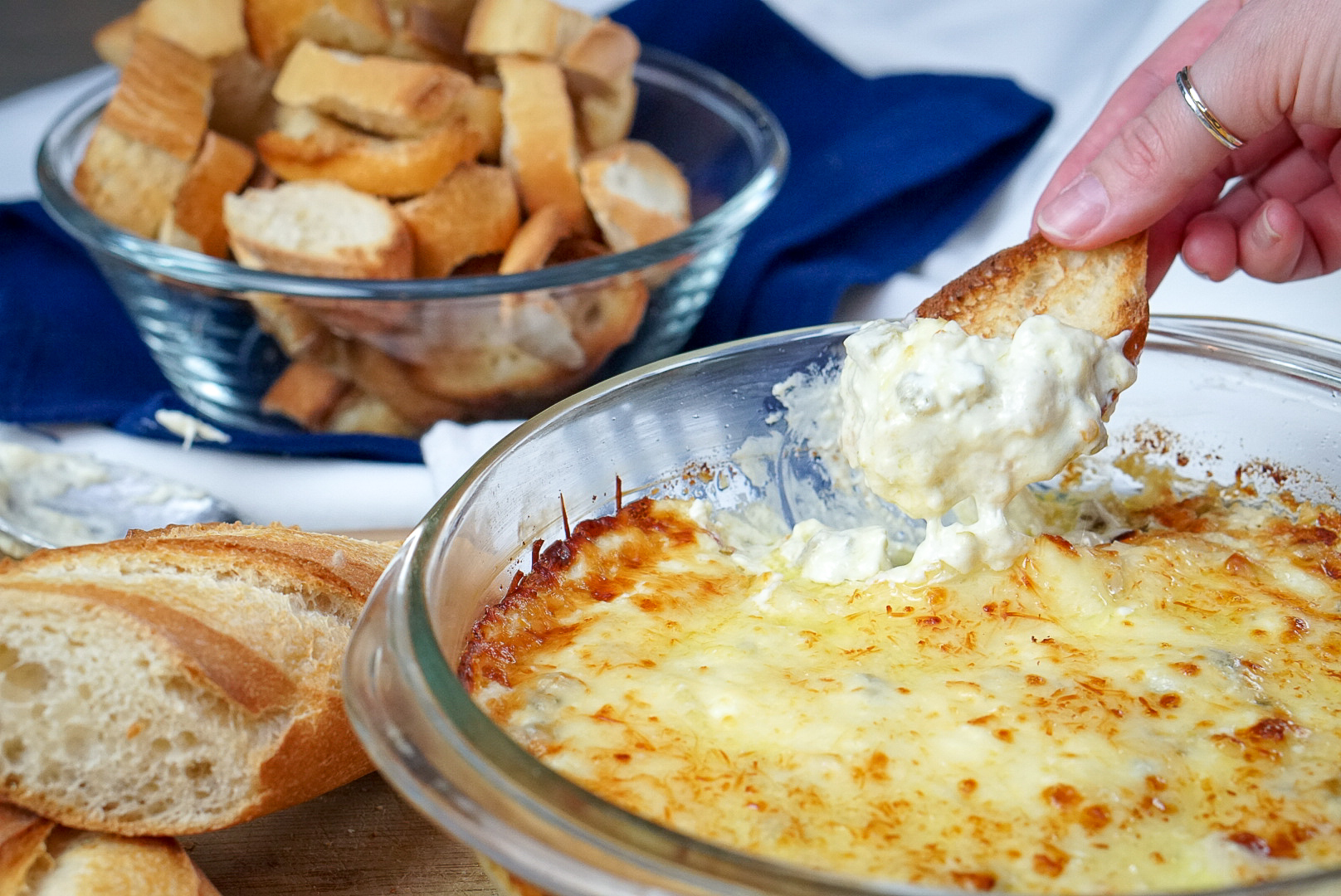 Jalapeno Popper Dip
You can't go wrong with dips when hosting a party. This jalapeno popper dip is a recipe we make for almost every single big game. It is football game food that is seriously addicting with a bit of spice!
Gluten Free Pizza Bites
Another one of our favorite recipes are these gluten free pizza bites. It reminds us of our travels to Rio De Janeiro where we fell in love with pao de quejo. We perfected that recipe and then stuffed them pepperoni, plus they are naturally gluten free!
Frito Pie Corn Dogs
Texans love frito pie and this recipe of ours is a fun twist using corn dogs. Add cheese, chili, and jalapenos to your corn dogs for a unique spin on a classic.
Churro Popcorn
Churro popcorn is a sweet and salty dish that is oh so snackable! Our recipe tastes like muddy buddy puppy chow, but with a cinnamon, churro twist! It is perfect football party finger food.
Chocolate Peanut Butter Haystacks
This is a perfect make-ahead dessert for the big game. Plus it is a combo of all of our favorites: chocolate, peanut butter, pretzels, marshmallows, and peanuts. They require no baking, no cutting, no serving – SO easy!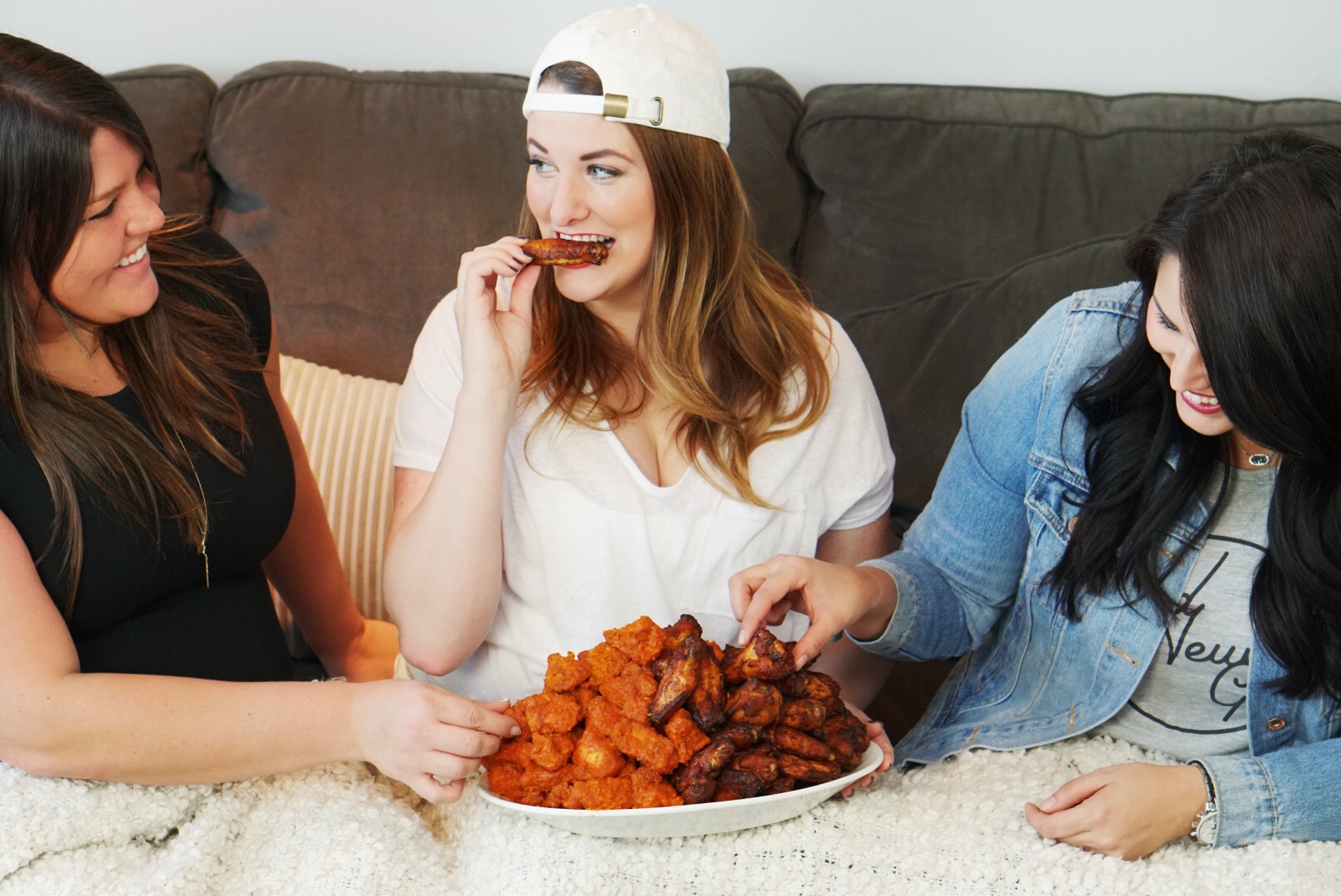 Get your wings delivered and make a few of these quick and easy recipes and your party is sure to be a success! What are some of YOUR favorite foods to nosh on while watching football?