It's Austin Food and Wine Festival once again, which means a weekend fueled with chef demos, copious amounts of wine, and bites from top chefs in Austin in beyond.
One of our favorite events is Saturday's Rock Your Taco competition. Here you'll find top chefs (literally) from television's Top Chef Competition as well as other celebrity chefs like Andrew Zimmern and Aaron Sanchez. 15 chefs compete to craft the best taco. Shall we call it a tac-off? There were fried oysters, lobster, and even caviar tacos joining the regular favorites like brisket and ceviche. We tasted, we got seconds, and we came up with our personal finalists that we feel best rocked the tacos.
Third Place:
Chef Max Snyder from Austin's own Pitchfork Pretty wow'd us with their beef tartare taco. This wasn't a surprise to us, as Pitchfork Pretty is on our favorite spots in Austin for a romantic meal. The beef tartare featured bone marrow and celery and was served on a potato crisp.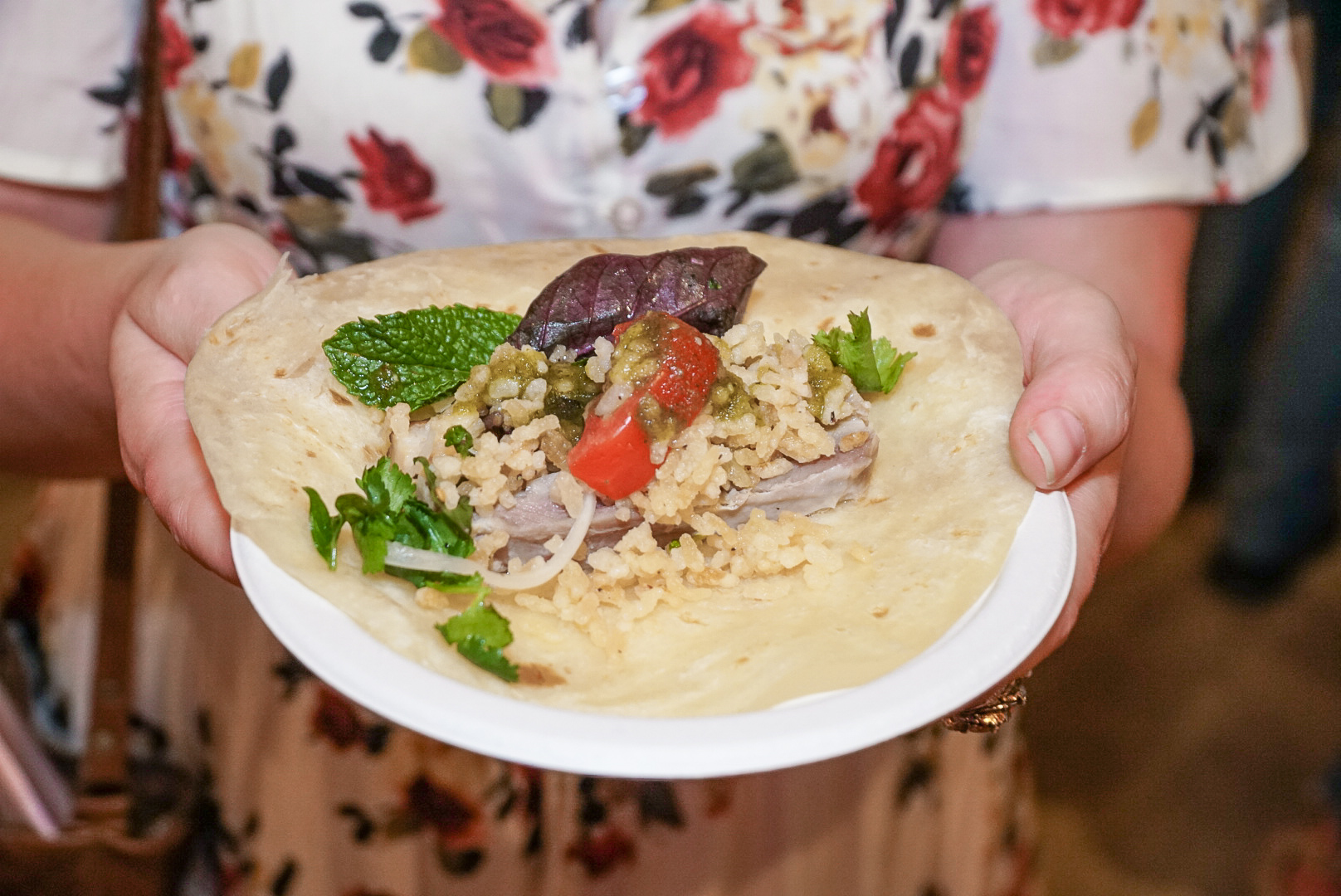 Second Place:
We couldn't get enough of the Thai flavors in the pork belly and crispy rice taco from Chef Chris Shepherd and Chef Nick Wong. These Houston chefs come from Underbelly Hospitality, US Preserv and their taco was tender, full of flavor, and loaded with herbs. The crispy rice added great texture. Initially, we thought the tortilla was a bit too large for the fillings but once we pulled it back it's such a delicate flour shell, that we couldn't get enough of.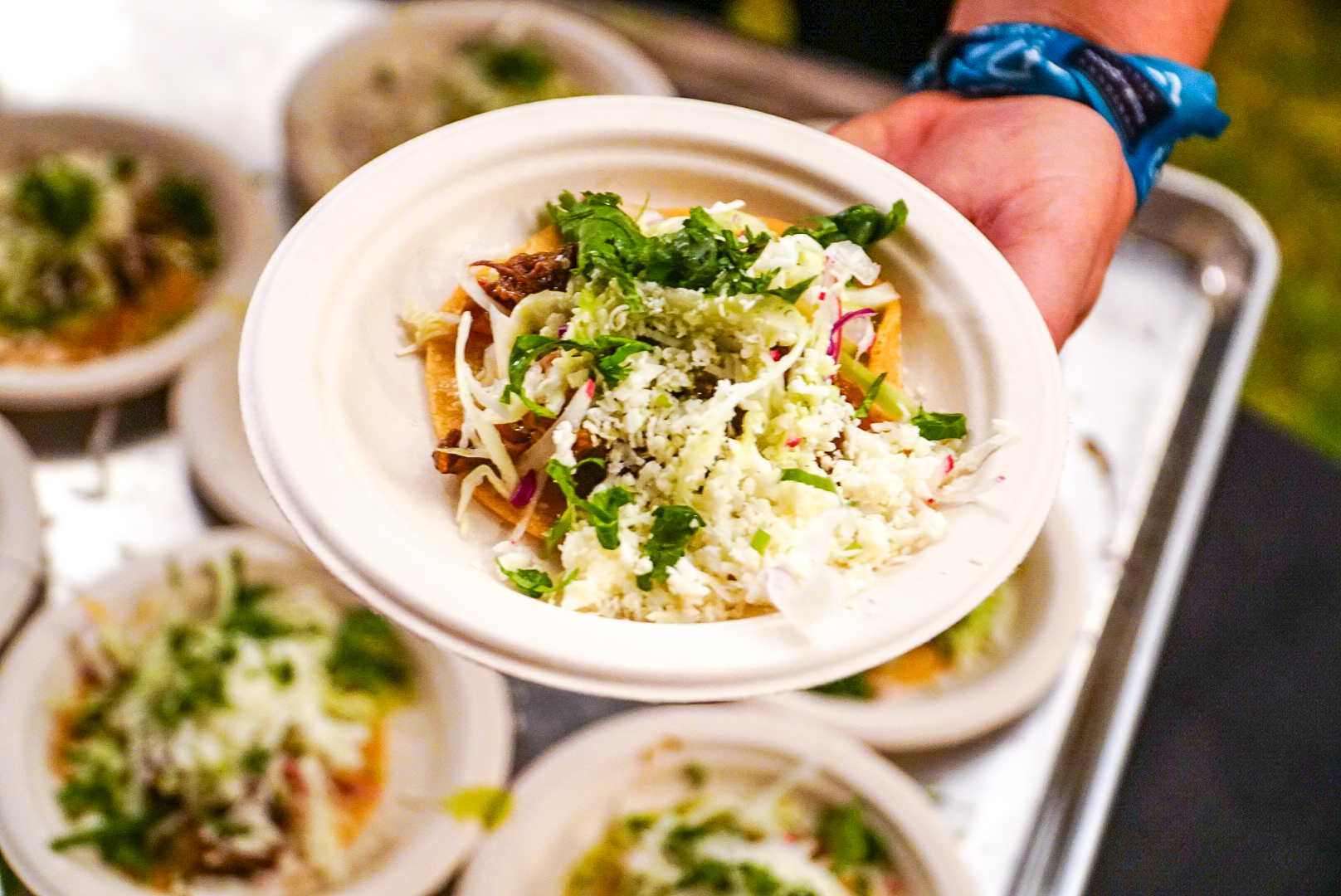 First Place:
Normally a Texan would take offense by having tortillas shipped in from LA, but Chef Antonia Lofaso, from television's Top Chef and her new LA restaurant DAMA, blew our minds with her oxtail taco with whipped cilantro potato. It was loaded with tender meat, sliced cabbage, pickled chili, and cotija cheese. So perfectly balanced.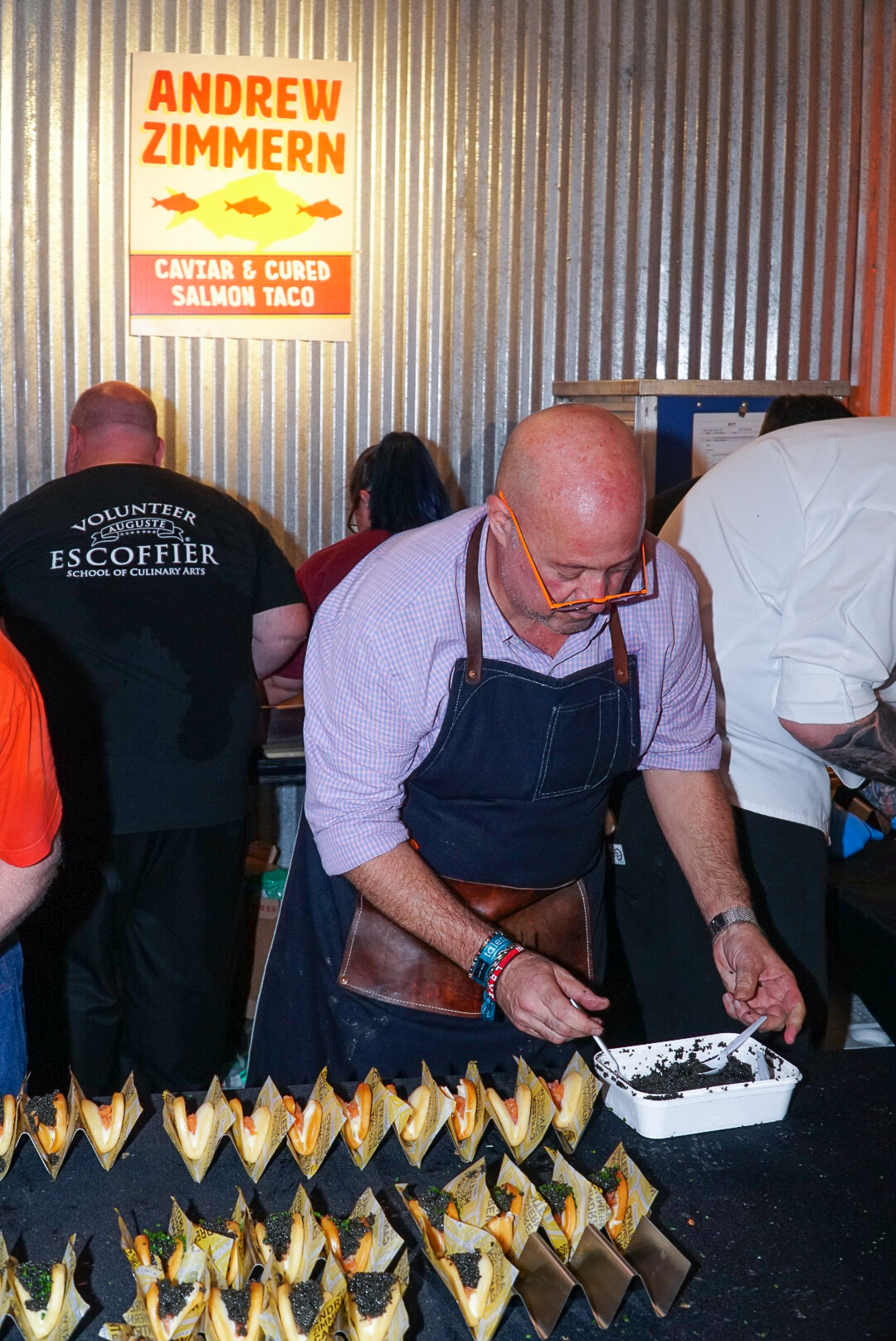 Honorable Mentions:
Karen was a huge fan of Suerte's short rib taco. Chef Fermin Nunez was making tortillas by hand and cooking them on an electric pancake griddle. THAT is dedication to the purity of the tortilla! We also liked Andrew Zimmern's totally unique caviar and smoked salmon taco. With lemon creme fraiche, it reminded us of a billini in taco form. Chef Zimmern won the judge's choice for this year's Rock Your Taco, but as taco-purists, Antonia Lofaso is still the winner in our books.