This post is sponsored by Caulipower but the content and opinions expressed here are my own.
Y'all know we love to cook at home together, but with us moving things out to our new Texas wine country home, we're sick of our own cooking (and obviously too exhausted to cook!) and have been ordering out.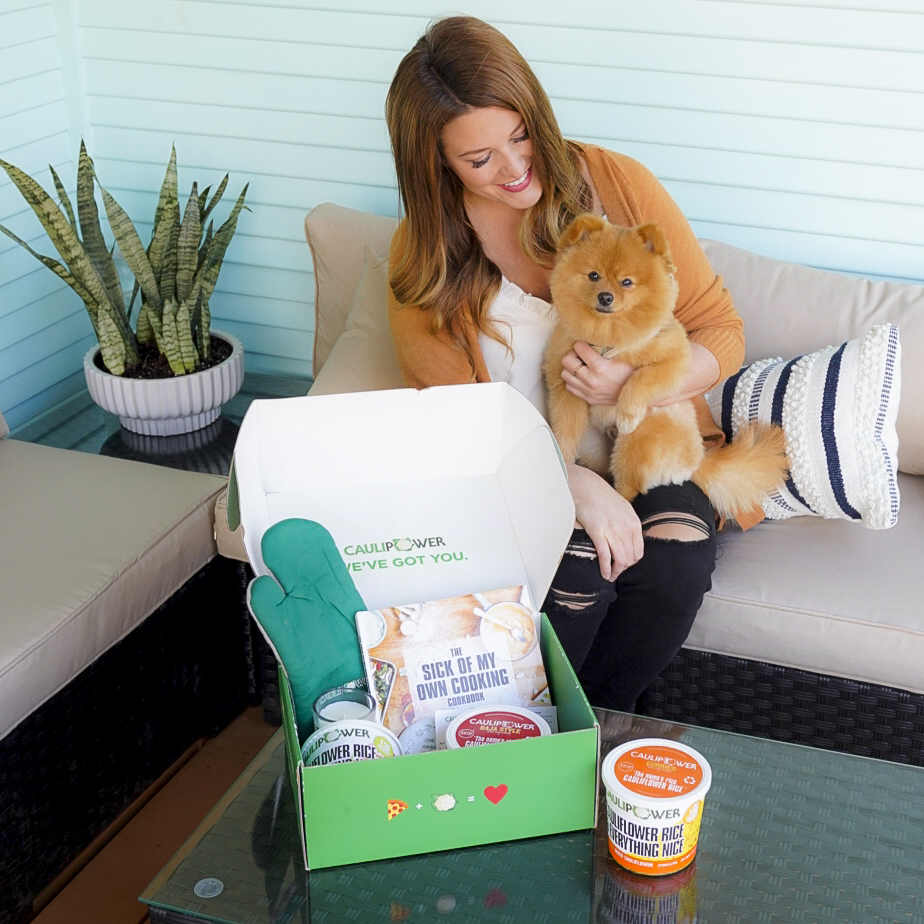 The issue with ordering out though is that fast food can be super unhealthy, so we were super lucky to find out CAULIPOWER is now offering a "Sick of My Own Cooking" box for only $39.95 that is packed with goodies and valued at $140.

In the fully gluten-free box you'll find their exclusive 'Sick of My Own Cooking' Cookbook, three of CAULIPOWER's NEW frozen Riced Cauliflower cups, three (3) FREE CAULIPOWER coupons (yes – FREE!), a custom CAULIPOWER oven mitt and pizza cutter, and a super relaxing candle that we've used to zen out after a long moving day.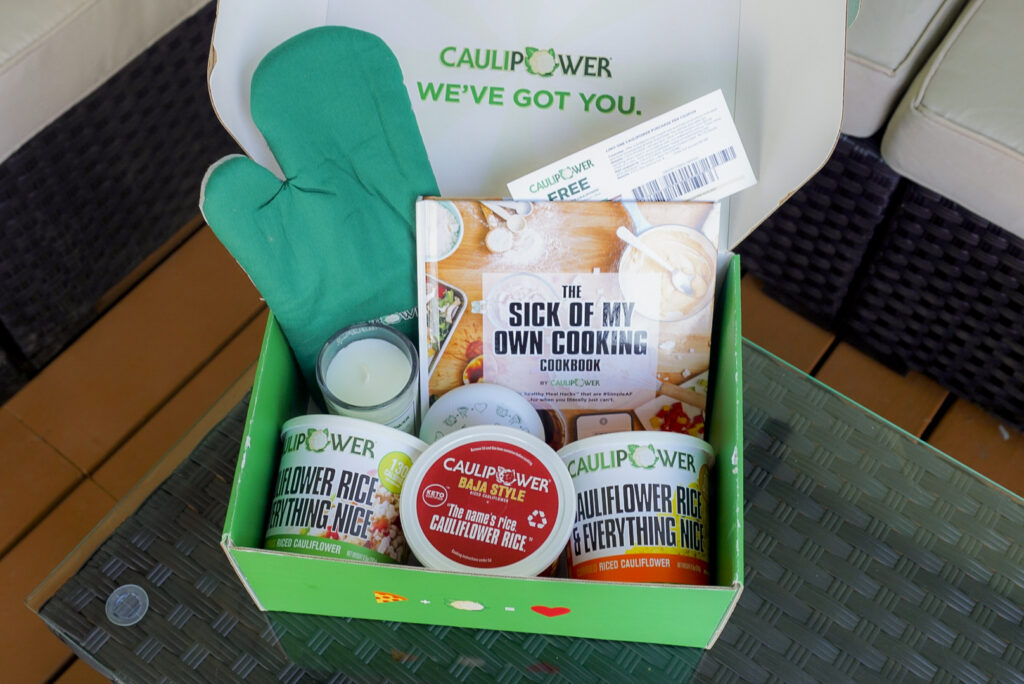 We're big fans of their margherita pizza and chicken tenders which we used the coupons for, and their new frozen Riced Cauliflower cups are easy to use and come in fun flavors like baja style.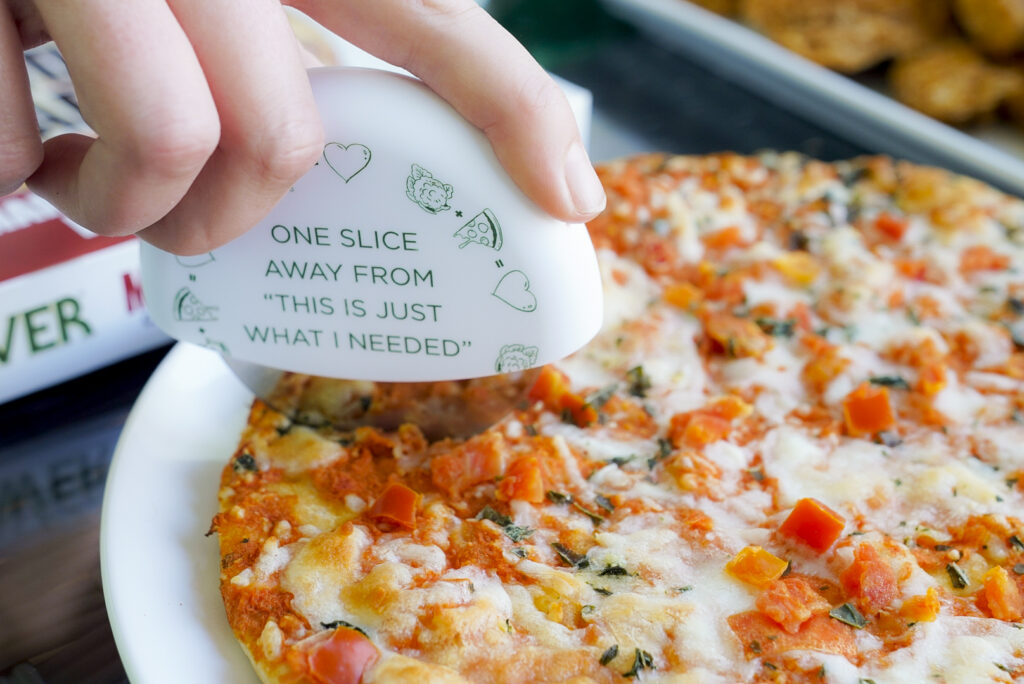 We even introduced both the pizza and chicken tenders to Karen's dad who never eats healthy, and he couldn't tell a difference and devoured everything!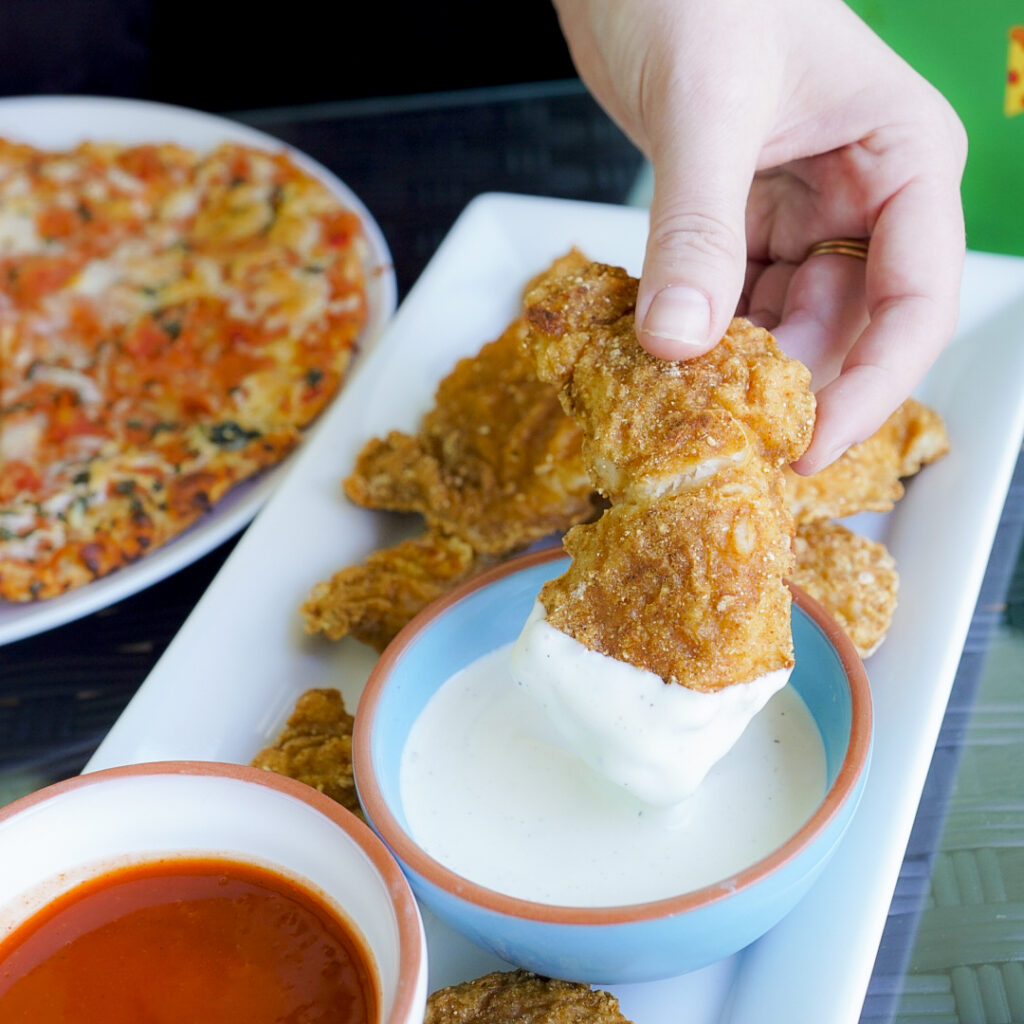 The cookbook has seriously opened our mind when it comes to cooking healthier with cauliflower. Did you know you can make dessert with cauliflower crust?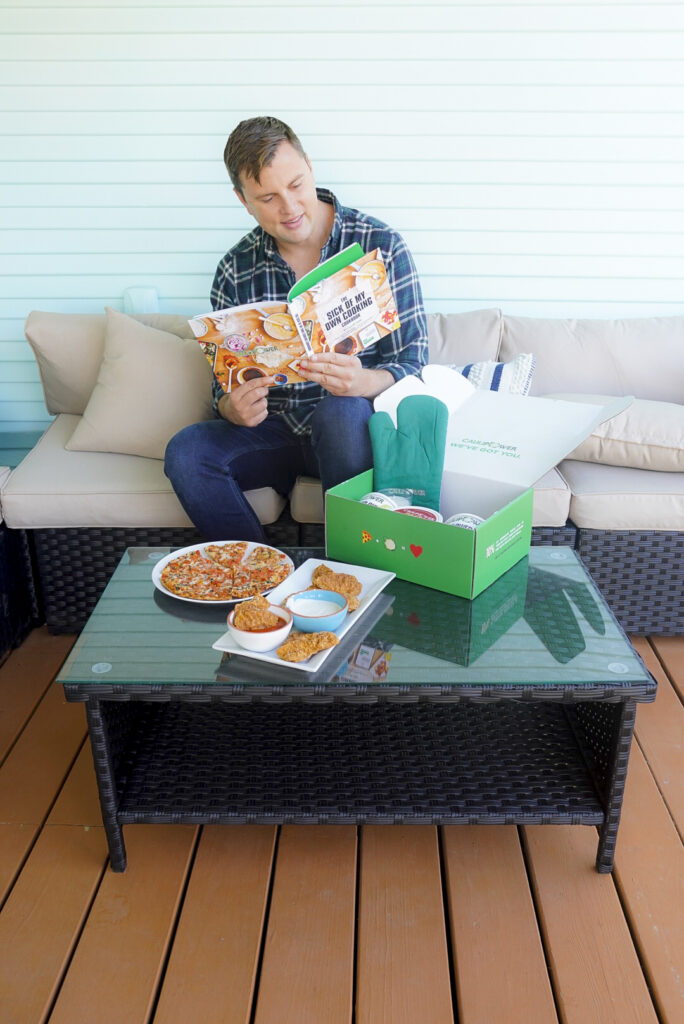 We didn't either, and we cannot wait to make a sweet peach-a heaven dessert pizza with Texas peaches, cream cheese frosting, and honey!
On the savory side you can find recipes from pizza, to tacos, to Indian inspired recipes using CAULIPOWER.

Pick up your 'Sick of My Own Cooking' box using this link, and remember to order fast because these valuable boxes are super limited.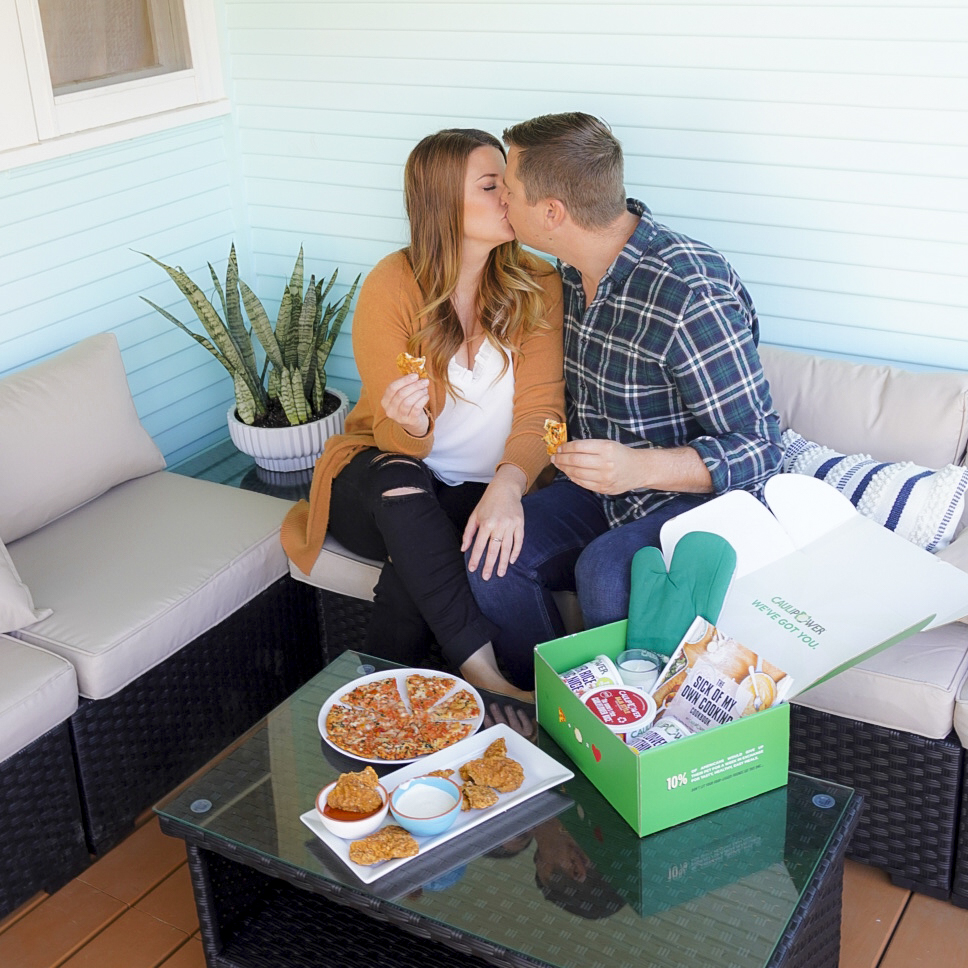 Also, don't forget to follow us on Instagram and Facebook for more recipes and recommendations, we love to see when you make our recipes!
If you'd like to automatically receive our posts in your email, register here.