We're excited to announce two new members to the Couple in the Kitchen family: our adorable new Pomeranian puppy Louie (aka Fluff the Foodie) and our gorgeous new Aspire by Hestan grill.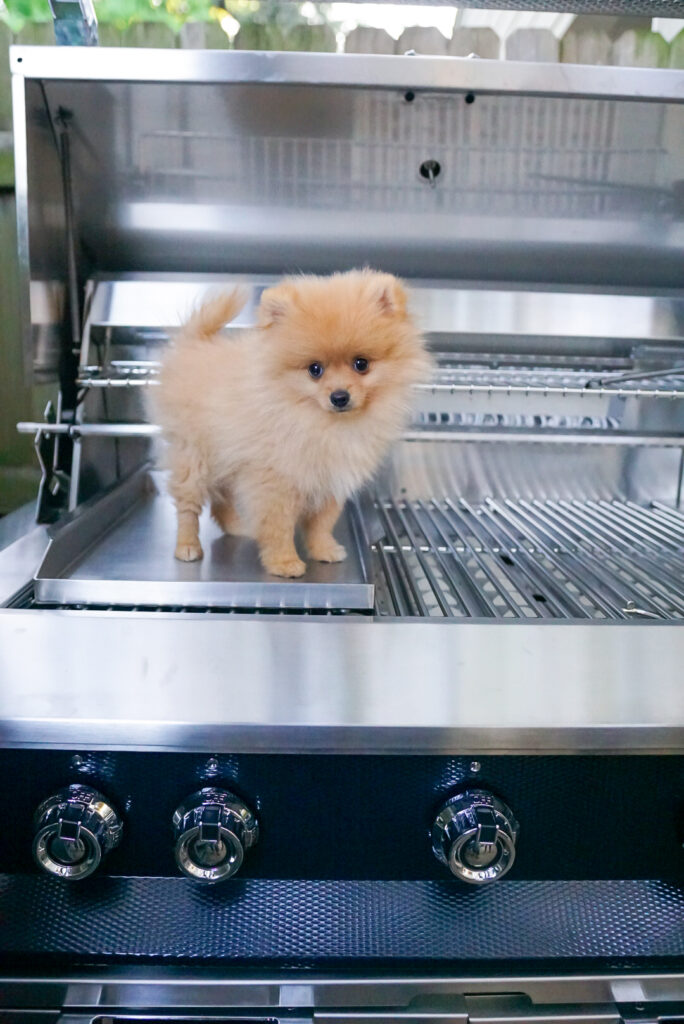 During this extended time quarantining at home we've been cuddling and training the new pup and cooking more than ever.
It was the perfect time to upgrade our patio with a shiny new grill!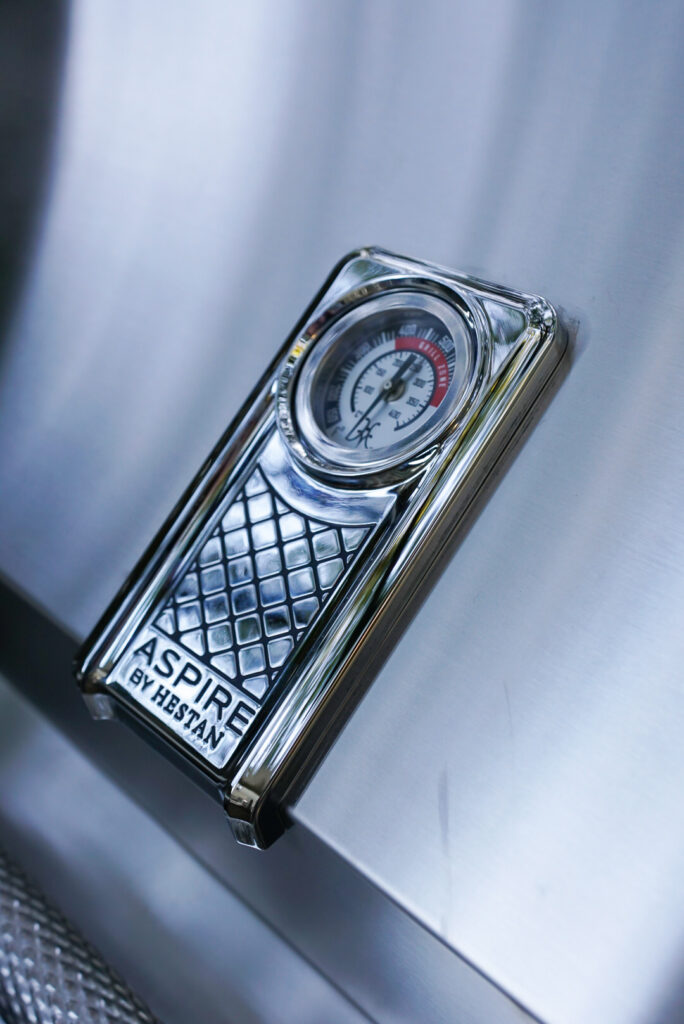 There are a few reasons why we're so pumped about this new grill by Aspire.
First off Aspire's parent company, Hestan Commercial, is used by top chefs all around the country. There's a reason why world-famous Chef Thomas Keller is a spokesperson. Hestan is known to be one of the highest quality producers of gourmet products.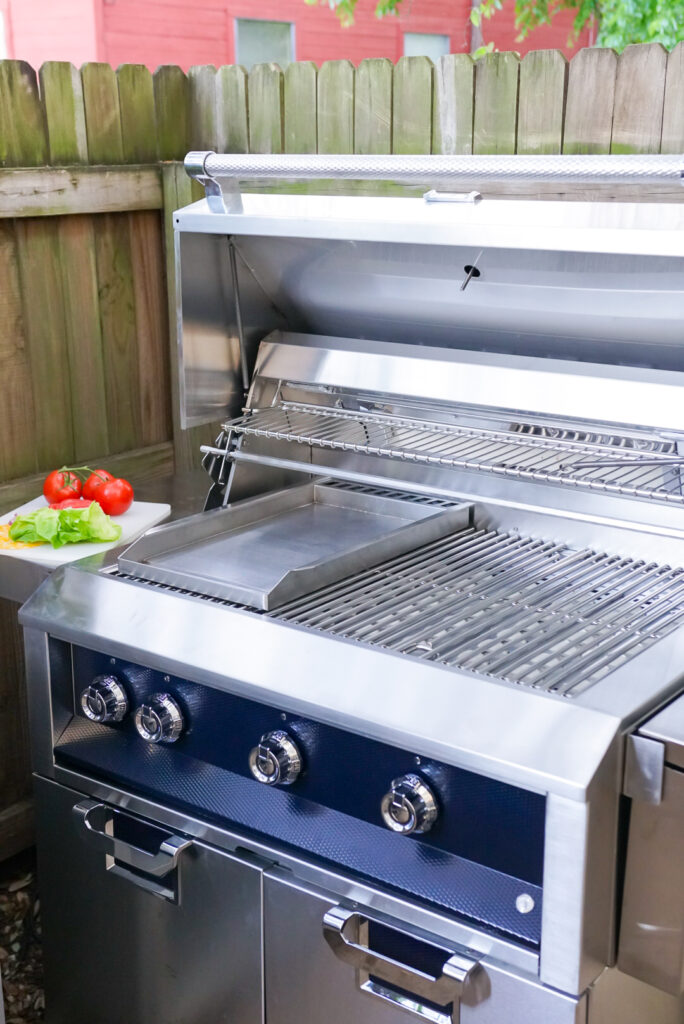 From a feature standpoint, we're psyched that our Aspire by Hestan grill features an infrared sear burner.
We almost always cook our steaks using a sous vide. After the sous vide cooking is complete, we like to quickly sear the surface to add additional texture and char to the meat.
Since technically the sous vide steak is already fully cooked, it's important to hit it with blazing hot heat for just a minute or so, this infrared sear burner does just that.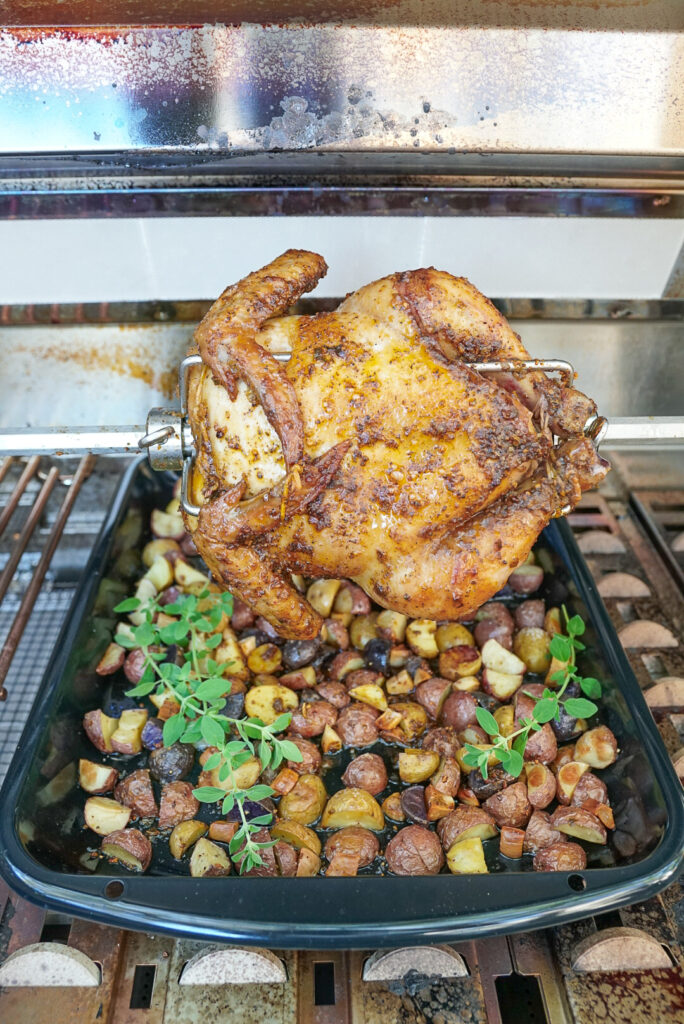 We also love how our Aspire grill features a rotisserie with a dedicated ceramic rotisserie burner that is built into the grill.
It delivers searing heat from 12,000 to 18,000 BTUs and is located above the stainless steel rotisserie to lock in flavor and juices.
Most other grills with a rotisserie just rely on the heat from the main grill grates in the bottom.
The accessory we are most excited about is the flat top stainless steel griddle plate. Simply remove one of the grill grates and place this grill accessory down in its place.
The griddle is perfect for sautéing veggies or making smash burgers!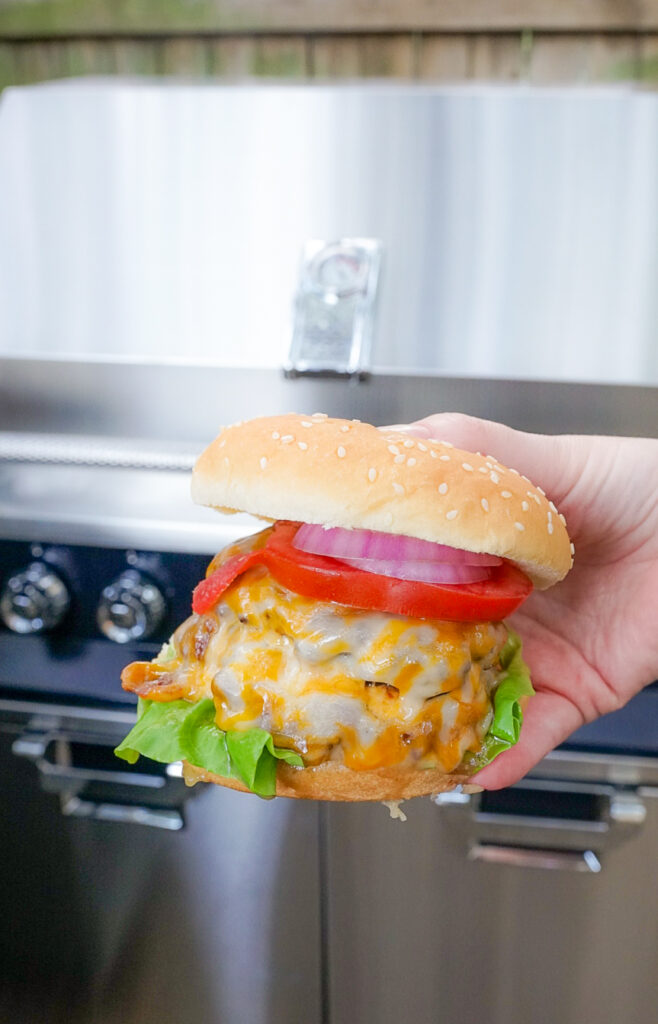 Also, the grill comes in a number of bright colors. While Gavin kabosched the idea of a pink grill, we agreed upon the slick Orion color. It's neutral enough to match our gray and white patio, but bold enough to add in distinctive style.
If you're interested in learning more or upgrading your current grill we highly recommend the Aspire grill line. 
What are you grilling this summer? Let's us know by keeping in touch on social media by tagging us at @coupleinthekitchen!