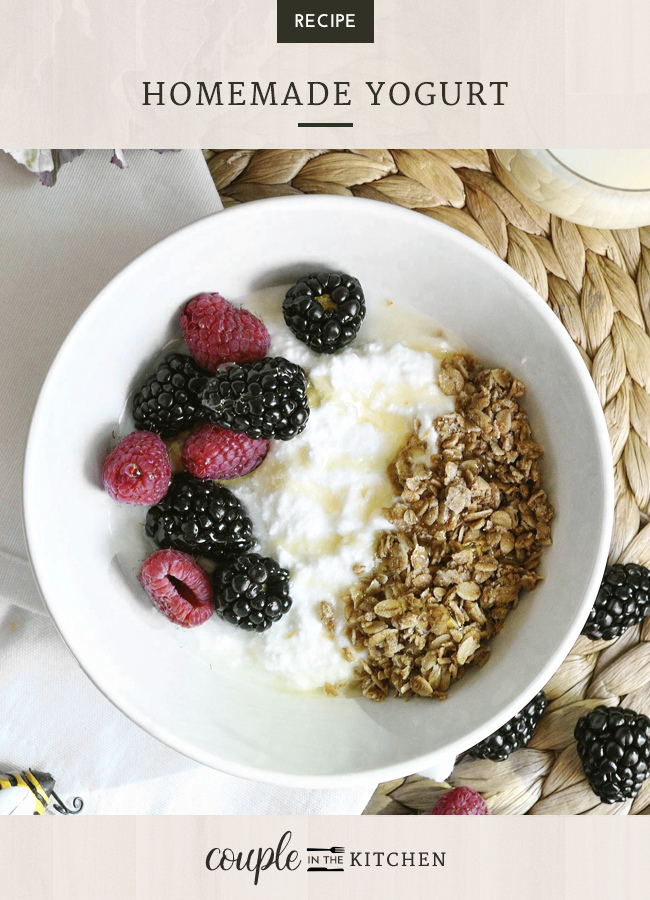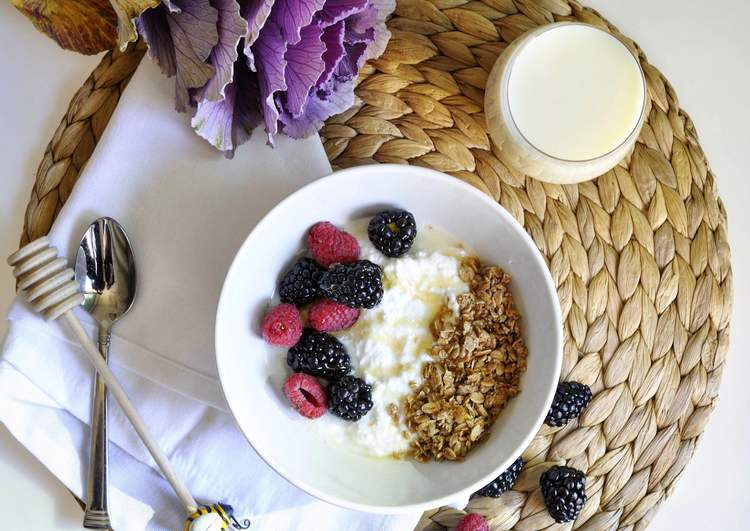 We make yogurt from scratch almost every week. Although you can make it with regular old mason jars, we invested in a no-fail yogurt making machine (we use the Dash Yogurt Maker). You are able to make homemade yogurt with any type of milk, even soy or almond milk!
Our yogurt maker came with a strainer which makes it really easy to choose to make greek yogurt or the regular stuff. Sometimes we forget that we have the yogurt in the strainer and end up with ricotta cheese!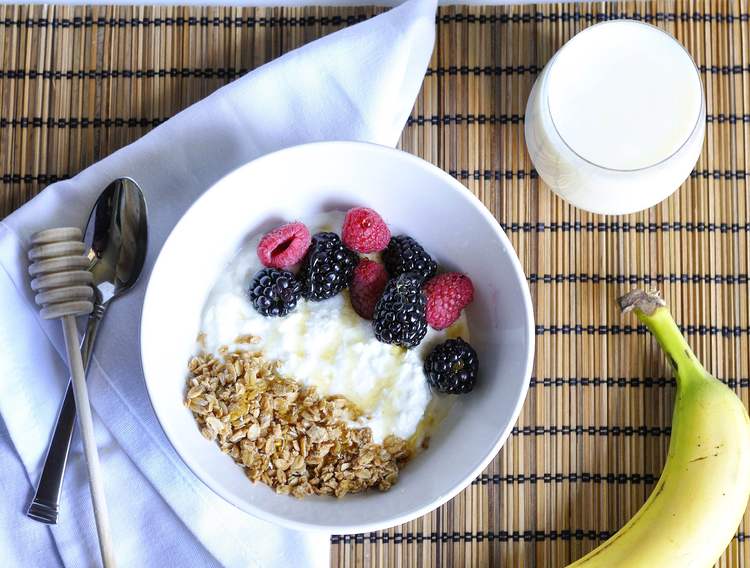 Ingredients:
5 cups milk
1/2 cup yogurt
Toppings of choice (bring on the berries and granola, please!)
Thermometer is also required
Take the starter yogurt out of the refrigerator so it reaches room temperature. Pour milk into a saucepan large enough to hold 5 cups of milk. Bring milk to 180 degrees or just before the milk boils. (Little bubbles will form around the pan, that's when you know that is time to take its temperature.)
When the pan is off the heat, skim the skin off of the milk. Pour the milk into a separate container and let cool to around 100 degrees. Now, start your Dash yogurt maker so it has time to pre-heat. When the milk reaches around 100 degrees wisk in the starter yogurt. Transfer the mixture into your yogurt maker, and turn it on for 8 hours.
If making greek yogurt, transfer the yogurt into the straining container for 30-60 minutes or until it reaches the desired consistency.
Once the yogurt has chilled, top it with fresh fruit, honey, and granola.