6 states, 6 days, 700 miles, countless memories
It has been a goal of ours to road trip through New England for YEARS! Karen is obsessed with tracking all the states she has visited, and the Northeast seemed like a giant black hole in her progress. Somehow for the past few years, other travel got in the way and our New England plans got delayed. The New England states are Connecticut, Rhode Island, Massachusetts, Maine, New Hampshire and Vermont. Both of us have only visited Massachusetts prior to this road trip. We did quite a bit of planning in order to find the perfect route through the New England states, including the best places to visit in New England and the best FOOD! If you already live on the East coast, we hope this journey planner inspires you to take a New England day trip to one of your beautiful neighboring states.
When the American Lamb Association invited us to Portland, Maine for an event, we knew it was the perfect opportunity for us to plan the ultimate New England road trip! Due to timing, we started south, drove up the coast to make it to Maine, and then ventured West across New Hampshire to Vermont. Our route can be done in either direction. With it being Autumn, it actually might have made more sense to start in Vermont and road trip south to take better advantage of the changing foliage.
Connecticut
We started in Connecticut. Our rationalizations were twofold: Karen needed to check this state off of her list, and Hartford was a larger airport than Rhode Island which made travel cheaper and provided more flexible flight options. We're sure Connecticut has a lot of offer as a state, but we literally just flew in and headed Southeast for the two-hour drive to Rhode Island.
Rhode Island
After the easy drive from the Hartford airport, we arrived in Westerly, Rhode Island. This is a quiet town with beautiful Nantucket-style homes, gorgeous coastal views, and a relaxing aura. During our stay, we spent time at both the Ocean House and Weekapaug Inn, which are historically charming resorts and only 15 minutes apart. These are partner resorts, meaning you can use the amenities of both properties, which is perfect as each property has a different personality. The Weekapaug Inn is a bit less formal and very cozy with lots of fireplaces. They offer birdwatching, adorable rental bikes, and walking trails. The Ocean House is much more grandiose with fine art adorning the walls and very extravagant suites. They also offer many complimentary activities including cooking demonstrations, a croquet field, and even a putting green in the front of the breathtaking property.
Both properties were elegant with accommodations that range from cozy rooms with claw foot bathtubs to expansive suites with massive verandas, outdoor kitchens, jacuzzi hot tubs, and gourmet kitchens where private chefs can create custom meals for your group. Both resorts also offer free luxury car rentals. Take a Mercedes out from the Ocean House or if you are more of a beemer fan, a BMW for a ride at the Weekapaug Inn.
We met with the food forger who sources all the resort ingredients from farms, forges nearby forests, and hosts guests for private and public cooking culinary demonstrations. Talk about a cool job! He provided us some gourmet cheddar to sample and discussed how the resort's chefs took sourcing locally and seasonally so seriously. We really wished we had time to join his free Master Sauce class that afternoon!
We dined at the Ocean House for lunch and enjoyed the creamiest New England Clam Chowder. We also noshed on two lobster rolls: hot and cold. Gavin preferred the Connecticut hot lobster roll and Karen liked the cold New England-style lobster roll. Either way, they were the tastiest lobster rolls we've ever had!
Dinner at the Weekapaug was a full tour of the menu with wine pairings. Dinner started with their Fall Fashioned while seated in the lounge next to the fireplace: poached local cranberries muddled with whiskey. Highlights of the meal include the best oyster we've tasted (it can't hurt that it was seriously local – from about 15 miles down the road) with a watermelon radish foam. The lamb ravioli was the perfect balance of comfort food without being too heavy. A new menu addition, the scallops over butternut squash risotto was a perfect plate to celebrate autumn.
Westerly, Rhode Island was the perfect place to unplug, relax, and let time slow down. From Rhode Island we ventured towards Cape Cod.
Massachusetts
Next, we headed to Cape Cod. The Cape is technically the entire 65-mile "arm" stretching out from Massachusetts with a number of towns along the way. We decided to stay at the very end of the cape, which was about a three-hour drive. If you choose to stay more inland, you would likely shave 30 minutes or more off of your drive time.
Provincetown is the last town at the tip of Cape Cod. This LGBT-friendly town is warm and social. Historic buildings (some of the oldest in America) are just steps away from the beach where you can experience whale watching or dune buggy tours. Head down Commercial street for cute shops, art galleries, and eateries. We found ourselves stopping into old-time candy shops for saltwater taffy, the new-age Fudge Factory for homemade peanut butter cups (they were pretty dang good!), and their Portuguese Bakery for egg tarts (which were a bit disappointing, but the Portuguese cinnamon bread was delish).
We popped into Strangers and Saints for a craft cocktail and upscale gastropub eats. The decor carried a hip vibe, which was a fun contrast to the vintage feel of the rest of the street. Nosh on their clam dip for a traditional New England treat – note, it can feed a crowd! Additionally, they served up Mediterranean fare like curry octopus and reinvented comfort food like deviled duck eggs.
We stayed at the Crowne Pointe Inn. This inn is recognized by the Historic Hotels of America and is super cozy. The driveways are comprised of tons of pieces of seashells instead of gravel, adding to the charm of the inn. The lobby and most rooms feature a warm fireplace which was perfect for when the night breeze came into Cape Cod. 
Photo: Crowne Pointe Inn
Dinner at The Pointe at the Crowne Pointe Inn featured fish and seafood that was pulled right from the bay down the street – talk about fresh!! We loved the lobster gnocchi with an irresistible lobster butter sauce. The halibut came on top of perfectly cooked risotto with a pea puree. The most impressive part of dinner, however, was the massive two-pound whole lobster! 
Maine
Traveling from Cape Cod to Portland, Maine was one of the more entertaining driving segments of the whole New England road trip. A few pit stops along the way gave us time to stretch our legs and experience additional aspects of New England history. About an hour from the Cape was Plymouth, MA, home of Plymouth Rock. While the stop was relatively quick (after all, it literally is just a rock, and much smaller than you'd expect) it was a fun part of American history to experience. If you have time, join a tour or visit the neighboring museums. We only hung out for about 10-15 minutes and then continued north.
In no time we were passing Boston. If we had more time we would have totally stopped in Boston for a day or two. Since we had to be in Portland by that evening, we targeted Salem, MA, for our next stop. Salem is only an hour drive north from the pit stop at Plymouth Rock. It just so happened that we were visiting a town known for their famous witch trials on Friday the 13th AND during the month of Halloween! CREEPY! While nothing paranormal happened to us, the town was bustling with lots of people, a street market, and lines outside of haunted houses, torture museums, and fortune tellers. We spent some time wandering through the Salem Witch Trials Memorial. You'll see an old graveyard as well as Memorial stones for all 20 people who were executed during the months of the Salem Witch Trials.
About one block down from the memorial, we walked to the Notch Brewery for an Oktoberfest beer and a pretzel. It was a really cool spot right on the water. It would have been fun to have stayed the night on such a spooky day, in this spooky town, but we needed to head northbound for another hour and a half drive to Portland, Maine.
Portland, Maine is an adorable town with unique, old architecture and a pretty darn fantastic food scene. Our first dinner was at The Honey Paw and was part of our event with the American Lamb Association. We noshed on craft cocktails and ate Asian-Fusion dishes with an emphasis on lamb. It was spectacular! A few notable dishes were the lamb dumplings, lamb Khao Soi soup (we haven't had Khao Soi since our journey to Chiang Mai!), and the lamb Moo Shu. 
Prior to starting our farm adventure, we woke up early to head to The Holy Donut. This spot is voted as one of the top 10 donuts in all of the US. What makes them unique is that they make their donuts with MASHED POTATOES! We're not sure how they do it, but their donuts are magical. Top picks are the apple, chai and sweet potato donuts.
After stuffing ourselves full of sugar, we hopped on a bus with 20 other food bloggers and journalists from across the country. We took a scenic tour of Maine and pulled up to the North Star Sheep Farm. The farm was picturesque with bright pastures and glowing trees that were changing colors with the season.
We started the morning with a lamb-inspired baaarunch where we noshed on sweet potato lamb hash, lamb sausages, sheep's milk yogurt parfaits, and even lamb bacon! After stuffing ourselves, we visited with sheep, donkeys, rabbits, and horses as we explored the farm.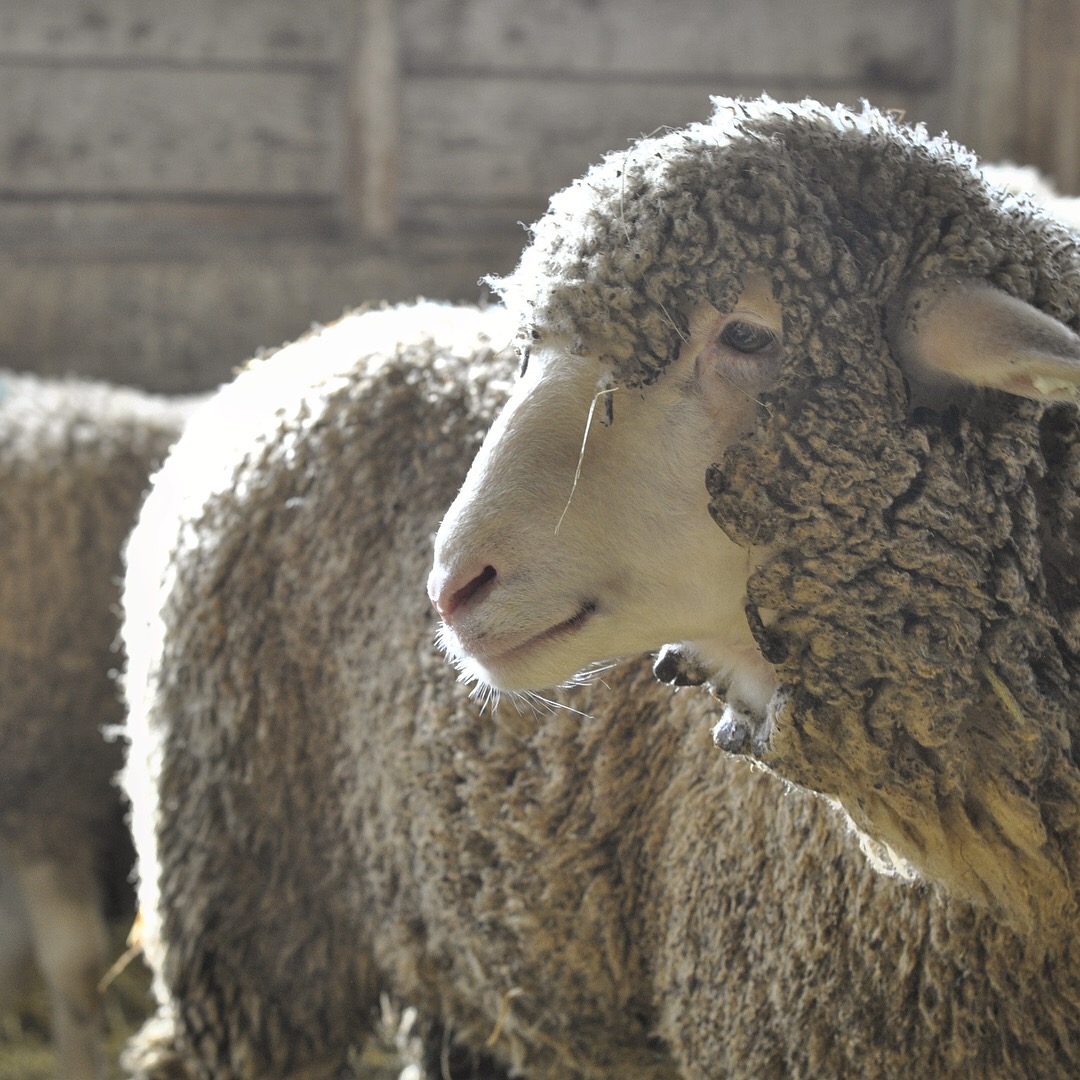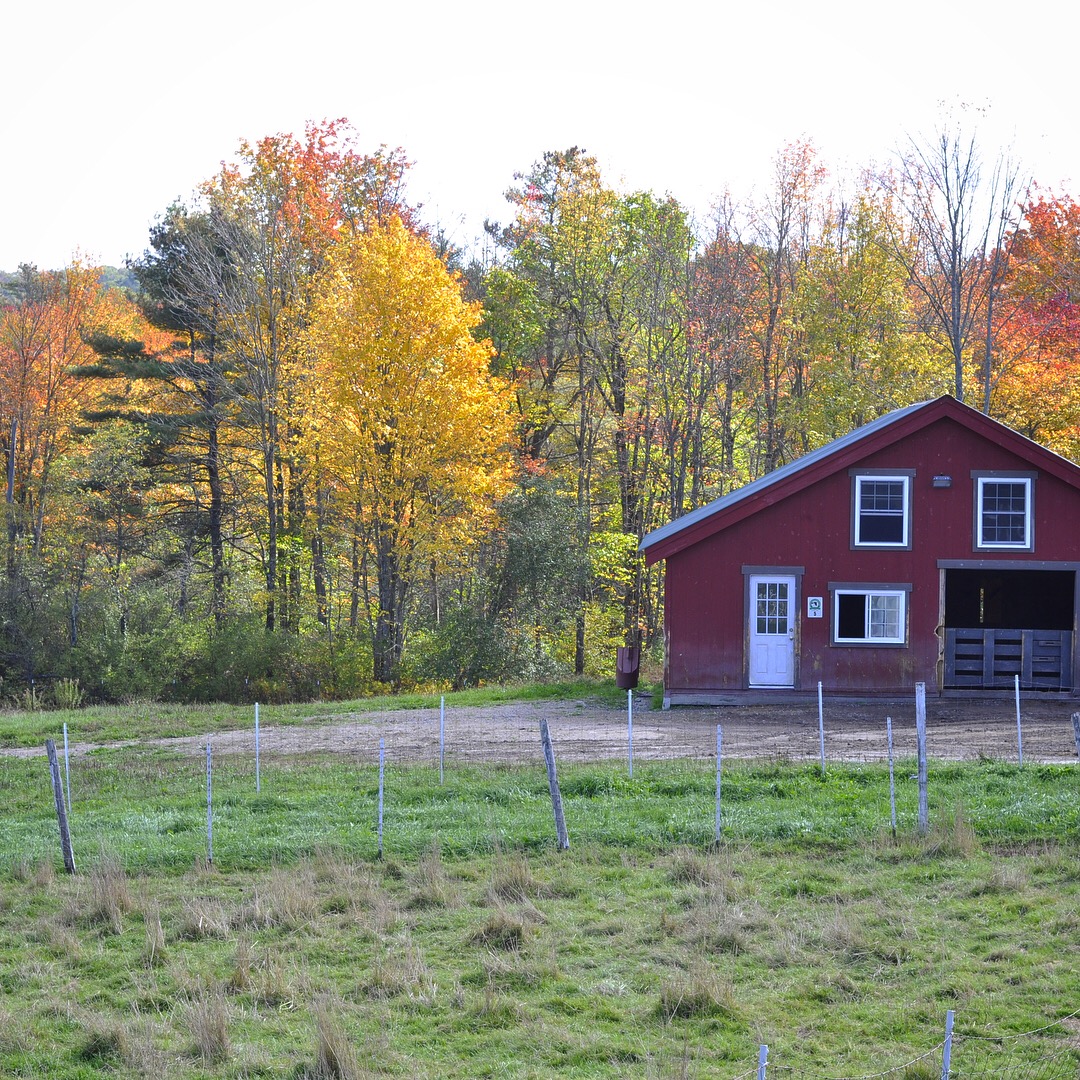 Later we were previewed to a full lamb butchery demonstration. Up until this event, our experience with lamb was typically centered around the traditional cuts. Being able to experience the different tastes, based on the cut, was so interesting. They all tasted different! The demonstration really opened our eyes to using new cuts of lamb to cook more adventurous dishes. We were inspired to braise lamb shank and cook it into a ragu as well as make lamb stock for hearty fall stews. We clinked our glasses filled with custom-made cocktails as we savored even more lamb dishes to wrap up our time on the farm.
Later that night we enjoyed small bites and cocktails with the lamb crew at The Press Hotel. The hotel was the perfect location for the blogger event as the entire hotel was themed around journalists. The wallpaper and carpet artistically displayed letters and typography and antique typewriters adorned the walls of the lobby. The rooms were modern and featured a gorgeous shower with floor to ceiling marble tiles.
Even though we technically ate at the hotel, we HAD to visit Eventide Oyster Co for some Maine seafood. This spot came highly recommended from a number of our foodie friends on Instagram. We got a dozen of some of the most delicious oysters in the US, the lobster stew, and the world-famous brown butter lobster roll. Although the lobster roll was relatively small, it seemed to just melt in your mouth. The bread was incredibly soft compared to crusty rolls you find elsewhere, which made this lobster roll extra unique.
The next morning, we went back to The Holy Donut to get our fix and then we hit the road towards New Hampshire and Vermont, the final leg of our New England journey.
New Hampshire
When driving from Maine to Vermont, there were a number of routes to take. Upon looking at the map, we thought that driving into the mountains logically seemed like a prettier drive. We chose right! The first half of the four-hour drive to Stowe, VT was pretty but didn't have many pit stops. About halfway through, we were in the midst of the White Mountains and were overwhelmed by the Autumn colors. The mountains were orange, almost as if they were afire! We stopped at Crawford Notch State Park on Mount Washington as it had a nice roadside pull off. Gavin played around getting some gorgeous photography. Additionally, not even a mile down the road were a number of roadside waterfalls to see and snap photos.
While we didn't have time to stay overnight in New Hampshire, we drove through the adorable town of North Conway. We're sure there is a cute bed & breakfast available for you to rent. We passed the cutest historical train from 1847 chugging down the tracks, as guests looked out the windows at the fabulous fall foliage. You can book your ride through the Conway Scenic Railroad. Another lodging option in New Hampshire is the massive Mount Washington Resort that we passed on our route.
Vermont
Vermont is the place to go for cozy romance and artisan foods. After driving through the breathtaking White Mountains in New Hampshire, our next pit stop was in Cabot, Vermont. This is only a slight detour from our route and brought us to The Cabot Cheese Factory. We tasted every type of cheese they produced and left with some goodies. Most notably was their Everything Bagel Cheddar, we're obsessed! Overall, it took maybe took 10 minutes, but if you are interested in a factory tour you could absolutely spend more time there. Note, we found a lot of Cabot cheese being sold in Waterbury, so you can still get their cheddar in gift shops around town if you choose to skip this stop. 
Next up, we stopped at Bragg Farm Sugarhouse. This small sugar farm and gift shop was a peaceful spot to see the old-time equipment used to make and bottle maple syrup. We also tasted their four syrup varieties, picked a favorite (the Amber) and bought a bunch to bring home.
After getting back on the road we wandered to Waterbury. A lively town very close to our resort destination with a number of things to do: 
–Ben and Jerry's Factory: Be prepared for long lines, then nosh on the famous ice cream overlooking the beautiful Vermont mountains.
–Cold Hollow Cider Mill: Free samples of their apple cider (score!), a peek at the antique equipment, and 75 cent apple cider donuts.
–Smugglers Notch Distillery: For a $3 tasting fee try their award-winning spirits including vodka, gin, whiskey, bourbon, rye, and even a maple rum! 
The city of Stowe was not far away, and that was the location of our lodging, The TopNotch Resort. On the way in, we stopped at Von Trapp Brewery and Bierhall and relaxed while enjoying a flight of their beers and a bratwurst. The Biergarten was large and the grounds had cornhole, picnic tables, and sweeping views.
Finally, we concluded the day's road trip and arrived at the TopNotch. The resort offers indoor and outdoor pools, relaxing outdoor areas with firepits, a casual bar compete with shuffleboard (The Roost), spa, fitness classes, and an upscale dining restaurant (Flannel).
Our theme of Vermont was "Maple Everything" and that held true while dining at Flannel. We started with a Maple Manhattan cocktail that was so tasty, we ordered it all night. Another memorable dish was their fall pasta. Ribbons of homemade pappardelle, with butternut squash and slathered in a maple sage butter. It was the perfect balance of sweet and savory! Another thing we'll miss is their smashed fingerlings. They were the side served with our perfectly cooked filet, but we were RAVING about how buttery and delicious they were.
The next morning, we were so relaxed that we decided to zen out even more at the spa. Due to tight timing, we opted to get a quick breakfast at Flannel once again. We continued our infatuation with maple by ordering their eggs Benedict (complete with a maple chive Benedict sauce), maple sausage, and pancakes with (you guessed it) more maple syrup. 
We don't always make time for the spa when traveling but the TopNotch Resort was so relaxing, we decided this was the perfect place to continue to indulge ourselves. At the spa, we enjoyed services like the maple sugar body scrub, Swedish massage, and a pampering facial. The spa also has a sauna, steam room, and jacuzzi for additional relaxation time, which made our spa time even more valuable.
The resort was so relaxing. We loved cozying up by the fire with a cup of coffee and seeing the beautiful fall foliage from the expansive windows in our room.
We were so sad when it was time for the 45-minute drive into Burlington for our flight home. Burlington has a number of really terrific breweries and cideries. We had every intention of getting to Burlington early enough to hit up a few. In reality, we liked the resort so much, we spent the morning relaxing. We were able to carve out about 40 extra minutes to have a bite and a brew prior to our flight. We chose Zero Gravity Brewery and were not disappointed. Vermont is the perfect romantic getaway to relax and connect with your loved one. 
We found this New England road trip to be incredibly romantic, especially because early to mid-October is the best time for fall foliage in New England. We truly think that this is one of the best road trips in the USA. It is perfect for foodies because of the varying regional specialties across each state, but this is also a great family road trip because the states are so close to each other, which really breaks up the drive. We hope that our road trip planner not only inspires your East coast road trip but potentially a road trip across America!
Be sure to pin this post to save this New England travel itinerary!