Iceland… where do we start?! Many people message us asking us how we can afford to travel so much. Both of us love a great deal and we pride ourselves on finding discounted flights to interesting destinations. Often enough we end up traveling to a location mainly because we found a flight deal that was just too damn good to pass up. That is how we ended up traveling to Iceland… in December… while Karen was still in a wheelchair from her accident in Italy.
One evening, at about 11 pm at night, we spotted a flight for under $200, round trip to Reykjavik on our preferred airline, Delta. Within minutes we were googling, "traveling to Iceland in a wheelchair??", "Is Iceland handicap accessible??", and "what is the average temperature in Iceland in December??". After minimal research, we thought, you only live once, and booked the ticket.
Planning a trip to Iceland in the winter can be a bit overwhelming, especially when traveling post-surgery. There are SO many beautiful things to see all across Iceland, but we were a little wary of driving to remote destinations with Karen being injured in case we got stuck in a blizzard. This is how we decided to concentrate our travel around Reykjavik and the surrounding areas. You better bet that we will be booking a future trip in order to complete a glacier hike, explore an ice cave, and get some epic photographs at the Solheimasandur plane crash site.
Here is a guide on how to spend your time while traveling to Reykjavik, Iceland (note: it could also be called "how to travel to Iceland in a wheelchair")!
Traveling to Iceland
Getting to Iceland was surprisingly fast and easy (we also recently got a membership to Clear, which lets you skip all the airport lines, making travel go much more seamless). From Austin, we had a brief layover in New York and then flew directly to Iceland. We hit a strong jet stream, meaning our flight was less than 5 hours to the land of fire and ice. We highly recommend arranging your hotel transport prior to arriving at the Keflavík airport, as taxicabs are very expensive in Iceland and the Keflavík airport is about 40 minutes from the Reykjavik city center.
What to do in Iceland
Blue Lagoon – This was one of the most memorable experiences we've done together. It is no wonder why National Geographic names The Blue Lagoon is one of the 25 wonders of the world. The Blue Lagoon is about 40 miles from Reykjavik but it is a MUST SEE attraction. There are a number of bus transportation options to get you to and from the lagoon. You'll start by reserving your arrival time (this is REQUIRED). We opted for the 10am-11am entry time as the sun doesn't rise until after 11 am in December. You'll start by showering and changing into your bathing suit. Make sure that after you rinse off, you put plenty of conditioner in your hair prior to going into the lagoon as the silica has been known to dry hair out. Since Karen was in a wheelchair, we are happy to report that the Blue Lagoon is fully handicapped accessible. We were able to use a private handicap changing room to shower and then the blue lagoon provided a special wheelchair that you can wheel down a ramp into the water. This was critical to ensure Karen didn't slip on the wet floor. Once in the water, it was a breeze to enjoy the lagoon. There are swim up bars to enjoy juice or a drink (we enjoyed some champagne) and you are issued a special wristband to track your purchases while you are enjoying the warm waters of the lagoon. They also have an area where you can treat yourself to their luxurious face masks. You can stay in the lagoon as long as you'd like and food and refreshments are available to purchase onsite. It was an experience of a lifetime! https://www.bluelagoon.com/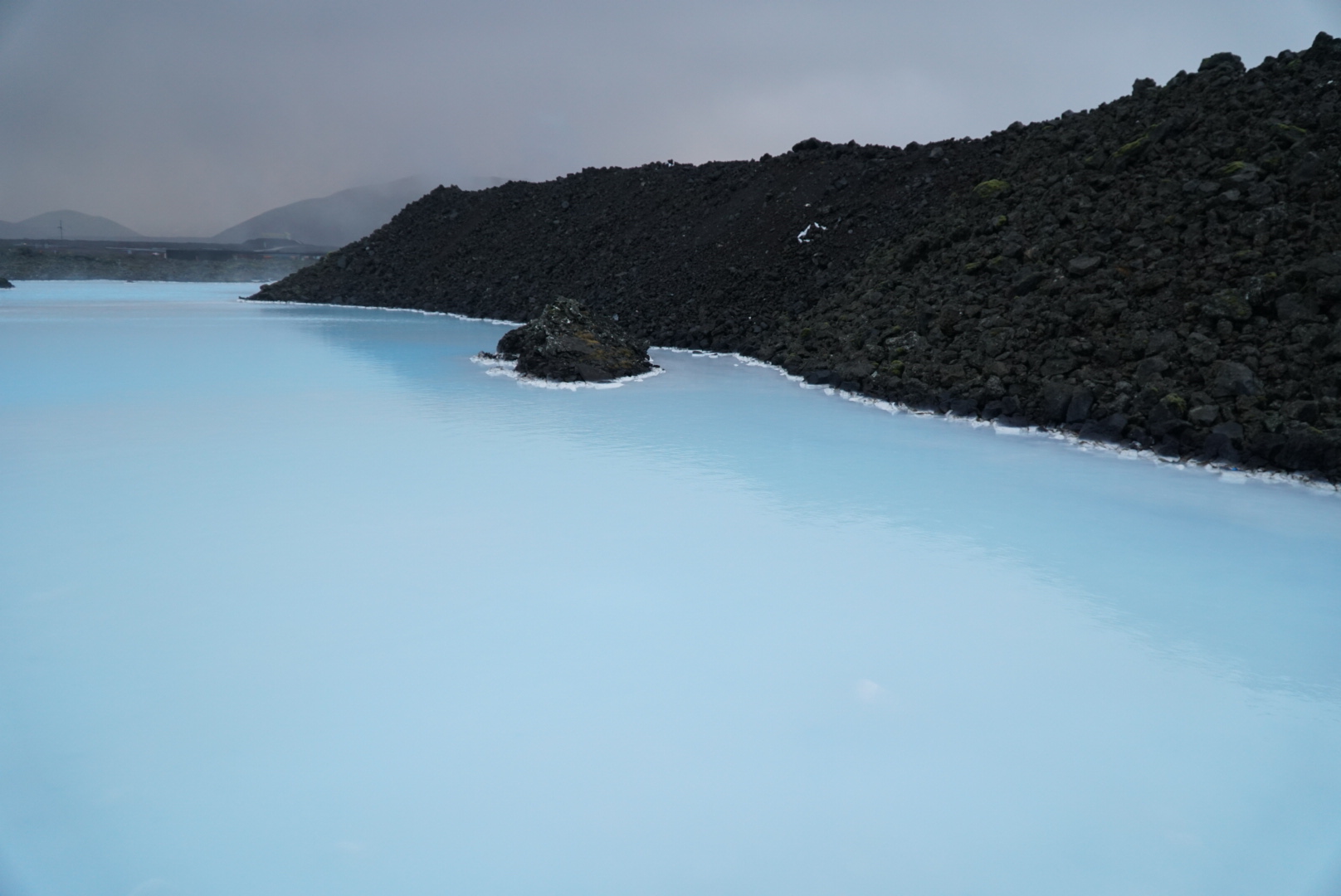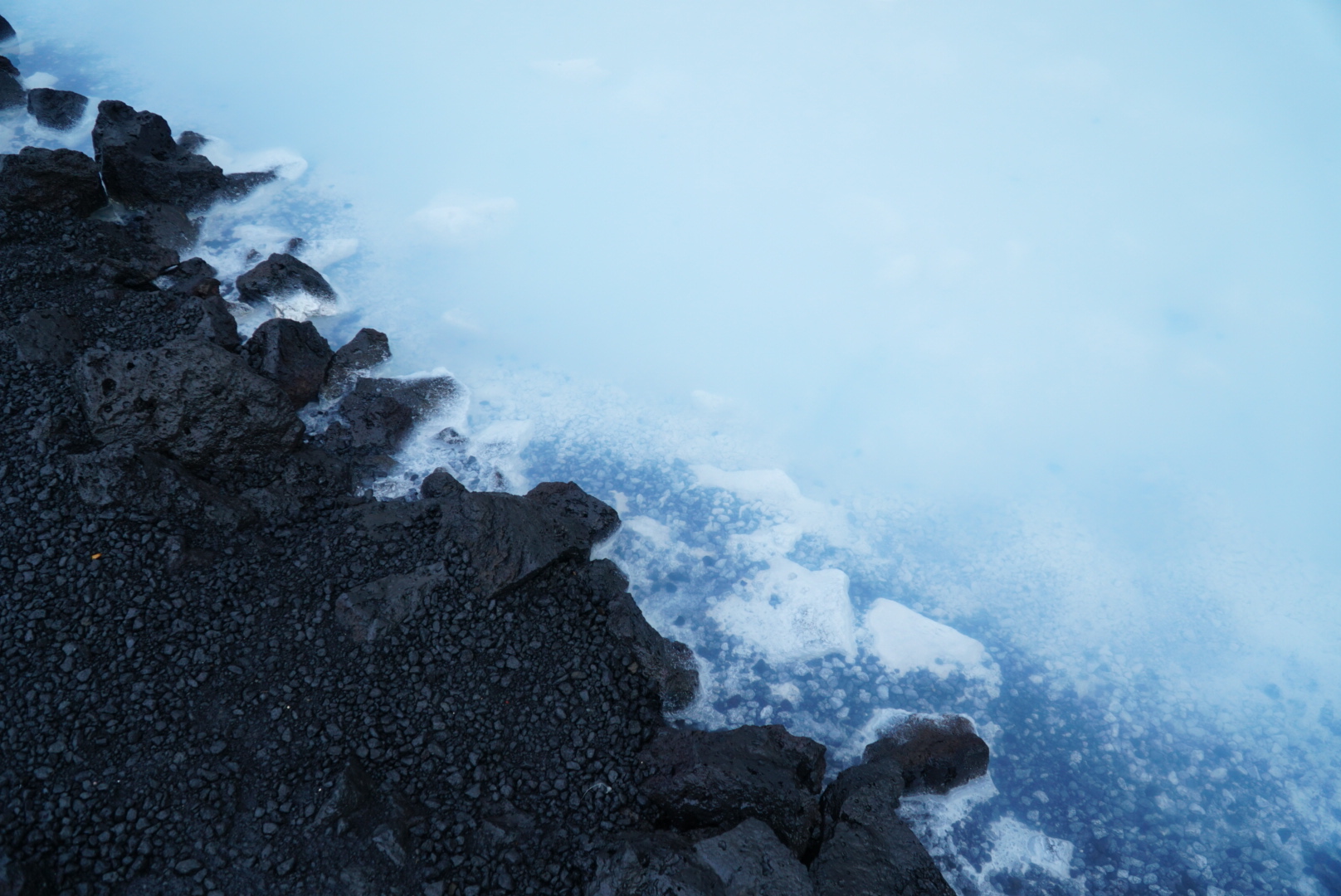 Hallgrímskirkja Church – One of the tallest buildings in Iceland, this church is located on the top of the hill and can be seen all across Reykjavik. Take a stroll to see this unique architecture. Hallgrímstorg 101, 101 Reykjavík, Iceland
Iceland Whale Watching – Iceland also offers you the opportunity to go whale watching. We hopped on a tour with Reykjavik Sailors after lunching at Kopar Restaurant which is right on the docks. The cruise was a fantastic way to get a look at Iceland's snow-topped mountains. Although we did not see any whales while on the tour, we did see some Harbor porpoises just as we were sailing into the sunset at the conclusion of the tour. If you don't see anything on your tour, they are happy to rebook you on another tour. TIP: Book your tour at the start of your trip, that way if there are any cancellations due to rough seas you have available days to join another tour. Hlésgata Vesturbugt E101, 101 Reykjavík, Iceland https://www.reykjaviksailors.is/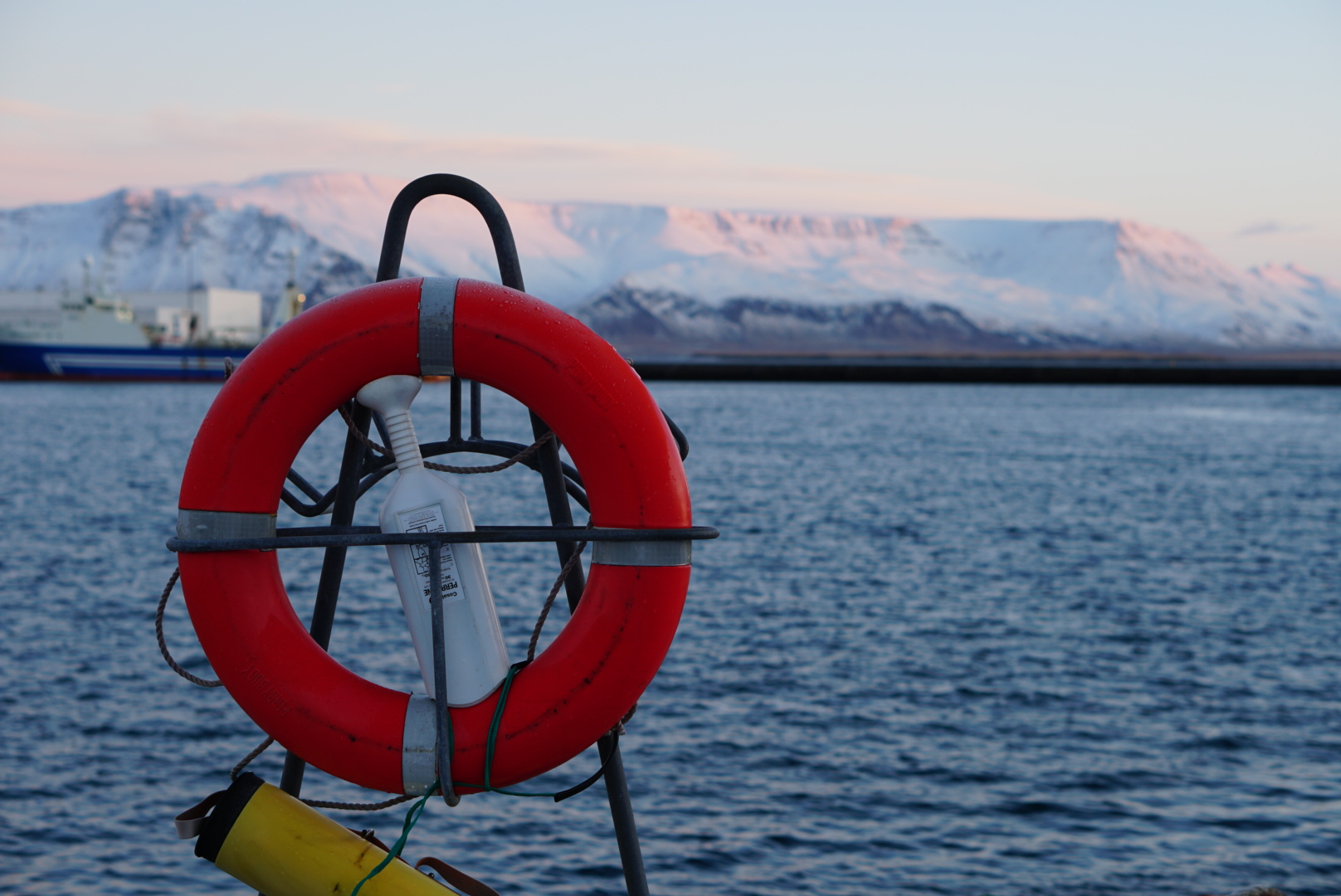 Northern Lights Tour – One of the BEST parts of coming to Iceland in the winter, is the opportunity to hopefully catch the Northern Lights. There are a few options for viewing the Aurora Borealis: Staying somewhere outside of the city lights, taking a bus out of Reykjavik, or hopping on a boat to watch them from the sea. We chose to do a Northern Light Cruise. Since it included a boat ride, it seemed like a 2-for-1 deal! In order to see the Northern Lights, you need clear skies and a solid 4+ rating. You can check this website in order to determine the likelihood of the appearance of the Northern Lights.Note: only use this as a guide. We were supposed to go out for a Northern Light cruise with Reykjavik Sailors. When we saw the rating of 1, against our tour guides recommendation, we asked to reschedule our tour. This was a HUGE mistake. They DID end up seeing the northern lights that night and the day we rescheduled was canceled due to rough seas. Sadly, we did not get to see the Northern lights on this trip. Just like with the whale watching tours, book your tour early in your trip. If you don't see the lights, they will rebook you on another tour, free of charge. Hlésgata Vesturbugt E101, 101 Reykjavík, Iceland https://www.reykjaviksailors.is/
Sun Voyager – This iconic Reykjavik art sculpture can be found right on the shore, near the Harpa Concert Hall, which has some gorgeous architecture as well (be sure to see it at night!). Head over to the Sun Voyager at sunrise to get a simply awe-worthy photo of this piece of art. Sculpture & Shore Walk, 101 Reykjavík, Iceland
Golden Circle Tour –  Were a bit apprehensive on doing anything overly adventurous as Karen was in her wheelchair, but on the last day of our trip, we called Bus Travel Iceland and asked if we would be able to join a tour under our circumstances. They were terrific on understanding our needs and they recommended the Premium Golden Circle tour. We boarded the bus early in the morning and hurried to see as many sights as possible in Iceland's limited daylight. https://bustravel.is/ We explored:
Thingvellir: This landmark is considered the best place on earth to view the North Atlantic divergent ridge. The gap in the ridge is literally growing each and every year!

Geysir: We saw hot springs, the famous dormant geyser, and also the Strokkur geyser which erupts every 3-4 minutes!

Gullfoss: Iceland's unique terrain is come to over 30.000 waterfalls and Gullfoss is one of the most famous tourist attractions.

Kerið: This was our favorite stop, an imploded volcano that is now a crater-lake filled with milky blue-green water when it's not frozen over.

Efstidalur farm: We made our own skyr, tasted the most amazing feta, and left with some ice cream, straight from the dairy farm.

We also stopped to feed some Icelandic horses and visited the spot where the European and North American plates meet. How cool is it to be able to say you were on two continents at once!?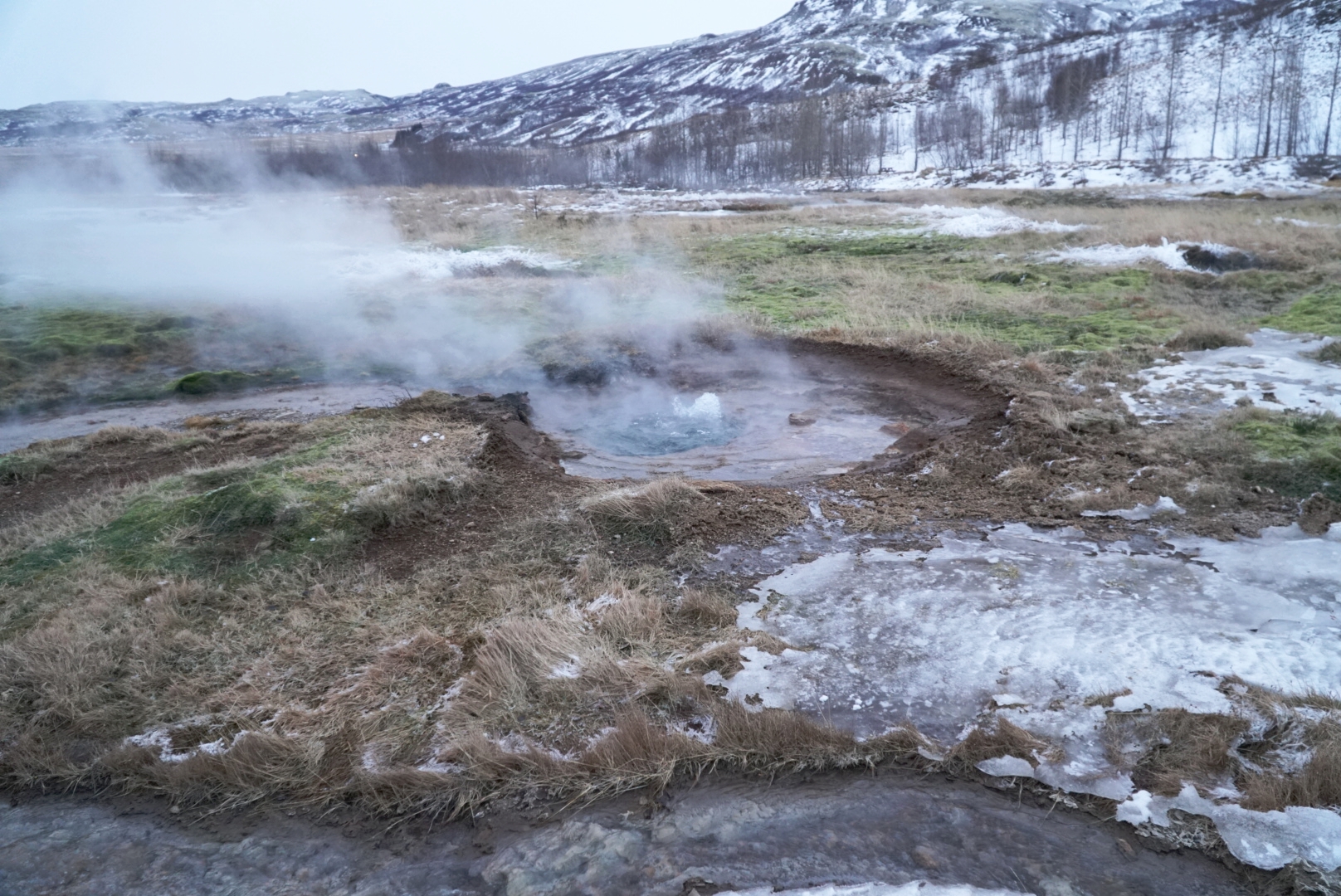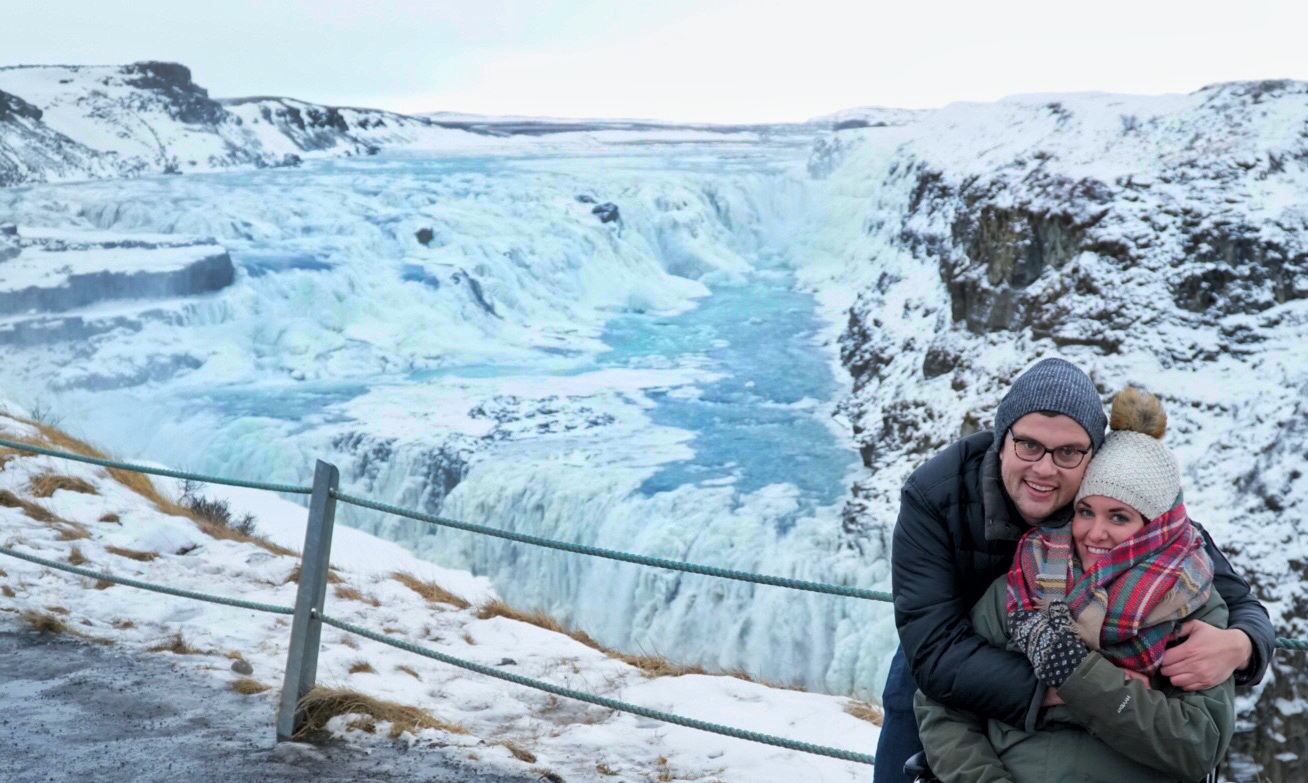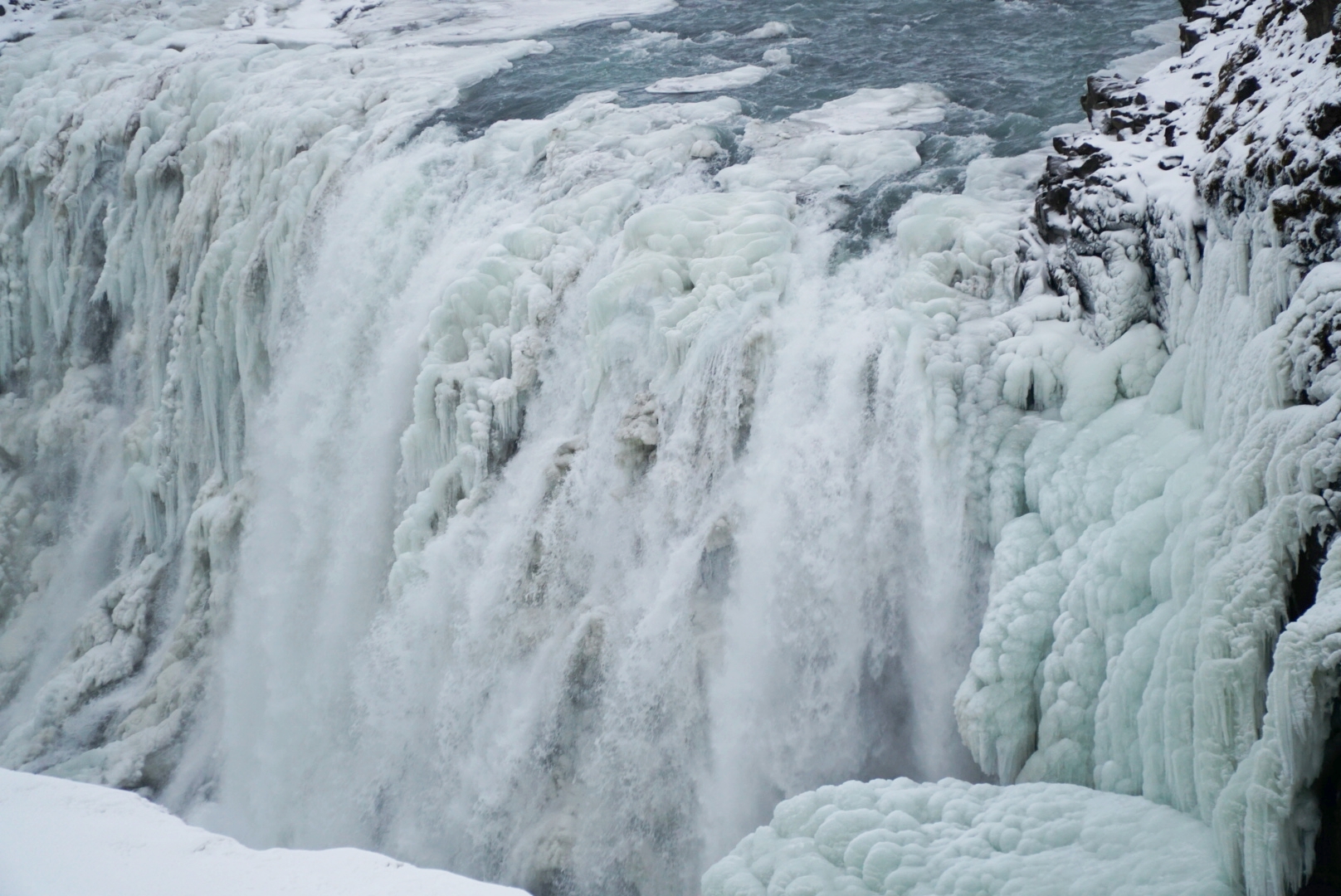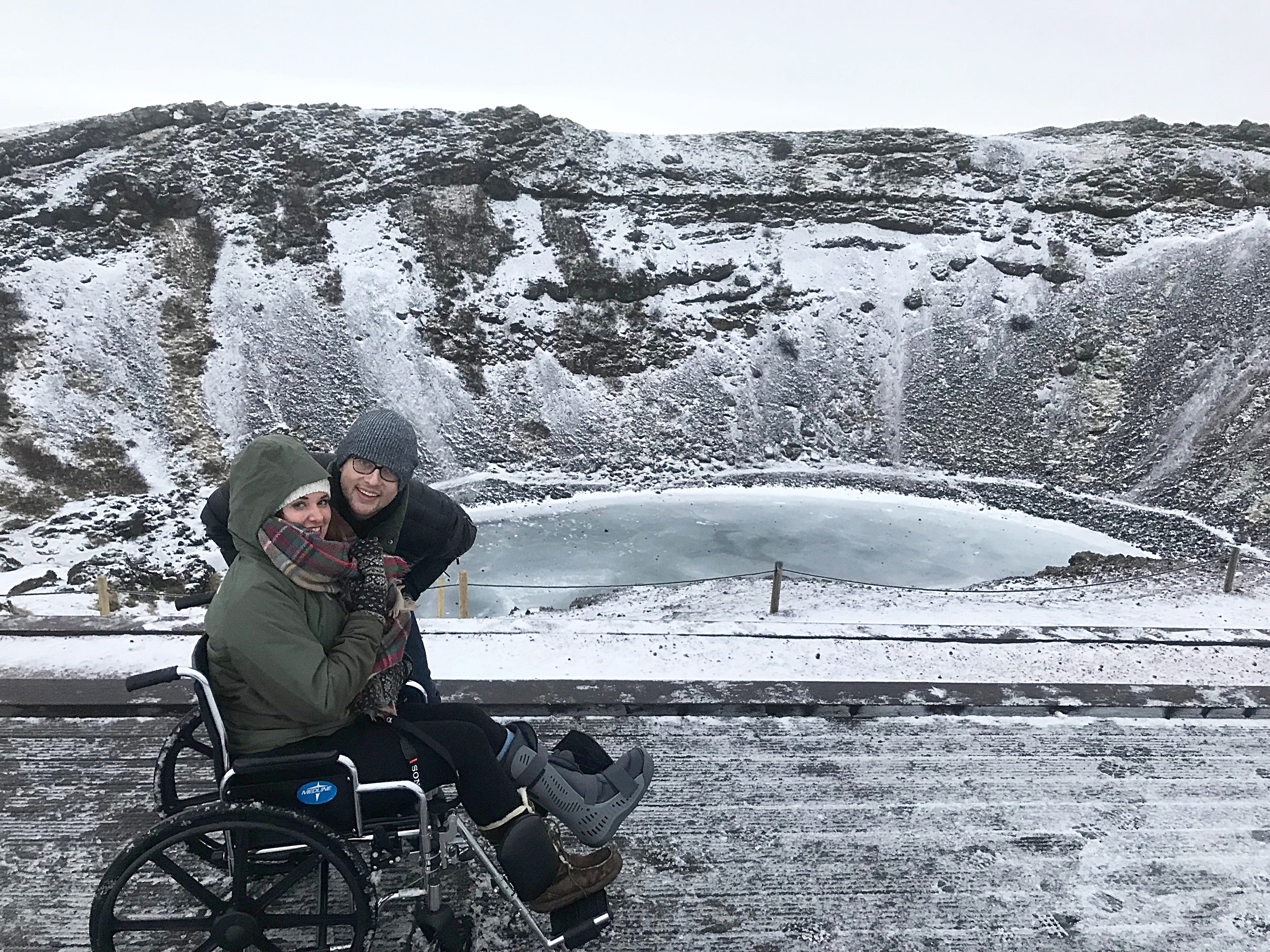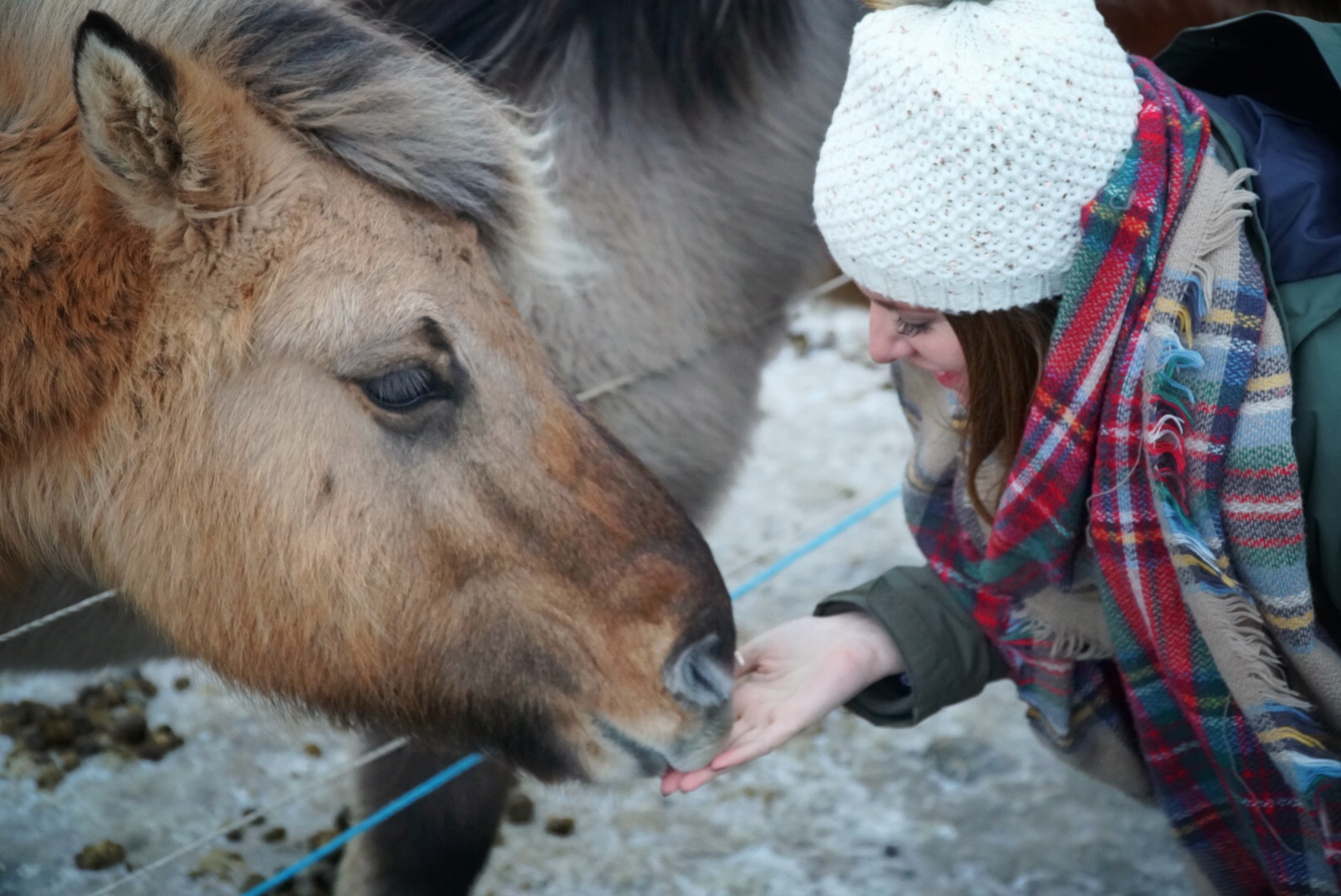 Iceland Phallological Museum – Yep, you read that correctly. Reykjavik has a penis museum and it has the world's largest collection of animal.. Umm… specimens. If you're interested in seeing a preserved whale penis, this is the place for you!  Laugavegur 116, 105 Reykjavík, Iceland http://phallus.is/en/
Saga Museum – This indoor museum was a quick stop while the weather wasn't favorable. We spent about 40 minutes learning about the roots of Iceland and its history. The best part in our opinion was getting to dress up like Vikings for a photoshoot at the end! Grandagarður 2, 101 Reykjavík, Iceland https://www.sagamuseum.is/
Where to stay in Reykjavik
Swan House – We really made a smart choice staying at the Swan House. Since they are rental apartments, our room came with a small kitchenette. This was really helpful as a way to enjoy an Icelandic beer or glass of wine in our room prior to going out (keep reading and you'll see why this is so important!). We also bought some Icelandic skyr yogurt to have on hand which was perfect for a quick breakfast prior to heading out on early morning tours.  Lindargata 34-36, 101 Reykjavík, Iceland http://swanhouse.is/
Where to stay near The Blue Lagoon
Northern Light Inn – We stayed for two nights at the Northern Light Inn, which is located right down the road from The Blue Lagoon. If you're looking for a relaxing experience after soaking away at the Blue Lagoon, then staying at this property is a no-brainer, otherwise, you'll need to spend about an hour driving back into the city center. In fact, after we wrapped up at the Blue Lagoon, we hopped on the Northern Light Inn complimentary shuttle, and took the most amazing nap in our room, maybe it's all that silica that mellowed us out?!? This resort also offers a fantastic spa with three types of saunas, a terrific restaurant, and free fresh made waffles as an afternoon snack offered to all guests. Norðurljósavegur 1, 240 Grindavík, Iceland http://www.nli.is/
Max's Restaurant at the Northern Light Inn was named after the resort's golden retriever. This was our firsts dinner while in Iceland and we tasted the most amazing smoked salmon and sea perch (their daily fish special). Another favorite dish of ours was the langoustine. We opted for the small plate as we wanted to taste a few things on their menu and it still was packed with a HEAP of tender langoustine, which is a cross between a lobster and a prawn. They also offer a warm and cozy bowl of lamb stew and a super creamy skyr cheesecake dessert. http://www.nli.is/restaurant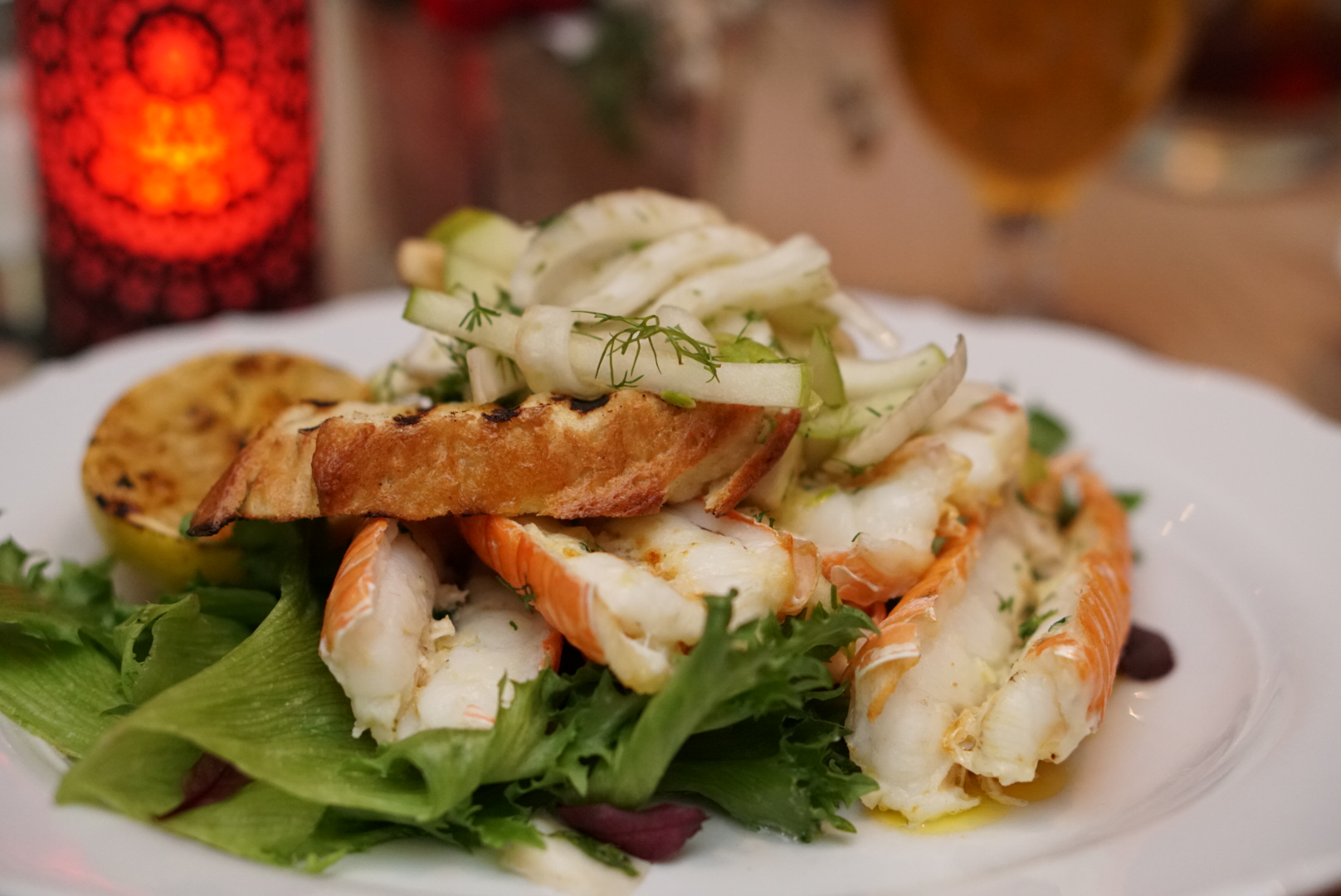 Best restaurants in Reykjavik
Cuisine in Iceland is very local and quite unique. Be sure to read our guide on Icelandic food, ranked by tastiness so you know what to expect before you go.
Braud & Co. – This bakery is famous for their pastries, specifically this cinnamon rolls. We were lucky enough to snag their limited-edition gingerbread cinnamon roll since we were visiting during Icelandic Christmas! 16,, Frakkastígur, 101 Reykjavík, Iceland http://www.braudogco.is/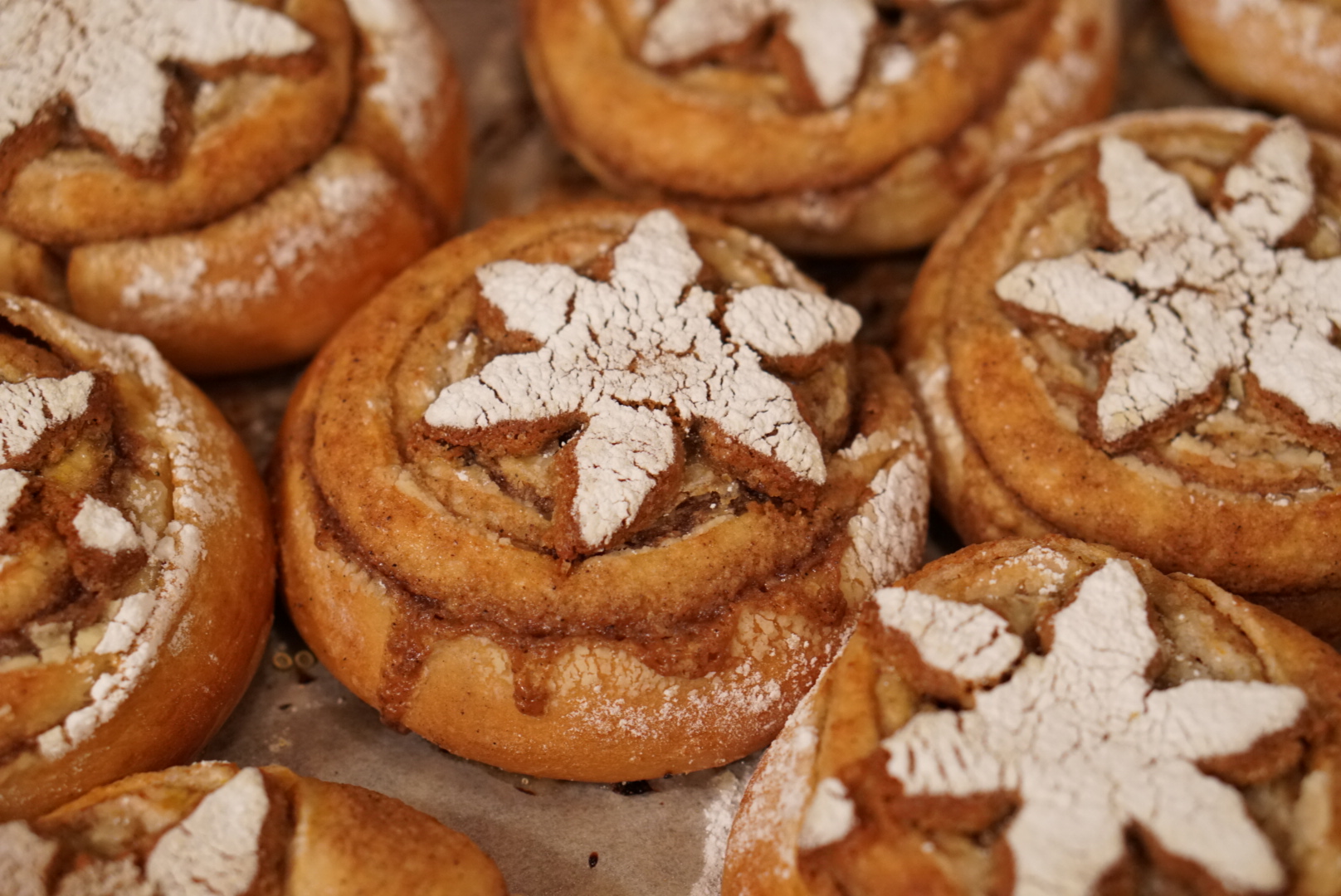 Skal! – Head to the Hlemmur Food Hall for some casual dining. Although the food hall is quite small compared to food halls in other countries, it is a modern spot to pick up lunch or happy hour. Iceland is famous for their hot dogs. We visited the "most famous hot dog stand in Reykjavik" and honestly, threw our dogs away because we didn't like them AT ALL. The next day we headed to Skal! and bought their hot dog and a beer combo and were much more satisfied. Skip the hype at Bæjarins Beztu Pylsurand hot dog stand and head here for your wiener instead. Laugavegur 107, 105 Reykjavík, Iceland  http://www.hlemmurmatholl.is/english/    
Geiri Smart – This trendy downtown spot located in the Hilton Canopy puts a modern twist on Icelandic fare.  What we loved most about this restaurant was their amazing cocktails to choose from, where they used everything from local ingredients to Icelandic craft liquors to whip up drinks unlike we've ever tasted before. Hverfisgata 30, 101 Reykjavík, Iceland https://www.geirismart.is/
Kopar Restaurant – Located right by the bay, Kopar Restaurant boasted gorgeous views of the mountains and ocean while dining on craft cocktails, fresh fish, and local meats. We LOVED their fried codfish cheeks and wish we could find them stateside because they're a perfect, upscale bar snack.  We also tried a number of dishes by ordering their Christmas tower which included reindeer (sorry Santa) and goose.  Geirsgata 3, 101 Reykjavík, Iceland http://www.koparrestaurant.is/en/home-2/
3 Frakkar – This restaurant is probably the most traditional Icelandic restaurant in all of Reykjavik. They feature recipes that date back 100's of years. We tasted dried cod, whale, and smoked puffin and learned more about Iceland cuisine and traditions from their head chef.  Although we weren't the biggest fans of whale, we did love their puffin and highly recommend trying it when you're feeling adventurous.  14,, Baldursgata, 101 Reykjavík, Iceland http://www.3frakkar.com/
Matur Og Drykkur – This highly acclaimed, gourmet restaurant is located in a very historical building: the old cod factory. We dined on a pre-fixe menu complete with a cod head that was set afire and seared right in front of our eyes!  Also, their homemade table bread was incredible. This is something that can easily go unnoticed or skipped in a meal to save room for what is to come, but in this situation it is a must eat. We also loved their salmon and their skyr dessert!  Grandagarður 2, 101 Reykjavík, Iceland http://maturogdrykkur.is/en/
Bryggjan Brugghus Brewery – Located near the Saga museum, we loved stopping by this craft brewery for happy hour. Enjoy a small pour of their featured beer for about $5, the cheapest beer we found anywhere in Reykjavik. Grandagarður 8, 101 Reykjavík, Iceland https://bryggjanbrugghus.is/?lang=en
Sjavargrillid Seafood Grill – This eatery is located in a central area of Reykjavik, near lots of shopping. They offer a variety of seafood dishes, including our favorite, their crispy fried langoustine tacos! Skólavörðustígur 14, 101 Reykjavík, Iceland https://www.sjavargrillid.is/en/
Forréttabarinn – This popular restaurant whipped up a number of delicious dishes and unique cocktails. They made the best version of one of our favorite Icelandic meals, which was a traditional Icelandic horse steak dish. This was the most tender steak we have ever tasted complete with a well-paired sauce.  Nýlendugata 14, 101 Reykjavík, Iceland https://www.forrettabarinn.is/
Additional Iceland Travel Tips:
Alcohol is very expensive in Iceland. For example, a single bottle of beer with your dinner will cost you about $17 USD per beer! We even saw a special holiday beer that ran upwards of $31 per beer! We checked a bottle of wine and some small mini bottles of whiskey in our suitcase to save on beverages. We also stocked our refrigerator at the Swan House with a few beers that we picked up at the market.
Taxicabs are also on the more expensive side. There are not any rideshare companies like uber or lyft in Iceland. A short cab ride of a few miles across the city center runs about $20 USD, so plan on booking your lodging in a central area and allow time to walk.
Wear smart walking shoes. Reykjavik has some major hills in the city which can be tricky when it is icy. This meant that sometimes it felt like Karen's wheelchair became a bobsled on the ice, heehee. Get some good boot with solid traction because nobody wants a broken ankle, right?!? 🙂
Share this post with anyone who would enjoy a trip to Iceland and pin this guide for future reference. As always we love to hear from you when you make any of our recipes or use our travel recommendations, be sure to tag us on social media!