Departing on a safari is a trip of a lifetime!
Typically, when you book a safari it is an all-inclusive price, comprising your accommodations, meals, beverages, and safari game drives.
We had no idea how to handle gratuity for the fantastic staff and were very grateful to the Kapama Private Game Reserve for providing a recommendation in their guest guide.
Check out our amazing accommodations and an overview of our experience.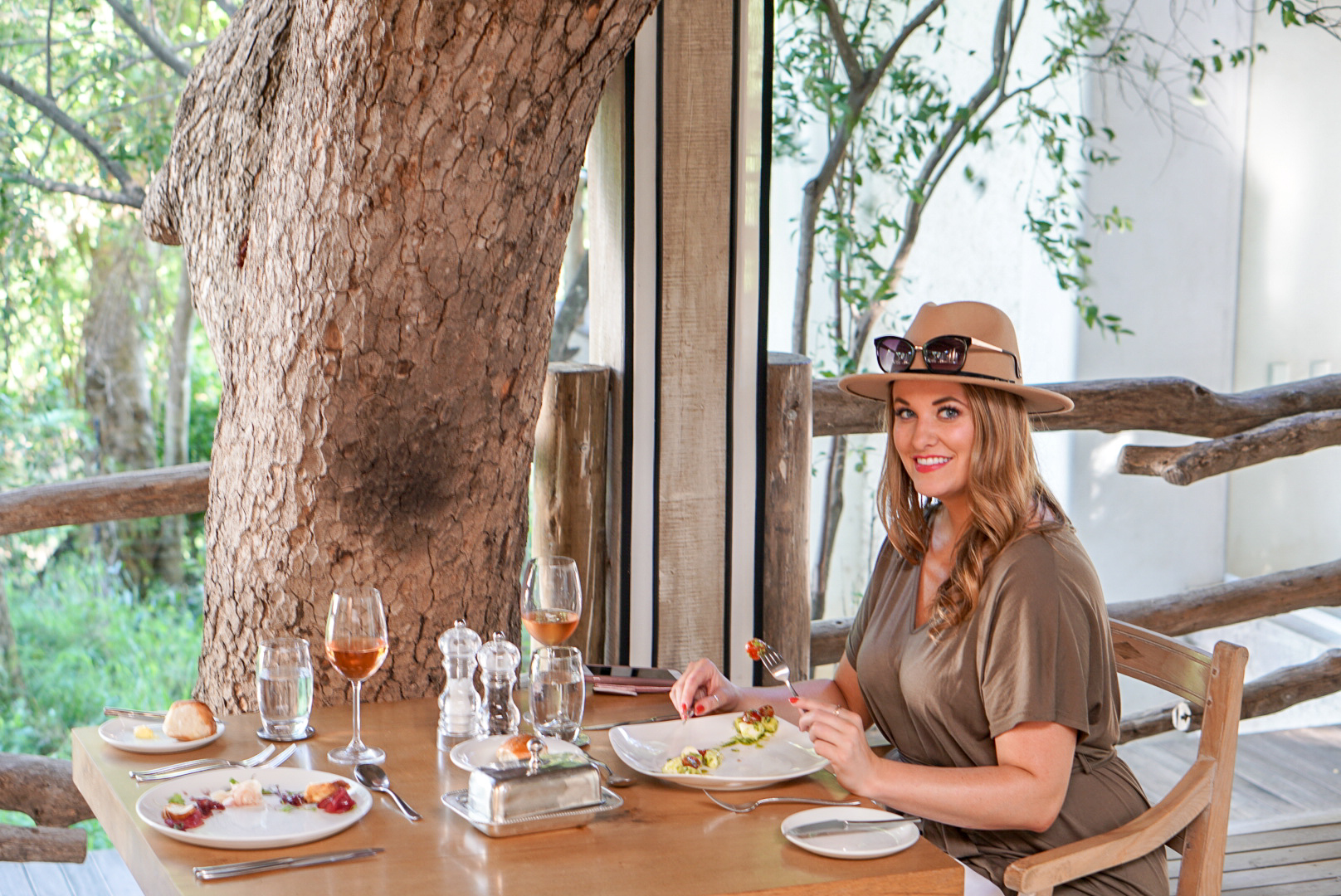 The Kapama is a luxury safari near Kruger National Park.
They recommend allocating R300 South African Rand per day, per person for gratuity.
This gets allocated three places.
A general rule is to allocate R120 per person, per day to the ranger guide.
We tipped above and beyond that as our ranger was a complete ROCKSTAR, and the animals we spotted far exceeded our expectations.
R80 per person per day should be allocated to the tracker, the expert who sits on the front of the safari vehicle looking for tracks and animal droppings to help lead the way to the animals.
Finally, leave R100 per person, per day for the general service staff which will take care of housekeepers, servers, and bartenders.
We hope this helps you budget and plan for your safari journey!
Click this link to pin this post for future reference. If you visit one of these spots based on our recommendations, let us know by tagging @coupleinthekitchen on social media!