This content was made in partnership with Omaha Steaks, thanks for supporting the brands that we love!
The King's Court from Omaha Steaks is the ultimate holiday gift basket.
There is so much steak that it can't even fit into a gift basket, that's why it comes in a gigantic box!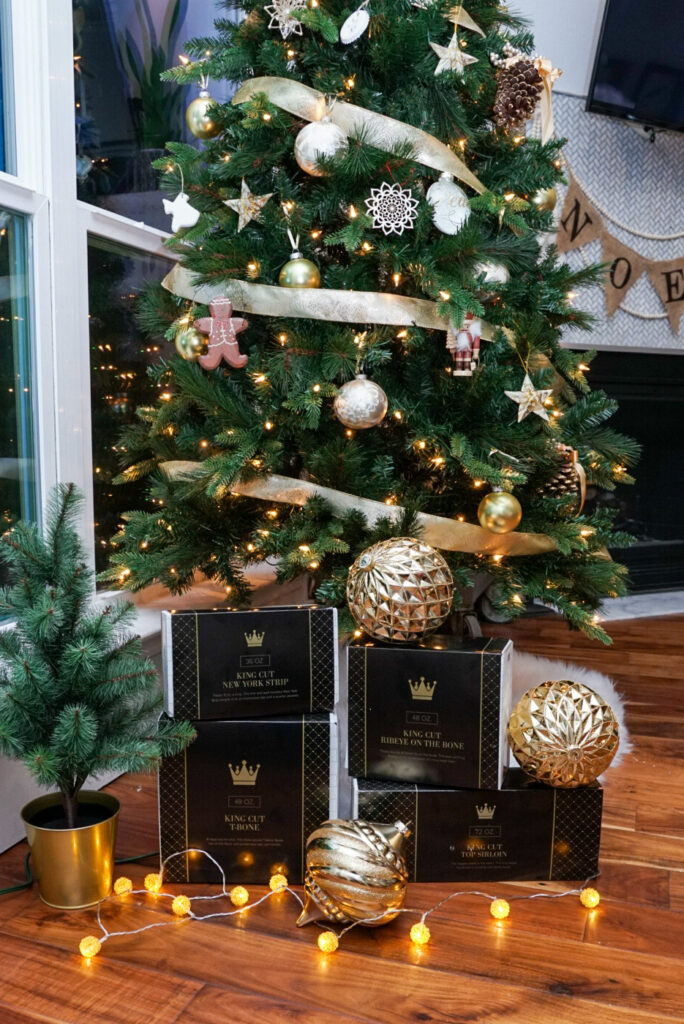 This steak package comes with a whopping 204 oz. of steaks. That's almost 13 pounds – holy cow! (pun intended).
These steaks are the biggest, hand-cut steaks that Omaha Steaks have ever delivered.
All cuts are aged at least 21 days and are pure perfection.
We already love Omaha Steaks but this gift package is so over-the-top impressive it is jaw dropping.
This gift is perfect for your significant other, a family member in need of a holiday cheer-up, or heck, use this as an ultimate holiday gift for your boss and you'd probably be promoted within weeks!!
Don't delay ordering the King's Court as this is a limited edition package. Be sure to order by December 20th for guaranteed Christmas delivery via ground delivery.
Here's what you'll get in the Omaha Steaks The King's Court package: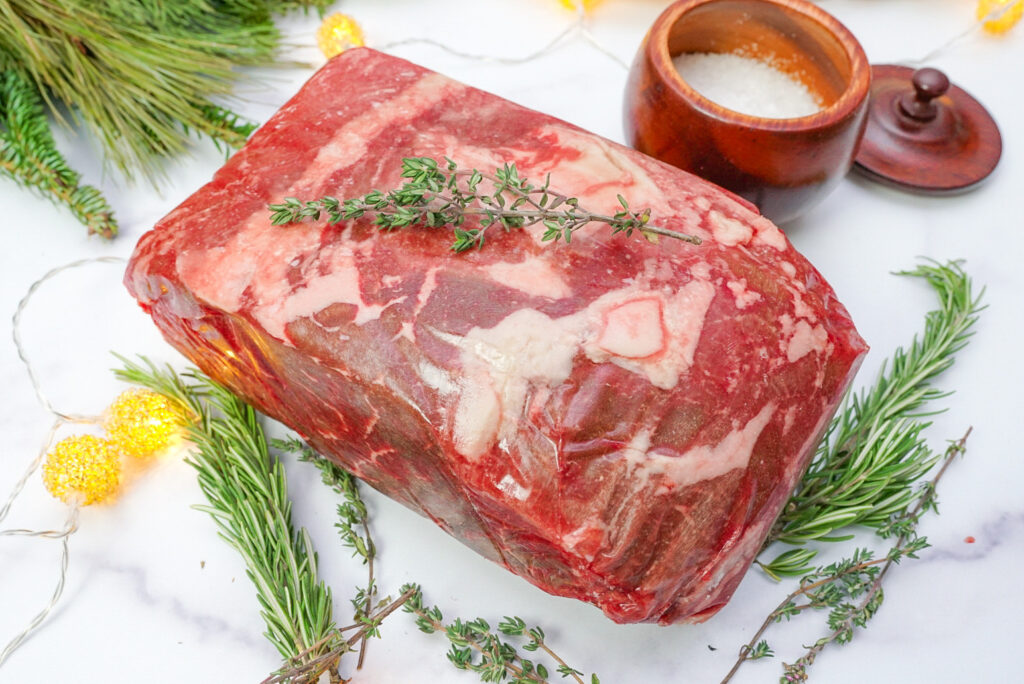 Top Sirloin
At 72oz. and boneless, this is the largest cut of beef in the gift box.
It. Is. Massive!!!
This top sirloin can be prepared by giving it a sear and then roasting low and slow in an oven or a grill.
When we make our 72 oz. top sirloin we plan on cooking it on our smoker, similar to how we make our smoked prime rib roast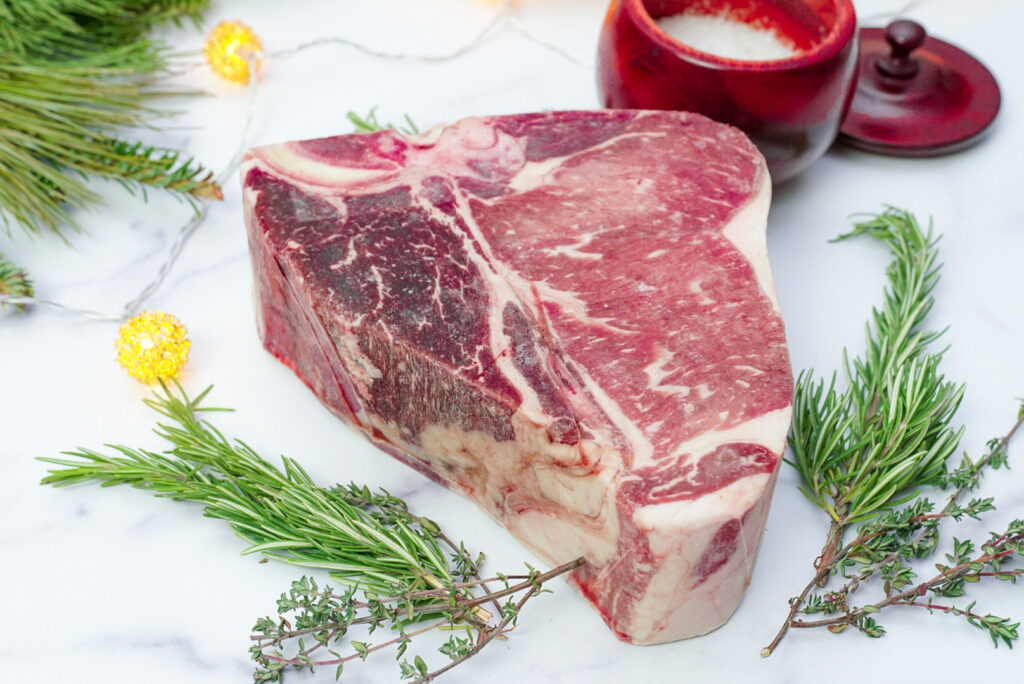 T-Bone
A 48oz. t-bone is, in our opinion, the most impressive of all of the cuts in The King's Court.
This steak alone would make your dad cry of happiness, and it will make all of his buddies jealous.
It is so thick, measuring in at 2 ½ inches. Whoever you gift this package to, they're not going to want to share this massive t-bone with a soul!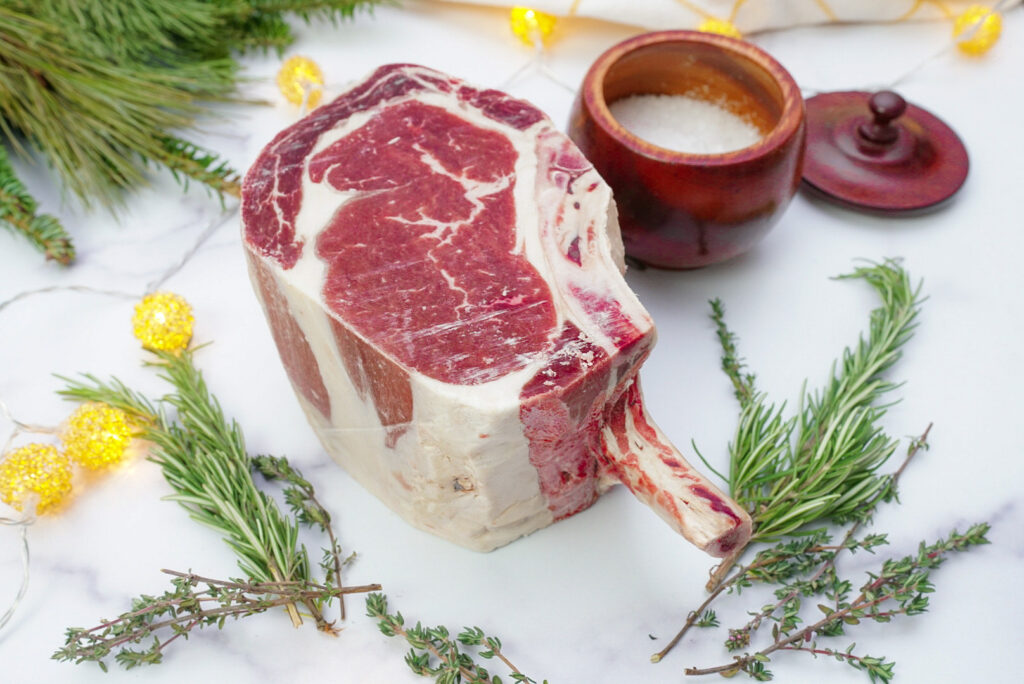 Bone-in Ribeye
You might be wondering, is a tomahawk steak a bone in ribeye? Yes, this is the same cut of meat.
The only difference between a tomahawk steak and a bone-in ribeye is the length of the rib bone that is left intact. This steak is also 4 inches thick which is so big for a ribeye!
Be sure to check out our tutorial on how to cook a tomahawk steak and increase your cooking time based on the girth of this premier cut of steak!
This 48oz. Bone in ribeye can be prepared the same way, and might actually be easier to cook since the rib bone is shorter.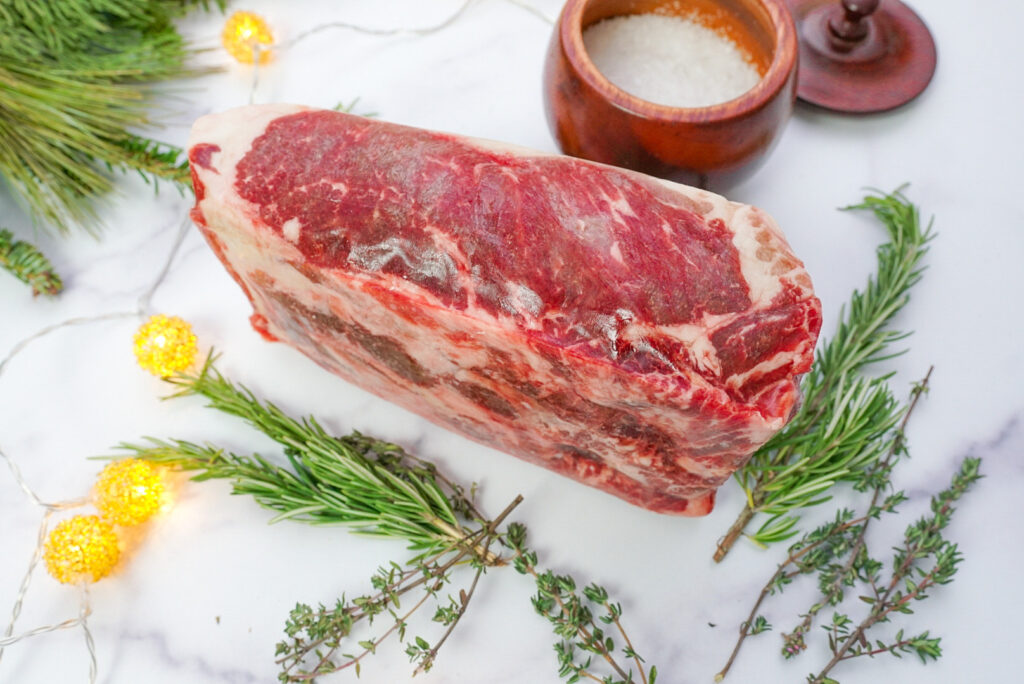 New York Strip
We taught you how to make a sous vide New York strip with our video tutorial, but at a mighty 36oz. in weight, we'd recommend cooking this King Cut New York Strip with the reverse sear method that we use for cooking a tomahawk steak as well.
Or if this is too big for one sitting, you can slice it into multiple cuts and enjoy throughout a week.
Which of these King Cut steaks are you drooling over the most?!?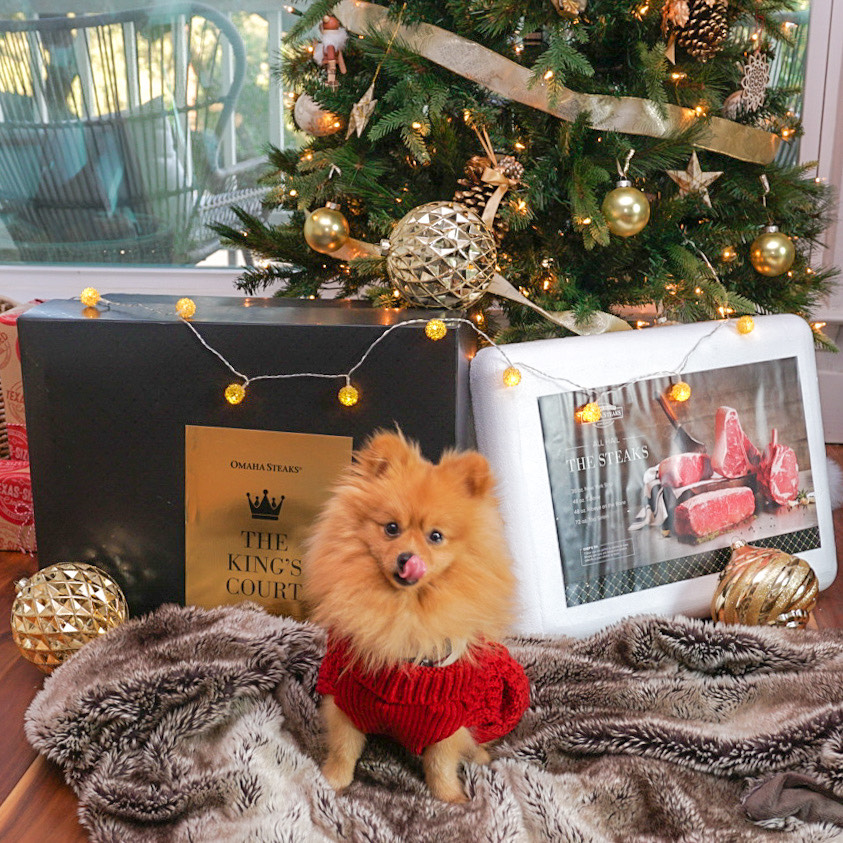 Looking for something delicious, but a tad smaller in size?!
We recommend the Omaha Steaks Private Reserve Ribeye Crowns.
They are a cut made entirely of the ribeye crown aka the most delicious, tender section of a traditional ribeye steak.
This is a luxury, custom cut that we know whoever you give it to will love as much as we do. It's seriously the coolest gift you could ever give your dad, significant other, or yourself.
Click this link to pin this gift idea for him on pinterest. Also, don't forget to follow us on instagram and facebook for more recipes and recommendations, we love to see when you make our recipes!
If you'd like to automatically receive our posts in your email, register here.