We recently partnered with Brummel and Brown Organic Buttery Yogurt Spread to make an amazing and better for you coconut poached sea bass, and to compliment it we made an easy and flavorful tropical rice. We love recipes that are not only easy but ones that you can make ahead as meal prep for the week. The best meal prep recipes are the ones that get better and better the following days and let us tell you, this is amazing starting from day one.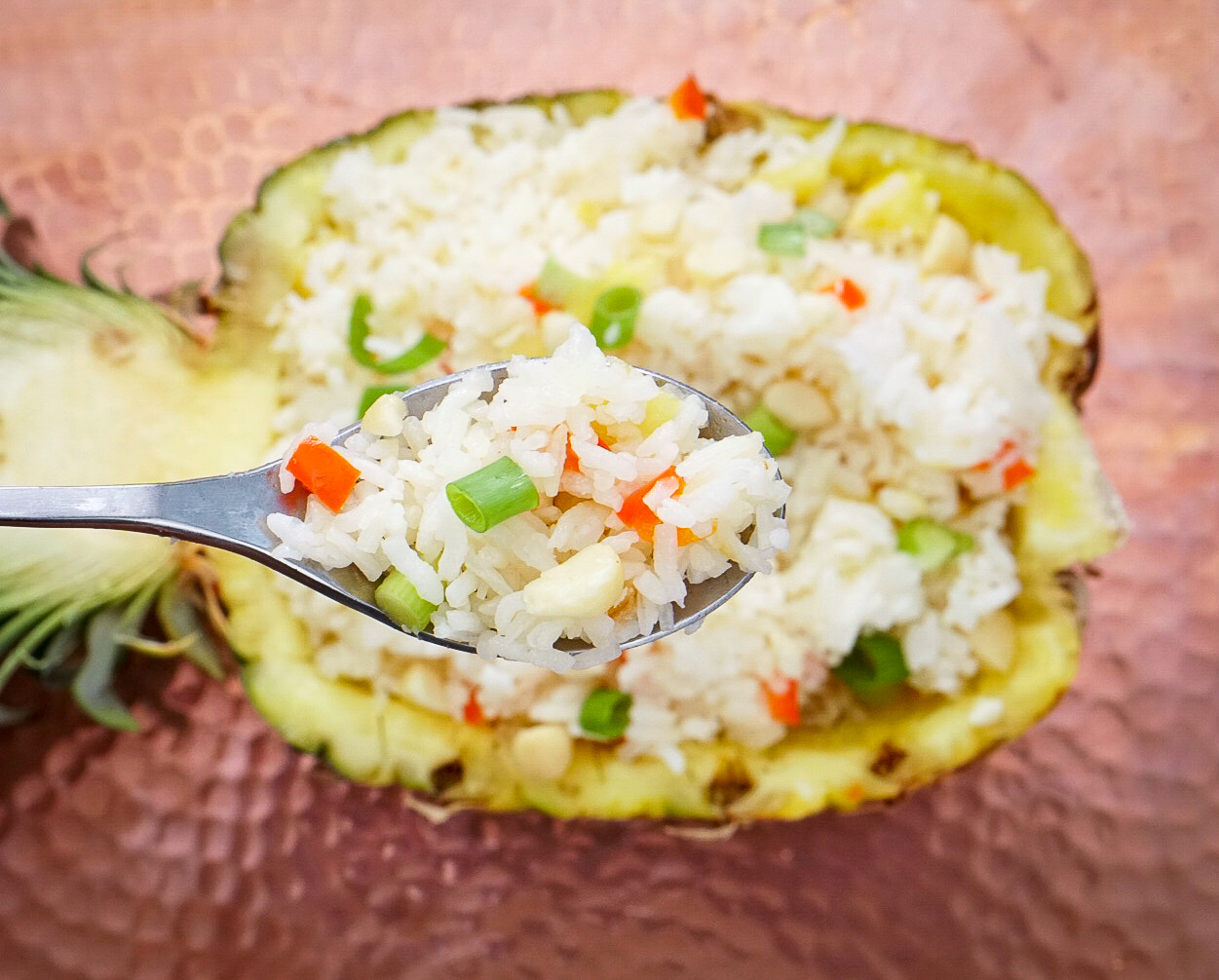 This tropical rice pairs perfectly with our fish recipe, and can also be paired with chicken, pork, shrimp, or additional grilled veggies. Brummel and Brown helps to add flavor with less saturated fat since it is yogurt-based. During a cold winter day, this festive side dish makes you feel like you are in the tropics!
Tropical Rice Recipe
Serves 4-6
Ingredients:
1 cup Jasmine rice
4 tablespoons Brummel and Brown Organic Buttery Yogurt Spread, divided
1 can light coconut milk
½ cup water
Green onion, diced
Cilantro, chopped
Macadamia nuts, chopped
1 cup pineapple, diced
½ cup red pepper, diced
Directions:
Add the rice, coconut milk, water, 2 tablespoons of the Brummel and Brown Organic Buttery Yogurt Spread, pineapple, and red pepper to a rice cooker and cook until it is done. If you don't have a rice cooker we highlight suggest buying one because you can truly set the rice and forget it, and they can be used in other ways, like a steamer. Once the rice has finished cooking, add fresh green onion, 2 tablespoons of Brummel and Brown Organic Buttery Yogurt Spread, cilantro and macadamia nuts prior to serving. For a fun presentation idea, slice a pineapple in half and scoop out the fruit. Fill with the tropical rice and pineapple pieces and enjoy!