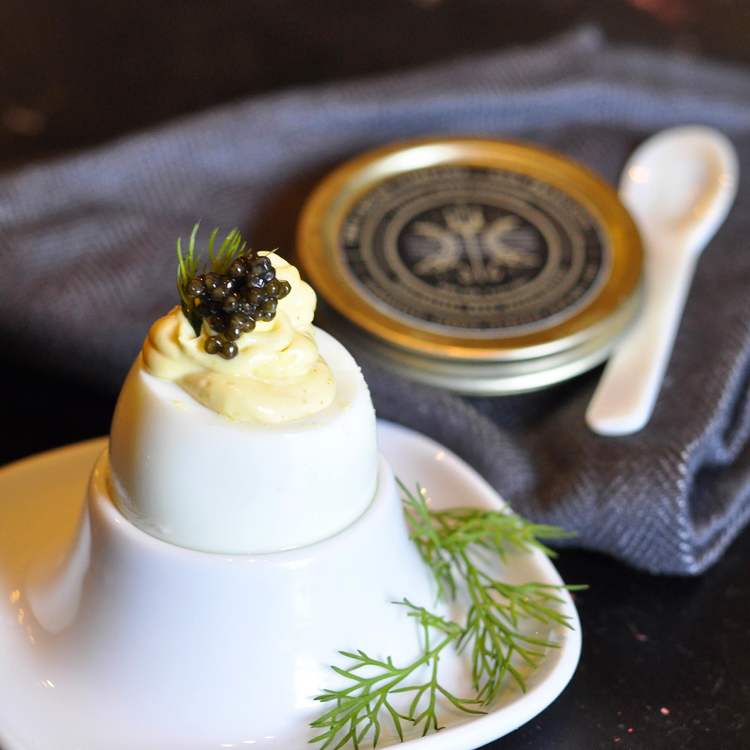 We're pretty sure that truffle oil makes everything better: French fries, pizza, and now you can add deviled eggs to that list. If you are looking for an upscale appetizer that is sure to wow your guests, this is the recipe for you.
Truffles are known to be expensive and luxurious. While, yes, buying a whole truffle is just that, incorporating truffle oil into your recipes is a great way to add another layer of richness to your dishes. Buy a small amount of white truffle oil at the market and it will last for quite a while, as a little goes a long way!
These deviled eggs are quite rich once you add in the truffle oil, so topping it with caviar was the perfect way to balance out the flavors. A small dollop of Sturgeon caviar (we get ours shipped in from The Caviar Co.) will cut down the richness by adding a salty component to this beautiful dish.
Here's how to make it!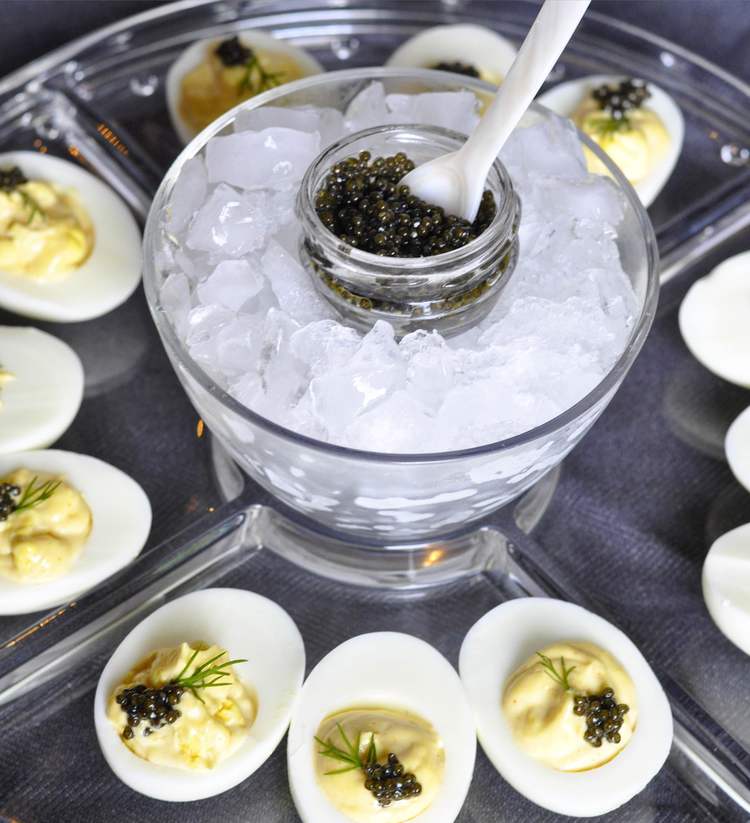 Ingredients:
8 Hard Boiled Eggs

1 cup mayonnaise

3 teaspoons truffle oil

1 teaspoon paprika

1 oz. white sturgeon caviar

Fresh dill
Start by making your hard boiled eggs. The tactic we use to make perfect hard boiled eggs is to fill a saucepan with cool water and add your eggs. Bring the water to a boil, then cover the pan and turn off the burner. Let the eggs sit for about 8 minutes, then add to cool water.
Once the eggs are cool, cut in half and scoop out the yolks into a bowl. Smash the yolks until they are broken up into small pieces and smooth. Add the mayo, truffle oil and paprika. Spoon the deviled egg mixture into a pastry bag (or a Ziploc with the corner cut off) and pipe into the egg whites. Top with a sprig of dill and a small dollop of caviar. The last step is to try to not eat them all yourself in one sitting!