This blog post was created in sponsorship with Wente wines, thanks for supporting brands that we love! For 21+. 
It's summer in Texas, that means it's HOT!
We recently remodeled our backyard with a new patio and have been spending so much time outside.
White wine spritzers are the perfect cocktail to cool off with. They're refreshing and you won't feel guilty about reaching for another glass.
Wente is one of our favorite vineyards. Gavin's great uncle actually lives down the street from the Wente Vineyard in Livermore, California and we have visited it a number of times together.
Now we can get our hands on Wente wine at Walmart! We reached for a bottle of Wente's Morning Fog Chardonnay as we set up a white wine spritzer bar on our patio.
Here are all the essentials for a white wine spritzer bar, perfect for a bridal shower, a picnic or a romantic night at home.
While there is no secret white wine spritzer recipe, this spread will offer a number of options to make anyone a fan!
Stay cool.
Start by making wine ice cubes to keep your wine cool.
Simply pour the Wente Morning Fog Chardonnay into ice cube trays and freeze the night before your event. Add a splash of water if you'd like them to freeze harder.
Keep them in your ice bucket at your spritzer station.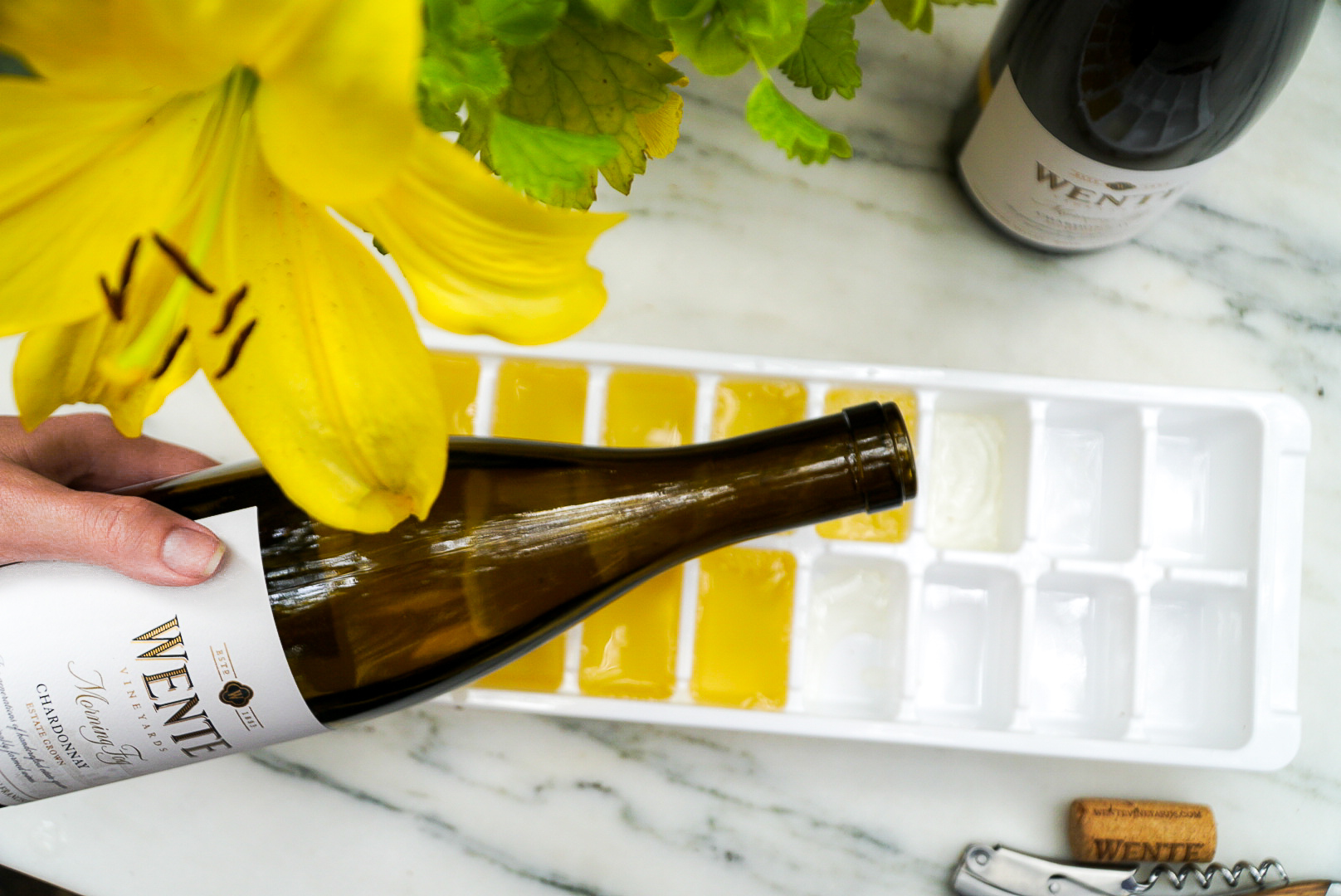 Just add bubbles!
Have an array of flavored sparkling waters and even ginger beer available to mix with your wine.
You may want to even add a bottle of Aperol for an Aperol Spritz.
Don't forget the garnishes!
Feature fresh berries, lemon wedges, frozen watermelon and fresh herbs to add color and pizazz.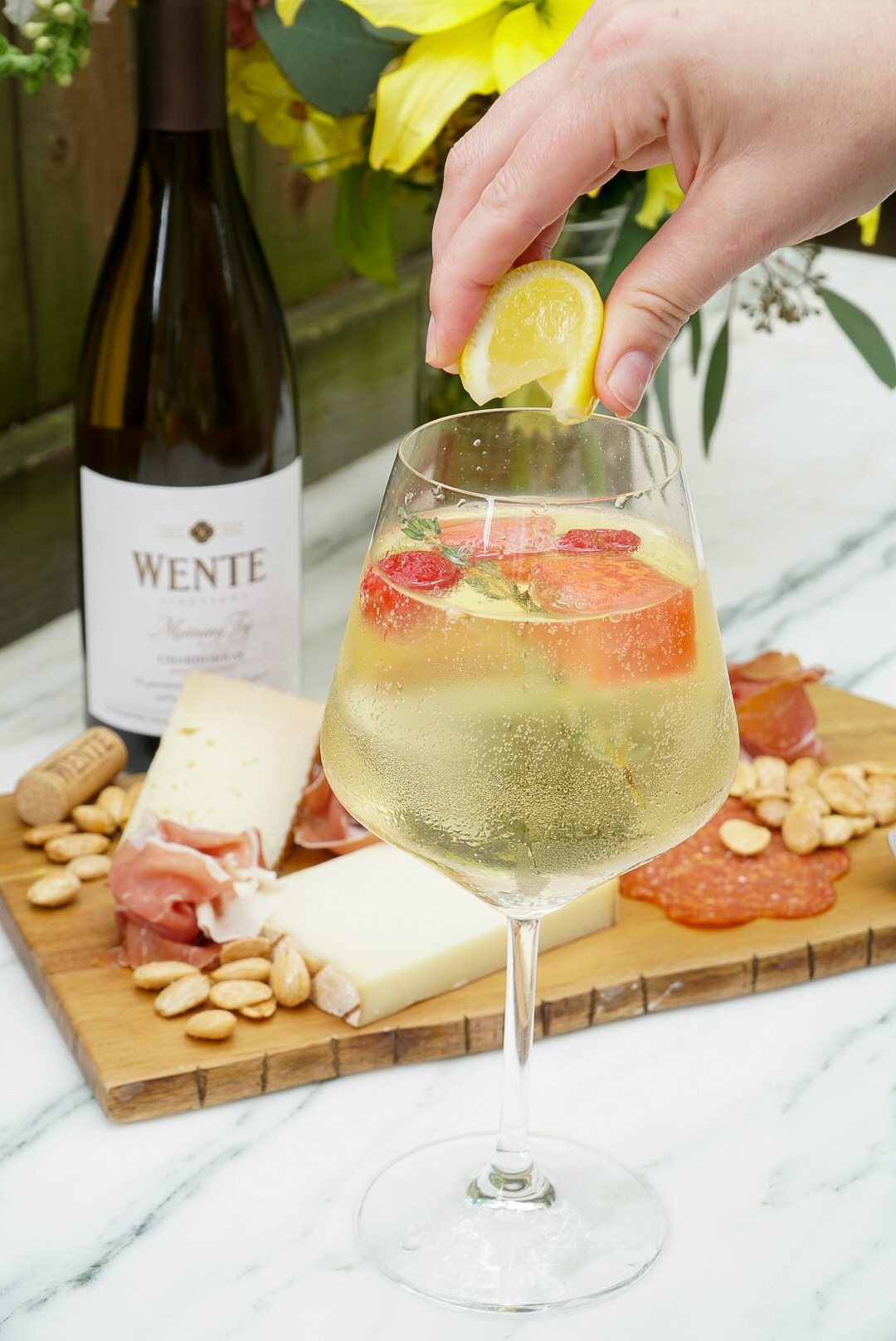 Serving wine isn't complete without some cheese and charcuterie, right?
Offer a snack board for guests to enjoy while cooling off with a white wine spritzer. Cheers to a refreshingly beautiful way to keep cool this summer!