Microblading is a hot new beauty trend, bringing confidence to those were not gifted with full eyebrows.
I was born with really light features, my brows included.
The first half of my brows are a very light brown, the second half of my brows, at the tail, are sparse and basically platinum blonde.
While I was lucky enough to avoid ever having to wax my brows, this also meant that I was forced to master the eyebrow pencil in my teen years.
I would always be self conscious going swimming and would never emerge into the public fully fresh-faced.
In fact, showing Gavin what I looked like without my eyebrows on for the first time was a super vulnerable moment in our relationship.
Microblading was the perfect solution and I'm so excited to share what I learned going through this experience.
How to pick a microblading studio:
I was so happy to connect with Whitney from Wink by Wink this summer. It's important to visit a microblading artist that you can trust. It's basically a tattoo on your face, y'all!
It's so critical that you pick an microblading artist who is certified and skilled.
It was such a relief that Whitney was an artist for 10 years prior to opening her microblading studio! I was assured I was in good hands, literally. I also loved how easygoing Whitney was during the whole process.
From all my questions before the appointment, to taking my text messages with questions that came up during the healing process, she was available.
How can you ensure microblading eyebrows looks "right"?
I brought a photo of how I like my brows to look once I pencil them in as well as the eyebrow pencil color I prefer.
Whitney, my microblading expert, was a professional illustrator in addition to being a pro in eyebrow shaping, but having an example to reference is helpful too.
We ended up changing the shape slightly to make more of an arch as a result of the photo I provided as reference.
What is the microblading eyebrow process?
Microblading or eyebrow blading is a semi-permanent process of making small cuts into the skin and filling it with pigment.
The small, hairlike strokes results in a realistic look for people with sparse or asymmetrical eyebrows.
Does microblading hurt?
As someone who has never had a tattoo in her life, I had no clue what to expect.
While microblading eyebrows wasn't comfortable, it wasn't unbearable. After each microblading pass Whitney applied numbing cream.
After the first pass or two, the discomfort subsided as the numbing cream kicked in.
The sound of the scratching was a bit distracting, so pop in some headphones to occupy yourself.
How long until you can get your microbladed brows wet?
Don't get your new eyebrows wet – this is the toughest part.
I survived by using micellar water with a cotton ball to clean my face, used dry shampoo, took baths, and wore hats to get through this no-shower period.
Once your scabs flake off, then you can get them wet. It took about 2 or 2 ½ weeks until I could wash my face normally.
Can I sleep on my face after microblading?
Don't sleep on your stomach, and don't even sleep on your side.
Sleeping with your face smooshed might mess up the healing process after you get your microblading done.
Use an airline neck pillow to force yourself to sleep on your back.
This was another tough part for me. I tried a number of different pillows after a few nights of poor sleep. The style that was the most comfortable was a travel pillow with microbeads.
Can you sweat after microblading?
Nope! See the "how long until you can get your microbladed brows wet" section.
I got my brows microbladed in July in Texas, aka the hottest month of the year. In hindsight, I would have waited for the winter months.
Avoid sweaty, strenuous workouts (ok, this was a bit of a nice excuse for 2 weeks) and stay in the air conditioning. Plus, you'll want to avoid the sun which can cause pigment to fade.
What is microblading "dry healing"?
After the first microblading session, I was told to apply cream on my brows at night with a Qtip, otherwise don't touch them. You don't want to risk getting an infection.
After the first session my brows were still pretty light, likely due to my excessively oily skin.
As a result, Wink by Wink recommended we do microshading (also known as "powder brows" this creates small dots of pigment instead of hair-like strokes) with a dry healing process the second time around.
This meant I didn't apply any salve to my scabs.
It seems to elongate the healing process a little more, but I got better results through the dry healing method.
What is the microblading scabbing like?
Be prepared for some scabbing. This is what I was most worried about.
Everyone's skin heals differently, but I didn't start to shed my scabs until about day 7.
It started with a small scab falling off and lasted for about 5 days.
What I didn't realize is that when the scabs fall out, your pigment isn't fully dark yet.
Since I had such light/nonexistent eyebrows to begin with, this looked a bit awkward since you can NOT put any eyebrow powder or makeup on during the scabbing period.
I went into incognito mode during the second week of healing as a result of the awkward scabbing phase. Don't plan any big events this week!
Resist the urge to pick your scabs off! It will impact your pigment retention.
How long does microblading last?
Microblading can last 1-3 years depending on your care and skin type.
If you are prone to oilier skin, sadly the pigment is more likely to fade compared to your dry-skinned friends.
If yours  does fade, you can head back in for a simple touch up appointment to darken them up again.
What were your microblading results?!
I have eyebrows now, you guys!!
Although I had to put up with a few days of the very awkward scabbing period, it is so nice to wake up and not have to pencil my brows in!
Here are the photos from before and after my first appointment, pretty amazing transformation!
After about a week, the scabbing process started, here is what to expect.
Six weeks after your initial appointment, you'll go in for a touch up. since my initial appointment.
Here is what my microbladed brows look like after three months since my initial session: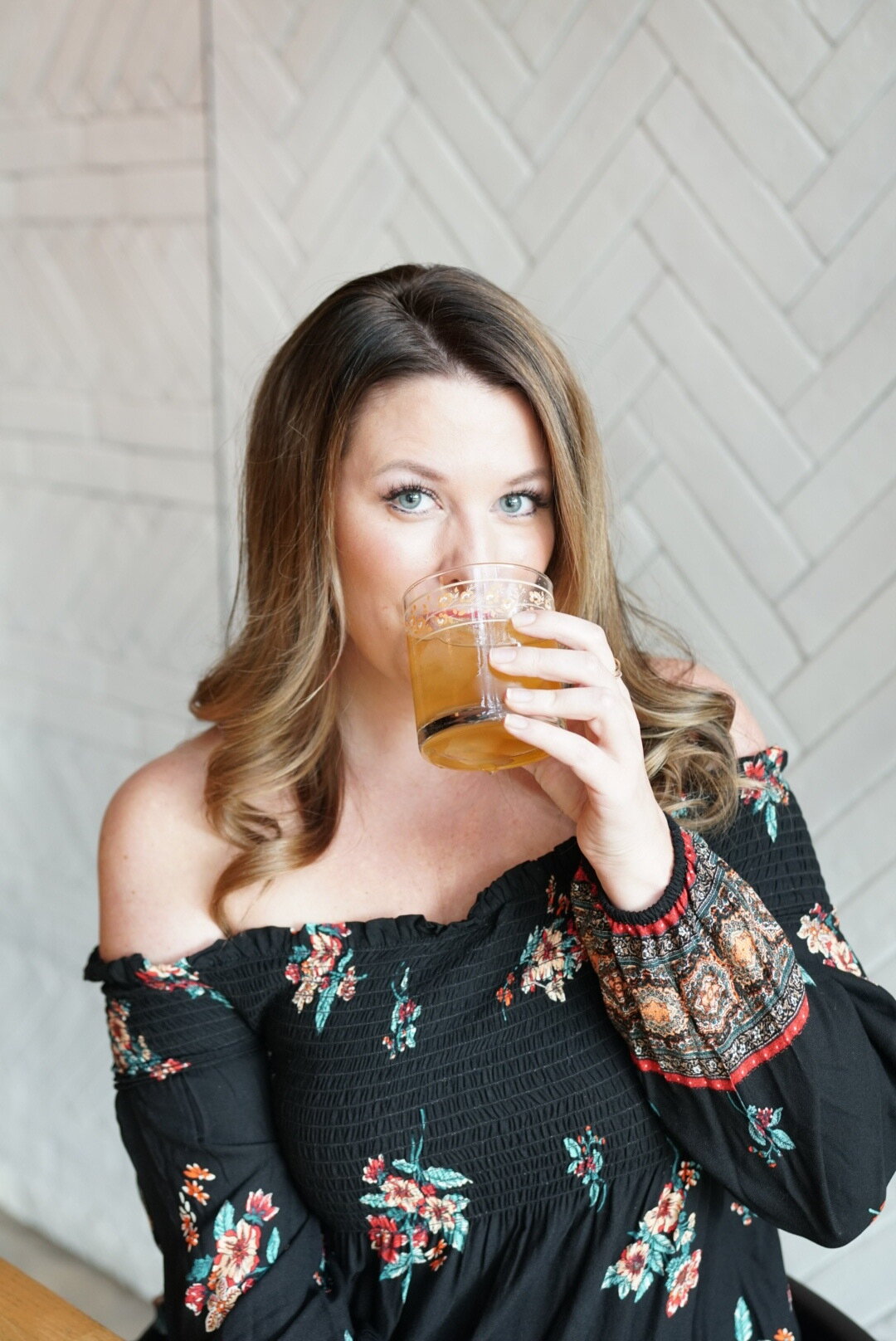 If you're looking into microblading, let me know what questions you still have and take a look at Wink by Wink!
Click this link to pin this microblading tips guide on Pinterest.
Also, don't forget to follow us on Instagram and Facebook for more recipes and recommendations, we love to see when you make our recipes or head to a romantic destination from our dozens and dozens of travel guides!
If you'd like to automatically receive our posts in your email, register here.