Austin is a pretty sweet place to live. With over 100 people moving to this city EVERY DAY that is no surprise. Everyone asks, "You're a food blogger?!? What's your favorite place to eat?!"
That is a really tough thing to answer! Here is our local guide to the best food spots in the ATX!
Best Asian food:
Ramen Tatsu-ya
The best ramen you will ever have. Even if you don't like ramen, eat here! Your life will be changed forever. Get the Tonkotsu Original with an extra egg!
Best Sushi Value:
Sushi Junai
This diamond-in-the-rough is our top spot for sushi night. It is ALL YOU CAN EAT for under $27 bucks. We're not talking about crappy sushi rotting on a buffet line, we are talking about every single item on the menu, made to order. Our top picks are the garlic salmon sushi and the screaming O appetizer (with a name like that, how could you go wrong?)
Best Happy Hour Value:
Jeffrey's + Uchi/Uchiko
Eat at these super gourmet restaurants during happy hour to get half off. Whoo hoo!
Jeffery's is a fancy, loungy spot with a menu that changes with the season. Their burger is made of dry-aged Waygu beef and is insanely rich. Another favorite of ours is the burrata cheese. What it is served with changes with the season but it never disappoints!
Uchi and Uchiko is the most upscale sushi you can find in Austin. The fish is fresh, the dishes are innovative and gourmet. We typically invite a few friends and order every single dish off of the happy hour menu. Lots of good tastes at half off!
Best BBQ:
Franklin's (If you have 5 spare hours to wait in line), La Barbecue (If you only have two hours to wait in line)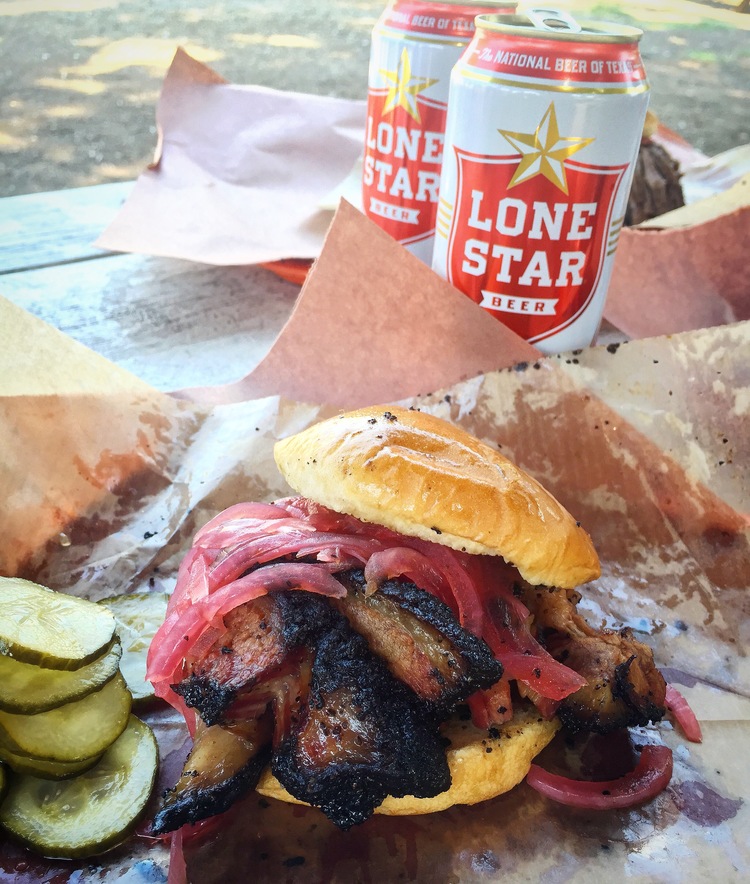 You're in Texas so you better be ordering BEEF! Go for the sliced brisket, fatty end, on a sandwich. Add pickled onions. pickles, and drench it in BBQ sauce. Insider tip: La Barbecue offers free beer on the weekend! There is no better way to spend your wait in line, than with a frosty lonestar in your hand!