We're trying to scale back how many cocktails we drink and that is why we're reaching for this CBD mocktail recipe!
Our bachelor and bachelorette parties are just days away and we are focused on eating healthy and working out more than ever to firm up our beach bodies.
We both love a good cocktail, so phasing out alcohol in general has been something to get used to.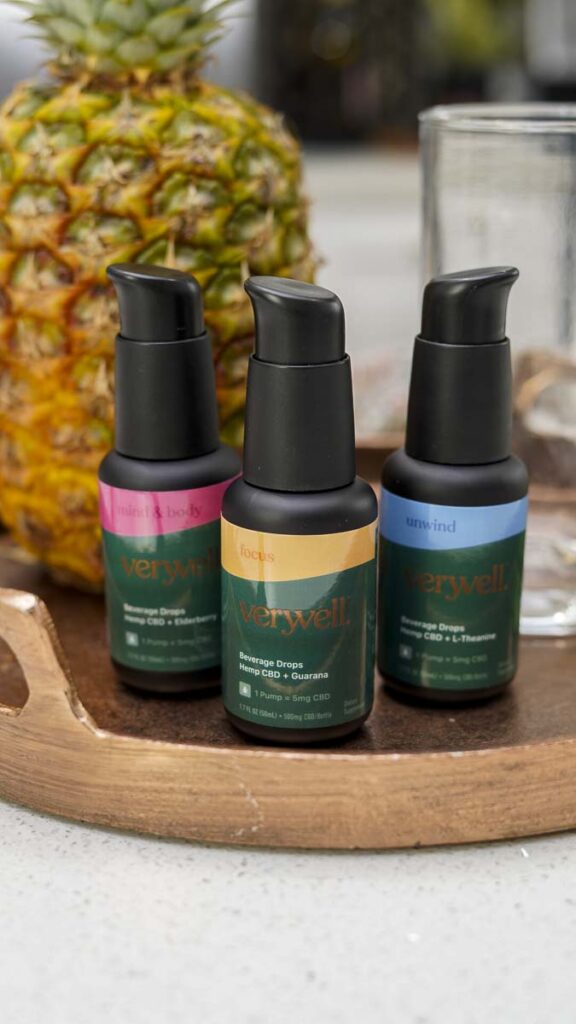 That is why we love the idea of a mocktail with health benefits in order to break up our typical beverage routine of cold brew coffee and plain 'ol water.
We used a sparkling green tea with pineapple beverage from Trader Joes, but any sparkling green tea or even just regular iced green tea will work for this mocktail. You could even try this Sage Tea Recipe.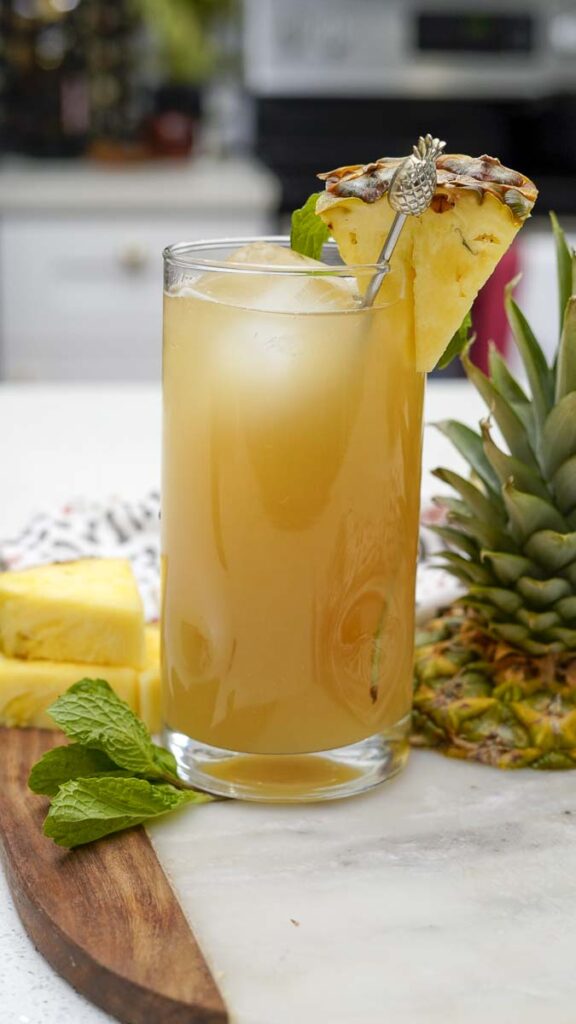 CBD Mocktail Benefits
The reason why we used green tea as part of this recipe is because we thought it paired perfectly with Veryvell Focus CBD Beverage Drops.
One pump of the Veryvell Focus drops brings you 5mg of hemp-derived CBD + guarana. We followed their recommendation to use 2 pumps per beverage which means that this mocktail has a total of 10mg of CBD.
Feel free to adjust the amount of CBD to your desired level.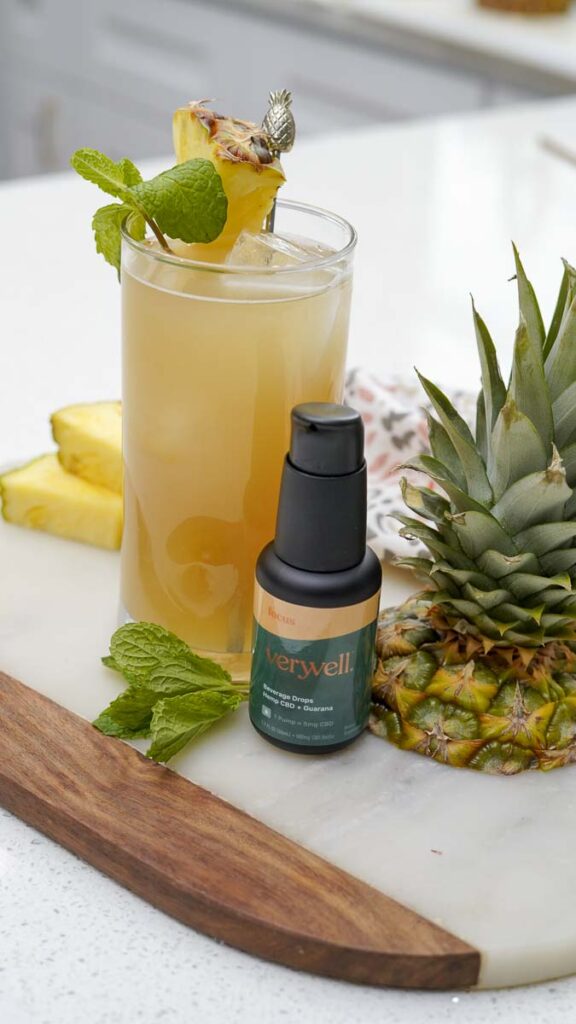 The added adaptogen of guarana is known to help boost energy which pairs wonderfully to the natural caffeine in green tea.
If you are looking for a mocktail to chill out vs. give you energy, you might want to reach for Veryvell's other CBD Beverage Drop options.
Mind + Body is a CBD drop blend with Elderberry which helps to reduce stress and boost immunity.
Whereas Veryvell Unwind, which includes L+Theanine is great for reducing insomnia, anxiety, and stress.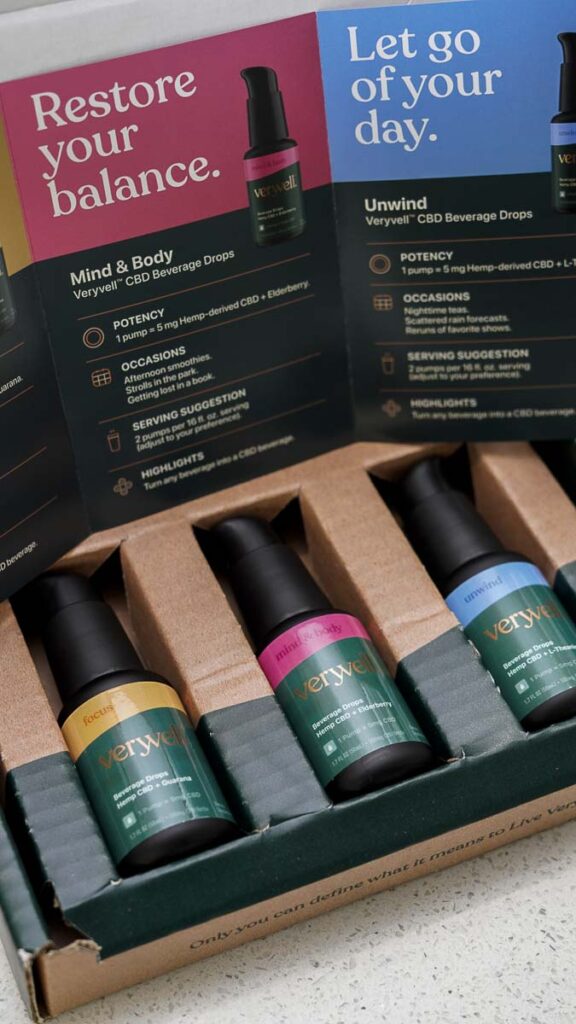 CBD Beverage Drops Coupon Code
If you are interested in trying any of the three CBD drop varieties, use the code "Foodie20" to get 20% off of products on Veryvell's website.
This link will automatically add the discount at checkout.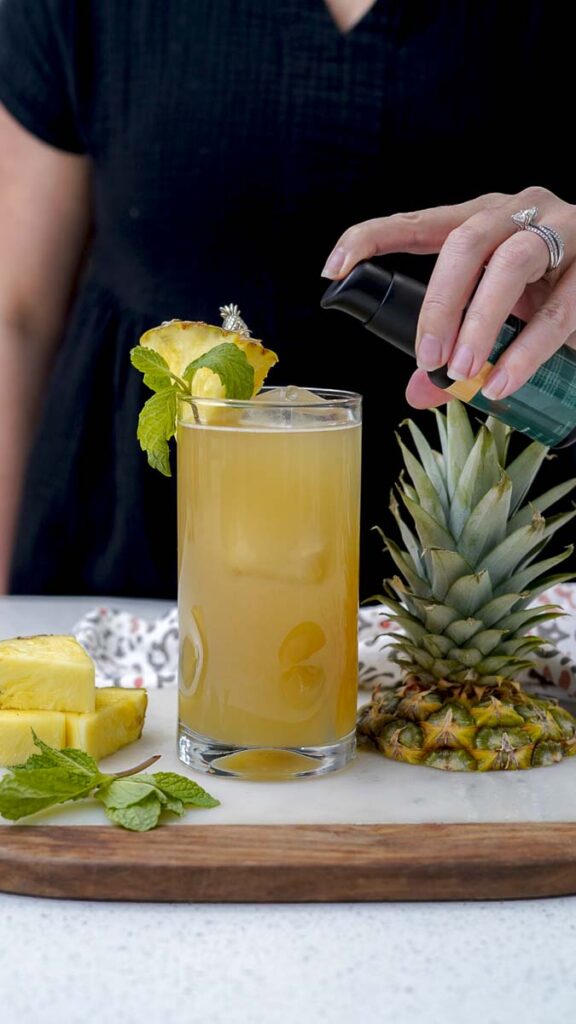 Pineapple Green Tea CBD Mocktail Recipe
Ingredients:
Ice cubes
4 oz. fresh pineapple juice
4 oz. sparkling green tea
2 pumps of Veryvell Focus CBD Beverage Drops
Fresh mint, for garnish
Pineapple slice, for garnish
Directions:
In a Collins glass with ice, fill half with fresh pressed pineapple juice.
Top with sparkling green tea.
Add 2 pumps of Veryvell Focus CBD Beverage Drops.
Stir with a swizzle stick.
Ganish with a pineapple wedge and fresh mint leaves.
Enjoy this healthy, yet refreshing mocktail!
Don't forget to follow us on Instagram and Facebook for more recipes and recommendations, tag us when you whip up something special, we love to see when you make our recipes!
If you'd like to automatically receive our posts in your email, register here.