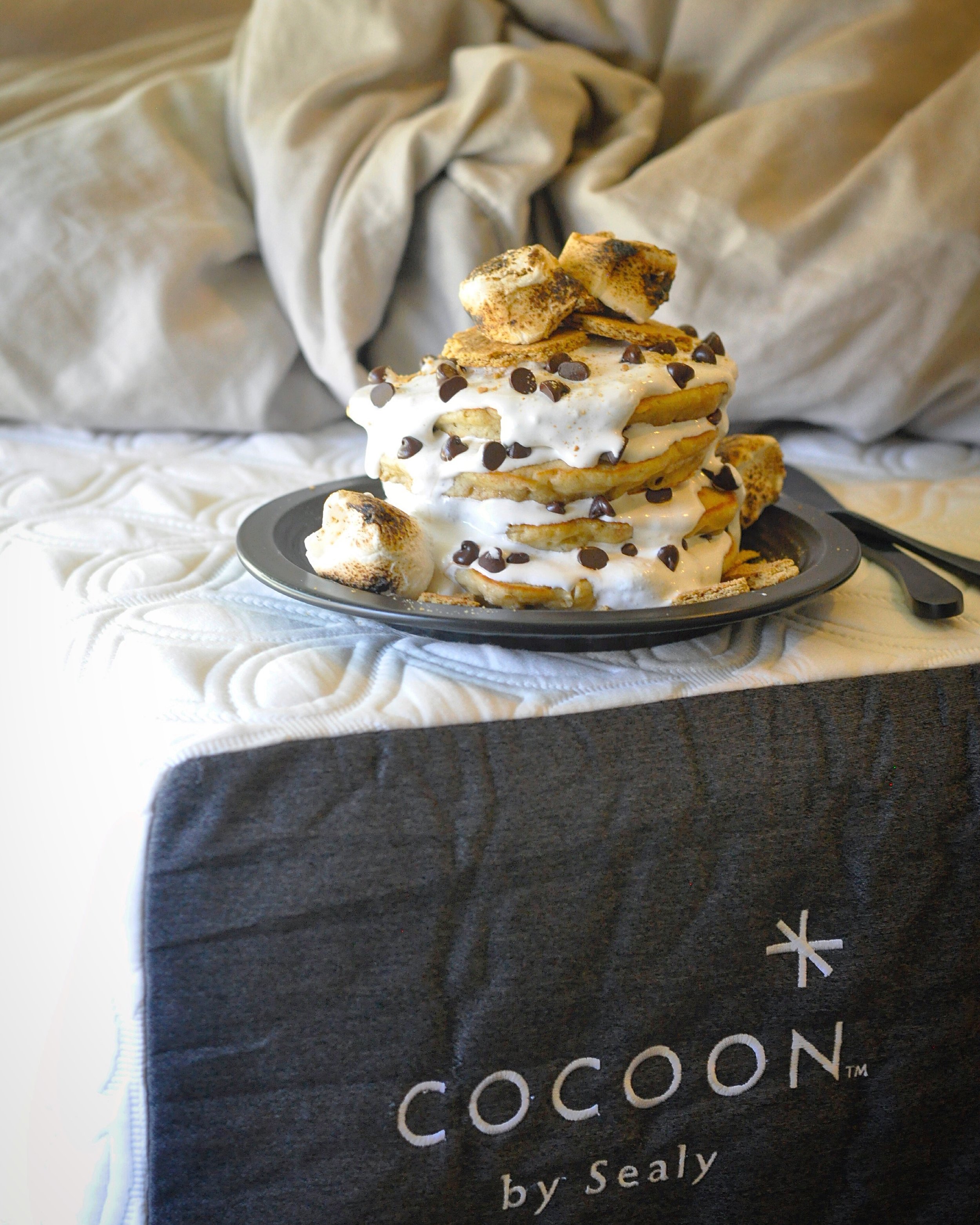 Nothing is better than breakfast in bed on a lazy morning, except maybe dessert in bed. This s'mores pancakes recipe gives you a taste of both.
We have been sleeping on a terrible mattress and bed frame for far too long. We thought that focusing on a breakfast in bed series would give us the motivation for a bed makeover. Mattress shopping is seriously the worst. There is nothing more awkward than having a salesperson stare at you as you pretend to sleep in a furniture store full of screaming kids. The bed-in-a-box trend has been blowing up the internet lately so we decided to start researching brands (there are countless companies to choose from). It wasn't until we were driving home from Galveston, Texas and we passed through the small Texas town of Sealy that we decided to research Sealy mattresses. It was perfect timing. Sealy spent a ton of time doing R&D to finally release their new mattress-in-a-box version called Cocoon by Sealy. There are two reasons why we chose the Cocoon. #1 it is a brand name we know and trust. #2 the Cocoon has a new mattress cooling technology that will definitely come in handy during Texas nights. We got the bed in the mail in no time, set it up in under 3 minutes (see unboxing video below), and after a few restful night's sleep, we headed into the kitchen to start our breakfast in bed recipes!
We are always striving to cook up something fun and unique and nothing is more fun than s'mores. Gavin even got to use his culinary torch for this one!
Ingredients:
Pancake mix of your choice
Eggs
Milk
Water
1 tablespoon butter
½ tub of marshmallow fluff
4 graham crackers
1 cup chocolate chips
3-4 Marshmallows for garnish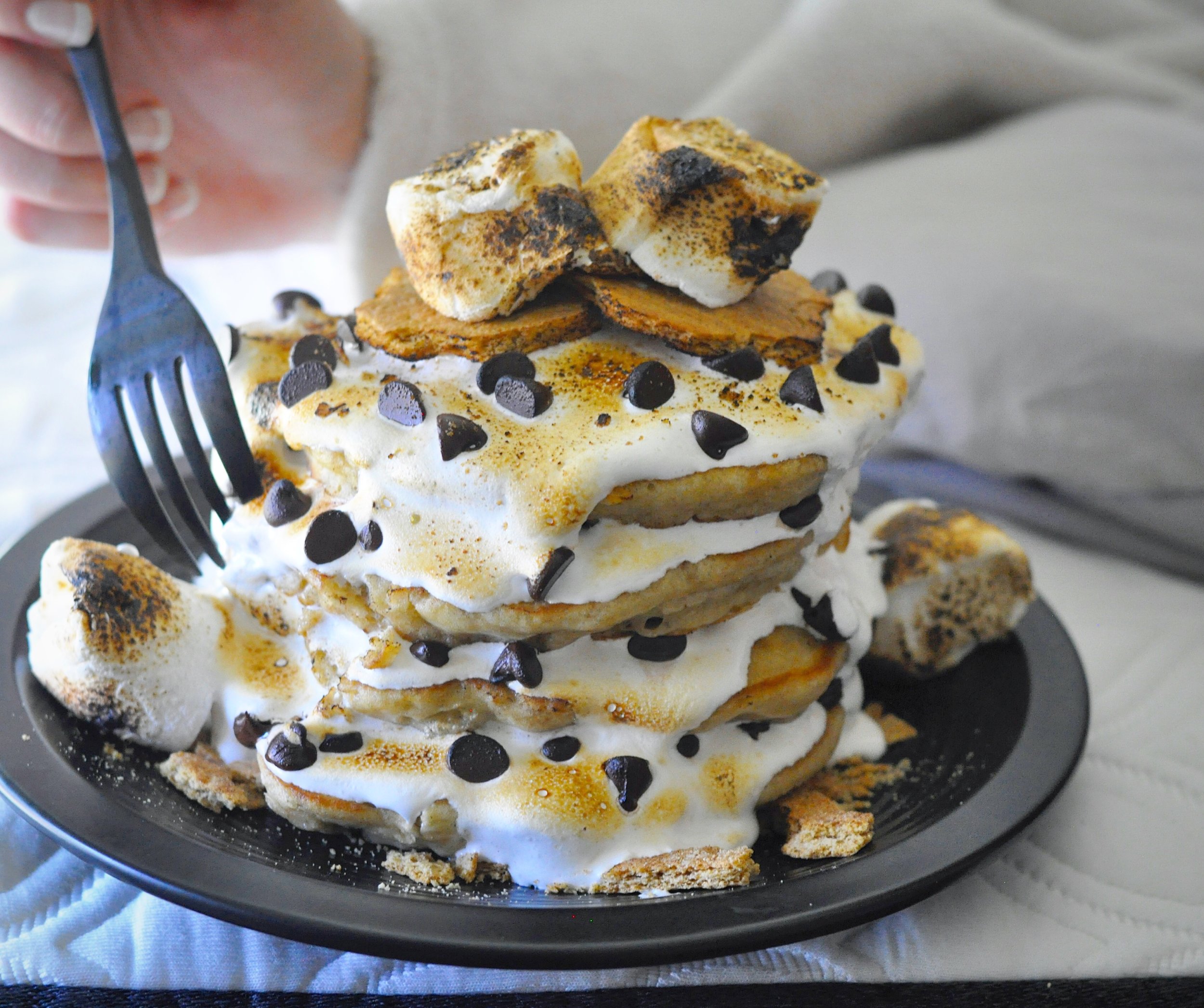 Start by making your pancake mix as directed. Once you make your mix, add in an additional few tablespoons of milk to thin it out a bit. This is really important because you will be adding crushed grahams to the batter and you don't want to end up with something thick as biscuit dough. Once you have a thinned out batter, crumple up 3-4 graham crackers and lightly fold them into the pancake batter.
Make you pancakes as usual on a buttered pan, flipping them once you see small bubbles form. After one pancake is done, top it with 2 tablespoons of marshmallow fluff and sprinkle with chocolate chips. Continue to layer your pancakes with the chocolate and mallow between each graham cracker flapjack. Garish with additional marshmallows and graham cracker dust.
The pancakes are good to go at this point, but if you have a culinary torch, feel free to toast up your marshmallow fluff a bit prior to serving.
Also, we wanted to show how easy and fast it was to unbox the mattress. Seriously, this took no time and could be handled by anyone.
Here's a fun "Minions" version we added for a few LOL's!
*In partnership with Cocoon By Sealy. Opinions expressed are 100% ours.