The Japanese work hard and play hard, so knowing how and where to hit Tokyo Japan at night is important for a great time.
Tokyo in particular is famous for its wild and eclectic nightlife, which I love because of its you-never-know-what-could-happen vibe. It's a city where you can start your evening playing video games at pachinko bar, then patronize a weird alley pub in Golden Gai, then sing karaoke, before ending the night somewhere the servers are dressed as ninjas.
But in a sprawling city with ten million people and tens of thousands of tiny bars and innumerable back alleys, the question is: How should you spend your nights in Tokyo? Where should you eat and drink?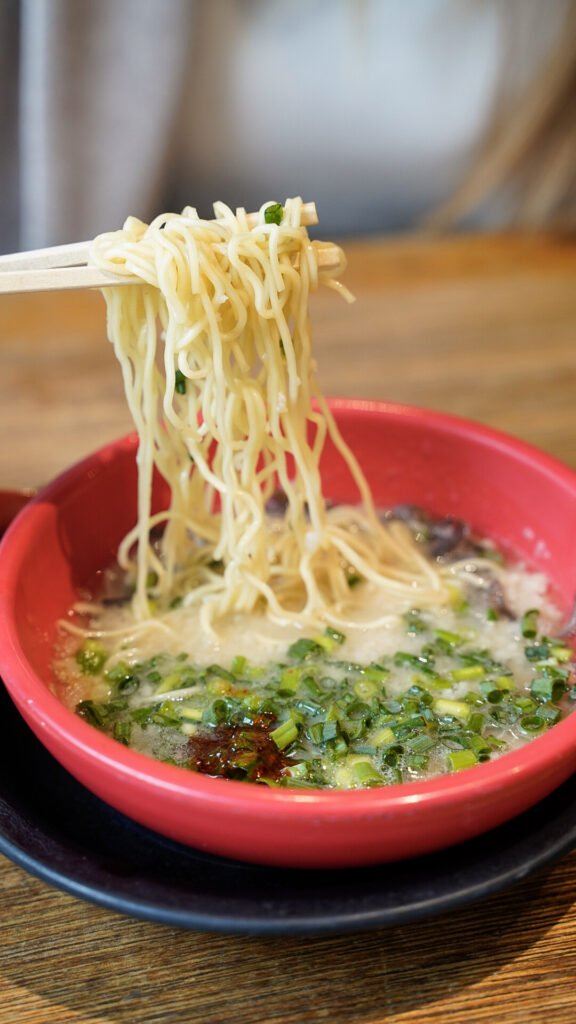 Between us and Nomadic Matt, we've spent a lot of time visiting Tokyo. Here's our guide to the city at night, as well as some of our favorite restaurants:
Nightlife in Tokyo
While you can go out anywhere in Tokyo, there are three major districts worth checking out: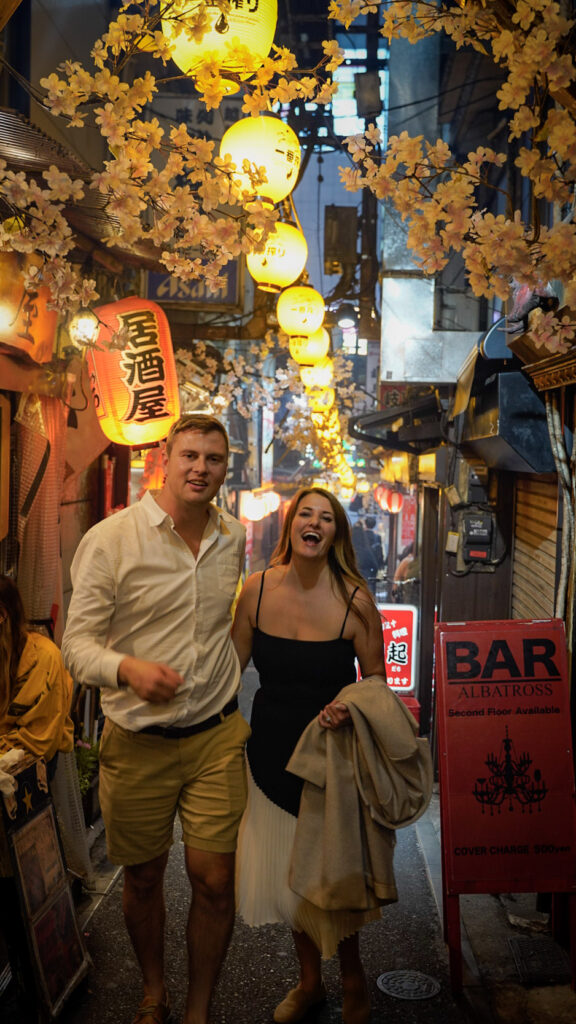 Uneo
Located near the park and train station by the same name, this area near the Ameyoko shopping district has a lot of small bars and restaurants that spill out onto the streets. It's especially popular with locals, and you'll find a really fun and energetic vibe here. The drinks are fairly inexpensive too.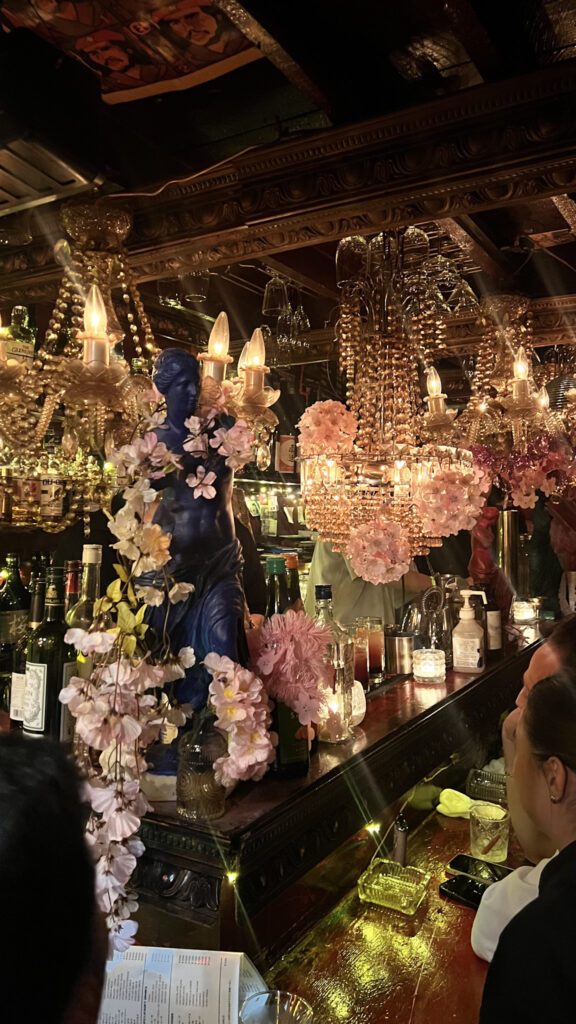 Golden Gai
This is one of the most popular districts in Tokyo. It's famous for its maze of alleyways with hole-in-the-wall bars (some of them only fit six people). This is where to get wild and have a crazy night. You'll find locals and lots of tourists here.
Shinbashi
Full of bars and restaurants, this is a very under-the-radar area, mostly filled with office workers looking to unwind. But, like I said, the Japanese play hard too, and things can get wild at the all-you-can-drink bars here!
TeamLab Planets
teamLab Planets, the worlds best experiential art exhibit is in Tokyo. From water to hanging mirrored gardens every room opens your imagination, and no stay in Tokyo is complete without hitting teamLab Planets.
Kujira Entertainment
The robot restaurant is no more in Tokyo, but if you're looking for a wild and entertaining show look no further than Kujira Entertainment. This is a bar, but just like Tokyo, it is beyond any expectation you could ever have. Depending on the length of time you spend you'll see everything from light shows, to acrobatic bar tenders, to a zombie apocalypse (it gets crazy).
Yomiuri Giants
If you happen to be in Tokyo during baseball season, experiencing a Tokyo Giants home game at the Tokyo Dome is a global sports experience that cannot be missed. We're not even huge baseball fans, and we had an amazing time. We loved this domed stadium, the Japanese baseball food, and the fans who have so much spirit for their home team.
Drinks in Tokyo: Where should you go to drink, specifically?
Japan is filled with small, unpretentious spots. I mostly wander between them, never fully knowing their name. But there's a few specific ones I love, especially for a good cocktail:
Bar Orchard
Rated in the top 50 bars in the world, but in our opinion it may actually be the absolute best bar in the world. This intimate bar is ran by a father and son team, and they have NO menu. What they do have is a stack of fruit in season, and they make a cocktail based on your choice of fruit. The cocktails they create are innovative, taste amazing, and they put on a show.
SG Club
This amazing cocktail bar, considered one of the best in Asia, has some incredible, sophisticated drinks and live music. Get the Old Fashioned!
Tokyo Whisky Library
If you love whiskey, check out this place. It has a huge menu from around the world at decent prices.
Bar Trench
This tiny bar, one of the best in Tokyo, was featured on Netflix. Its claim to fame: just tell the bartender what kind of drink you like and then they'll just whip something up!
Jazz Blues Soul Bar
Basically a cool, one-man bar filled with records, whiskey, and smoke. It's tucked away on the second level of a shopping plaza.
Mogambo
This late-night bar is just pure madness. It's where you go to get really wild and crazy with locals.
BrewDog Roppongi
This bar has 20 craft beers on tap, 10 of which are brewed on-site. It's one of the best beer spots in the city.
For other places to drink, Tokyo Cheapo has a rotating list of what's hot.
Food in Tokyo
Tokyo is a foodie paradise. It has some of the best eats in the world. Everyone specializes in just one thing and they learn their art to perfection Here are some of my favorite spots to eat at:
Gyukatsu Motomura Akihabara
This TikTok famous steak katsu restaurant is worth the hype! There will most likely be a line when you arrive, but it moves fast and this perfectly marbled steak is worth the hype. The menu really only has one option, your only decision is how much beef you want to start with. The katsu gets to your table lightly fried, but you finish it to your liking on a hot stone, and it will melt in your mouth.
Ginza Sushi-Dokoro Shin
This spectacular sushi restaurant in Ginza was one of the best I ate at during my trip to Tokyo. The portions are huge. Go for lunch when you get better value for your money. And definitely get the uni. It's really good.
Ichiran Shibuya
This ramen eatery served one of the best spots in the city. The thick, flavorful broth is to die for. Expect a wait during peak lunch and dinnertime as it's a popular destination.
Shinjuku Unatetsu
Are you a lover of Japanese unagi aka eel? This unagi restaurant is close to the most entertaining bar in Tokyo, Kujira Entertainment, and a great call if you want to fill up before drinks. In the US you really only see unagi done one way, but at this restaurant you can try every part of the eel cooked perfectly to the style and flavor needs of the part. Without going to this restaurant we would've never experienced the incredible taste of eel belly and lighter white meat parts.
Ginza Kagari
We never knew chicken ramen could be as rich and creamy as a tonkotsu pork ramen, but we were proven wrong at Ginza Kagari. Expect a line because this ramen is not only worth it, it's on the Michelin list. We preferred the original bowl, but if you want to get extra fancy you can get the ramen bowl with truffle.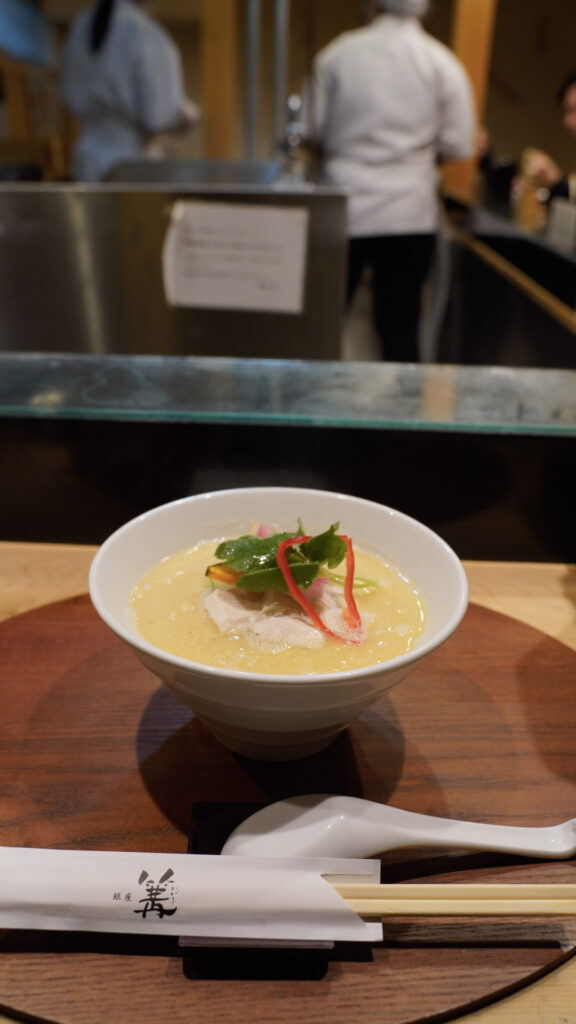 Shabu Shabu Babu
Delicious broth meets high-quality, dipping wagyu beef and veggies. In Japan we could eat their beef daily because it tastes better than practically any steak you'll ever have in the US, and you will have it cooked in so many ways. Shabu shabu is a premium dinner, and you should do it at least once while in Tokyo.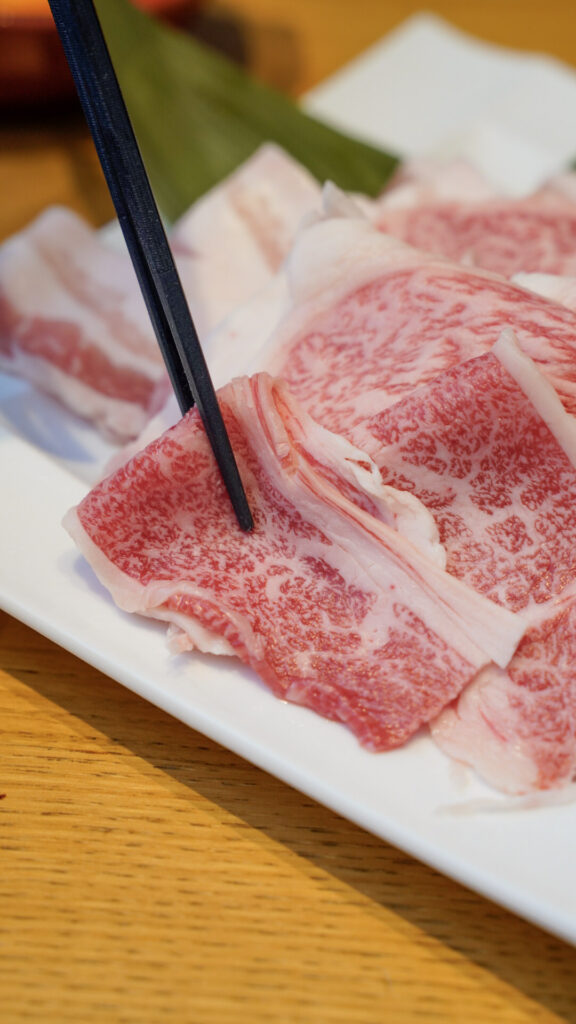 Bifteck Kawamura Ginza
The steak here melted in my mouth and exploded with flavor. The décor is incredible, the service over the top, and the wine list world-class. If you want to spend money on delicious steak, come here!
Genki
There isn't anything fancy about this place — it just has solid, satisfying sushi. There service is very attentive too.
Shirokane Taira Sushi
A high-quality sushi omakase experience is almost never affordable no matter where you are in the world, but Shirokane Taira Sushi was packed with courses. The chef was from Japan, but spoke great english because he trained and worked in San Diego for years before moving back to Tokyo.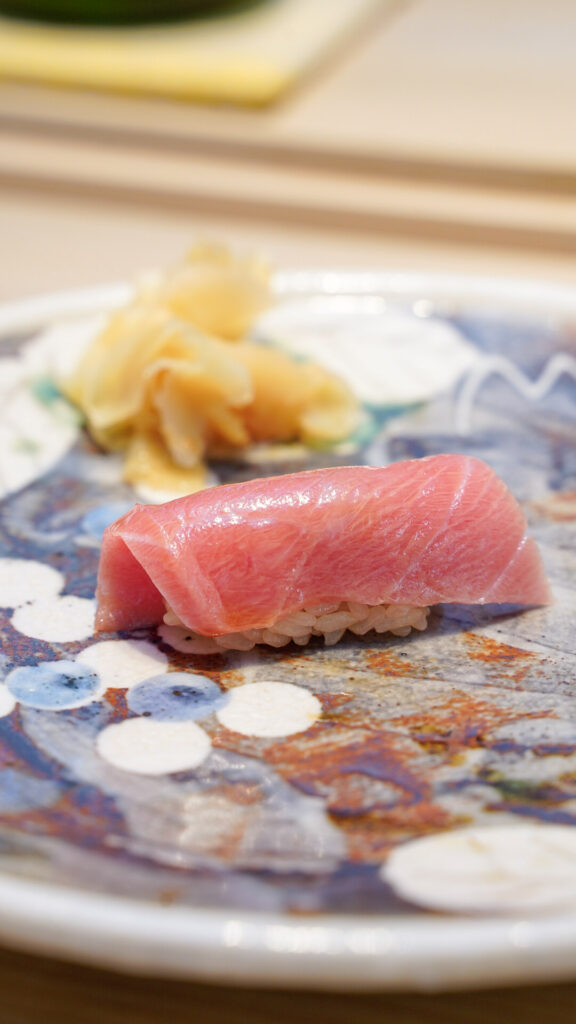 Isakaya Juban
I was big fan of the salmon and grilled squid at this hole-in-the-wall izakaya restaurant (think Japanese tapas) with locals getting drunk on sake and eating tasty small plates. It has a small English menu.
Standing Sushi Bar
This is one of many standing sushi restaurants in town. It's great for a quick bite: you stand, eat sushi, and get out. There's a lot of options here so can get anything you want. You can leave here full for only $10-15 USD.
Tenmatsu Tempura
The tempura here was really light. Despite eating fried food, you don't leave full. The staff doesn't speak a lot of English (the clientele is mostly Japanese businessmen), but they were super friendly and accommodating.
There's nothing you can't do when you're in Tokyo, especially at night, when the city comes the most alive! These tips and suggestions will allow you to make the most of the eating and drinking scene. (And, since you'll need accommodation while there, check out this guide for where to stay in Tokyo. It lists all my favorite hotels and neighborhoods.)
From our friend Nomadic Matt:
Matt Kepnes runs the award-winning travel site nomadicmatt.com, which helps people travel the world on a budget. He's the author of the New York Times best-seller How to Travel the World on $50 a Day and the travel memoir Ten Years a Nomad. His writings and advice have been featured on CNN and the BBC and in the New York Times, The Guardian, the Wall Street Journal, Budget Travel, Time, and countless other publications. You can follow him on Instagram at @nomadicmatt.