Our the best restaurants in Minneapolis (and maybe our favorite restaurant in the whole wide world) is Travail Kitchen and Amusements.
This restaurant was one of the first crowd-sourced culinary ventures, which meant a group of amazing chefs had the funding to play by their own rules while opening up a culinary wonderland.
Years later, they continue to be successful. So much so, that their location in the Twin Cities is expanding While renovations are in progress, the team established a short-term residency, near Karen's old stomping grounds in Minneapolis.
The Travail residency consists of number of special concepts that are open for a few months at a time. While we were visiting Minneapolis, we caught the end of the "Homage" pop up. Homage is a eight-course tasting menu that plays homage to the influential chefs who shaped fine dining in the 90s.
Dining at the Homage dinner began with us bellying up to the bar, listening to old school 90s hip hop, and exploring their creative cocktail menu.
Most notable was the breakfast martini. Comprised of orange marmalade, F.E.W. Breakfast Gin, egg white, cereal cream and fresh lemon juice, it initially seemed like it was going to be over-the-top sweet. In reality, this mashup of unique ingredients was incredibly refreshing and well balanced.
The cereal garnish was a fun twist on a surprising drink.
Our meal started with a trio of amuse bouche.
The ahi tuna was flavorful, the cauliflower soup with mango and salmon roe was a surprising combination that was really delicious, and the foie mousse bonbon was like a fancy-as-hell holiday cheese ball.
In homage to one of the most decorated chefs in the world, Thomas Keller, the Travail team whipped up their version of his famous steak tartare featuring wagyu.
This was the tastiest tartare we've ever savoured.
After enjoying two more appetizers, we cleared our palate with red grape slushie that was frozen with liquid nitrogen, tableside.
In all honesty, we're not a huge fan of beets. The fact that the mezzo course of beets and beet pasta filled with goat cheese knocked our socks off, showed the culinary skill of this team.
At this point, we already noshed on eight different amusements, and it was time for the walkabout course. We ventured across the dining room to a private room where we watched sea scallops get cooked right before our eyes.
Not only was this an intimate way to meet one of the chefs, but we learned a new cooking technique. From this point forward, we're only going to sear our sea scallops on one side.
Ohhh… the dish was fantastic as well.
For the entree portion of the meal, we enjoyed lamb, rabbit, and the most remarkable chicken that we have ever tasted.
During the start of our dining experience, the chefs showcased a roasted whole chicken with roasted vegetables. In front of our table, we watched as everything, and we mean everything, bones and all, went into a French antique press.
The juices were pressed in homage to three-time Michelin starred chef, Georges Blanc, and served with spring vegetables, moral mushrooms, and the most perfect, juicy chicken.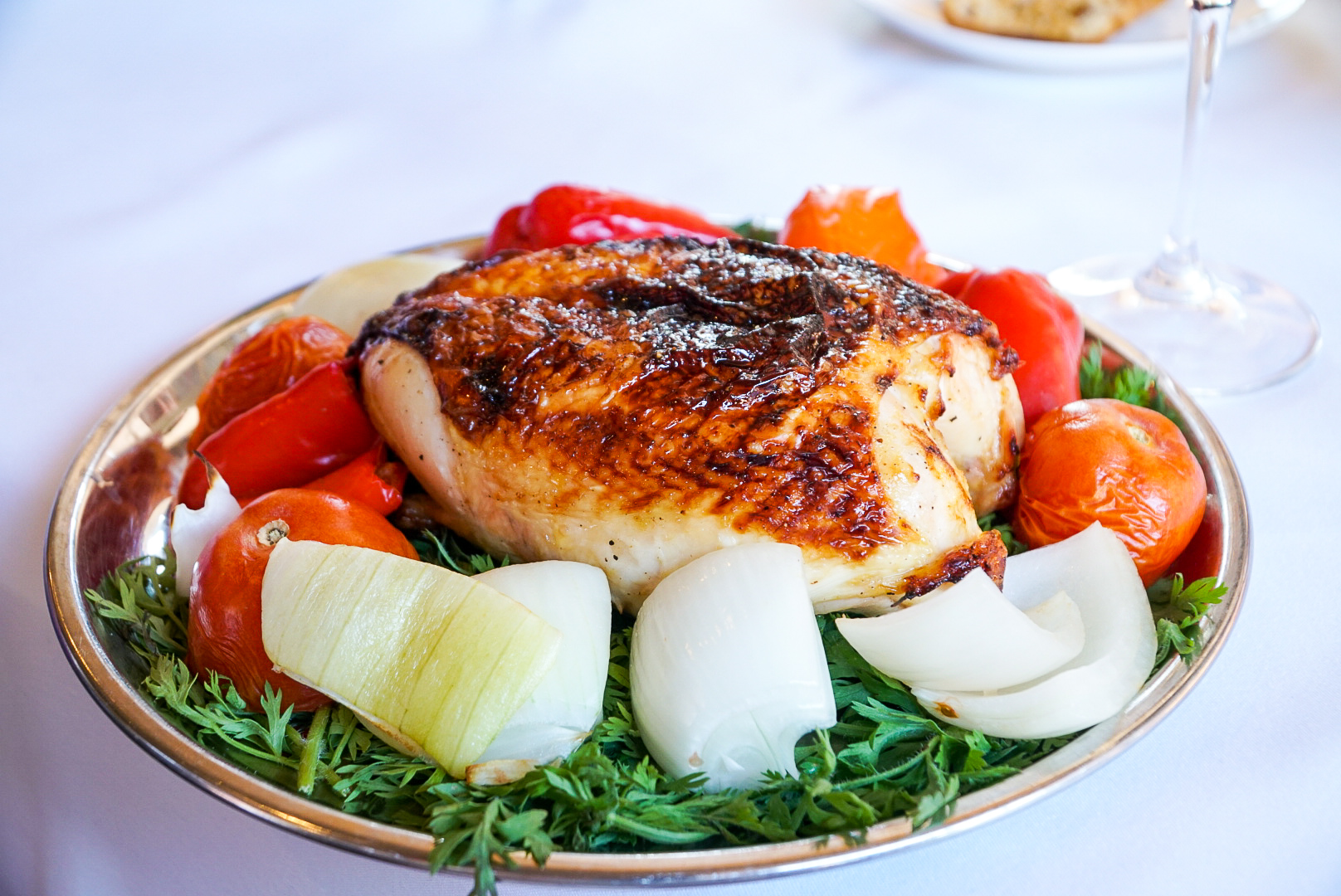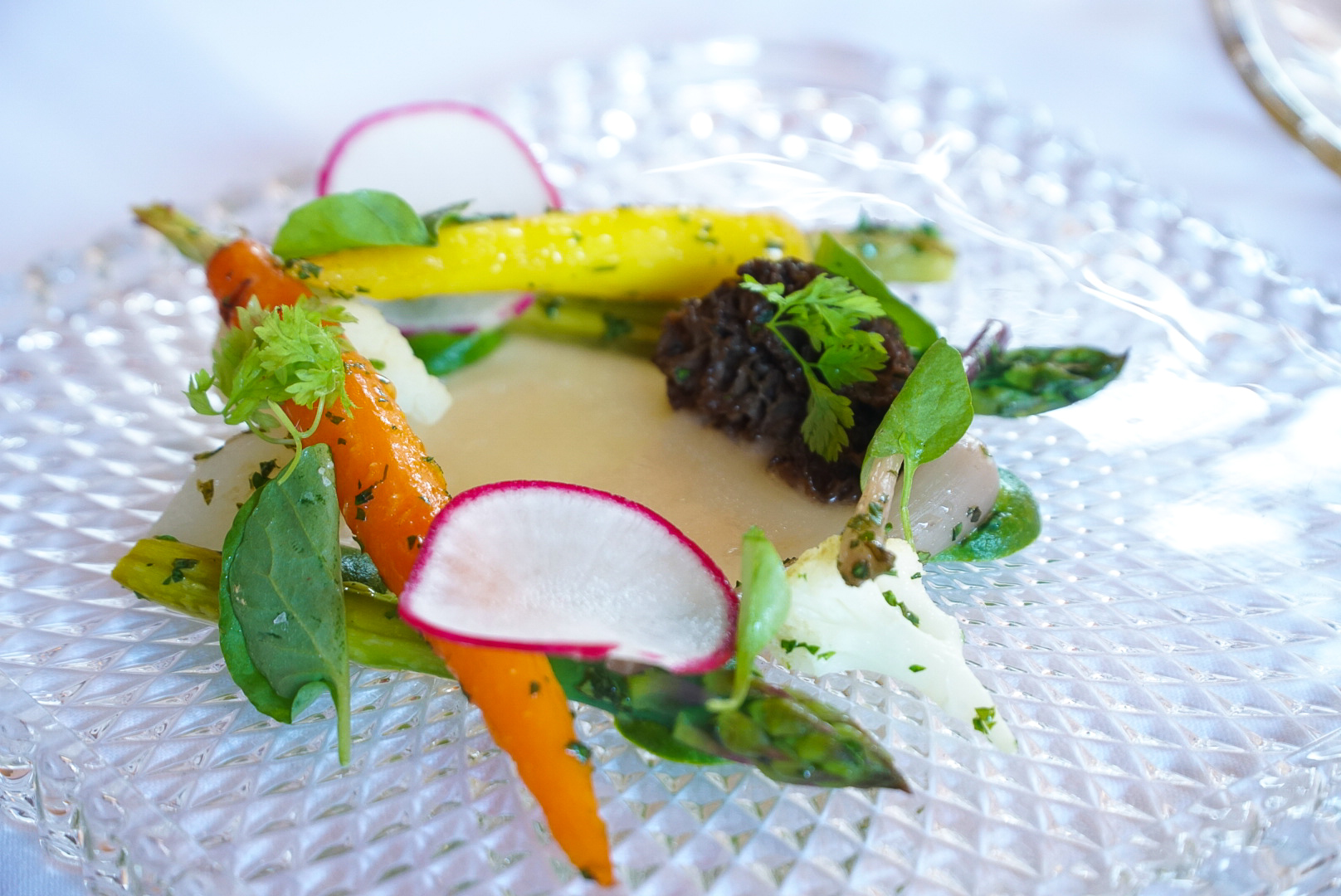 Travail's dinner treated us to a well-curated cheese plate before being served creme brulee and a chocolate souffle with decadent caramel poured inside the warm center.
We even were sent home with three candies to enjoy at home. Dessert perfection!
As we predicted, the meal from the Travail team blew us away. The execution and creativity presented has us even more excited for the opening of their expanded homebase.
What's next for Travail Kitchen and Amusements?
They'll be transitioning their Minneapolis residency to Kua: Modern Mexican, in collaboration with Mexico City native Gustavo Romero. Gustavo took inspiration from some of his favorite neighborhoods, including Roma.
If you haven't read our post on all the delicious reasons to visit Roma and La Condesa, it will help to make your mouth water while waiting for this upcoming residency.
Finally, Travail will reveal their big renovation at their home in Robbinsdale, a suburb outside of the Minneapolis. This will definitely be on our to-do list during our next foodie trip to the Twin Cities.