Hey! Karen, here! I'm by no means a fashion blogger, but did put in considerable research on what to wear in Morocco. I wanted to keep cool and feel stylish while still respecting the cultural norms of Morocco. A few of you asked me to link some of the items I wore in Morocco.
While many of the items I bought are no longer in stock, I found a few similar styles that I think you'd enjoy. They are pretty affordable and many offer free 2-day shipping on Amazon prime! While doing my research prior to traveling, I found a few bloggers link to items to wear in Morocco, only to find they were like $500 per piece. I was definitely planning on saving my money for stylish souvenirs from Morocco, not blow all my cash before the trip!
Morocco Dress Code
In Morocco, it is traditional for women to keep their shoulders and legs covered. This makes shopping pretty tricky as American maxi dresses usually feature off-the-shoulder or low-cut styles. Don't be afraid about looking frumpy – there are still ways to look stylish while obeying these cultural rules.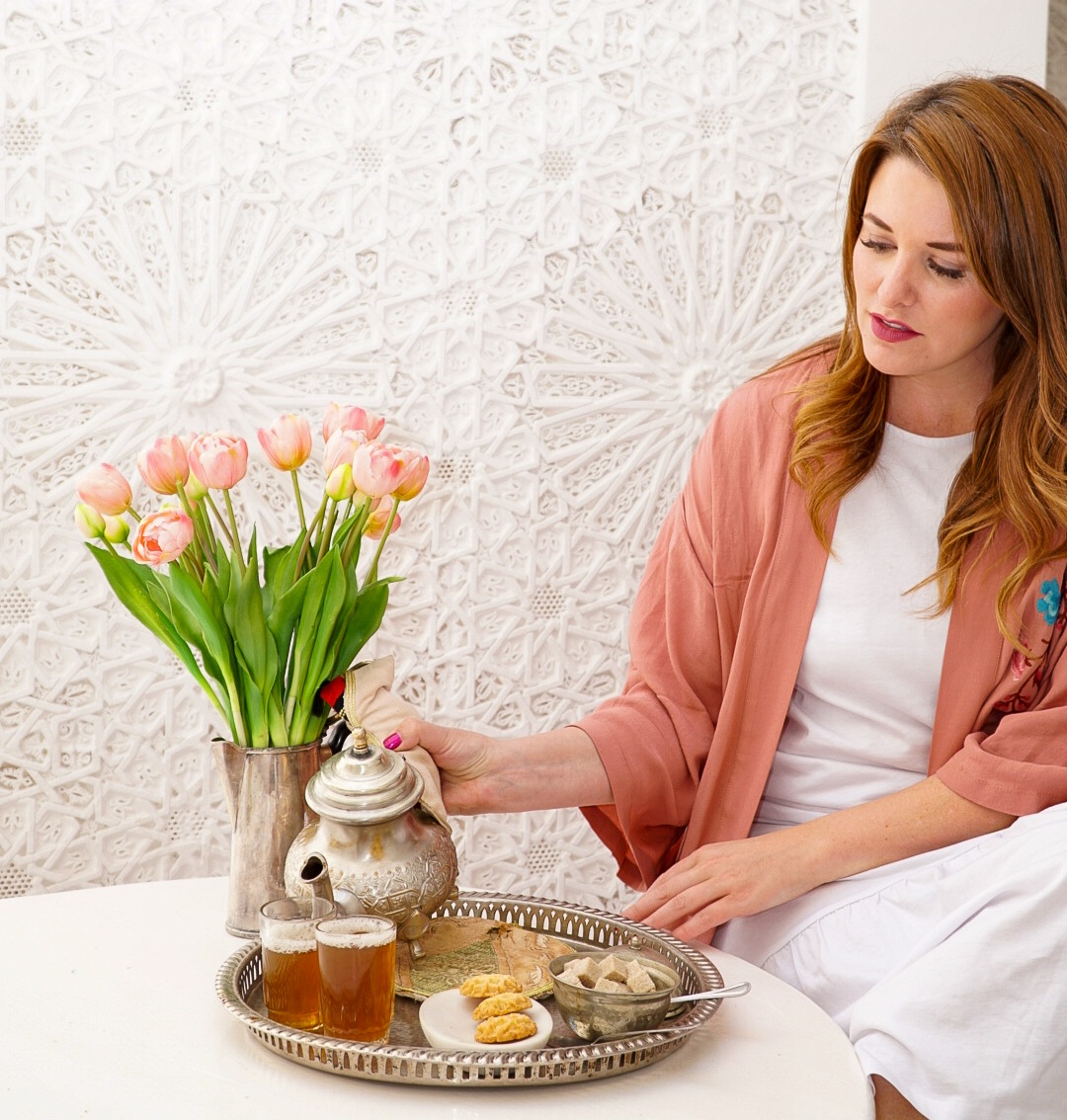 My go-to pieces of clothing were long, flowy, cotton maxi dresses. They were long enough to cover my legs, cool and lightweight, plus hella comfortable. This was essential as we rented a car and drove from Marrakech to the Sahara desert, to Fes, through Casablanca, and back to Marrakech. We basically drove through all of Morocco! Long car rides require comfy attire.
Here are some maxi dress looks that are perfect for Morocco, the harem dresses were a favorite of mine. Each item is available in more colors and prints if you click the image.
Since most maxi dresses are sleeveless or low cut, I utilized cover-ups to cover my shoulders. A lightweight duster coat worked perfectly. Pick a color and style that will mix and match with the maxi dresses you plan to wear. I'd recommend avoiding sheer lace, but the lace duster linked below actually has a number of patterns, some of which are opaque, that I think would be adorable for Morocco.
A kimono is also an on-trend item that pairs really well with maxi dresses and serves the purpose of shielding your shoulders. They're so cute that you'll be integrating them into your wardrobe even after your trip is finished. Just add skinny jeans and a pair of heels. Each item I have linked below have a TON of other colors and designs to choose from.
You also can't do wrong with a pashmina shawl as well. They take up minimal space in your suitcase and can be wrapped around your shoulders or even your head if you'd prefer to cover your hair in the souks. They can be a little fussy to keep wrapped up a windy day, so you may want to use a broach or a pin to help keep it in place. The first pashmina has a whopping 45 colors to choose from. Both of these selections are lightweight, which is perfect for the Moroccan heat.
We hope this guide helped you plan what to pack for Morocco! Leave us a note or message us on social media to tell us more about your trip!
Heading to Morocco? Be sure to read these guides before you go!