These Japanese monkeys are seriously one of the best things we did on our entire trip to Japan, and you should definitely visit Japan Snow Monkeys in April or whenever you're in Japan.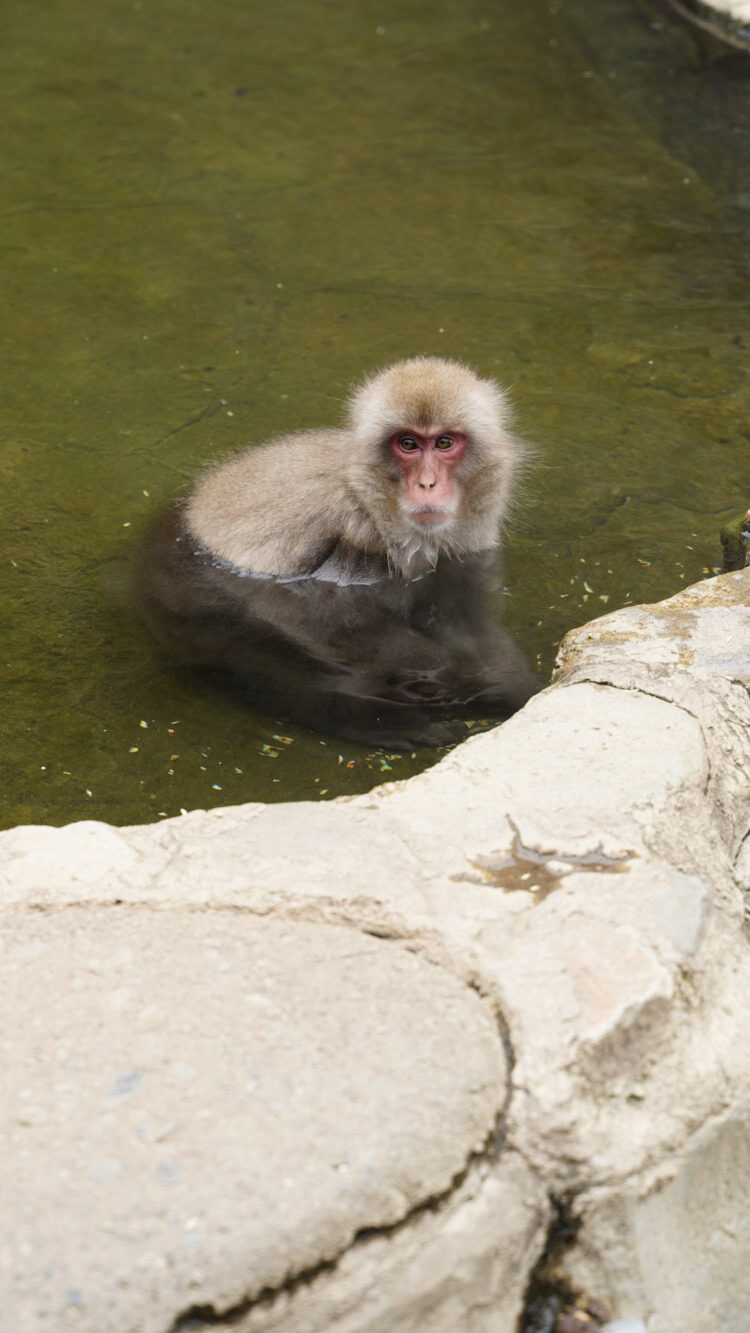 Jigokudani monkey park AKA Snow Monkey Park is home to the viral Japan Snow Monkeys in the Nagano prefecture of Japan.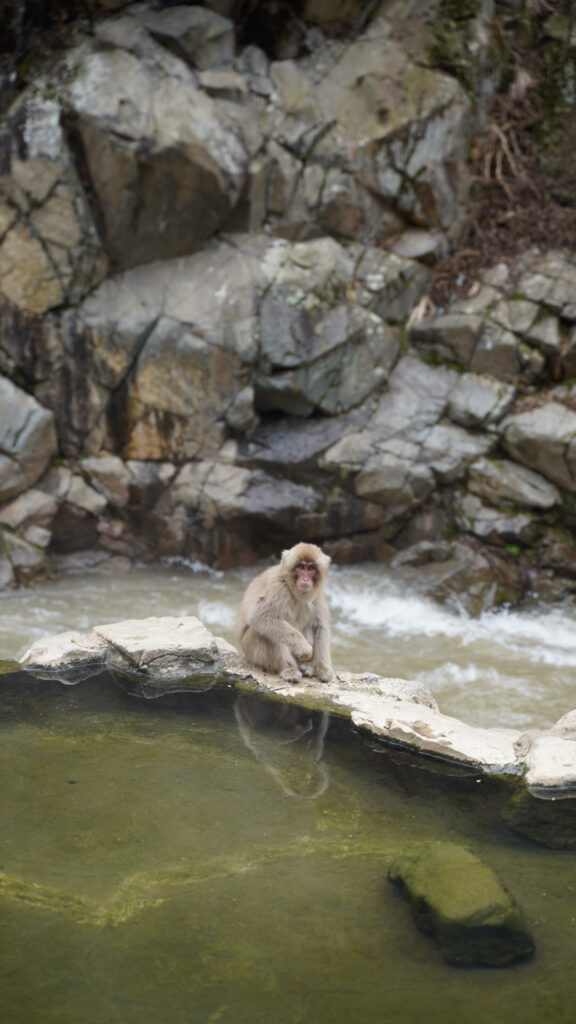 We love adding in wildlife exploration in our travels (if you love cute animals, don't miss our post about the cute Amazon river animals we met while cruising down the Amazon River in Peru!) so adding in a visit to Snow Monkey Park was a no-brainer addition to our Japan itinerary before rushing off to the busy metropolis of Tokyo.
How to See Snow Monkeys in Japan in April
If you're planning a trip to Japan and want to experience something truly unique, seeing the Japanese snow monkeys is an absolute must.
These fascinating creatures are known for their hot spring baths and playful demeanor.
The best place to see them is at the Jigokudani Snow Monkey Park in Nagano, which is about a 2.5-hour train ride from Tokyo. (You may want to check out: is JR Pass worth it?)
Here's everything you need to know about seeing the snow monkeys in April.
Where Can I Find Japanese Snow Monkeys?
The Jigokudani Snow Monkey Park is located in the mountains of Nagano Prefecture in Japan.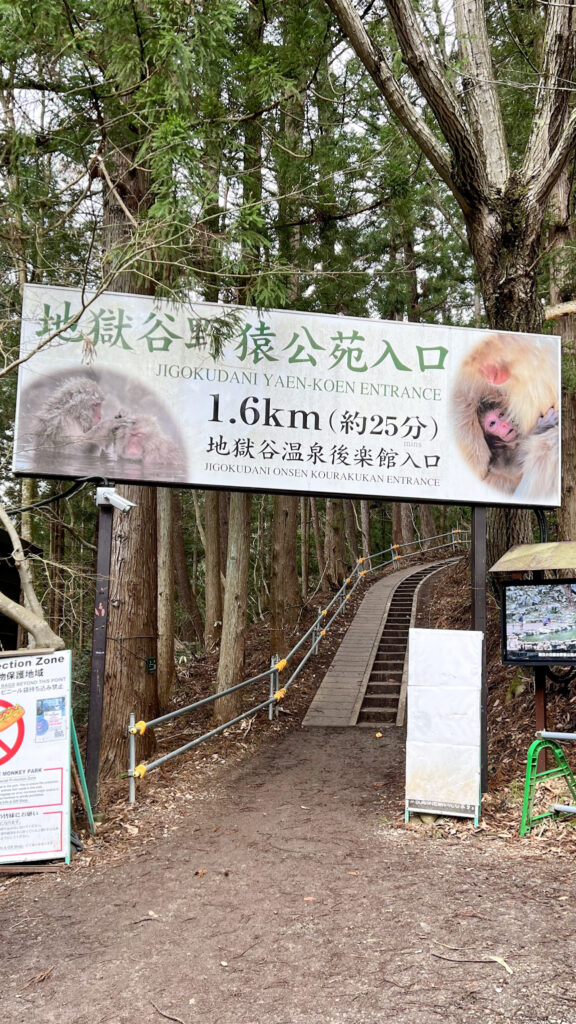 It is home to a large population of Japanese macaques, also known as snow monkeys.
The park is set in a beautiful valley, surrounded by snow-capped mountains in winter, and features natural hot springs that the monkeys bathe in.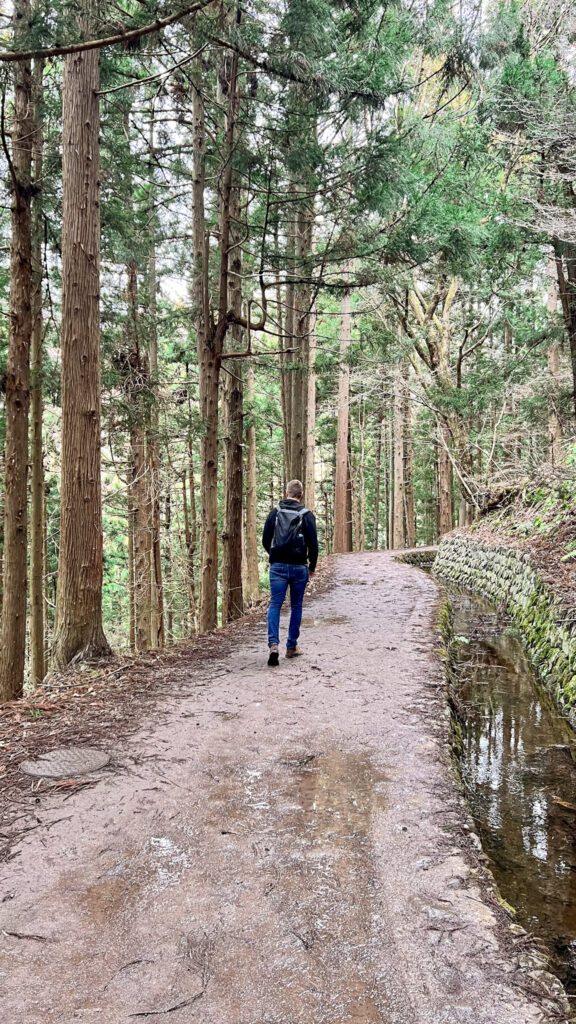 How to Get to the Jigokudani Snow Monkey Park?
The Jigokudani Snow Monkey Park is easily accessible by public transportation.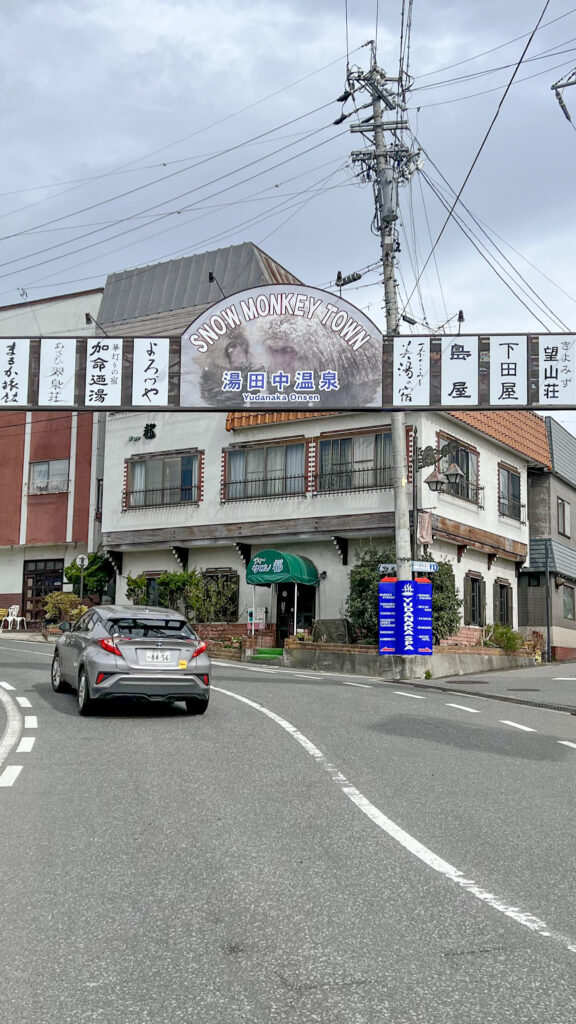 From Tokyo, take the bullet train (one of the best express trains in the world) to Nagano Train Station. This line works with a Japan Rail Pass (aka JR Pass).
Then transfer to the Nagano Dentetsu Line to Yudanaka Station (a local train).
From Yudanaka Station, take a local bus or taxi to the park entrance.
Alternatively, you can take an express bus ride from Tokyo Station directly to the park entrance.
If you're staying in the nearby Shibu Onsen or Kanbayashi Onsen traditional Japanese onsen towns, there are also buses that run from these areas to the park entrance.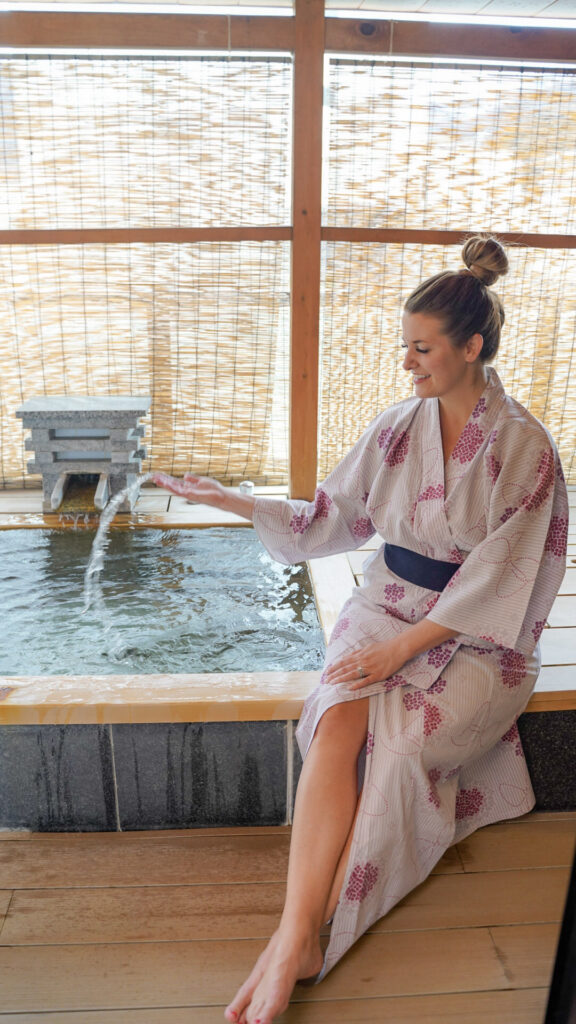 We stayed at Aburaya Tosen and they actually had a free shuttle that brought us to the park.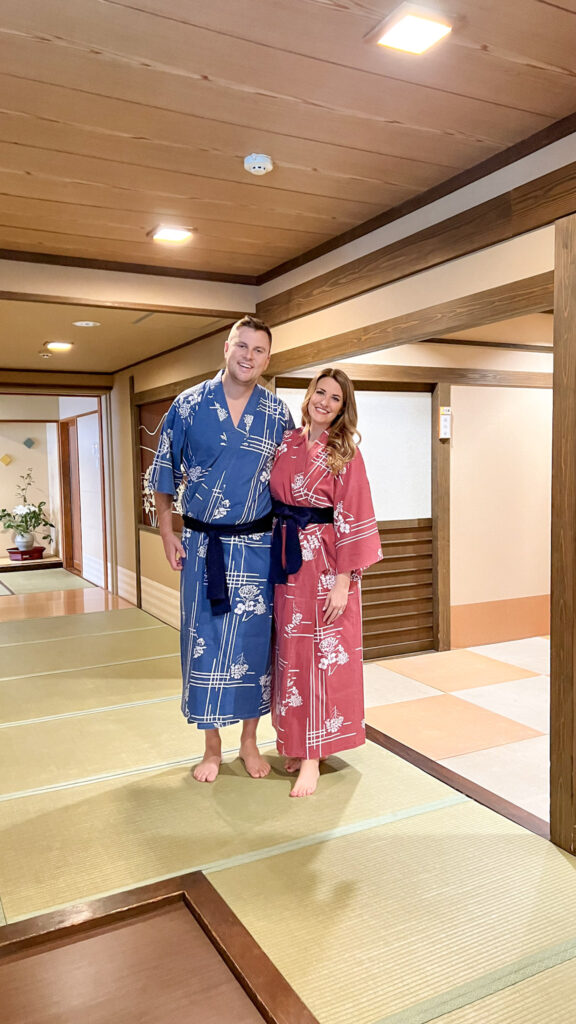 The "Best Time" to Visit the Jigokudani Snow Monkey Park
The time most people envision themselves seeing the snow monkeys is during the winter season from December to March.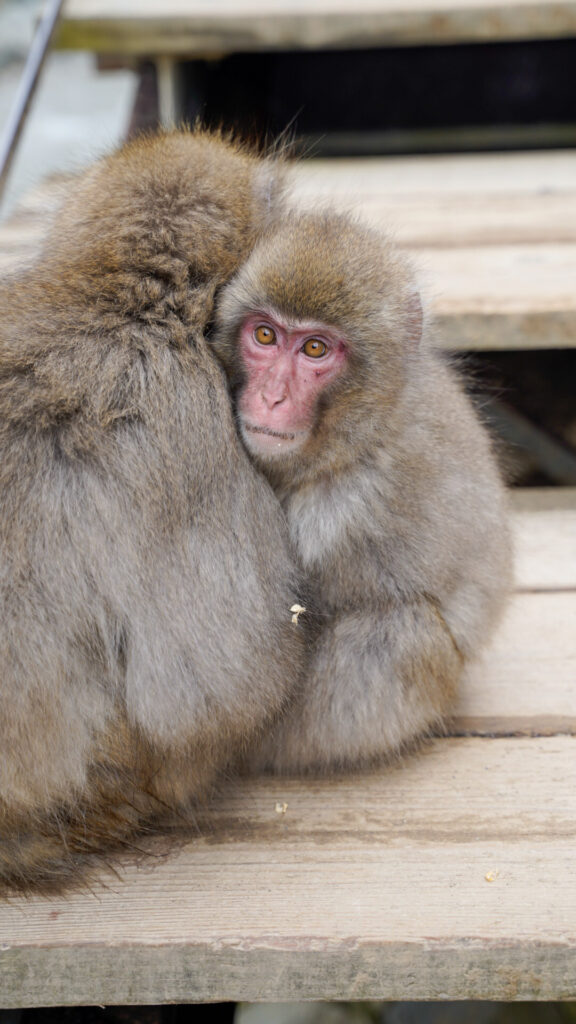 During this time, the park is covered in snow, and the monkeys are more active and spend more time in the hot springs.
However, if you're visiting in April, you will still be able to see the monkeys, there just won't be snow everywhere and it won't be as cold.
If you're planning a day trip to the park, it's best to arrive early in the morning to avoid the crowds.
The park opens at 9 am, and the first bus from Yudanaka Station arrives at 8:30 am.
If you have plenty of time, consider staying overnight in one of the traditional Japanese inns in the towns of Shibu Onsen or Kanbayashi Onsen for a truly immersive experience.
Seeing the Japanese snow monkeys at the Jigokudani Snow Monkey Park is a unique and unforgettable experience.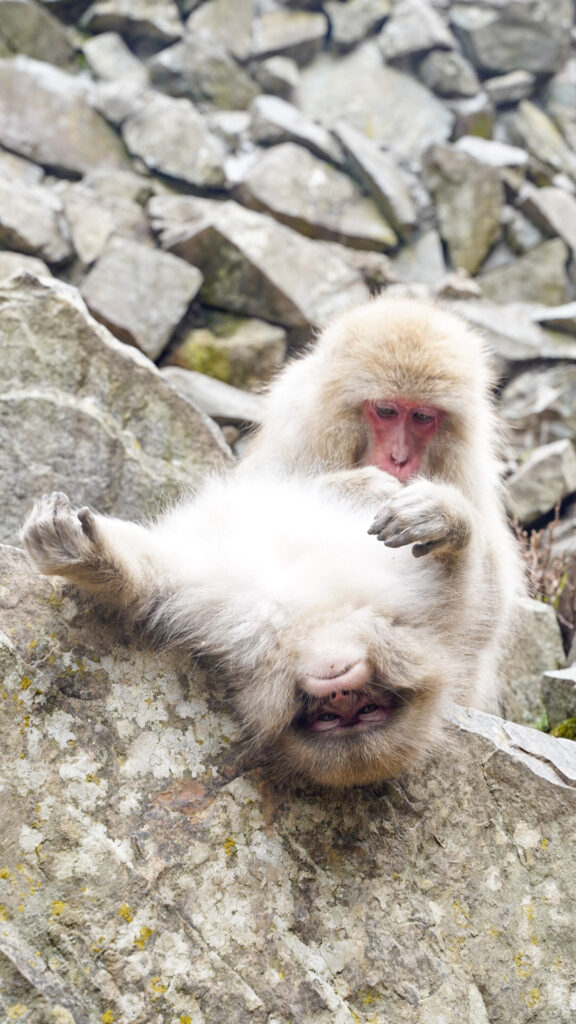 Whether you're an animal lover or just looking for something different to do in Japan, a visit to the park is well worth the trip.
Are There Snow Monkeys at Snow Monkey Park Year-Round?
Yes, you can see snow monkeys at the park year-round.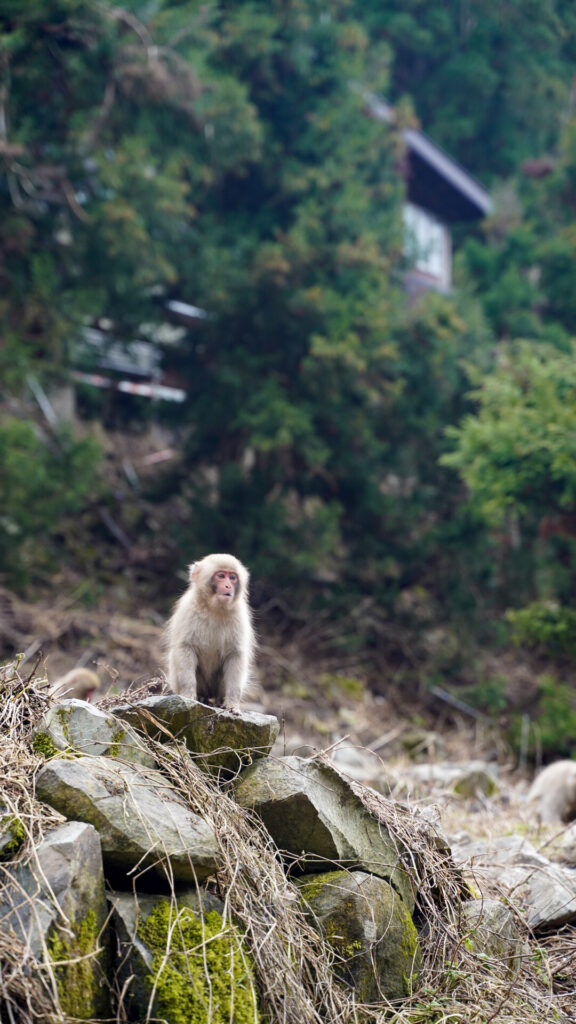 However, the most well known time to see them is during the winter months when they spend more time in the hot springs to keep warm and snow is all around.
When we were there the snow wasn't everywhere and it was slightly warmer, but there were still a ton of monkeys all over.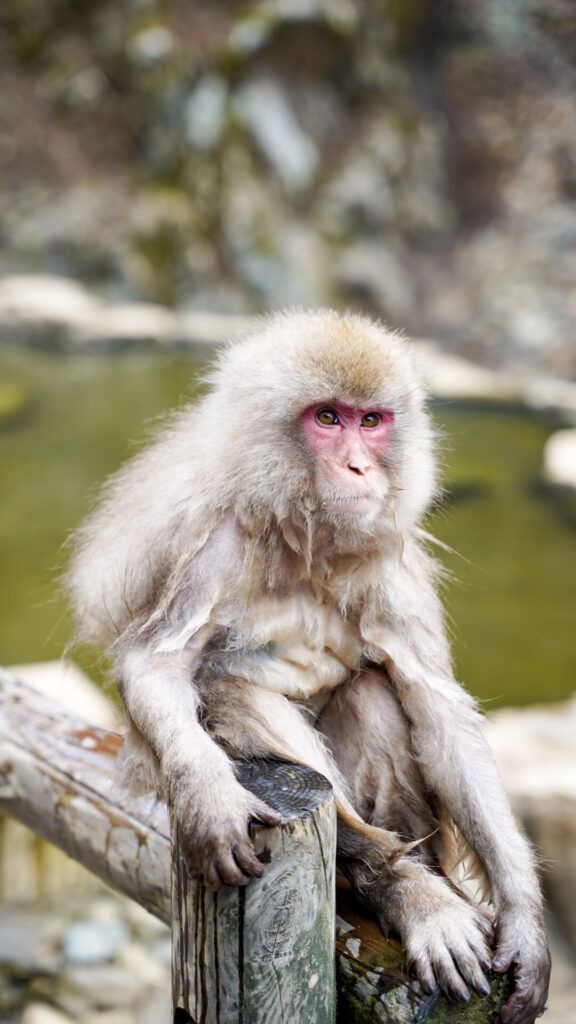 The monkeys are used to getting fed at the hot springs park, so you can expect to see them all the time, they just might not spend as much time in the water during the warmer months.
Benefits of Seeing Snow Monkeys in Japan in April
While the winter season is the most popular time to see the snow monkeys, there are also several benefits to visiting in April.
One of the main benefits of visiting in April is the warmer weather. While it may still be chilly in the mountains of Nagano, the temperatures are much milder than in the winter months, making it a more comfortable experience for visitors.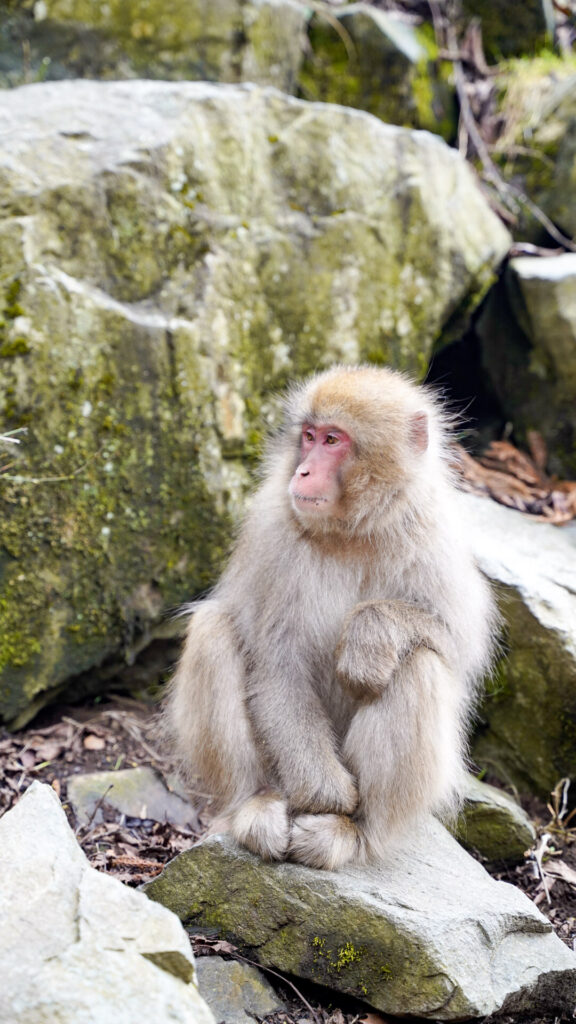 April is also a great time to see the cherry blossoms in full bloom.
Many visitors to Japan come specifically to see the cherry blossoms, and combining a visit to the snow monkeys with a cherry blossom viewing is a great way to make the most of your trip.
Another benefit of visiting in April is the smaller crowds.
While the snow monkeys are a popular tourist attraction year-round, the crowds tend to be smaller in the spring months.
This means that visitors can enjoy a more peaceful and less crowded experience at the park.
We enjoyed the warmer weather, not having to hike into the park through snow, and not having to pack or rent snow boots for the hike.
Drawbacks of Visiting Snow Monkey Park in April
While there are several benefits to visiting the snow monkey park in April, there are also some drawbacks to consider.
One of the main drawbacks of visiting in April is that the snow may have already melted. Making it less "picturesque" according to social media than in the winter months.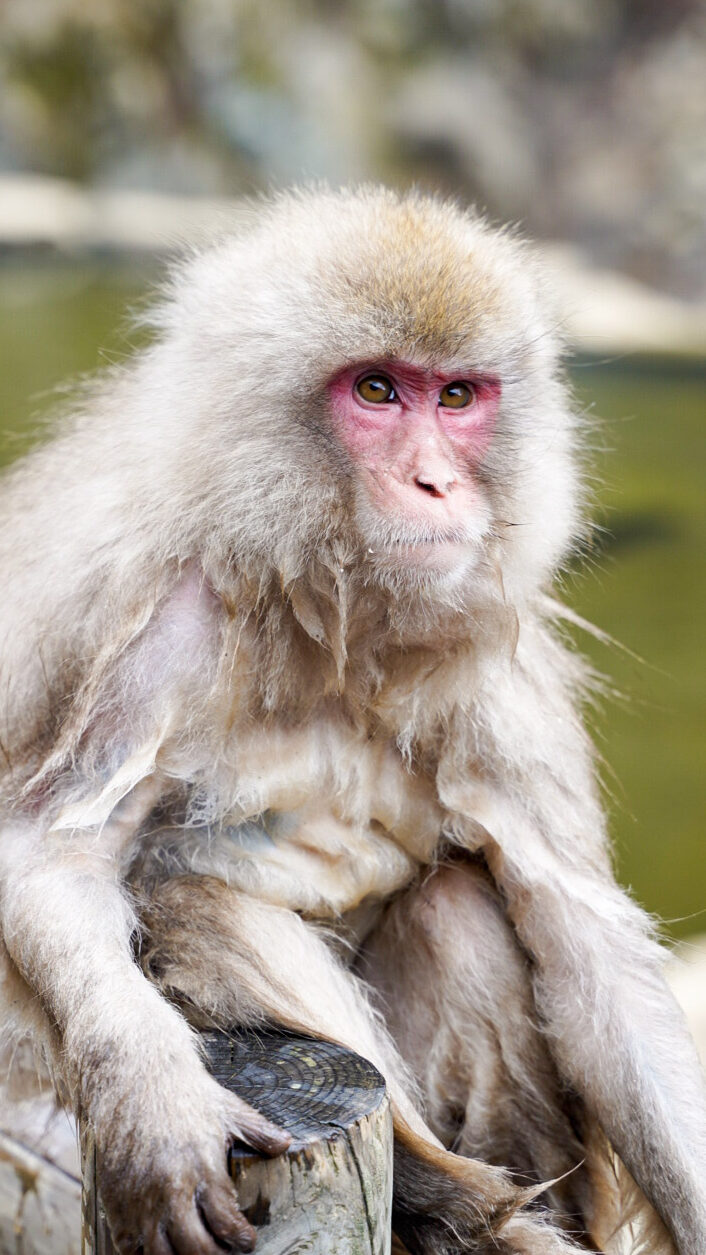 The snow-covered landscape is a big part of the appeal of the park. But, we enjoyed the park even though there wasn't much snow.
During the winter, the monkeys spend more time in the hot springs for warmth, which makes for great photo opportunities.
With this being said we still personally saw the monkeys playing and interacting a ton, even in April.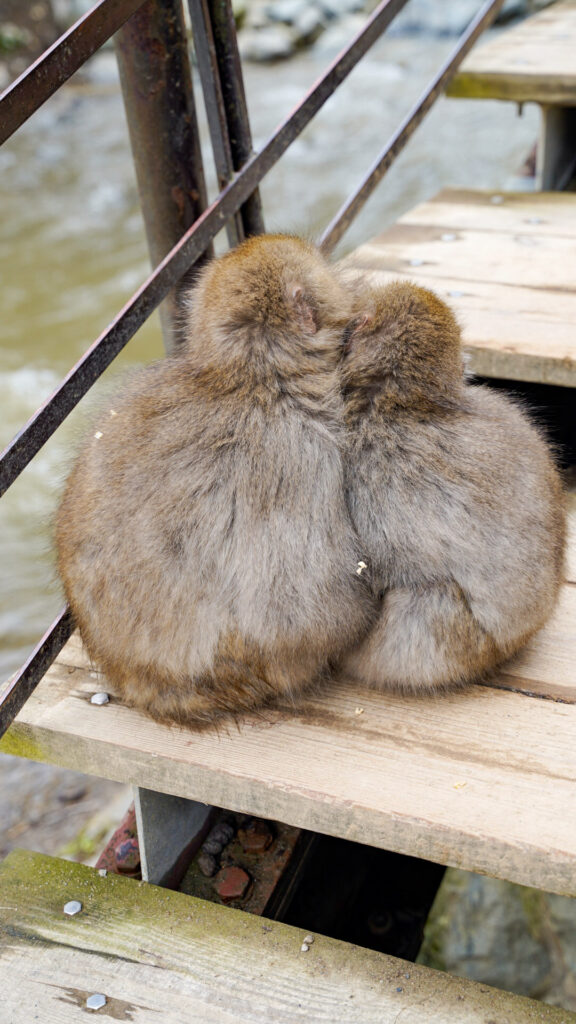 Finally, visiting the park in April may require more planning than in the winter months.
During the winter season, there are regular bus services from Yudanaka Station to the park entrance. However, in the spring months, the bus schedule may be less frequent. In this case plan your trip carefully to avoid long waits.
Visiting the Jigokudani Snow Monkey Park in April has its benefits and drawbacks. Ultimately, the best time to visit the park is whenever you make it to Japan.
How Did the Snow Monkeys Start Bathing in Hot Springs?
The Japanese snow monkeys are known for their "love" of hot springs. This is a behavior that is not commonly observed in other primates. So how did they start bathing in hot springs?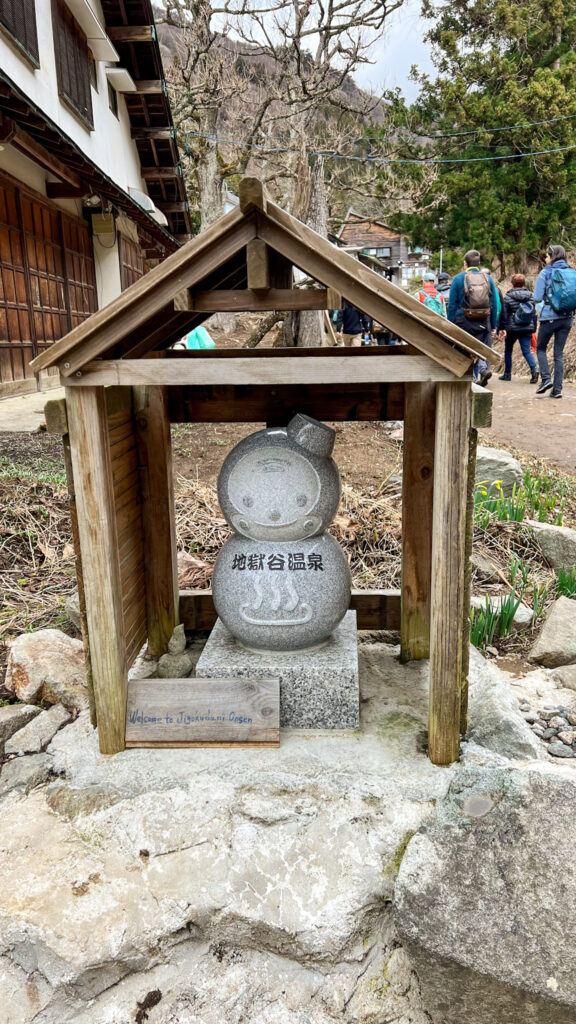 The story goes that in the late 1960s, a group of researchers discovered a female snow monkey soaking in a hot spring in the Jigokudani valley.
The researchers observed the monkey for days and noted that other monkeys in the group began to use the hot spring.
Over time, more and more monkeys began to use the hot spring. The behavior became a regular part of their daily routine.
It is thought that the hot springs provide a variety of benefits to the snow monkeys.
During the cold winter months, the hot springs help the monkeys stay warm and avoid cold-climate stress.
They also help to soothe any aches and pains and have a stress-reducing effect on the monkeys.
We have heard that unlike humans, the monkeys don't soak in the hot springs for relaxation, but it is a source of warmth and they drink from it among other things.
How Close Can You Get to Japanese Snow Monkeys?
The park management has set up a designated viewing area where visitors can observe the monkeys up close.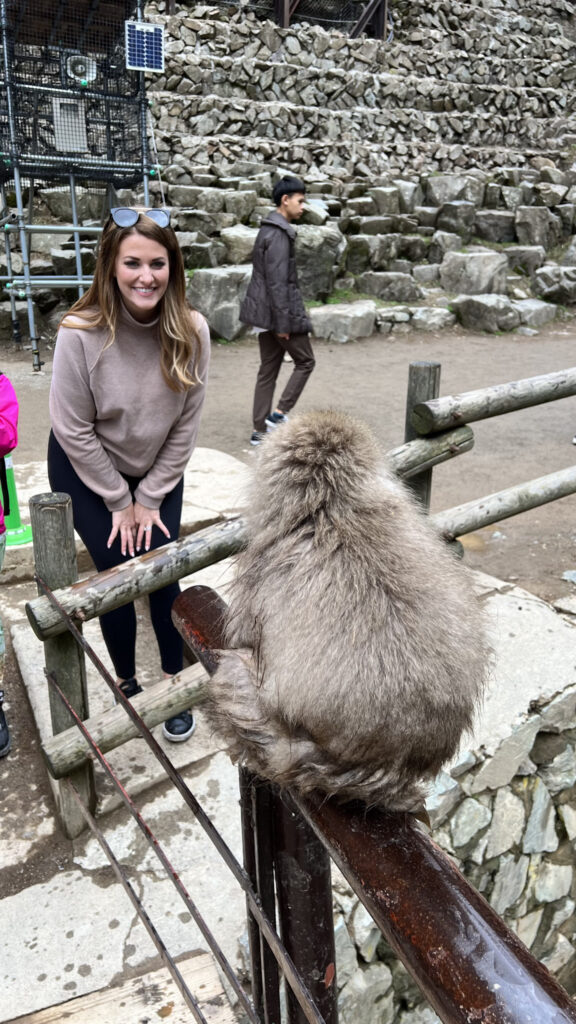 However, it's important to remember that these are wild animals and should be respected.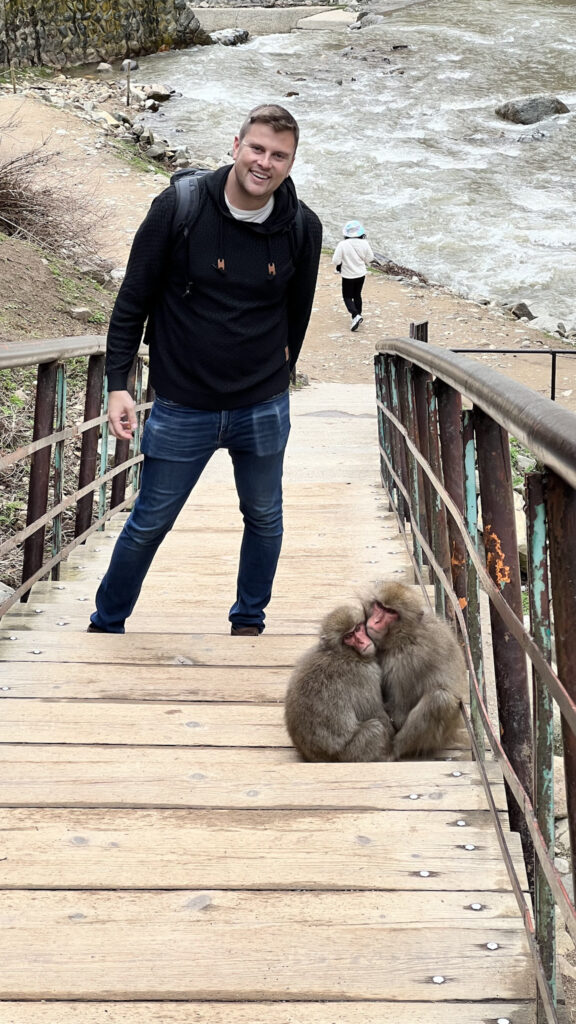 Visitors are not allowed to touch or feed the monkeys, and should keep a safe distance at all times.
With that being said, we do have to note that the monkeys run all around you. From our experience it was safe and so much fun.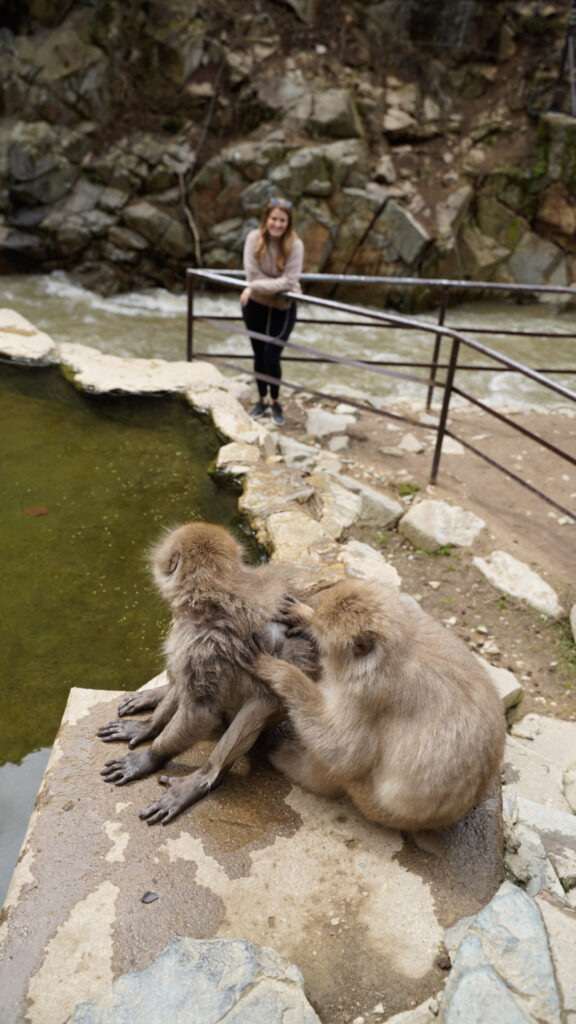 How Can I Swim with Snow Monkeys?
Unfortunately, it's not possible to swim with the snow monkeys at the official park.
The hot springs at the park are for the exclusive use of the monkeys.
But, what most people don't know, you can swim in the hot springs right next to the Snow Monkey Park at Jigokudani Korakukan onsen, a traditional Japanese Inn.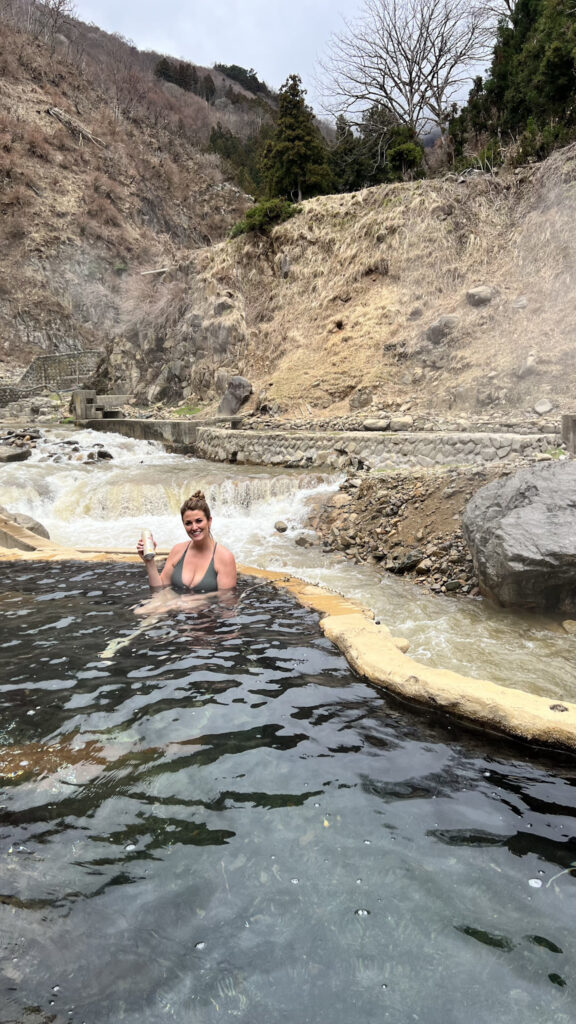 You can actually stay at this Minshuku ryokan but we do warn you, it is extremely rustic.
What we did was pay to use their outdoor hot springs.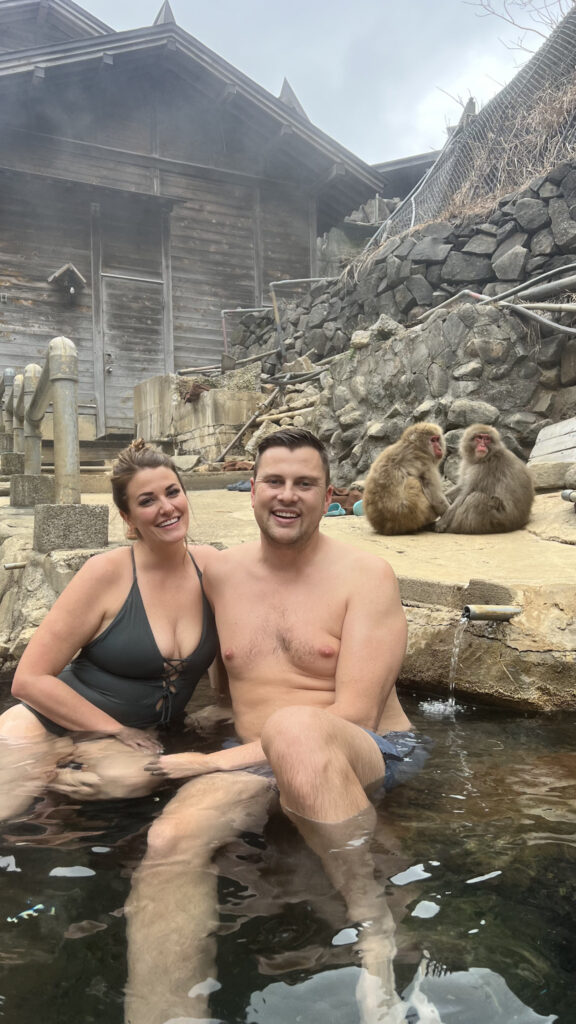 These hot springs, from what we were told, was actually the first location the snow monkeys went to before the snow monkey park was built for them.
Because of the proximity of the onsen to Snow Monkey Park you have extremely good odds that some monkeys will walk up and sip from the water while you're in it.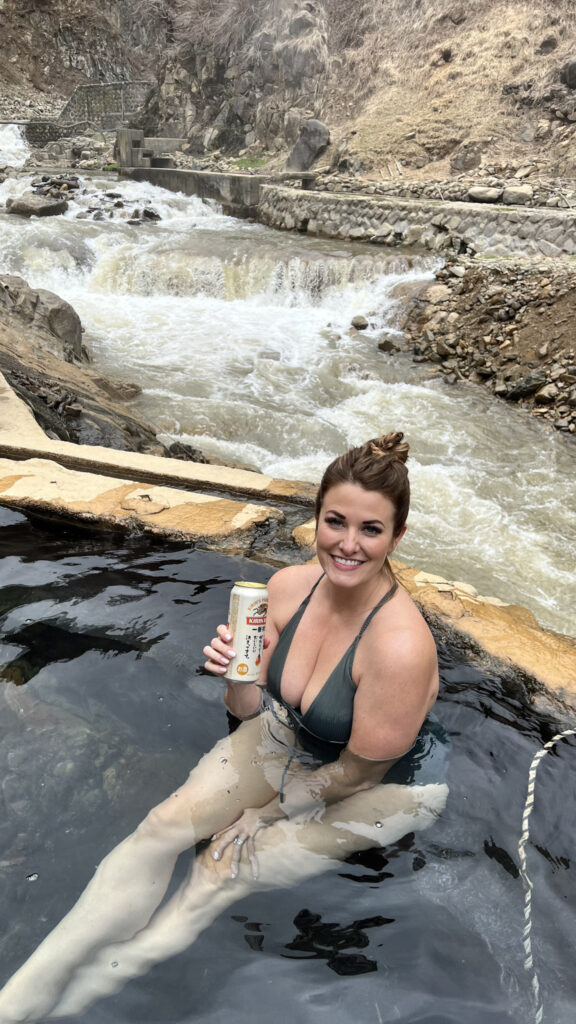 We were personally in the hot spring for about 30 minutes, and then over the next hour around eight monkeys came at different times to hang out around us and have a sip of water.
This onsen hot spring is very affordable, you can buy drinks like beer to bring with you in the water.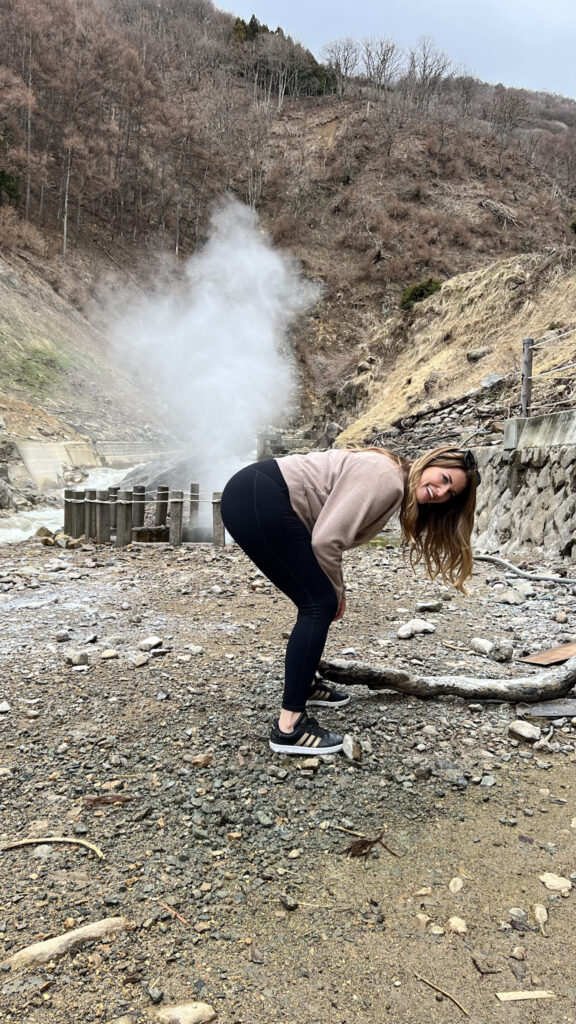 Also, tattoos shouldn't be an issue like more premium onsens where tattoos are banned in Japan.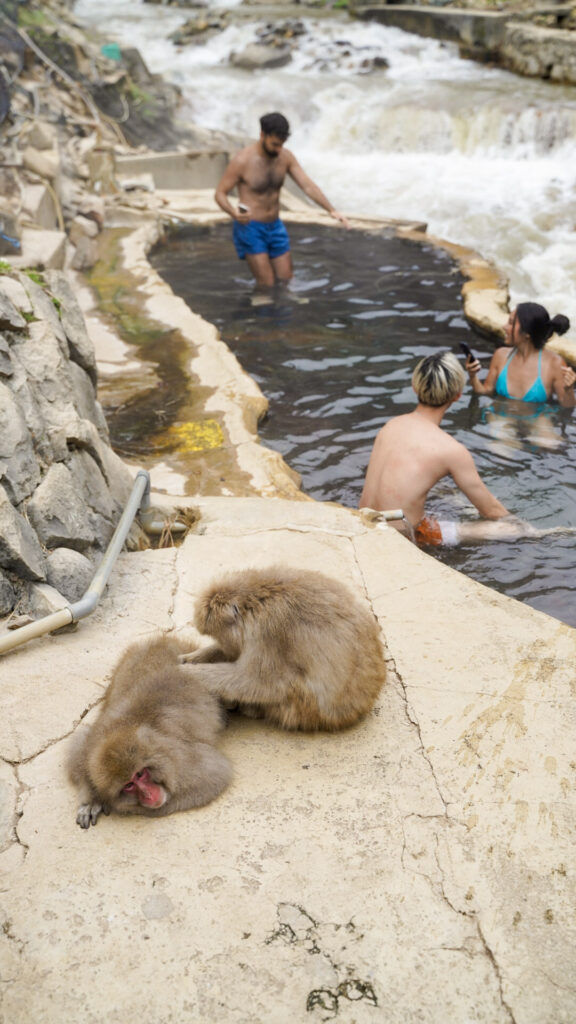 Live Streaming Snow Monkey Camera
You can actually watch the Snow Monkey's year round via this live camera.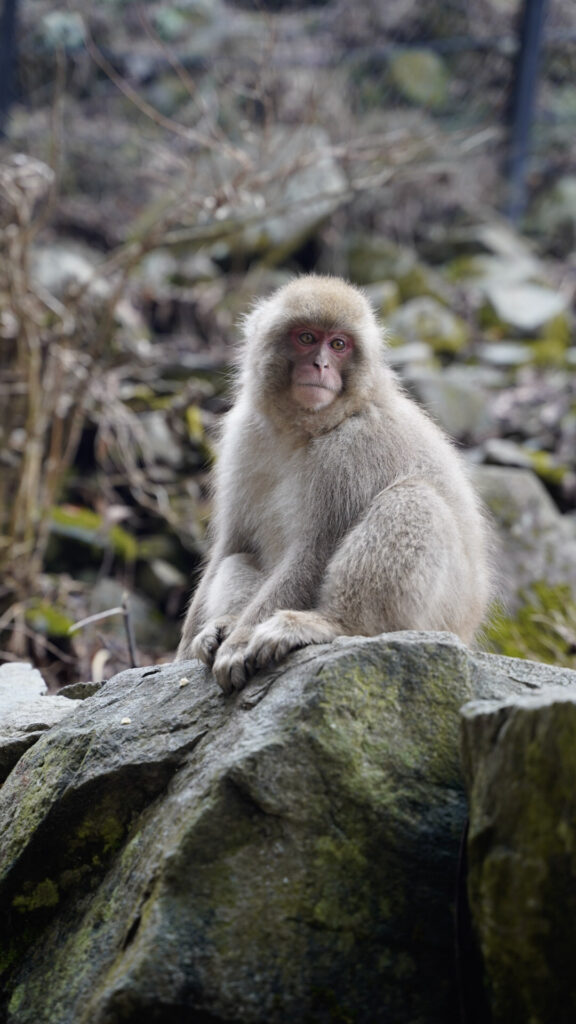 When at the park you can see the cameras, and it's so cute to see the monkeys look into it sometimes.
Other Things to Do in Nagano, Japan
Nagano Prefecture, located in the central part of Honshu, Japan's main island, is home to many natural wonders and cultural attractions.
Besides the Jigokudani Snow Monkey Park, there are many other things to do in Nagano.
Here are some of the top attractions to explore in this beautiful region.
Zenko-ji Temple
One of the most important cultural sites in Nagano is the Zenko-ji Temple.
It is one of the oldest and most important Buddhist temples in Japan and is said to house the first Buddhist statue ever to be brought into Japan.
The temple is located in the heart of Nagano City and is easily accessible by train or bus.
The temple complex is enormous and includes several smaller temples and shrines.
Visitors can explore the main hall, which houses the famous Buddhist statue, and the underground passage, which is said to grant visitors enlightenment.
The temple is also surrounded by a lively shopping and dining district, making it a great place to spend a day exploring.
Award Winning Sake Tasting
Nishinomon-Yoshinoya Sake Brewery is open daily and offers tastings of a large variety of sakes made in different styles, and included in this affordable tasting you get to try their rare award winning sakes.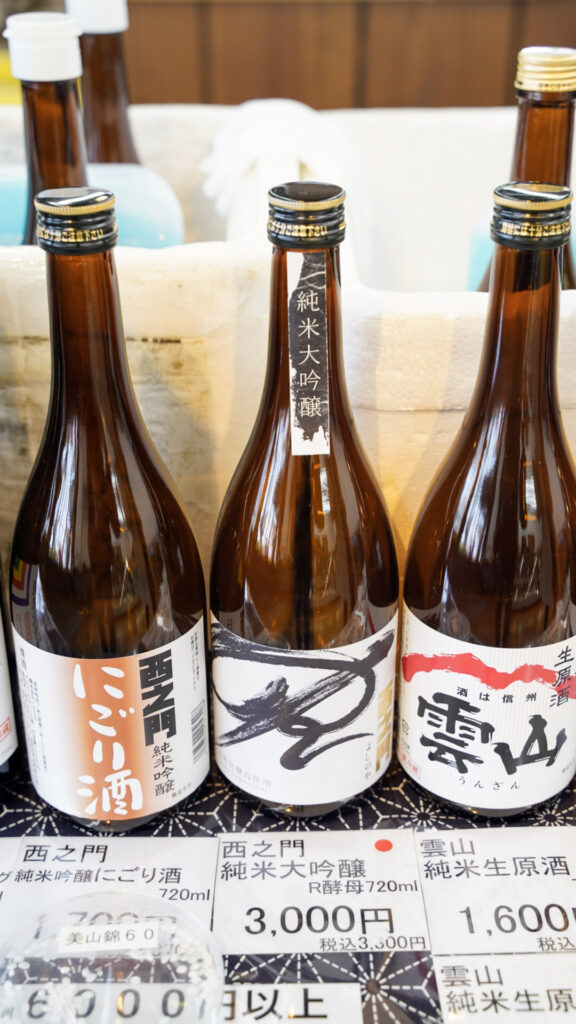 Their award winning sake is made via a drip method that takes a ton of time and labor.
The two other noteworthy sakes that we enjoyed (and had never seen before) were their sparkling junmai, and another sake made with a unique ingredient that made the sake taste like white wine.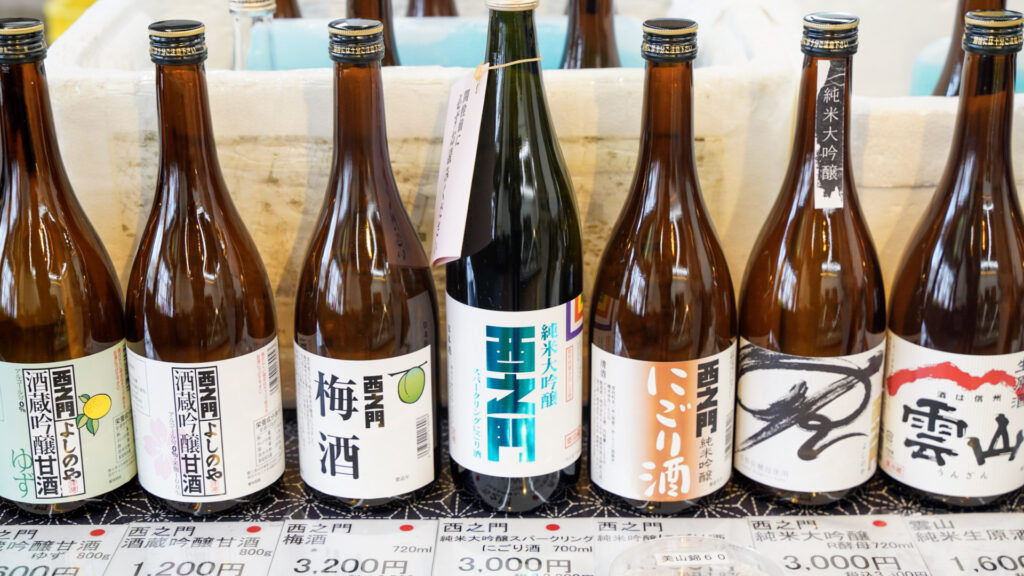 We highly recommend doing the tasting. Then buying 1-2 bottles to bring with you to your hotel or traditional onsen.
Shiga Kogen Ski Resort
Nagano is famous for its ski resorts, and one of the best is Shiga Kogen Ski Resort.
It is the largest ski resort in Japan and was one of the venues for the 1998 Winter Olympics.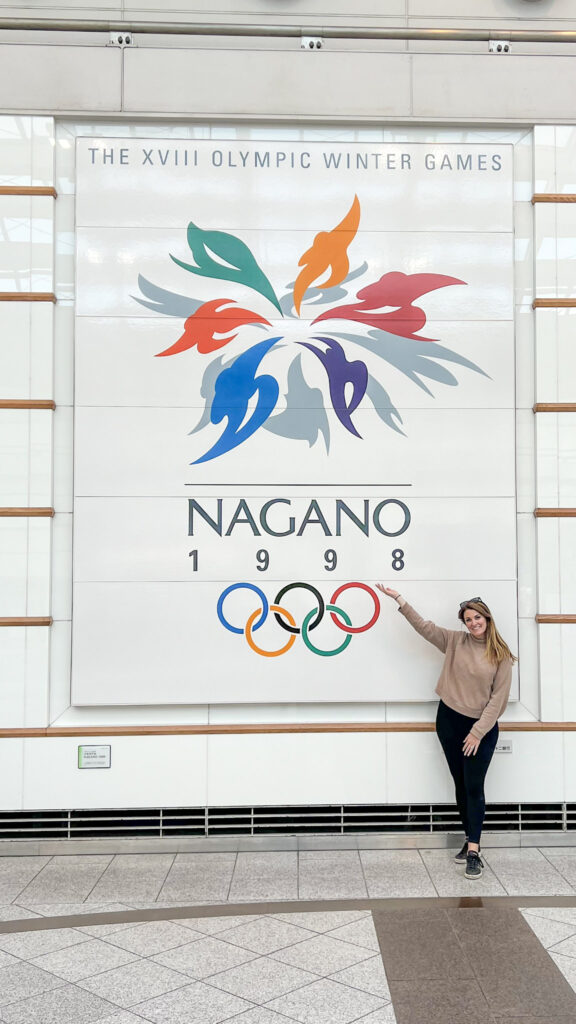 The resort offers a wide variety of slopes for all skill levels, from beginner to expert.
In addition to skiing and snowboarding, the resort also offers snowshoeing, snowmobiling, and other winter activities.
The resort is easily accessible by bus from Nagano Station. It's a great day trip destination for people that love Olympic history. Or if you want to hit the slopes if snow is still on the ground.
Nagano Apples
When in the Nagano Prefecture you'll quickly realize that their famous apples are the star produce of the region.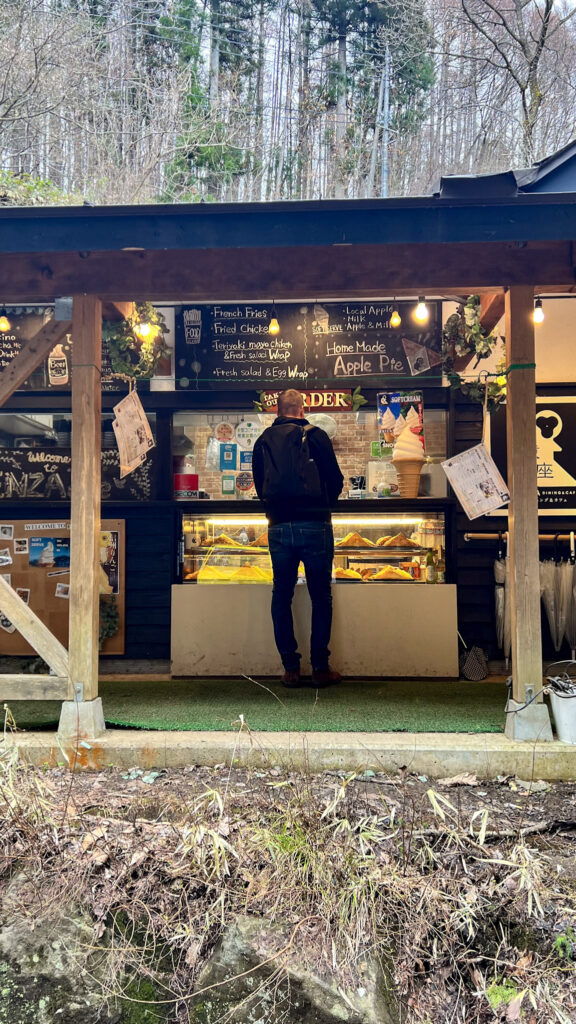 The two most famous apples are Shinano Sweet and Shinano Gold apples that you can try on their own, in ice cream, in pies, and even in candy.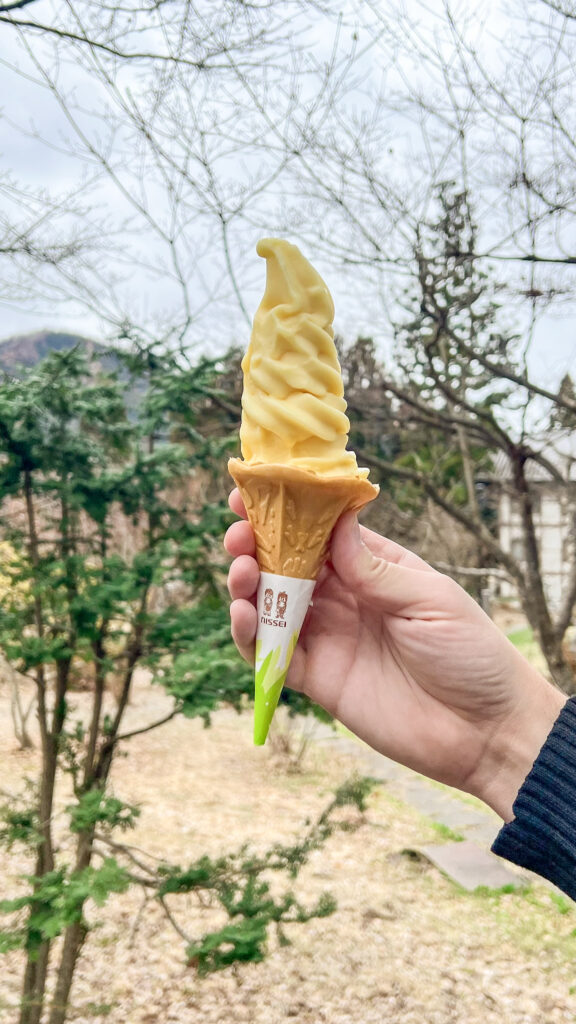 Kit Kat even makes a special apple flavor Kit Kat that you can only buy when in Nagano Prefecture.
We enjoyed an apple hand pie and apple ice cream from the cafe at the base of Snow Monkey Park.
Kiso Valley
The Kiso Valley, located in Nagano, is a picturesque region that is home to some of Japan's beautiful traditional villages.
The villages, such as Narai-juku and Tsumago-juku, were once important stops on the old Nakasendo Road. A road that connected Tokyo and Kyoto.
Today, the villages have been preserved as living history museums, with traditional architecture and local crafts. Visitors can explore the narrow streets and old-fashioned storefronts, and even stay in traditional inns and guesthouses. The Kiso Valley is easily accessible by train from Nagano Station.
Nagano Prefectural Shinano Art Museum
If you're interested in art, be sure to visit the Nagano Prefectural Shinano Art Museum.
The museum is located in Nagano City and features a wide variety of modern and contemporary Japanese art.
The museum's permanent collection includes works by famous Japanese artists such as Yayoi Kusama and Kiyoshi Saito. The museum is easily accessible by train or bus from Nagano Station.
Soba Making Experience
Soba, or buckwheat noodles, is a staple of Japanese cuisine, and Nagano is famous for its high-quality soba noodles.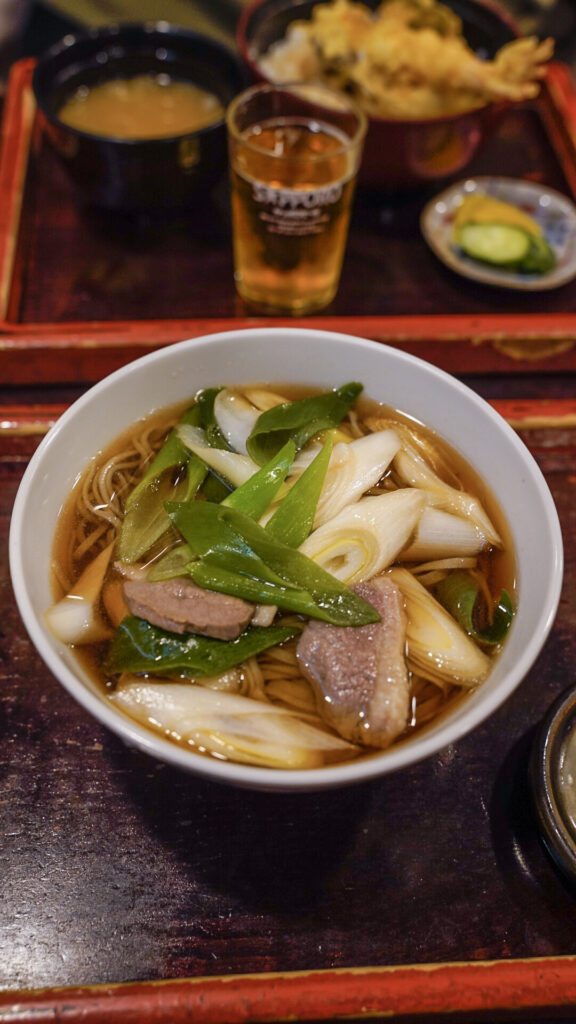 Visitors can take part in a soba-making experience. You can learn how to make the noodles from scratch and enjoy a delicious meal.
Many of the soba-making experiences take place in traditional homes and inns, adding to the authentic atmosphere.
This is a great way to experience Japanese culture and cuisine firsthand. Prior to traveling we always recommend and personally look at Airbnb Experiences and TripAdvisor for authentic experience options like this.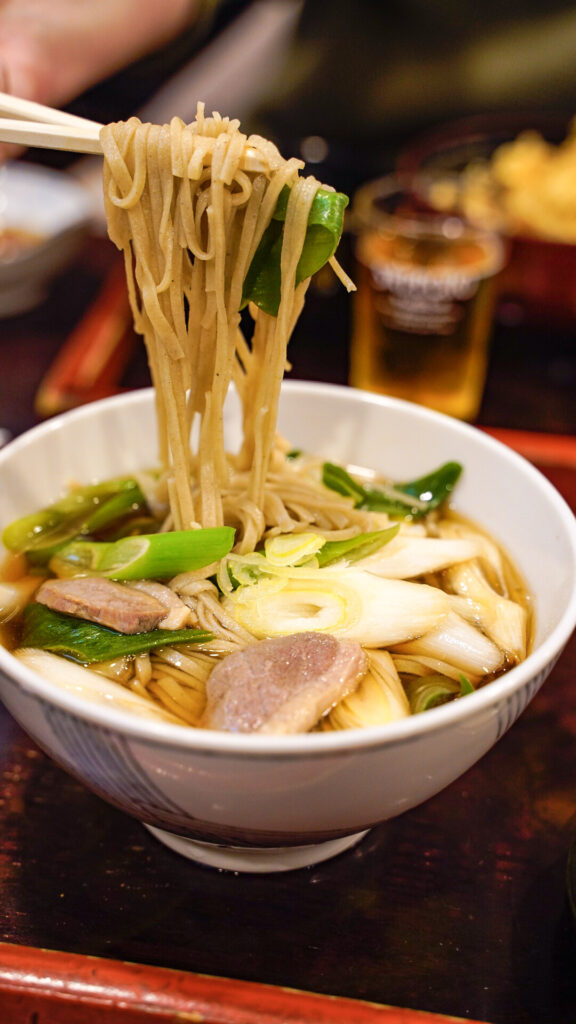 If you don't have time for a class, be sure to try this local food at a nearby Nagano restaurant.
Kamikochi
Kamikochi is a beautiful alpine valley located in the Northern Japan Alps.
It is a popular destination for hikers and nature lovers, with its crystal-clear rivers, towering peaks, and abundant wildlife.
Visitors can take a bus from Matsumoto Station to the entrance of the park. Then you can explore the hiking trails and take in the stunning scenery.
The park is open from mid-April to mid-November. The best time to visit is in the autumn when the leaves turn vibrant shades of red and yellow.
Nagano Prefecture is a wonderful destination for those looking to explore the beauty and culture of Japan from the snow monkeys and beyond.
From ancient temples to ski resorts, and traditional villages to modern art museums, there is something for everyone in this diverse region.
Whether you're interested in outdoor activities, cultural experiences, or just exploring new places, Nagano has it all.
So, be sure to include these other attractions along with the Snow Monkeys in your itinerary when you plan your trip to Japan.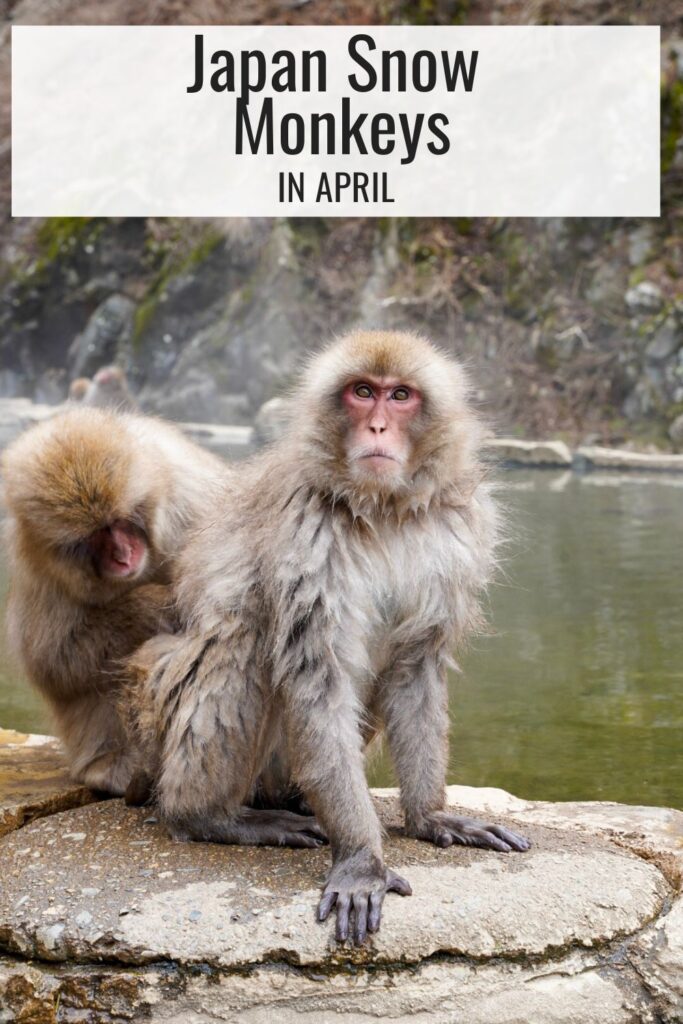 Also, don't forget to follow us on instagram and facebook for more recipes and foodie recommendations.
If you'd like to automatically receive our posts in your email, register here.