We're gearing up for a day of love with our Valentines Day charcuterie board!
Any excuse to make something beautiful to pair with wine sounds like a perfect meal to us. Plus, we love getting creative with our grazing boards from a breakfast charcuterie board, to a hot chocolate charcuterie board, even a halloween-themed charcuterie board that we created for our freelance client, Whole Foods Market.
Valentines Day charcuterie boards can go from savory to sweet. Here are some tips to create a stunning Vday charcuterie board for your sweetheart.
Valentines Day Charcuterie Board Serving Dishes
When making any grazing board, it's important with a nice charcuterie board or a platter.
We like to use a charcuterie platter with raised sides since many of the items on the Valentines Day charcuterie board are small compared to the larger items you'll find on a traditional charcuterie board.
Add in small heart shaped cups for small items like chocolate covered nuts and candies.
Valentines Day Charcuterie Board Items
Most people lean towards making their Valentines Day charcuterie board to be filled with sweets.
We love the juxtaposition of sweet with savory and salty so we included a broad mix of items.
When you mix items the key is to group similar items together.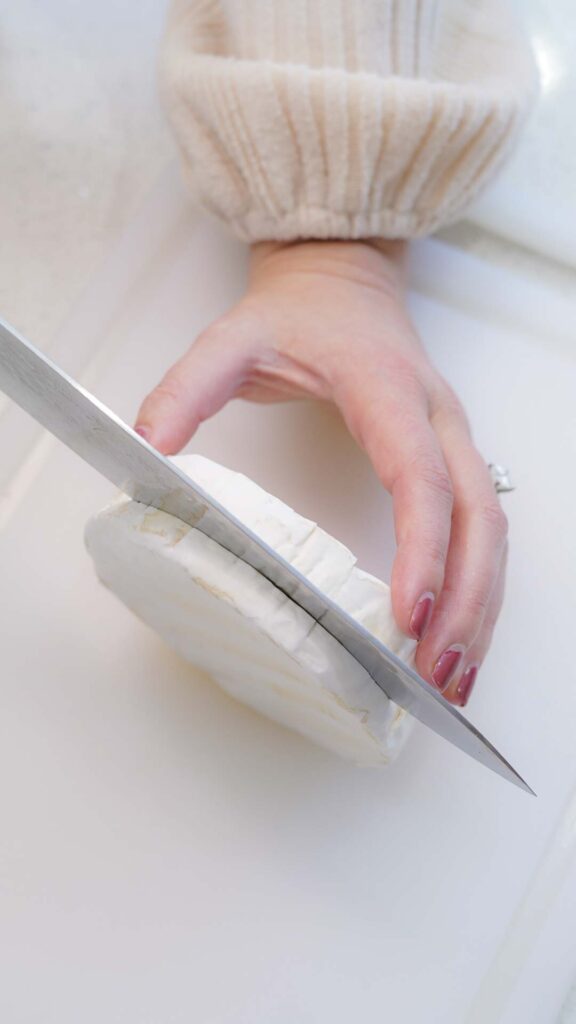 We started with our savory items at the top.
We used these heart shaped cookie cutters to add a festive touch to a standard wheel of brie.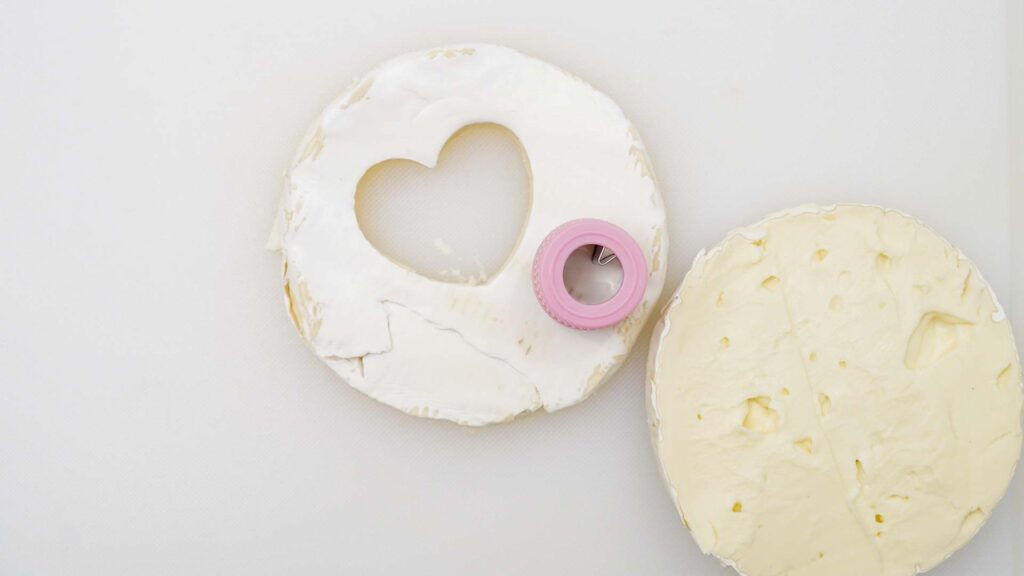 Simply slice the top off of your brie wheel, press a cookie cutter through the thin slice, remove the heart, then put the slice back on the brie wheel.
You'll have a perfect little vessel to fill with some jams or Quince Chutney.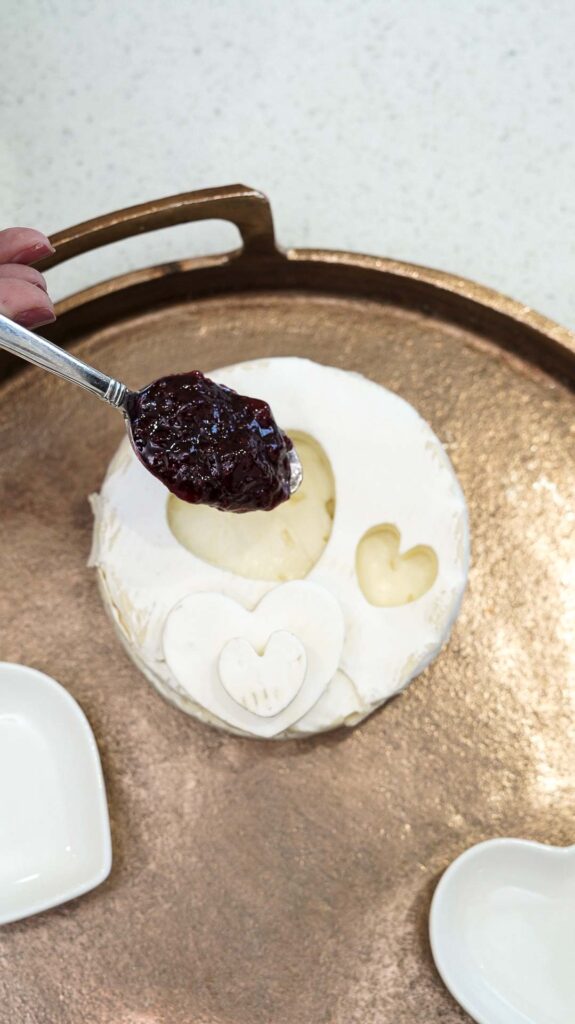 We also added folded prosciutto and salami roses near the brie.
Don't miss our guide on how to make a salami rose to easily pull off this pretty presentation at home.
Next we used fresh fruit to start to transition the board from savory to sweet.
Finally, the bottom of the Valentines Day charcuterie board features sweets like heart shaped candies and even heart-shaped macarons that we found at Costco!
For another sweet touch, consider making our homemade marshmallow recipe and add it to your board as well.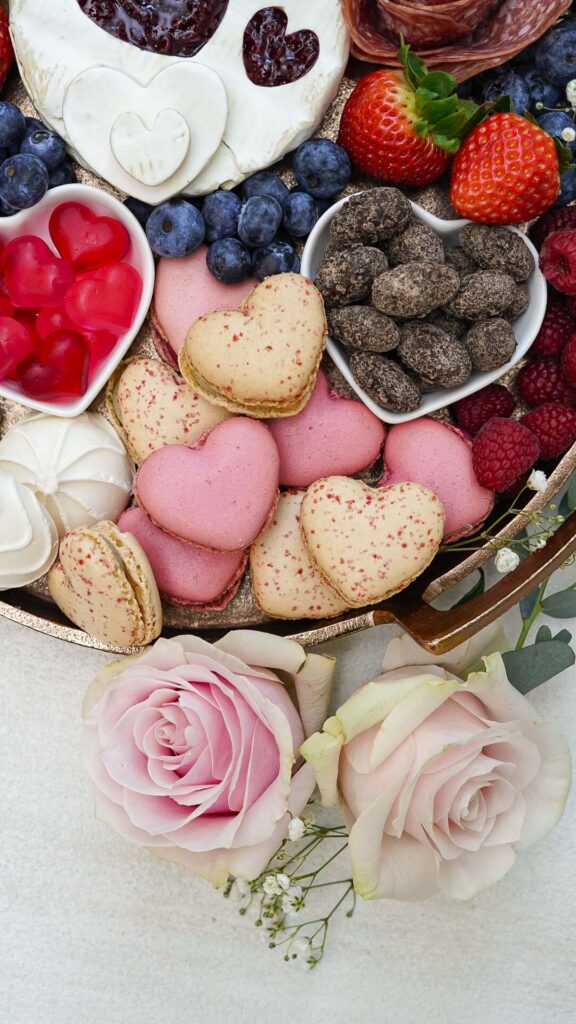 Other Fun Charcuterie Board Ideas:
We brought this cute charcuterie board to a movie night with friends, but it would also be an adorable surprise with a bottle of champagne for your Valentine.
Click this link to pin this Valentines Day Charcuterie Board Guide on Pinterest.
Also, don't forget to follow us on Instagram and Facebook for more recipes and recommendations, tag us when you whip up something special, we love to see when you make our recipes!
If you'd like to automatically receive our posts in your email, register here.