Forget flowers, a true path to someone's heart is learning how to make a salami rose bouquet for your charcuterie boards.
A salami rose is the prettiest and easiest way to make a plain meat and cheese board look romantic.
What's also amazing about the salami rose is that you can make them in about 30 seconds, and all you need is a champagne flute!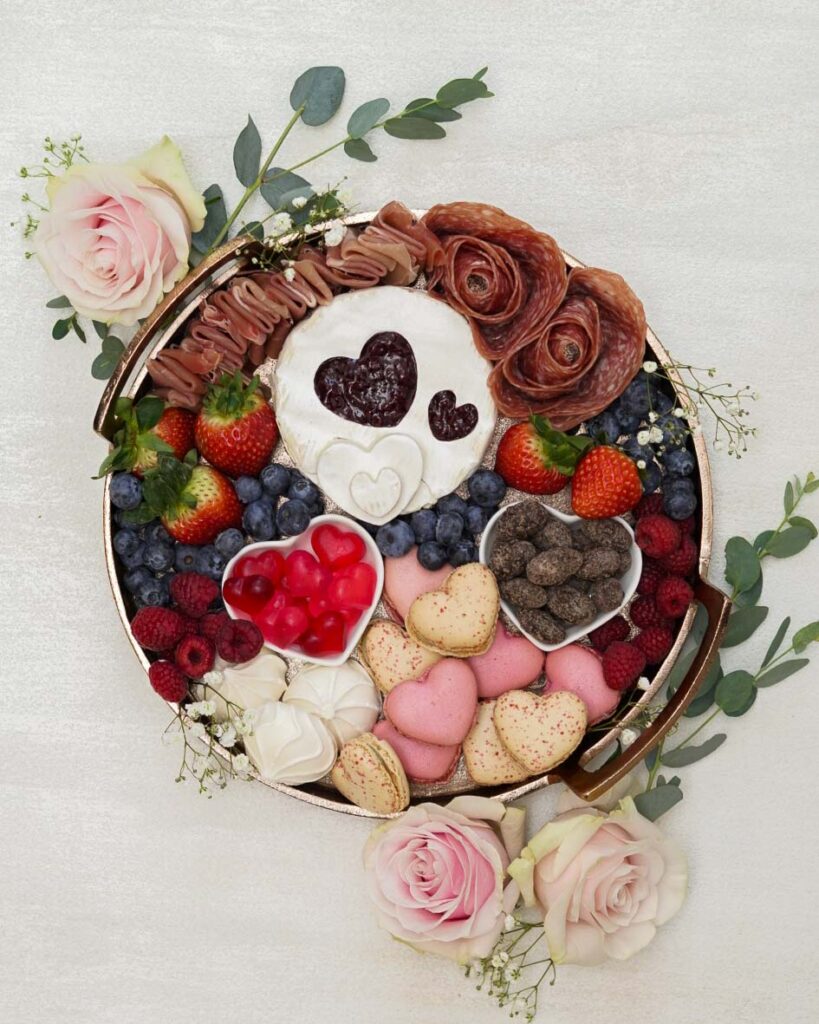 How to make a charcuterie board
Charcuterie boards can be as simple or as artistic as you want to make it.
The perfect charcuterie board includes a mixture of meats, cheeses, something sweet, and something crunchy.
Our favorite charcuterie boards are both organized and visually appealing.
What we mean by this is that everything on the board is placed with a purpose, there are no empty spaces, and can likely pair with something near to it on the board
Charcuterie meats to include on a grazing board
Salami isn't the only charcuterie meat that you can turn into a rose, and it's definitely not the only meat you should have on your grazing board.
Our favorite charcuterie meats to pair with salami range in texture, size, spice, and type of meat.
Prosciutto or jamon
Mortadella
Bresaola
Spicy coppa
How to fold salami for charcuterie (and other meat)
This salami rose takes a simple charcuterie board to the next level.
Other than the rose method you can simply lay meats and cheeses out in a fan or in a line.
Another fold we like is a quarter fold where our charcuterie meat is folded in half two times.
The quarter fold is great for stuffing meat into tiny crevices on the board so we don't have any empty spacing.
How to make a salami rose
Use these instructions or watch our video tutorial for a visual guide.
Start by grabbing a champagne flute.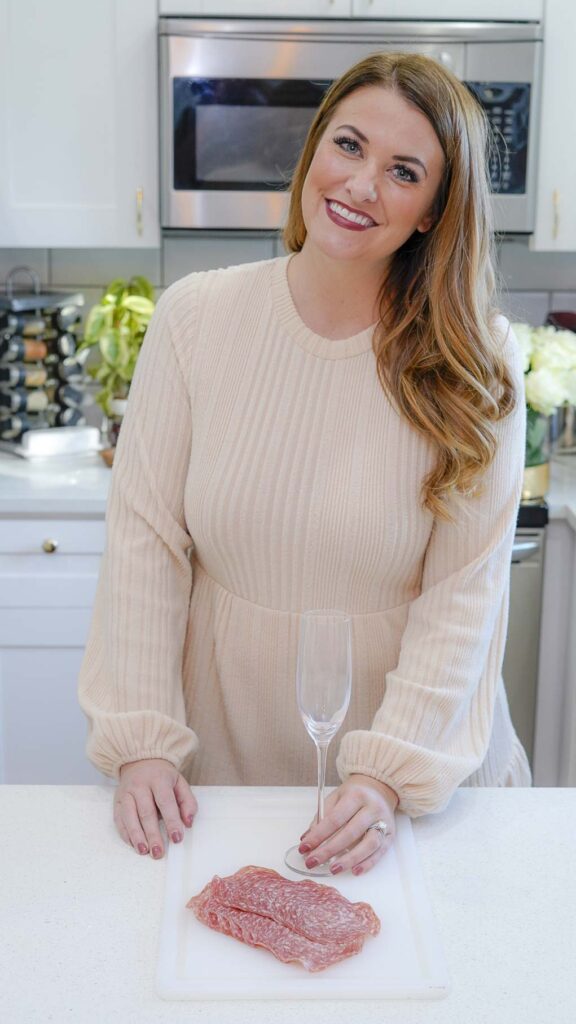 Take a piece of salami and fold it in half over the rim of the flute.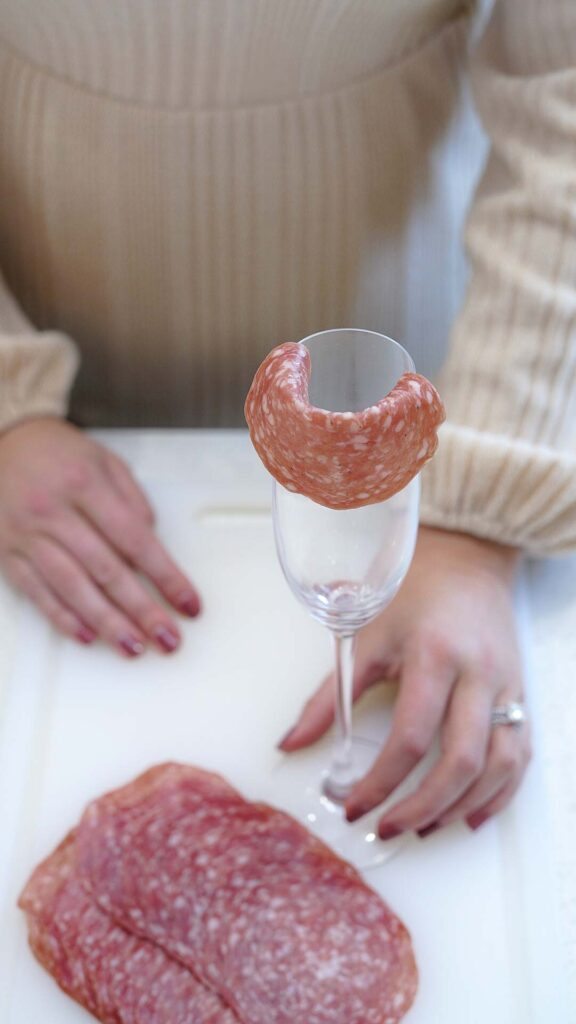 Continue step 2 one by one adding the next piece around the glass until its difficult to fit the salami in without pushing too hard.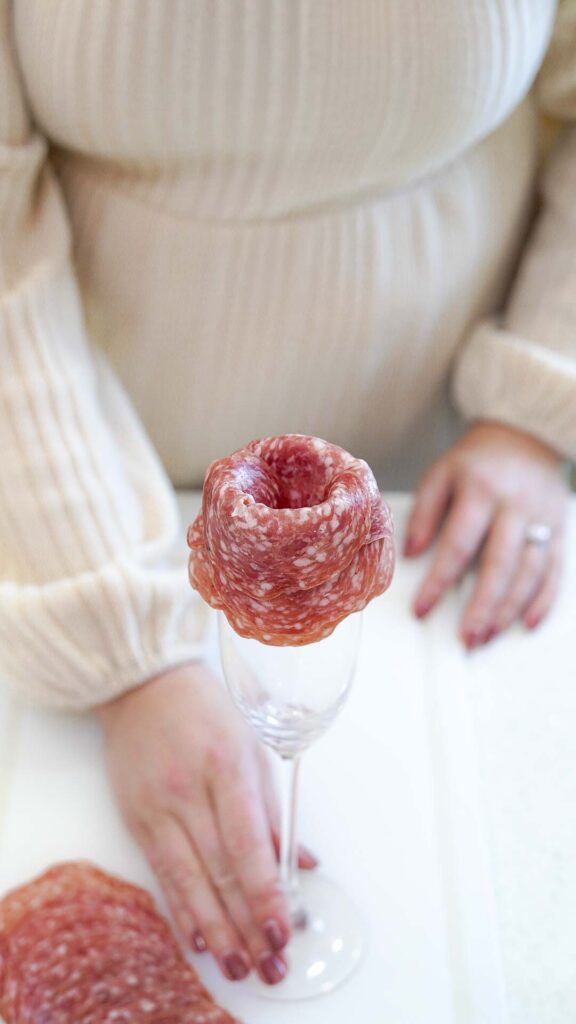 Lightly hold the salami and flip the flute over to wherever you want to place it on a charcuterie board or plate.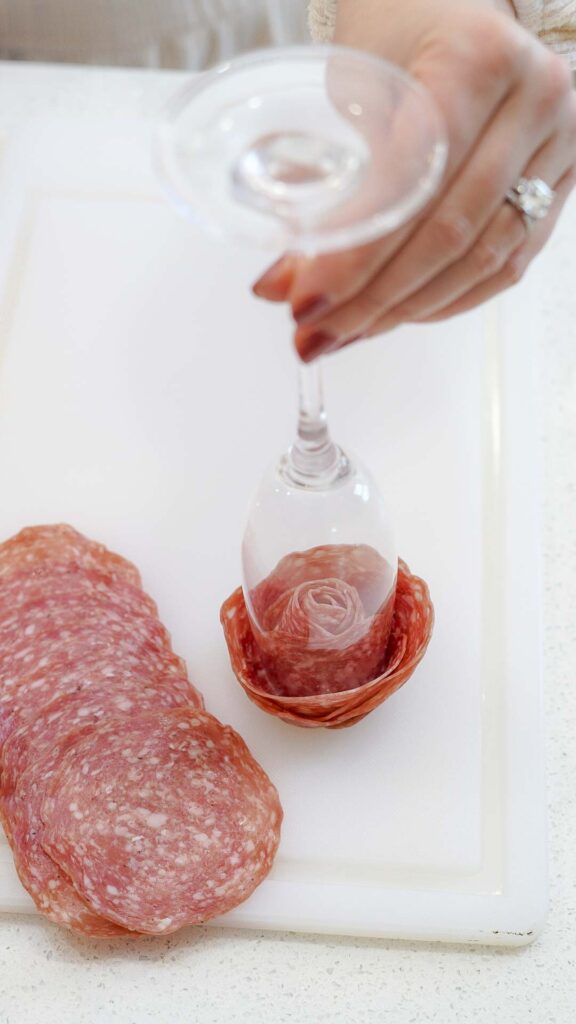 Other fun, charcuterie board ideas:
We're obsessed with making charcuterie boards.
So much so, that charcuterie and wine are typical dinners for us a few times a week. Oh the joys of being adults!
We've even used these salami roses on some of our non-traditional charcuterie boards: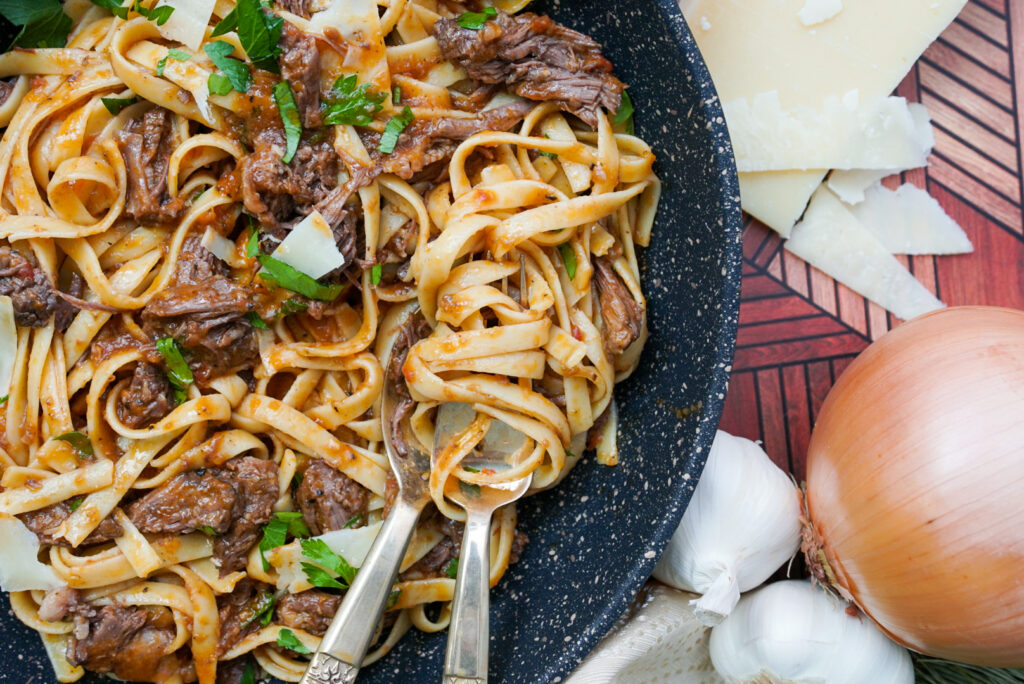 Looking for more romantic meals to share with your sweetie? You'll love these recipes: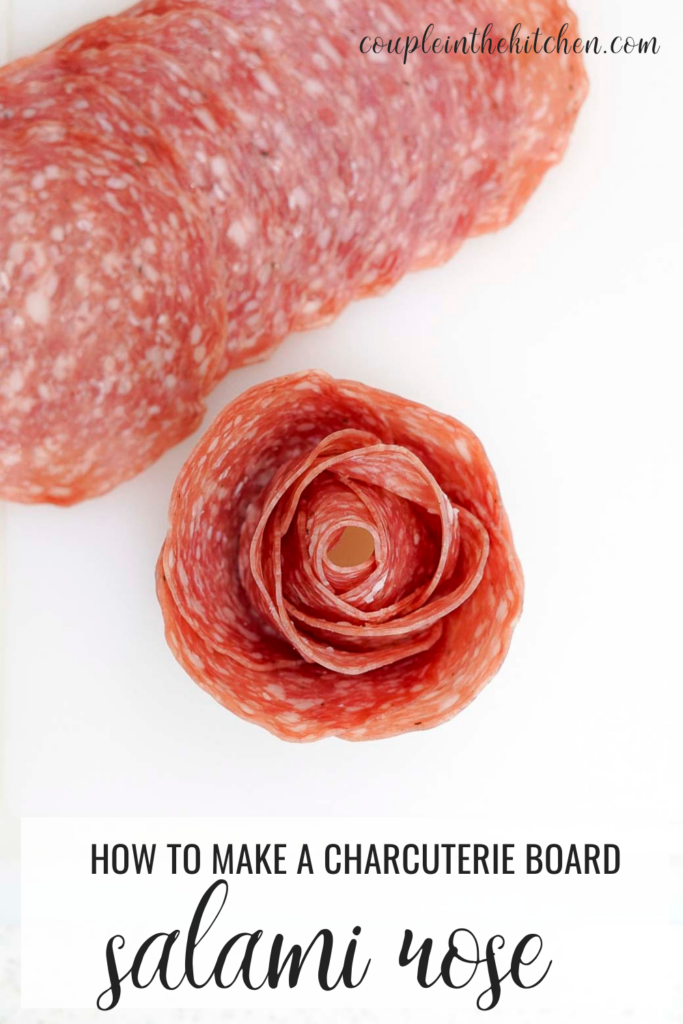 Click this link to pin this guide on how to make a salami rose on Pinterest.
Also, don't forget to follow us on Instagram and Facebook for more recipes and recommendations, tag us when you whip up something special, we love to see when you make our recipes!
If you'd like to automatically receive our posts in your email, register here.