We really love traveling and we like nice parties, but we were definitely focused on ways to save money on our destination wedding.
We worked so hard to plan our wedding in Paris, France this past May and wanted to share some tips that helped us to save money.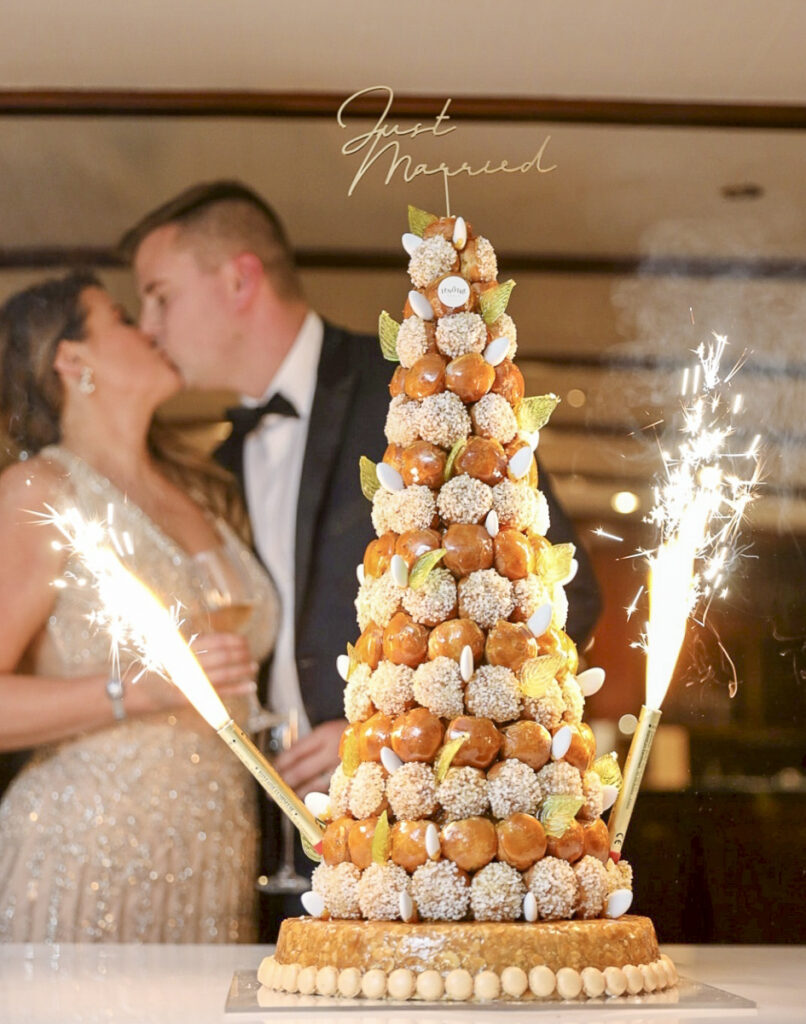 Average Destination Wedding Cost
The average destination wedding costs around $32,000-$35,000, which might even be cheaper than a large traditional wedding, but if you're not careful, costs can easily creep up when you are planning your destination wedding.
Here are some ways that we were able to celebrate our magical wedding in Paris under the Eiffel Tower while still saving some cash:
How to Save Money on your Destination Wedding
Get married mid-week.
Traditionally, people expect weddings to occur on a Saturday, but if everyone is already taking a few days off to travel internationally, who cares if the wedding occurs mid-week? You'll have better availability of premium vendors, get a mid-week discount, and have a reason to pop champagne on a Wednesday.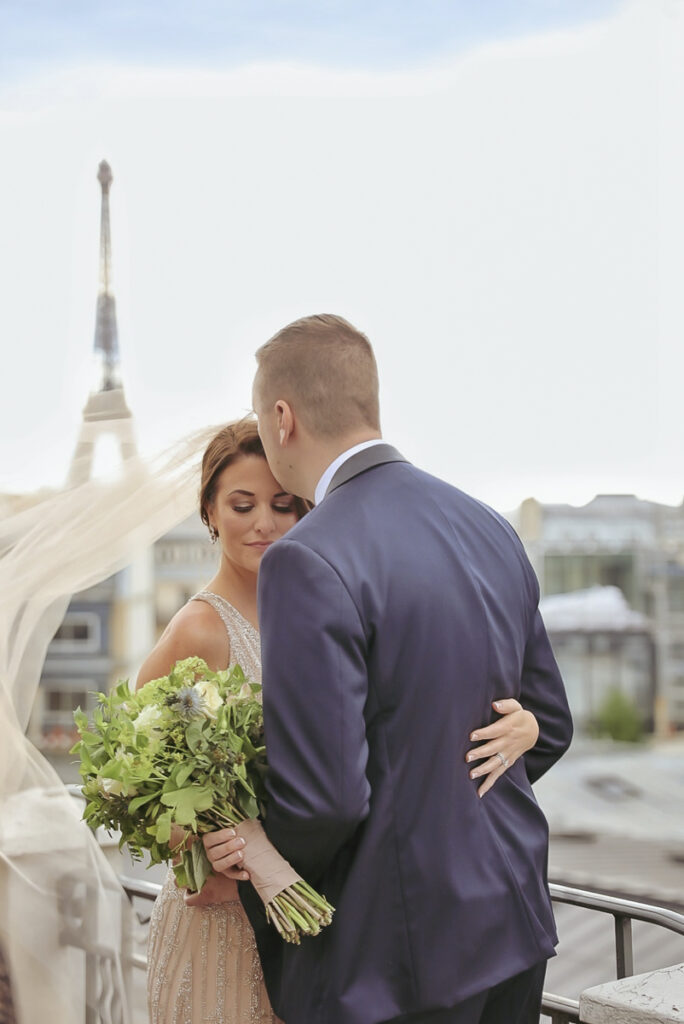 Consider renting a large suite or a villa for your celebrations.
For our wedding in Paris, we decided to rent the Marignan Suite at the Hotel Marignan Champs Elysees for two nights.
This breathtaking balcony could fit 60 guests standing and overlooked the Eiffel Tower.
The first night we hosted 27 friends and family for a welcome reception and the second day it was the scene of our wedding ceremony, the final day we bid farewell to guests with mimosas and pastries.
The best part was we got to enjoy this insane room for two straight days and didn't have to pay extra for a honeymoon suite since the honeymoon suite was also the site of the festivities.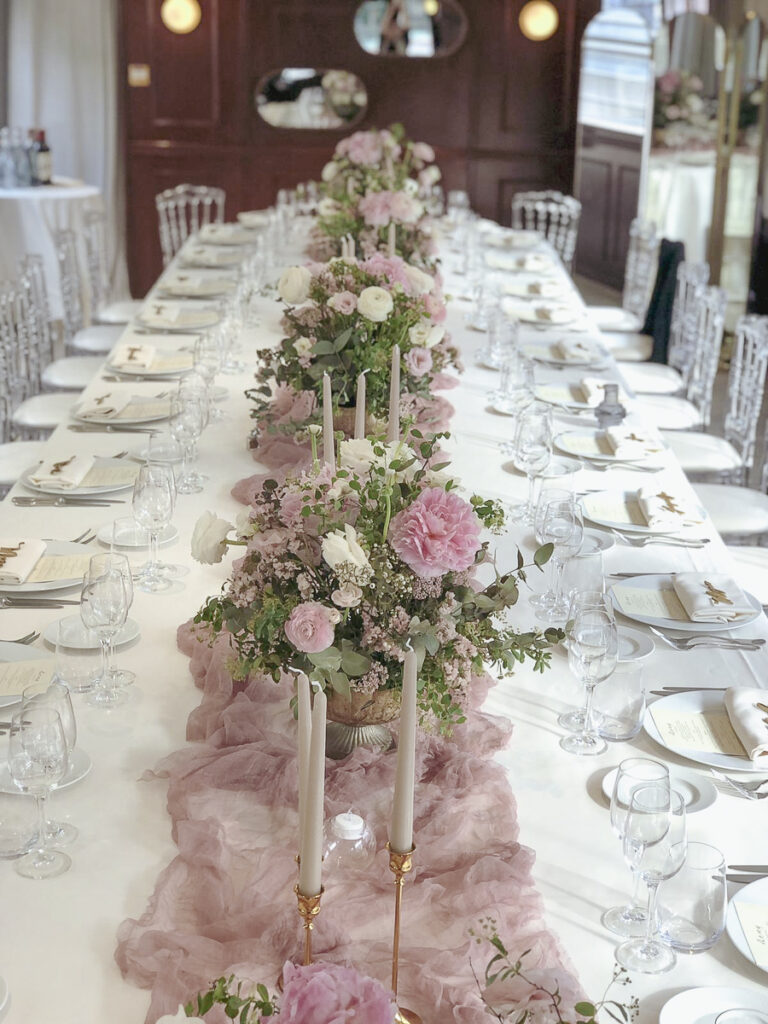 Pack a suitcase of decor.
While we absolutely love flowers, we could not justify hiring a florist for our wedding since we only needed one bouquet and one large table decorated.
Some of the quotes we received for one bouquet and five centerpieces were in the upwards of 15,000 Euros!!
Luckily, Paris is known for their gorgeous streetside floral markets so I decided to do my own table decorations.
First of all, do a trial run at home so you understand how to make your florals, how many blooms you'll need, and how long it will take.
I ordered 5 gold metal compote vases. They weren't glass so they won't break and are lightweight so they are easy to transport.
The day before the wedding I made my florals which served as decor for the welcome reception, the ceremony, and the dinner party on Yachts de Paris.
We were able to find a day of coordinator in Paris via a Facebook group who transported the flowers from the ceremony to the boat for only 170 Euros. We highly recommend Carla at www.costamagnadesign.com.
All in all, we probably spent less than $500 on doing the florals myself compared to paying thousands to decorate one table.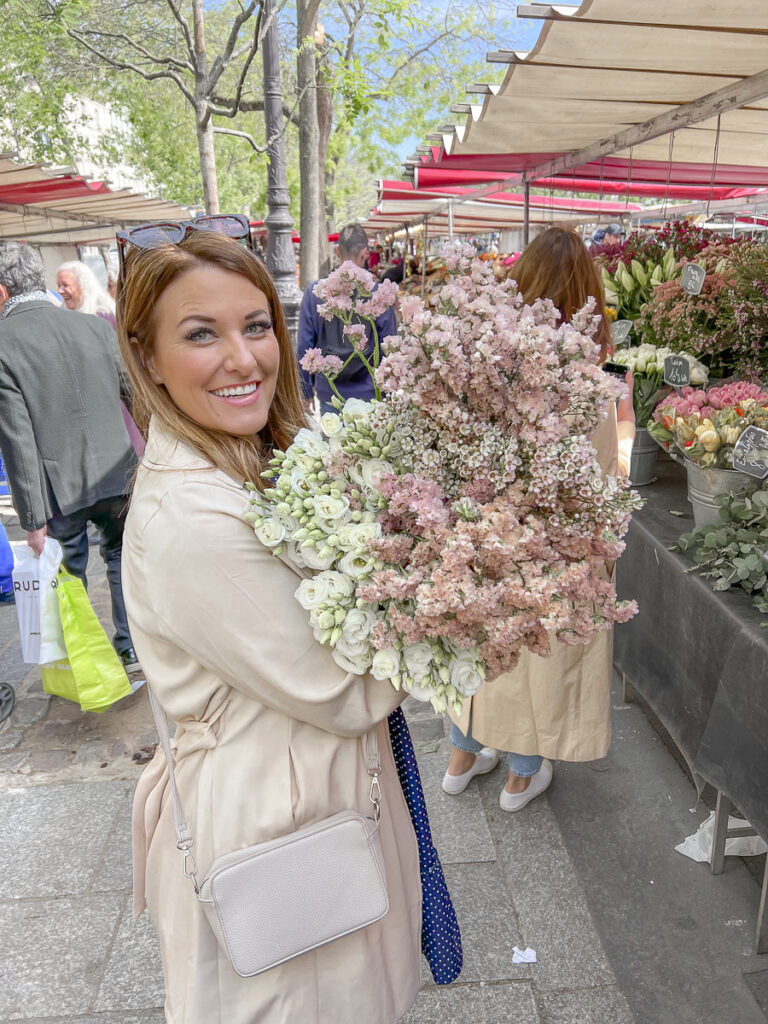 Skip the wedding planner.
This is likely a controversial one. Now, we can guarantee that wedding planning would have been a heck of a lot easier if we hired a wedding planner, but if you are looking to save money, and are organized (hello, it's me, type-A to a tee), you can very well plan your own international wedding on your own.
We leveraged facebook groups for our area. While we would not find a "Paris Weddings" group, the facebook group "Weddings in France" helped to provide recommendations for our photographer and violinist.
Additionally, ask the vendors you already have confirmed for recommendations on anything you need advice on or recommendations for other vendors.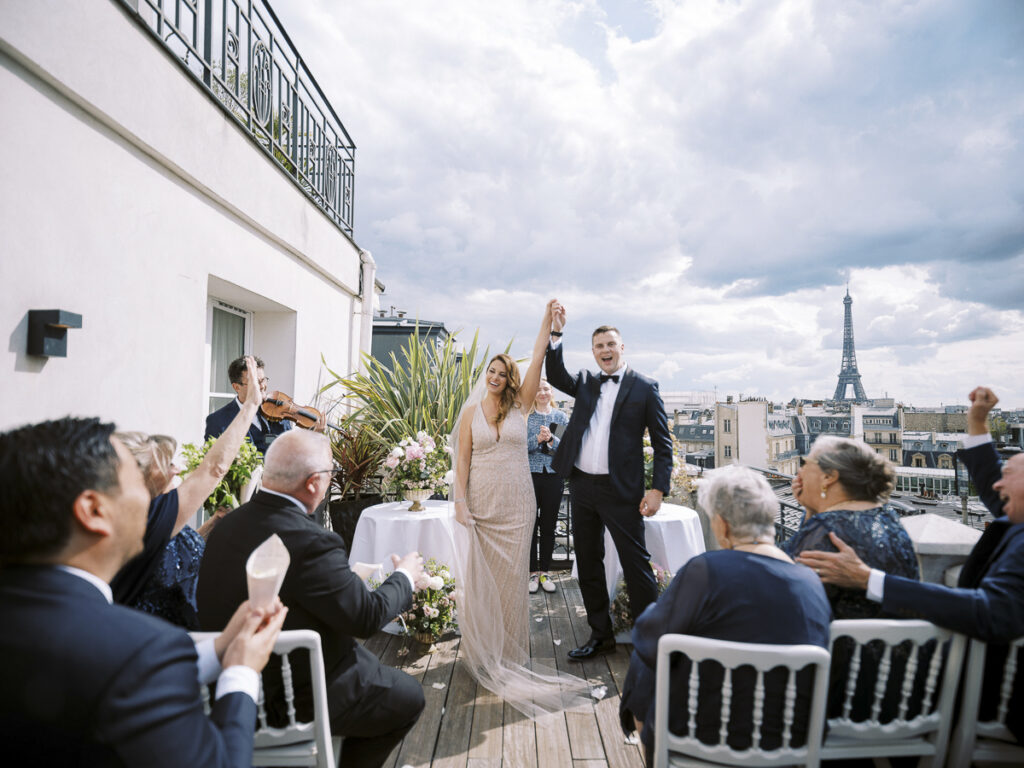 Keep your guest list small.
We decided against having a bridal party because we know that some of our close friends and family were not able to travel abroad and did not want the factor of a bridal party to make them feel more guilty.
We were so blessed to have many other friends and family join us for our microwedding. The 27 total guests all felt like our bridal party, in fact!
By keeping your guest list small you are able to splurge more on our closest friends and family.
We were able to allocate the money saved to rent a private yacht on the Seine River for our wedding reception dinner.
We hope these tips save you money on your destination wedding so that you can allocate the cash you saved on what's most important to you; whether that be the honeymoon, a home, or a certain aspect of your special day that you are looking to splurge on.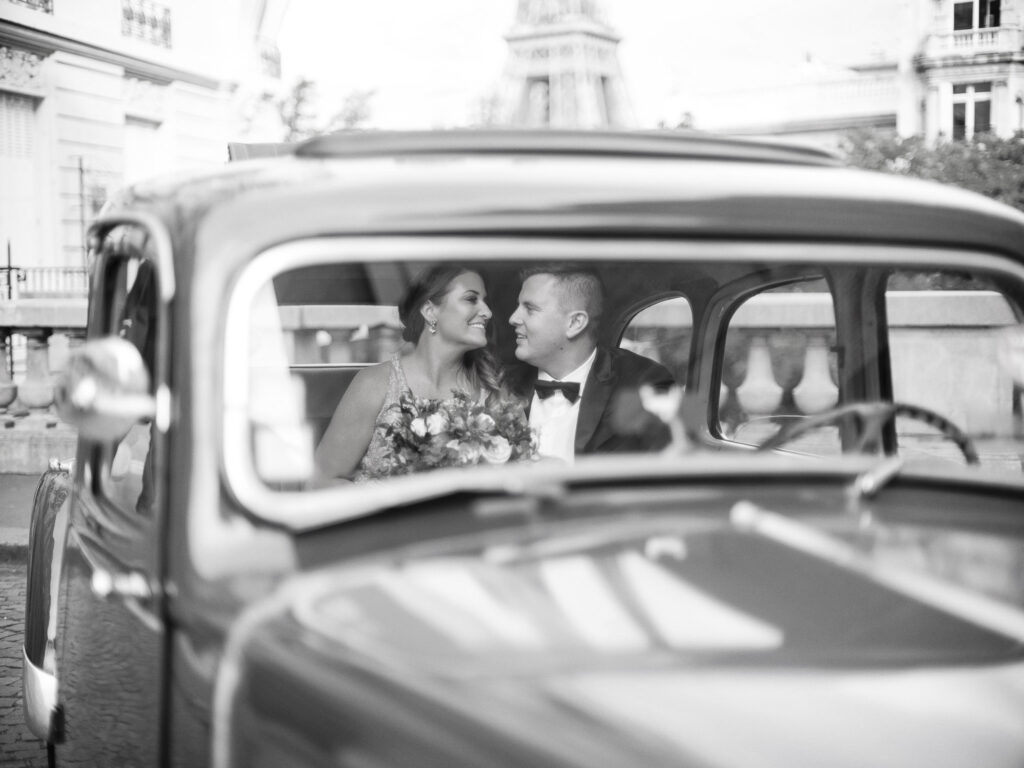 Interested in learning more about our wedding? Check out these other posts:
Click this link to pin this guide on how to save thousands on your destination wedding on pinterest.
Also, don't forget to follow us on instagram and facebook for more recipes and recommendations, we love to see when you visit our favorite places!