We can't believe our Wedding in Paris has come and gone!
Now that we have our wedding video back and some of our photos returned, we are so excited to share more about our magical day.
We were so honored to be joined by 27 of our close family and friends who traveled from all over the world to celebrate with us.
Here are details from our fairytale Paris wedding and our wedding video from 2P Paris Prod.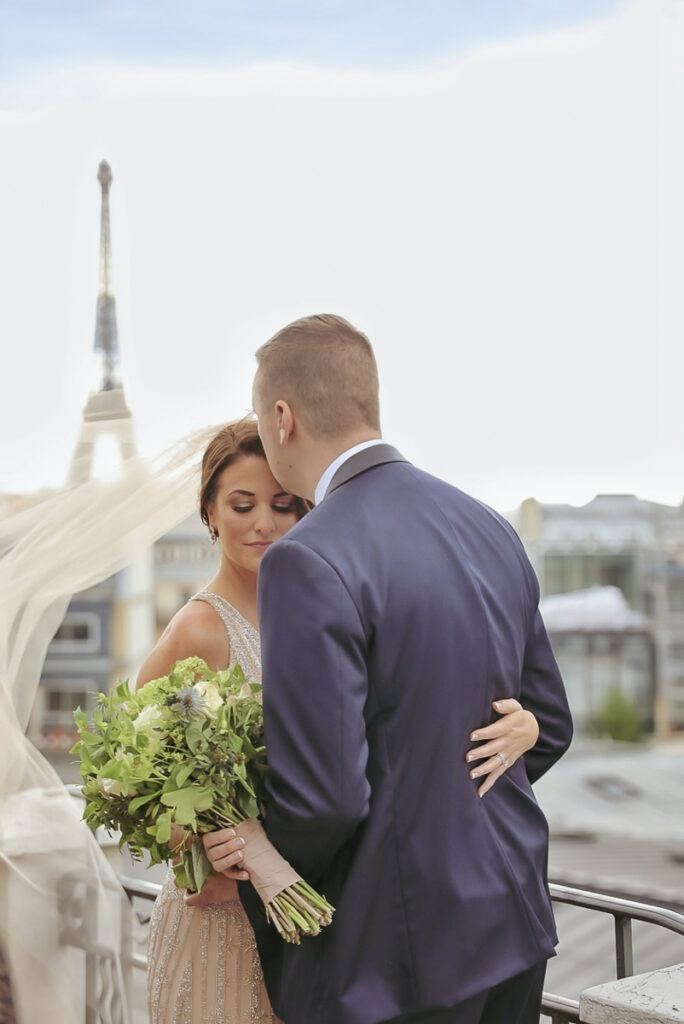 Why Did We Get Married in Paris?
Paris has always had a special place in our hearts.
Early on in our dating, Karen mentioned that she wanted to visit Paris as a bucket list location more than any other place in the world.
Gavin replied "well, let's go then."
It was a pivotal transformation both from a relationship standpoint and in Karen's life; to not delay experiences that are important to you.
7 ½ years ago for our one-year dating anniversary, we booked that trip to France together.
It was our first international trip with each other and our travel compatibility was a big indicator if our relationship was going to make it long term or not.
(You can see some photos of baby Karen and Gavin from over seven years ago in our post about how to get great photos with the Eiffel Tower).
Fast forward to last fall, we were starting to plan a traditional wedding in Austin and it just didn't feel right.
We googled "weddings in Paris" and immediately changed our plans to have an intimate, romantic ceremony under the Eiffel Tower and a more casual cocktail celebration back in Austin.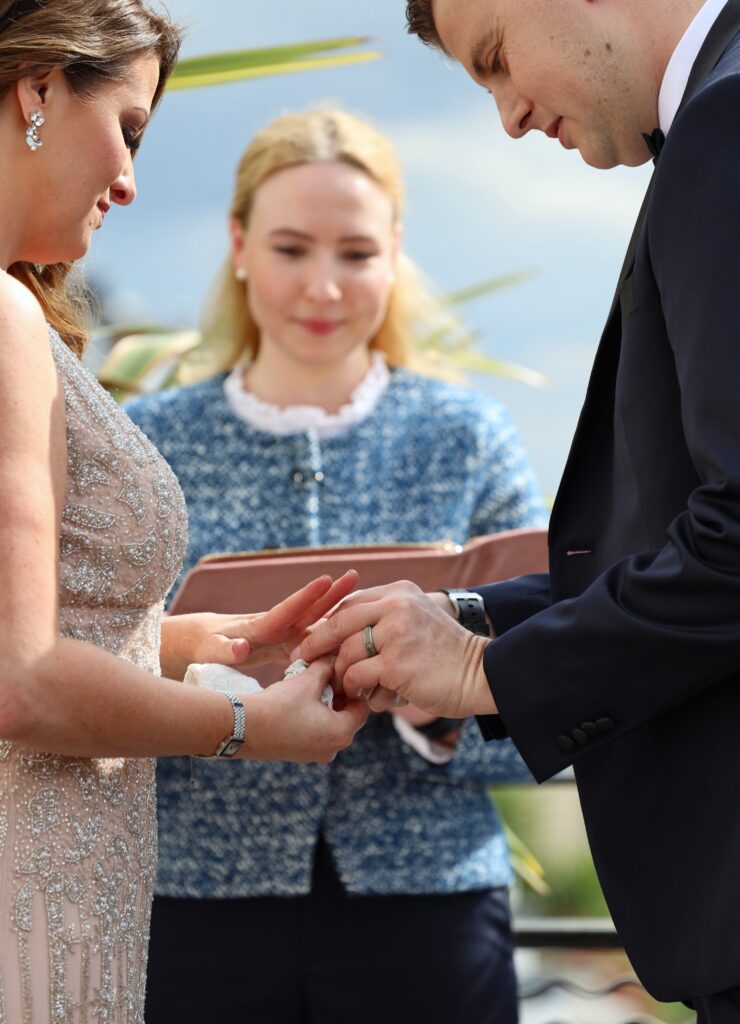 Is Getting Married in France Legal?
If you decide to get married in France for your destination wedding, keep in mind this is a symbolic wedding.
You will still need to file for a marriage license in the USA and have that signed by someone who is ordained or a justice of the peace.
Technically May 4th is not our legal wedding date, but we will still celebrate that date as our anniversary going forward.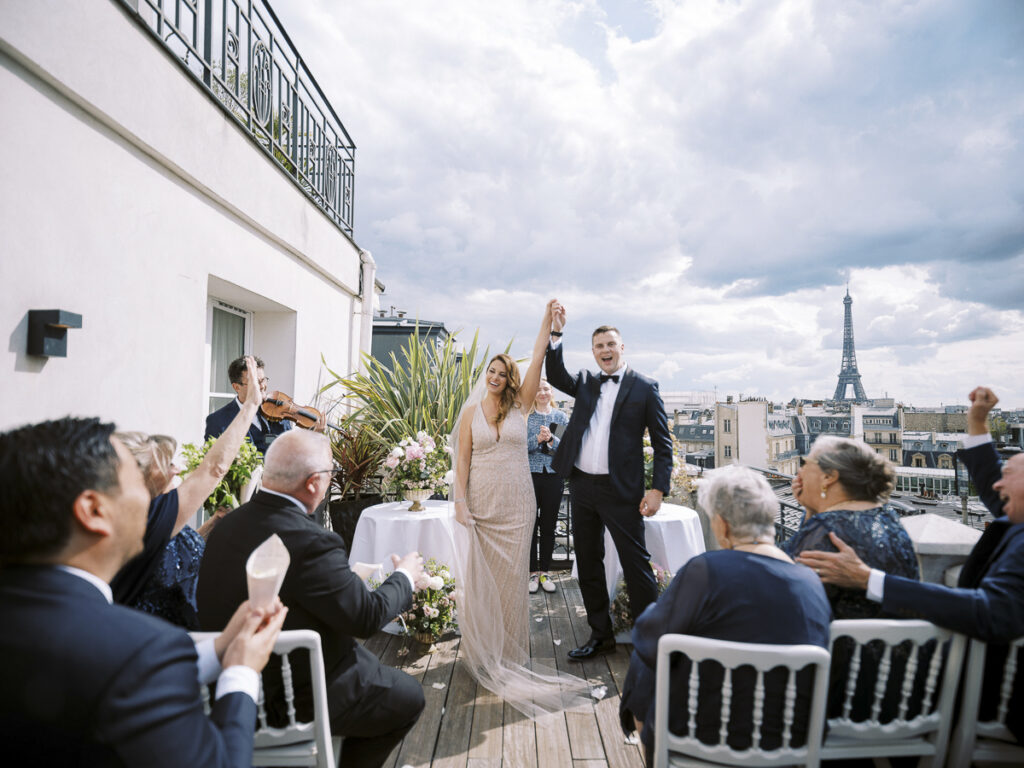 Our Paris Wedding Venues
Most of the magical photos you see of couples under the Eiffel Tower are actually elopements that happen very early in the morning.
In order to access grounds without tourists, it's common that elopements occur as early as 6:30 in the morning.
We wanted to find a location under the Eiffel Tower that was private, separate from tourists, and available in the afternoons/evenings.
We decided to book the Marignan Eiffel Tower Suite at the Hotel Marignan Champs Elysees.
This served a dual purpose: a beautiful balcony that fits 30 seated with a view of the Eiffel Tower AND an incredible, massive suite for us to enjoy for two nights.
The suite served as a venue for welcome drinks and snacks the night before the wedding, a terrific getting ready space for all the girls, a stunning ceremony site, and the most perfect honeymoon suite.
The Hotel Marignan can also accommodate a private dinner on the terrace for a reception, but the maximum capacity is only 14 guests and the suite is transformed into a catering station so the bed is removed and you can not spend the night in the suite.
Thus, we searched for another location for our reception.
Yachts de Paris far exceeded our expectations for our Paris wedding venue for the reception.
We booked the Acajou yacht which served as both a tour of Paris via the water and an incredible meal.
Throughout the reception we passed many iconic French landmarks and even passed the Eiffel Tower when it was twinkling.
Yachts de Paris hosted a cocktail hour with gourmet passed appetizers, a seated gastronomic dinner of beef tartare and roasted veal, and there was even time for more drinks and dancing on the boat.
We even upgraded our desserts to have them bring in an extra special wedding cake.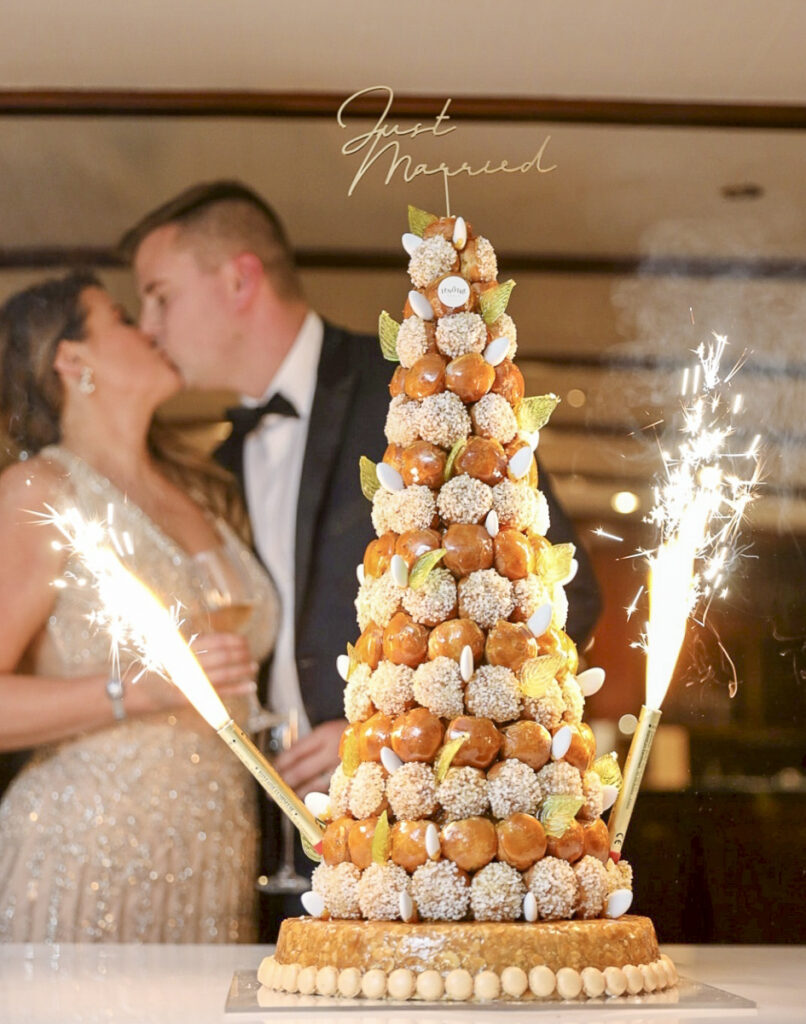 France Wedding Cake
When in France you have to indulge in all the French desserts!
Traditionally, French weddings do not serve a cake, they serve a croquembouche.
A croquembouche is a tower of French pastries. We worked with Yachts de Paris to bring in this transitional dessert and were able to pick our filling flavors.
Our croquembouche was filled with both Vanilla and Praline Cream and everything was covered in a sweet caramel coating.
Yachts de Paris even surprised us with sparklers and let us "crack the cake".
We had no idea what this meant but essentially we decapitated the top of the croquembouche with a butcher knife!
Overall, we were so happy that we chose to have a small wedding in Paris instead of going the traditional route stateside.
We exchanged custom vows in the most beautiful city in the world and there wasn't a dry eye to be found.
We even have random Parisians sitting on their balconies watching the ceremony and hooting and hollering for us!
Our Paris Wedding Vendors
Here is the full round up of all our Paris wedding vendors:
More Photos for our Paris Wedding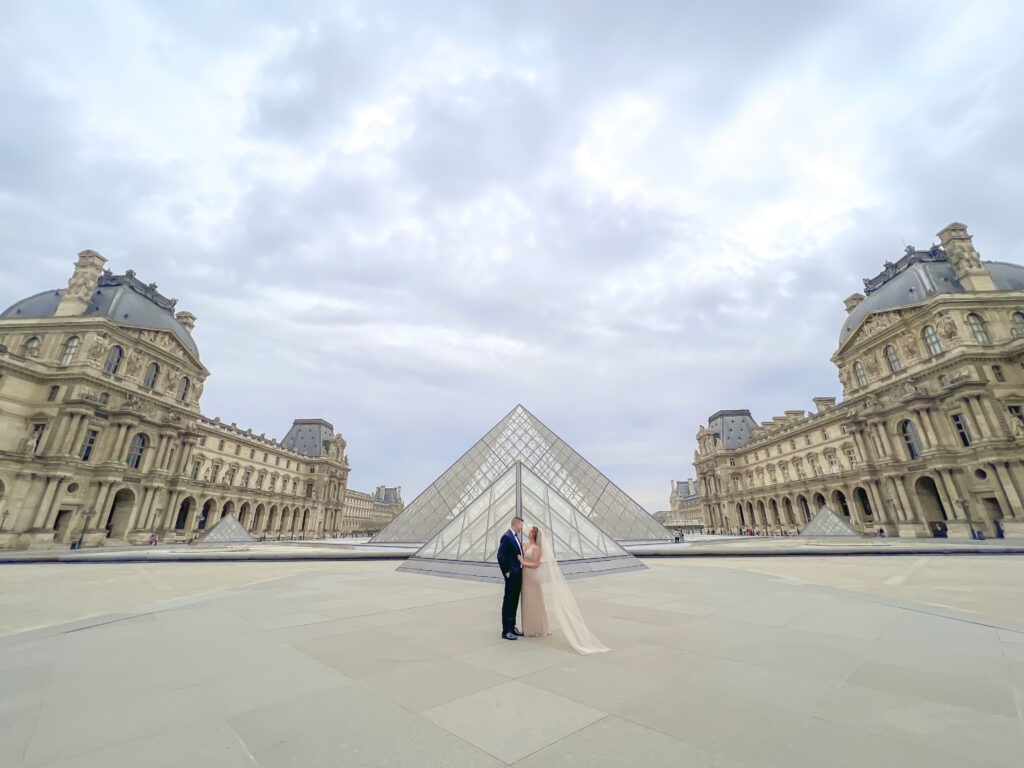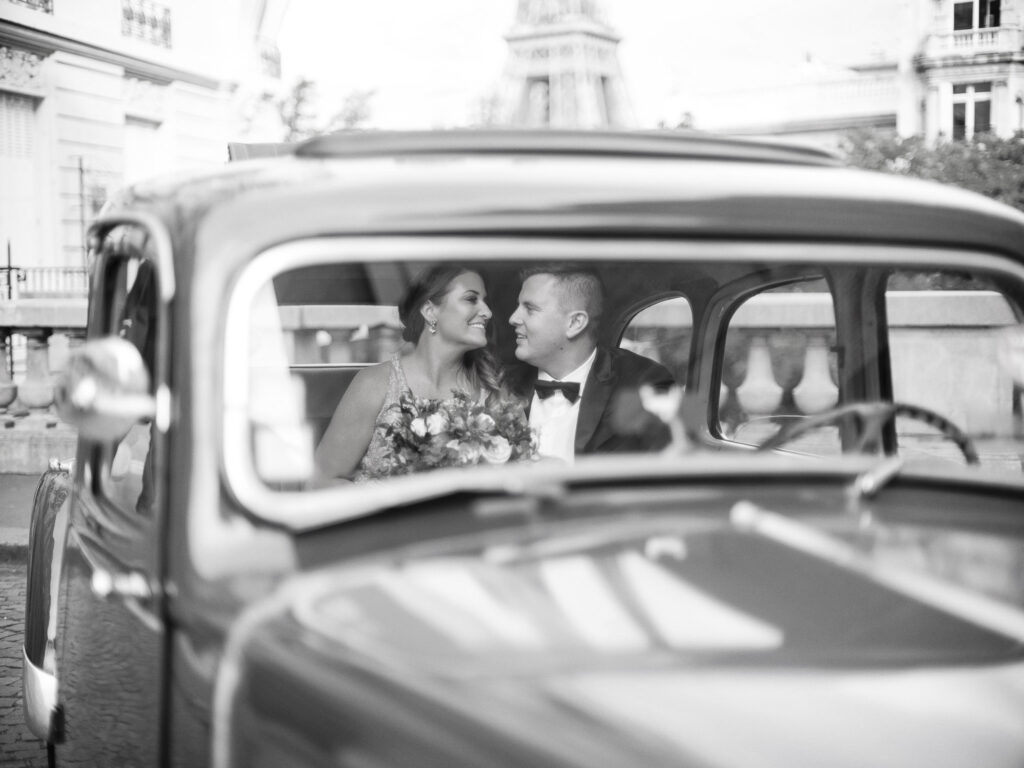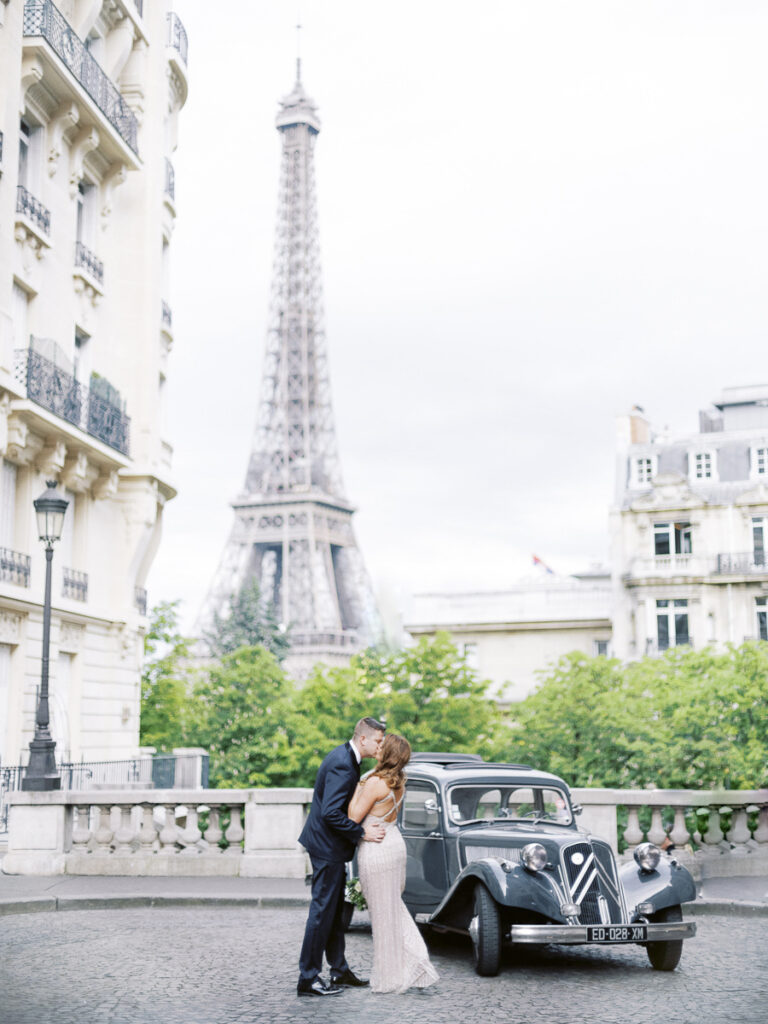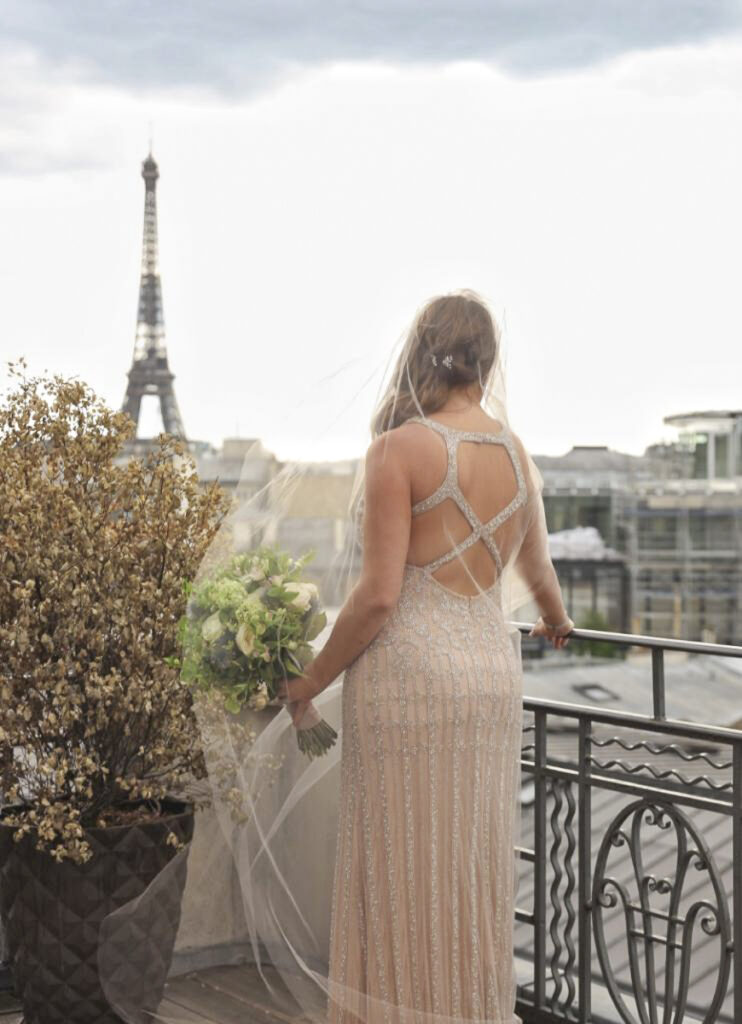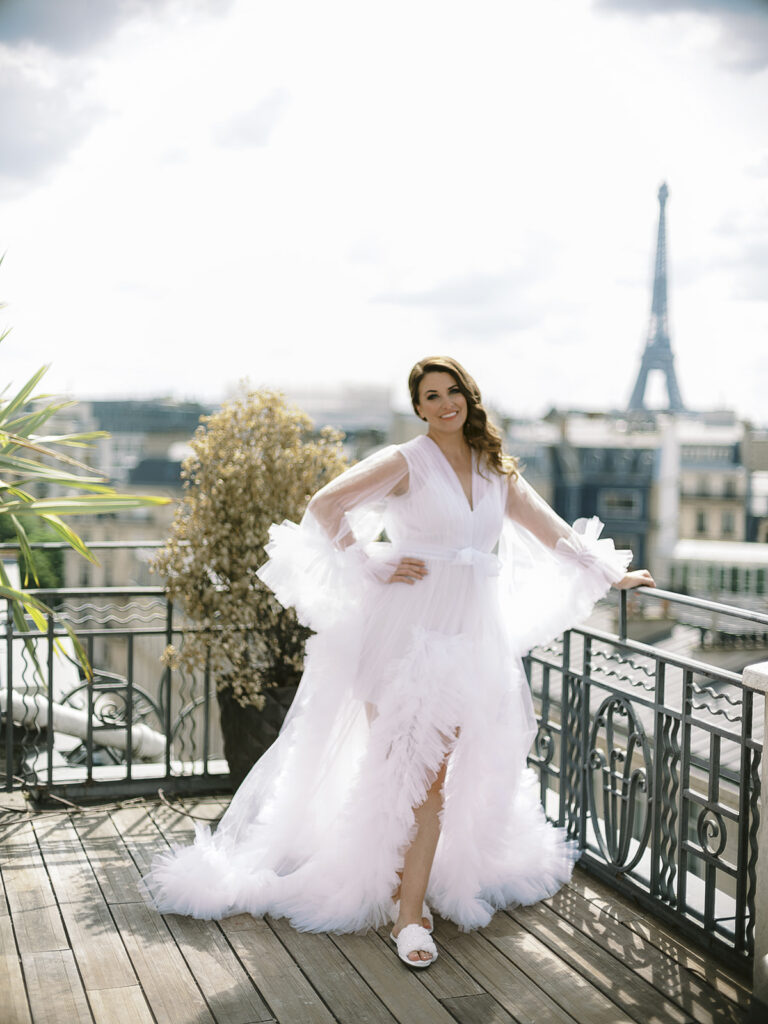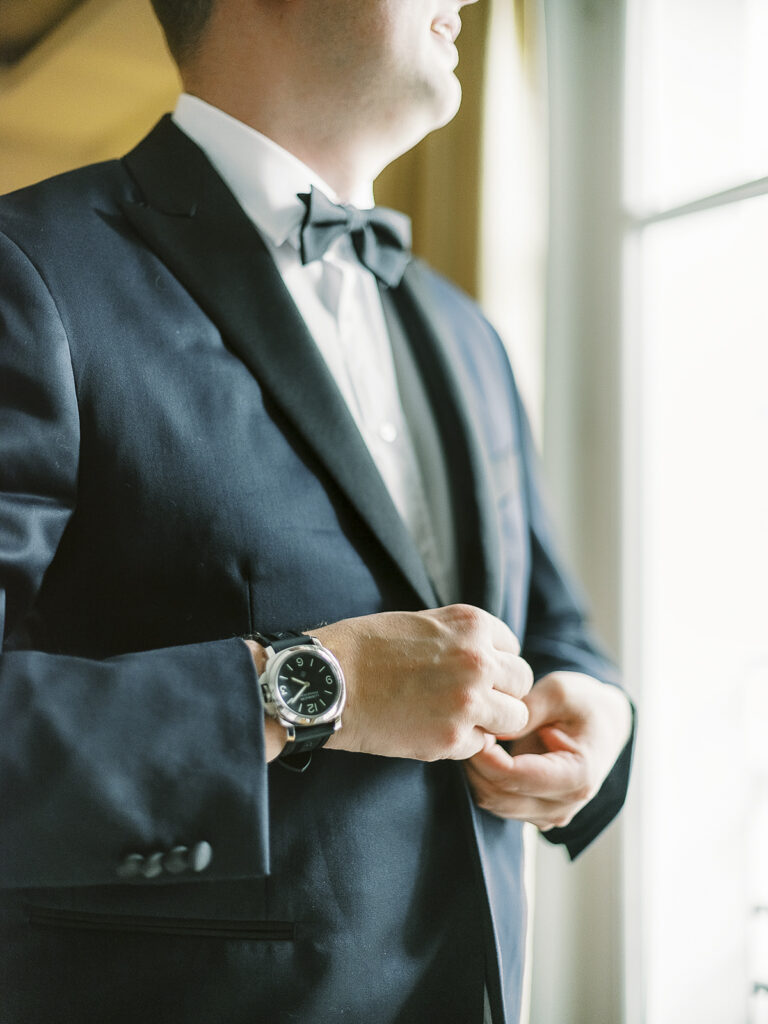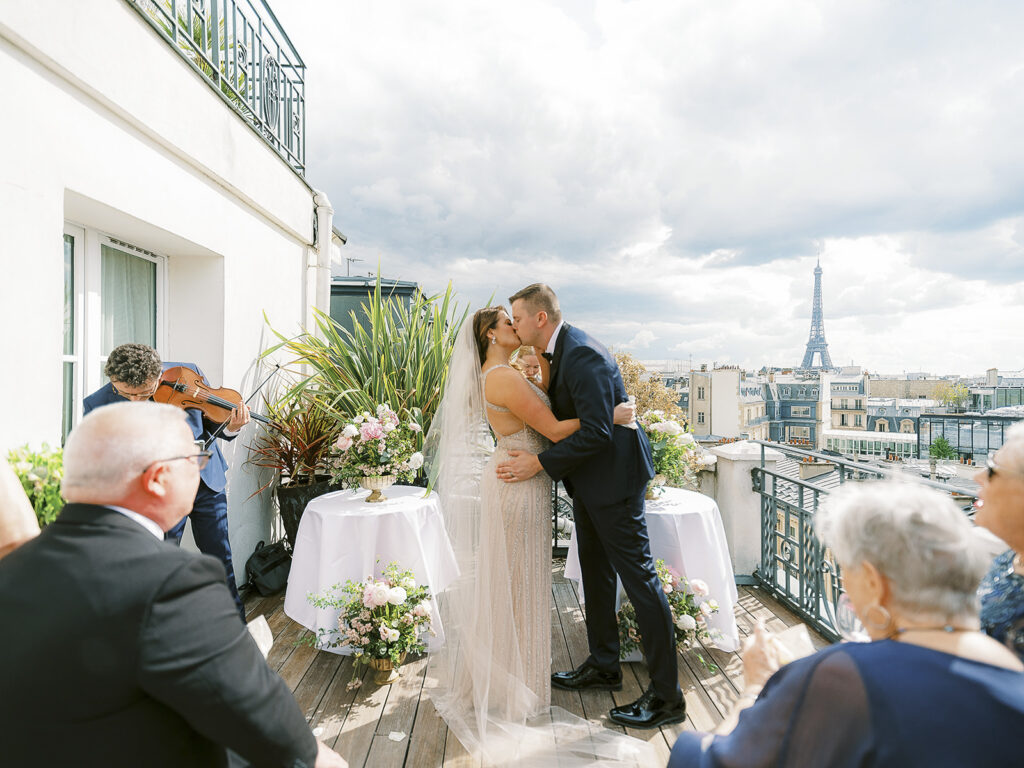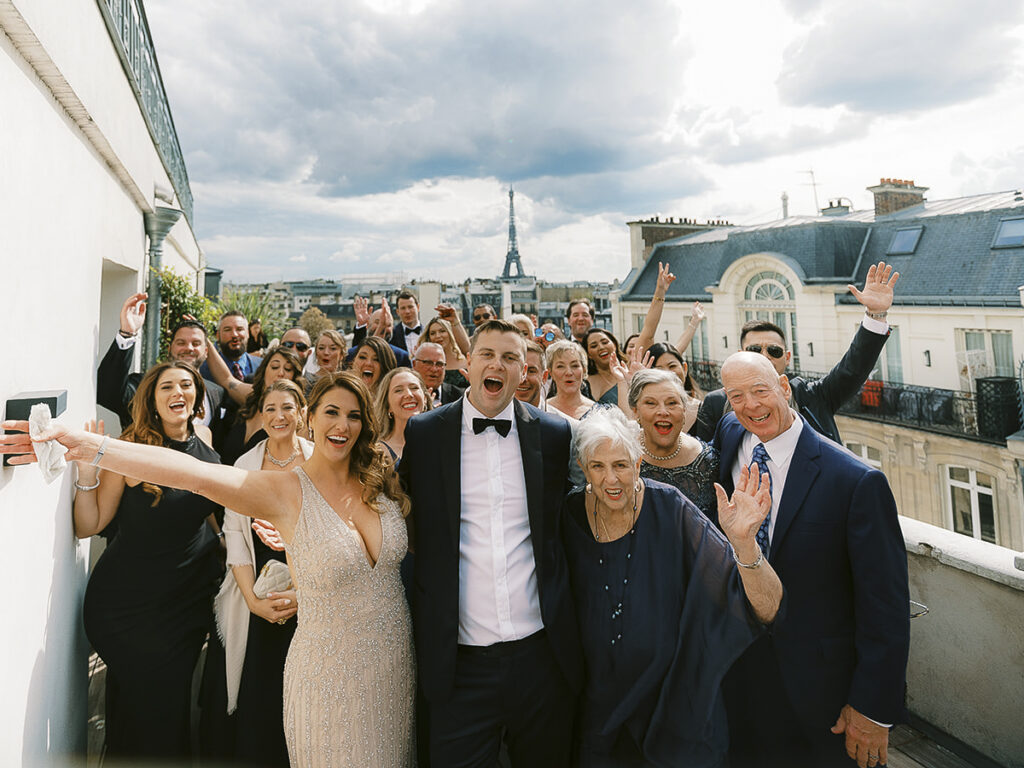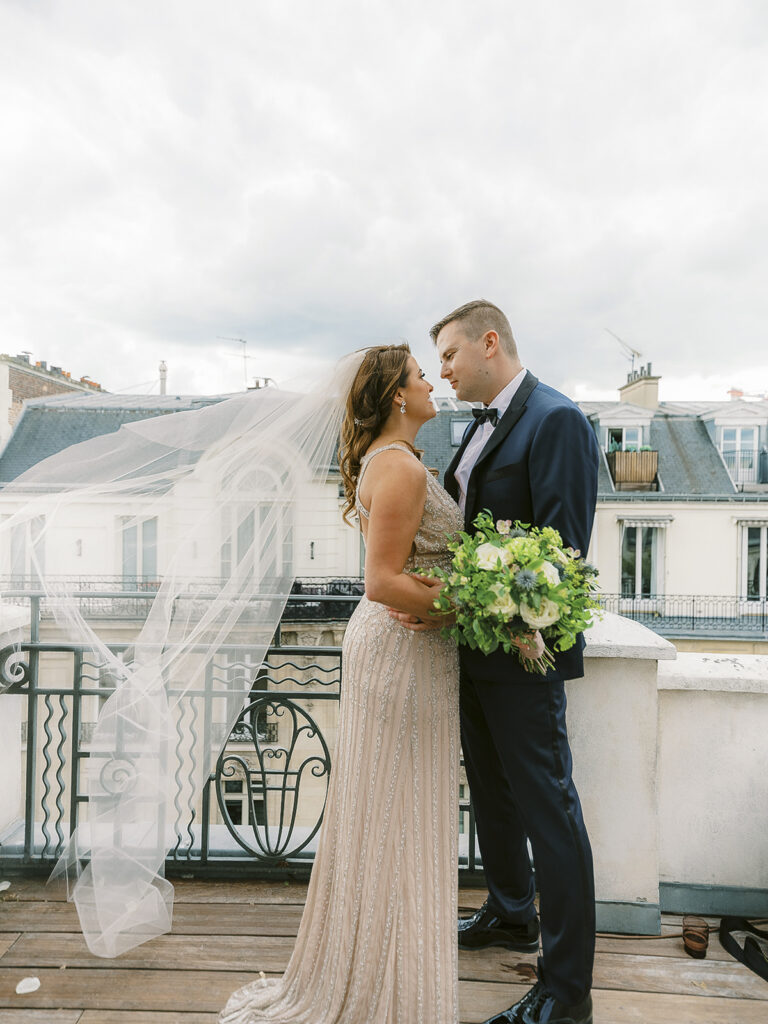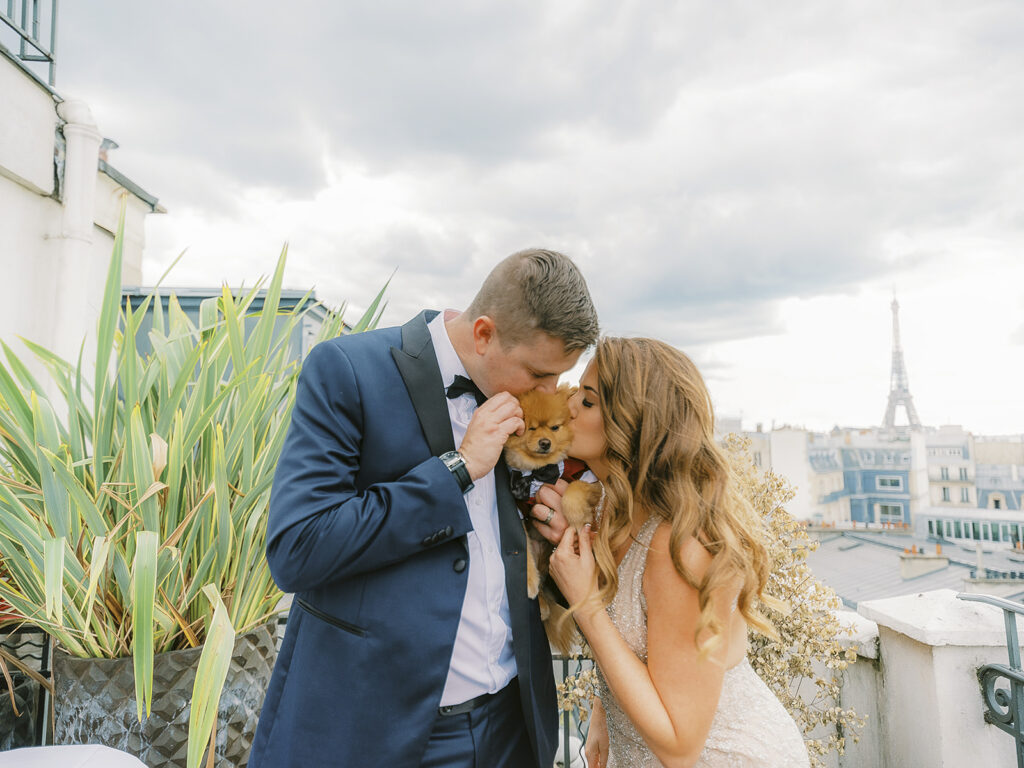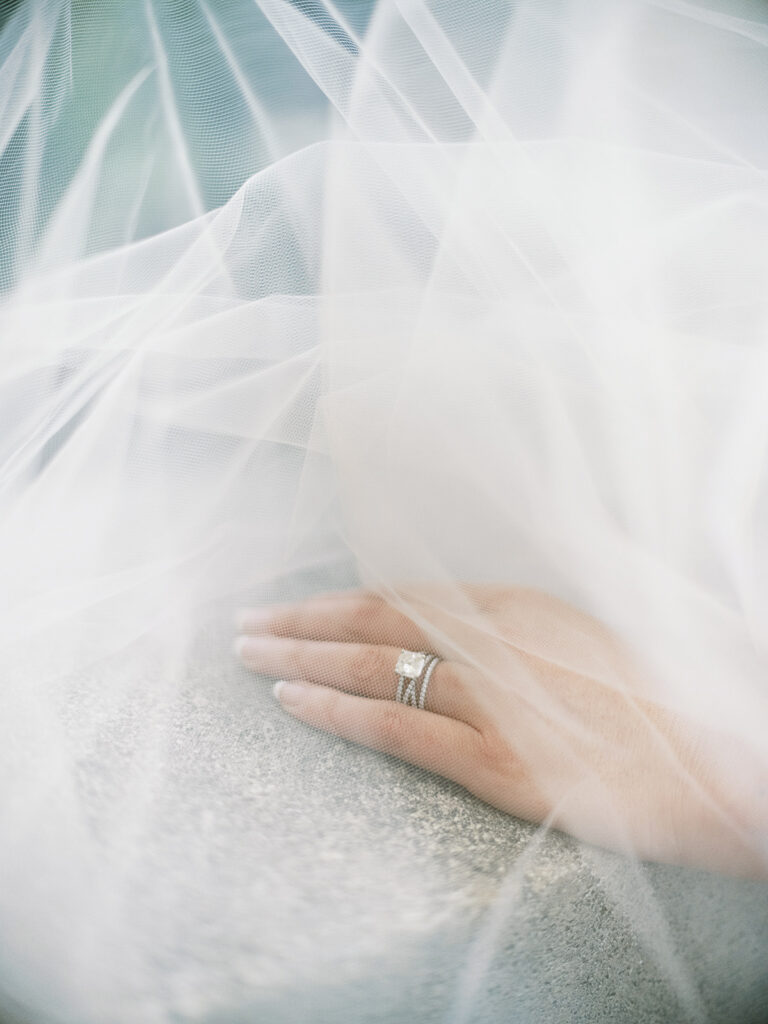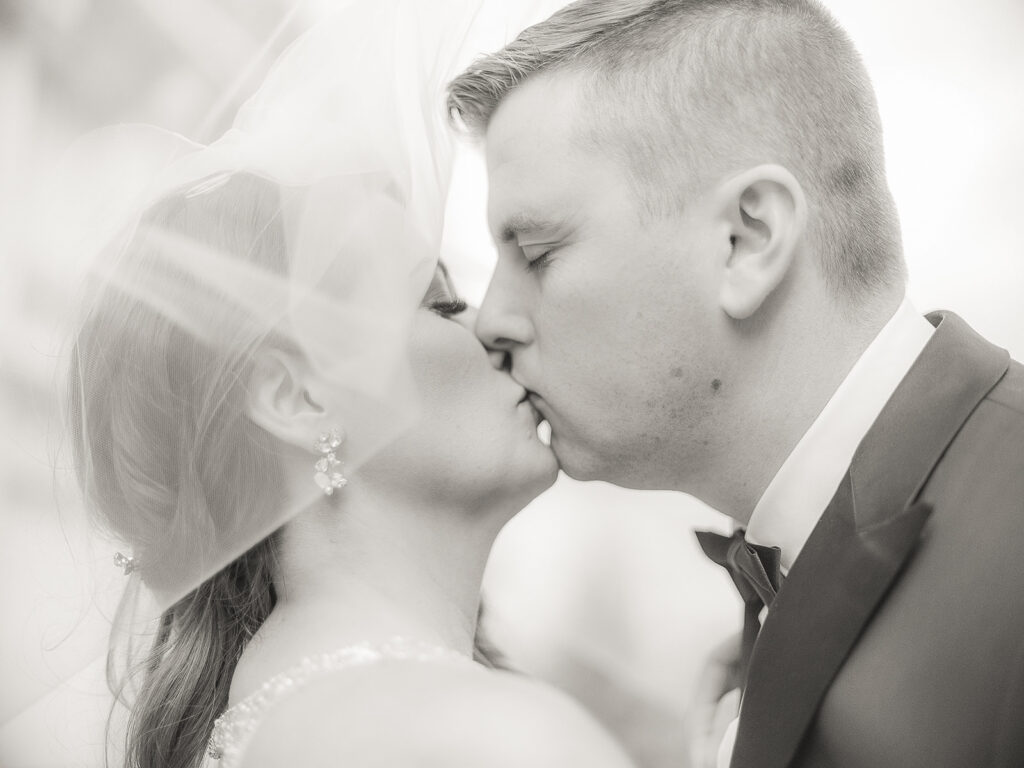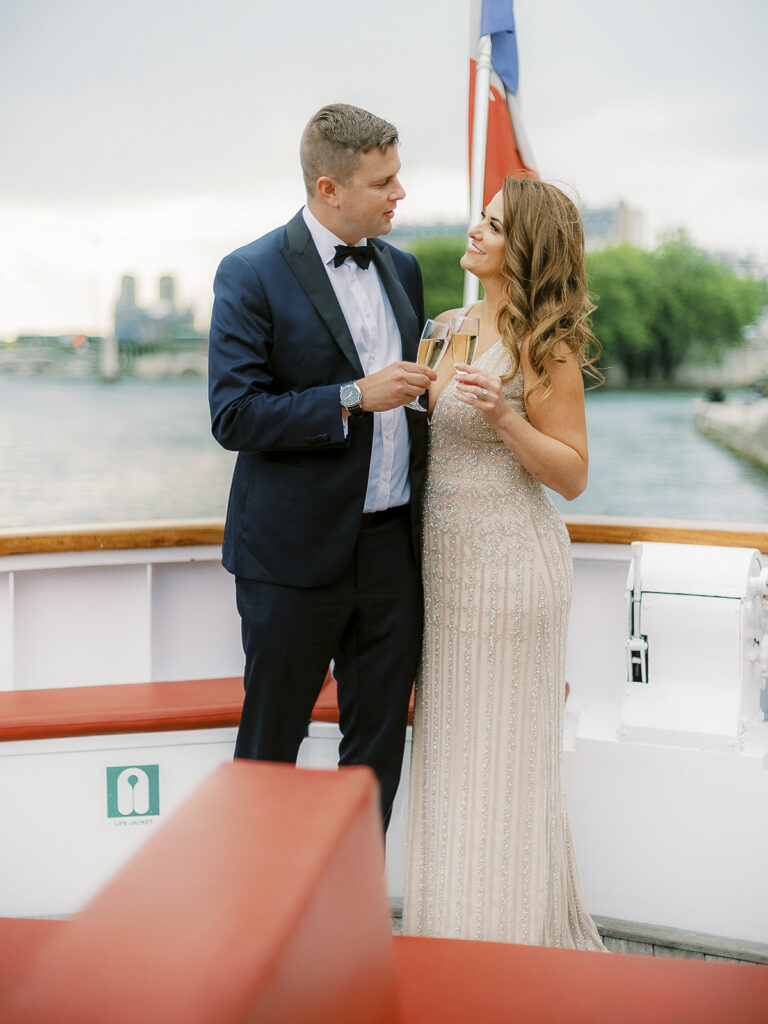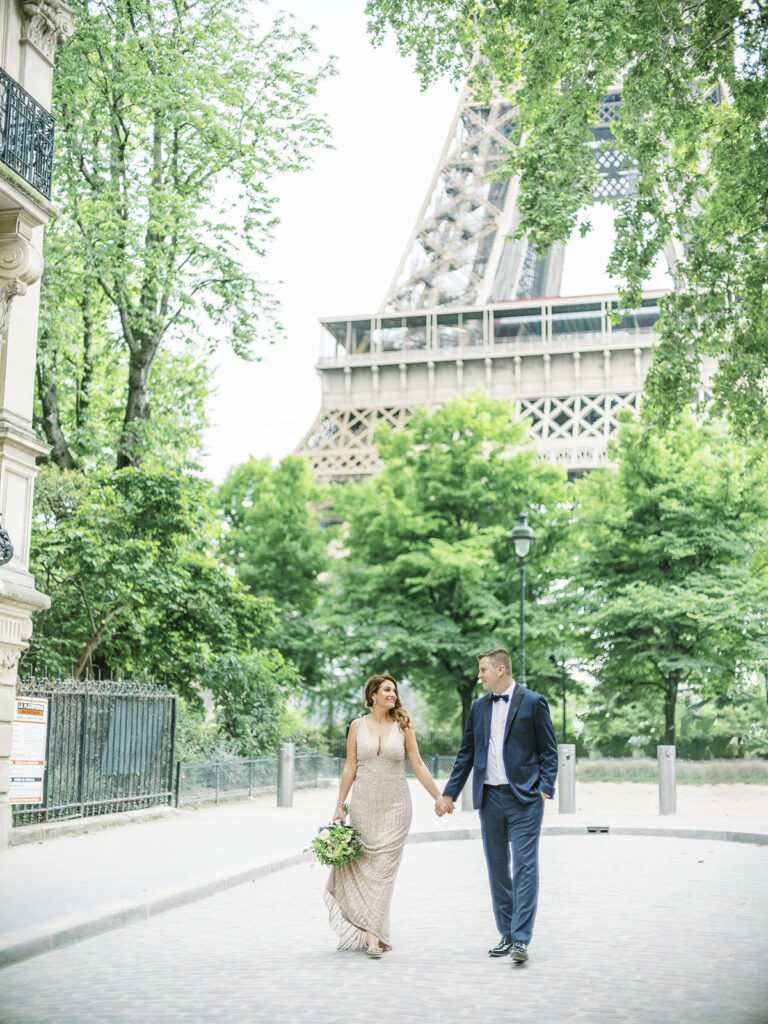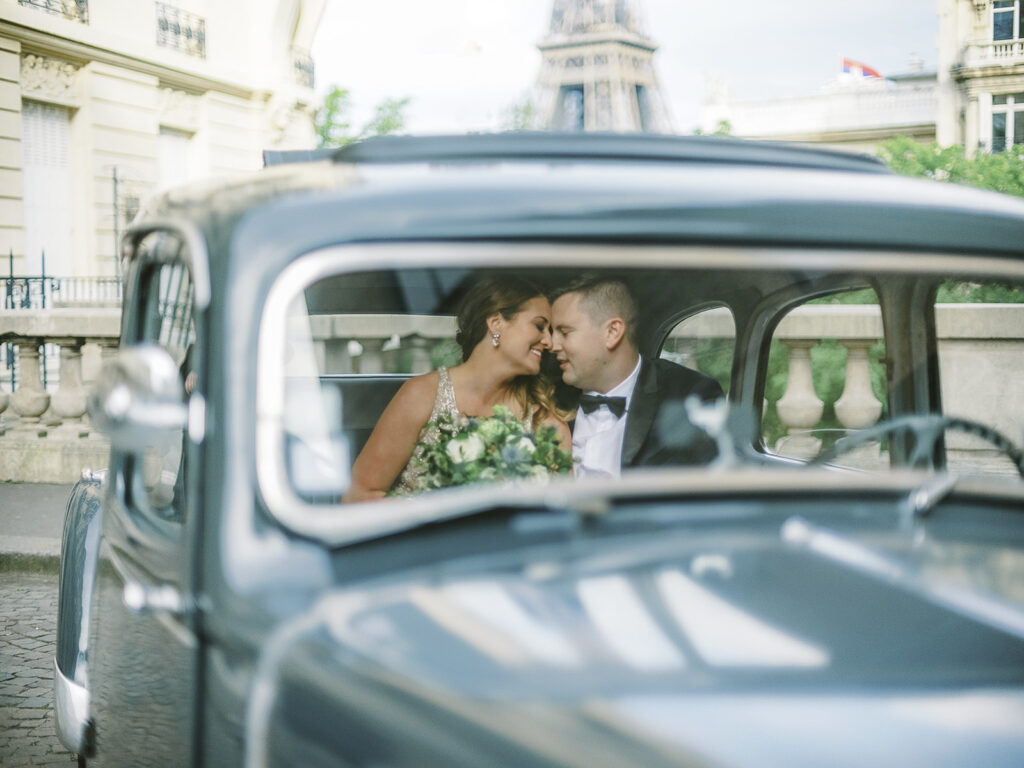 Interested in learning more about our wedding? Check out these other posts:
Click this link to pin this Wedding in Paris on pinterest.
Also, don't forget to follow us on instagram and facebook for more recipes and recommendations, we love to see when you visit our favorite places!