We're showcasing the best sides for brisket, because living in Texas you learn there's never a wrong time to eat brisket.
When brisket is the main dish for dinner, you're already a winner, but use these side dish ideas to make it a complete meal.
While traditionally smoked brisket is served with coleslaw, beans, or potato salad, there are a number of different ways to switch up delicious side dishes to highlight your favorite beef brisket recipe.
Any of these 65+ recipes are a great option for a side dish.
Potato Sides for Brisket
Having a potato dish is 100% needed for all brisket barbecues, if brisket wasn't as good as it is we'd always say the potato sides are our favorite bites at a backyard barbecue.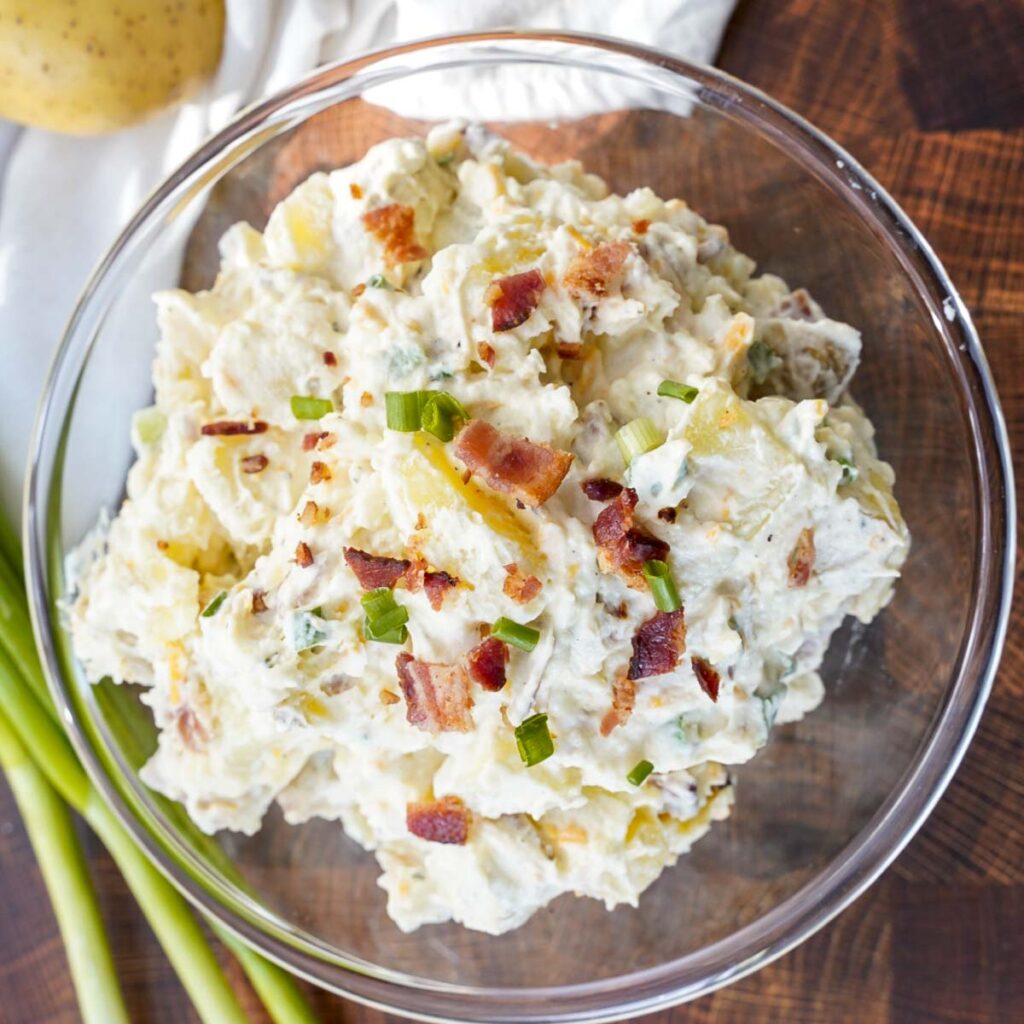 Loaded Baked Potato Salad
This loaded baked potato salad recipe tastes just like a stuffed baked potato! Loaded with bacon, cheese, green onion, and sour cream. These are like potato skins, but in a potato salad. It's a surefire crowd pleaser!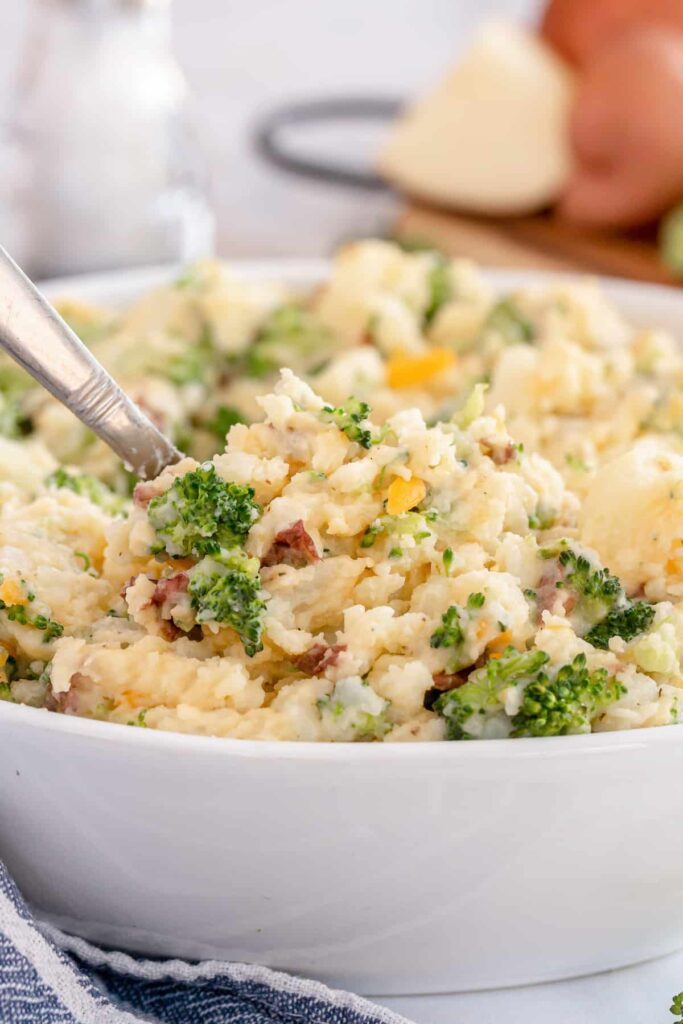 Broccoli Cheese Mashed Potatoes
These easy Broccoli Cheese Mashed Potatoes combine creamy mashed red potatoes with tender broccoli florets and sharp cheddar cheese.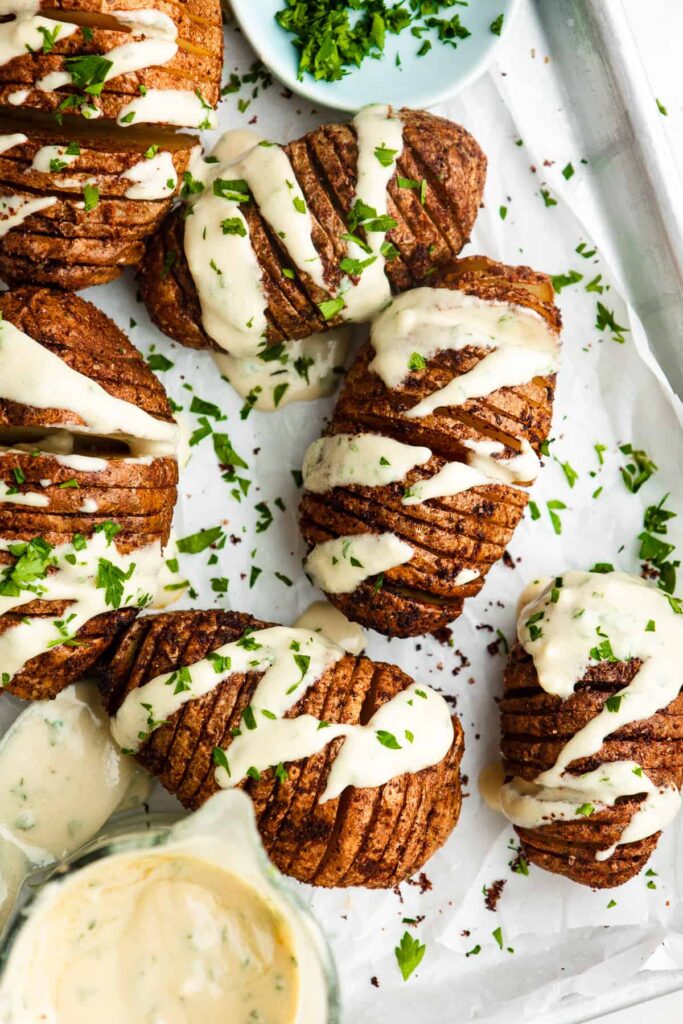 Lemon Tahini Hasselback Potatoes
Take your average, regular potatoes to the next level with this delicious air fryer hasselback potatoes recipe! These crispy hasselback potatoes are loaded with great flavors, including seven spice, garlic, and paprika, then drizzled in a lemon tahini sauce with the perfect balance of nutty and tart.
Air Fryer Baked Potato
Did you know baked potatoes don't always have to be baked? Our air fryer "baked" potato recipe is really easy, and the potato comes out cooked perfectly with yummy potato skin too that really only needs to be seasoned with kosher salt. We love these potatoes for barbecues, and if we have leftovers of brisket and the potato they taste great in a BBQ potato the next day.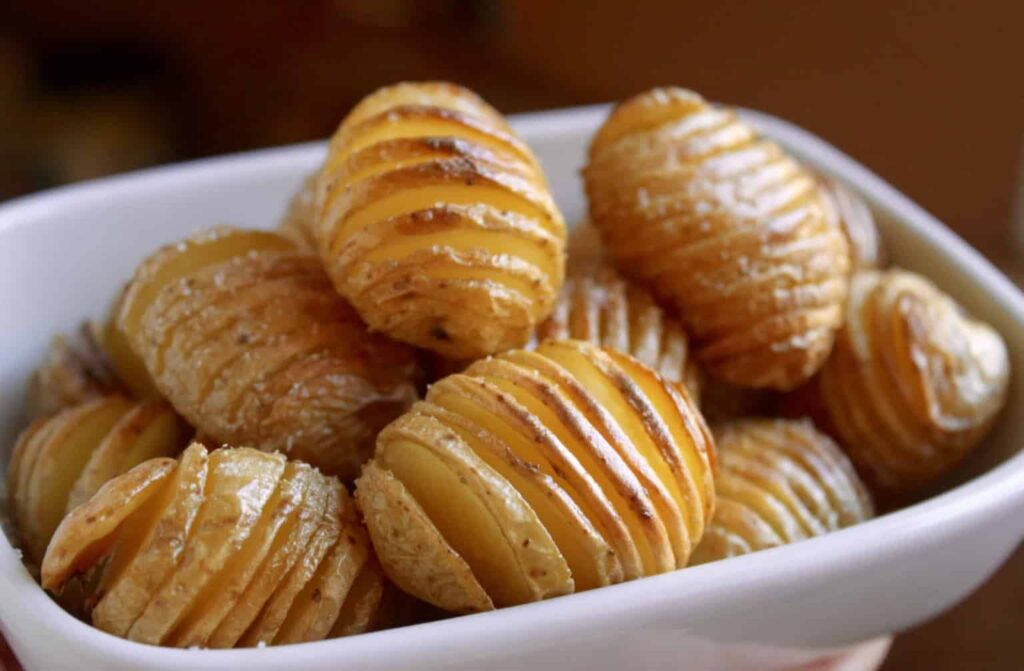 Truffled Hasselback Potatoes
Tiny truffled hasselback potatoes gives any main course a lovely upgrade! Impressive, yet easy to make, they'll be on the menu rotation after the first time.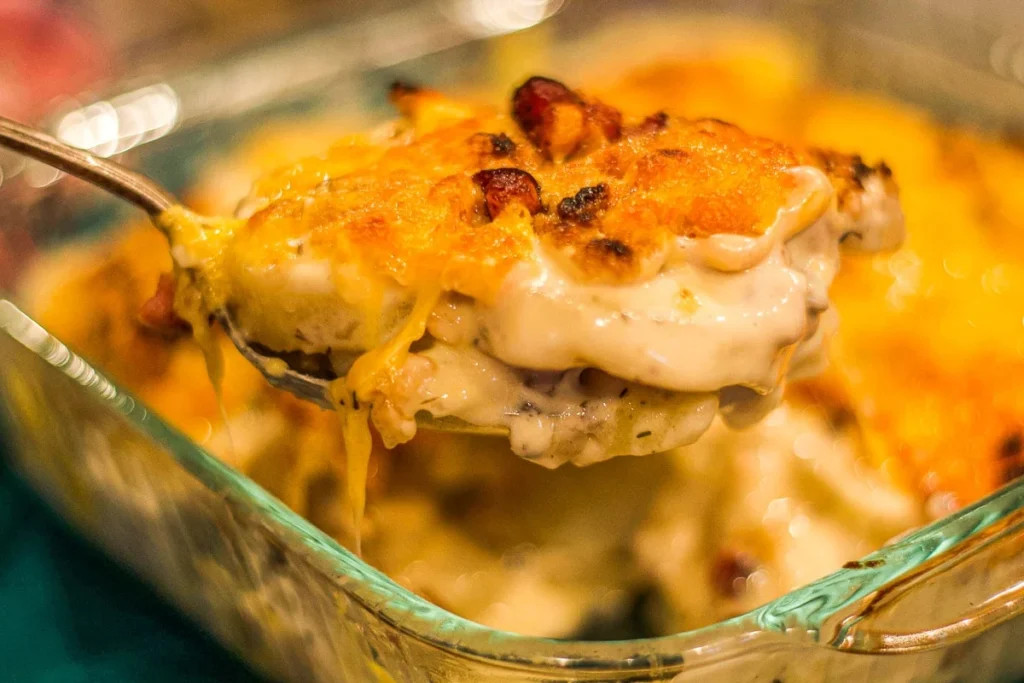 Instant Pot Scalloped Potatoes (Au Gratin Potatoes)
These Instant Pot Scalloped Potatoes are creamy and delicious. They're gluten-free, easy to prepare, and the perfect side to your grilled or smoked meats!
Smoked Baked Potato
Smoked baked potatoes are a must-have side for any brisket meal. This classic side dish has a deep and smoky flavor that compliments the boldness of the meat perfectly. Such an easy recipe on the smoker. We love topping our smoked baked potato with sour cream, black pepper, barbeque sauce, mozzarella cheese, and thin slices of brisket.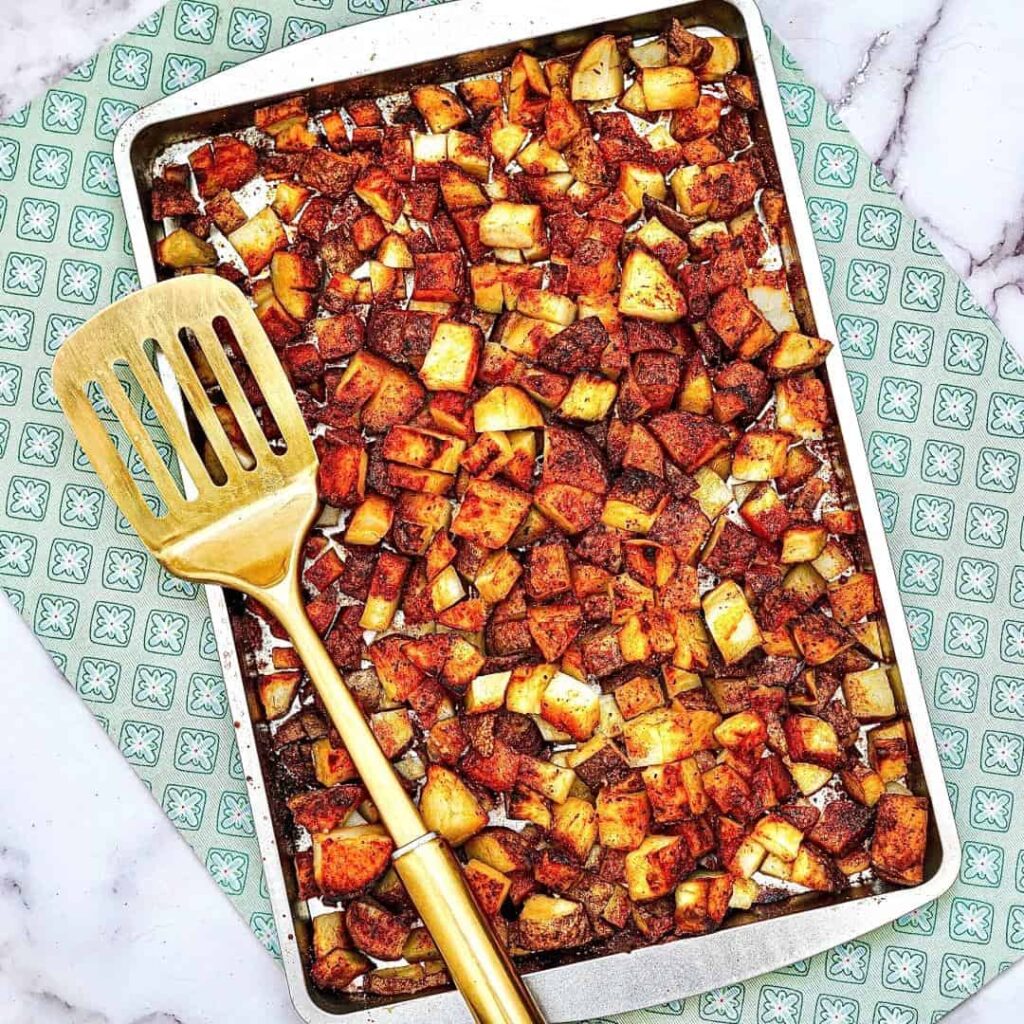 Sheet Pan Buffalo Ranch Potatoes
Sheet Pan Buffalo Ranch Potatoes, a simple recipe idea for making oven baked potato chunks that are seasoned.
Air Fryer Home Fries
These air fryer home fries are ready in under 30 minutes from start to finish! They are the perfect quick side dish, breakfast, or appetizer. They are seasoned perfectly and crispy on the outside and tender on the inside.
Skillet German Potato Salad
Skillet German Potato Salad is a scrumptious easy skillet recipe with a cider vinegar dressing, crisp bacon, sweet onion and fresh parsley. We love to serve this with Oven Baked Barbecue Beef Brisket or Dry Rub Sweet Barbecue Pork Tenderloin
Rich and Creamy Garlic Mashed Potatoes
These garlic mashed potatoes are fluffy and delightful, the perfect side dish for brisket!
Instant Pot Cheesy Potatoes
Cooking potatoes in the Instant Pot is easy as can be. A generous sprinkle of cheese, sour cream and ranch dressing makes these Instant Pot cheesy potatoes addictive! One bite and you'll be hooked, and they're a perfect side for brisket.
Oven Roasted Potatoes
These oven roasted potatoes are perfectly seasoned and baked to make the ultimate side dish for any meal.
Funeral Potatoes
Funeral Potatoes are an easy, cheesy potato side dish. This cheesy potato casserole is a great recipe to serve with brisket, and such an easy side dish!
Vegetable Sides for Brisket
Brisket is such a heavy rich protein, we personally love adding a veggie side for brisket to help cut through the fat so at the end of the day you can eat more brisket.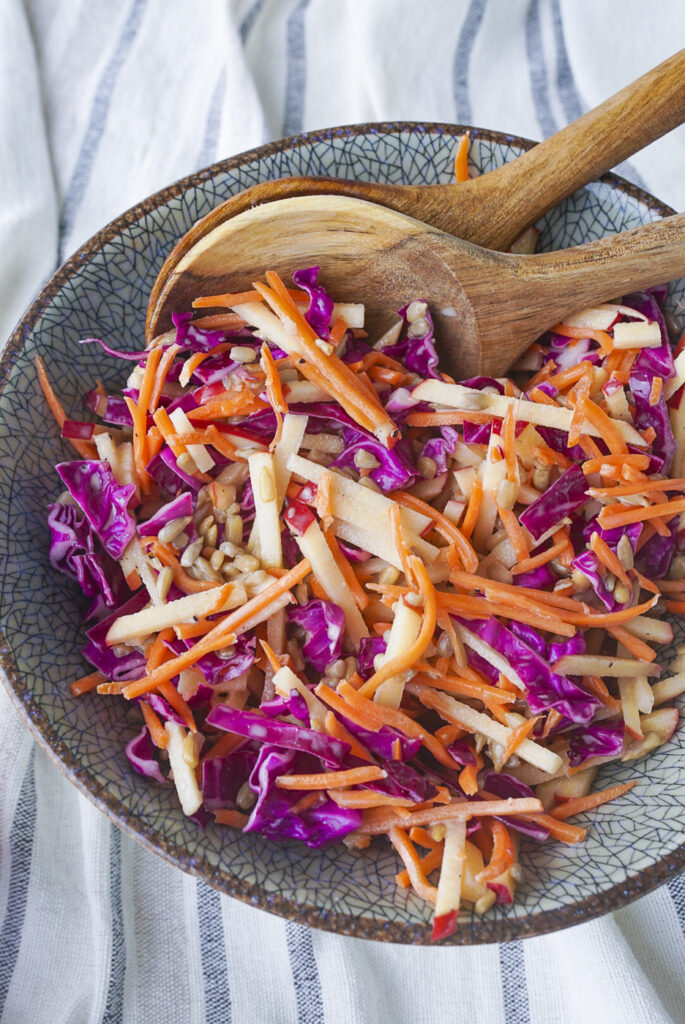 Simple and Healthy Apple Cabbage Slaw Recipe
Everyone is used to a basic coleslaw recipe that's been at every brisket barbecue forever. We upgraded the old school coleslaw and made it healthier with apple. Our healthy apple cabbage slaw recipe is a perfect side for a smoky brisket because it cuts through the heaviness of brisket, tastes amazing, and won't make you feel as full compared to a traditional coleslaw.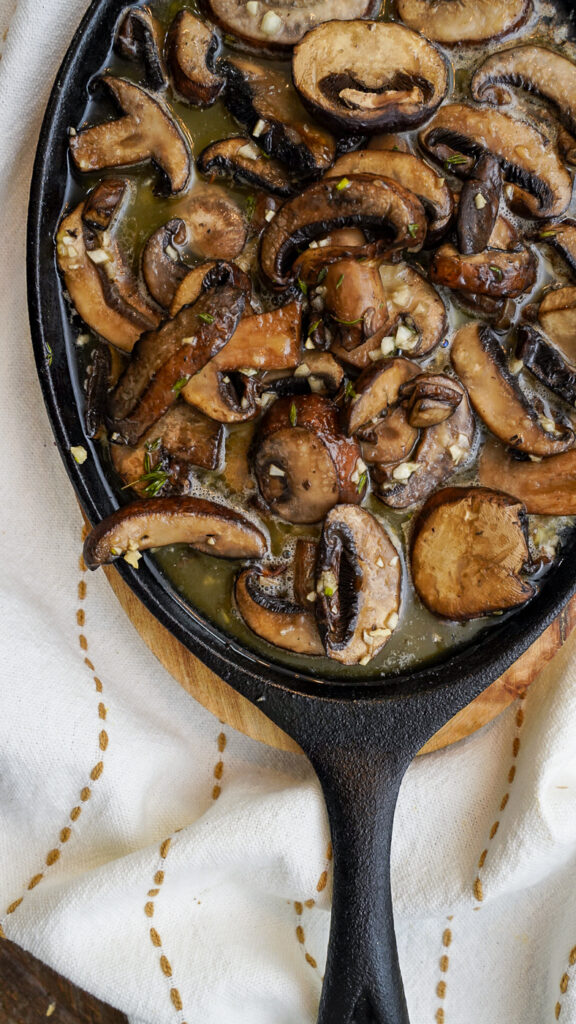 Smoked Mushrooms
You're already smoking your brisket, so this vegetable side is super easy to make when you pull your brisket to rest. Our smoked mushroom recipe is super simple to let the smoke and the mushrooms shine! It is ready in 30 to 35 minutes, and only a few ingredients for a perfect side or topper for your smoked brisket. This is a great addition to any smoked meat party, and one of our best side dishes.
Pickled Red Onions
Our pickled red onion recipe may be the top recipe we make the most at home, and almost always have it in our fridge. These pickled red onions are ready in less than an hour, and are perfect as a side or topping to brisket to cut the fatty boldness of the smoked meat. We also love having these pickled red onions for brisket tacos.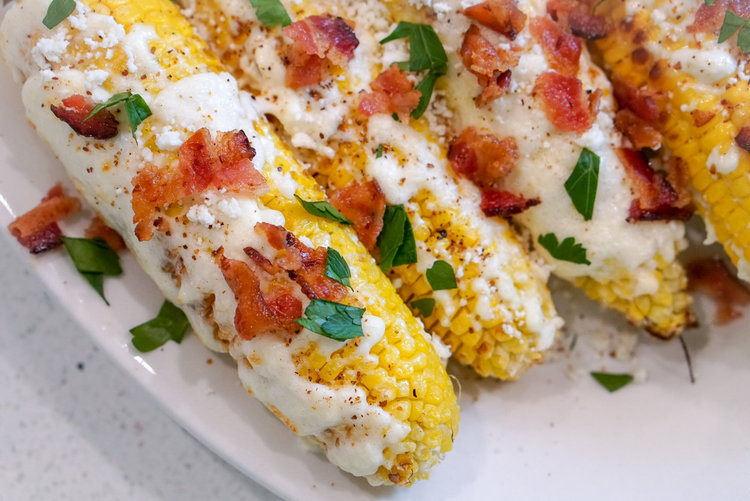 Elote Recipe – Mexican Street Corn with Bacon
We've always loved corn with BBQ, but in Texas and through our trips to Mexico we fell in love with the Mexican street-style elotes. Our elotes recipe is packed with the cheese, mayo, and seasonings. Also, the best way to bring it up another notch we sprinkle bacon over it for BBQ parties.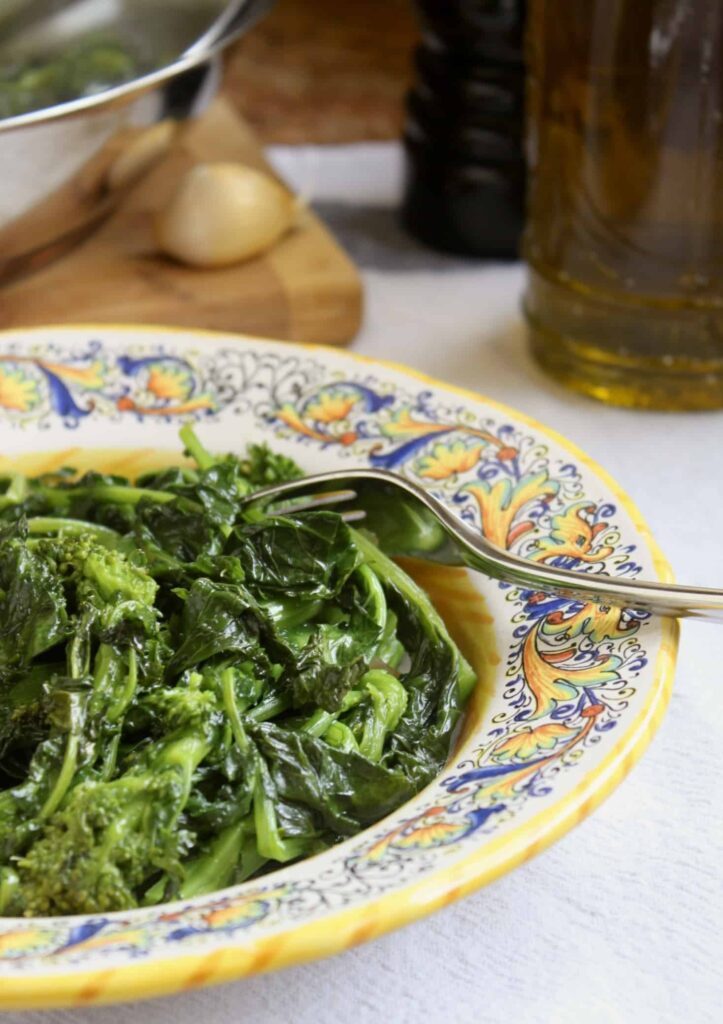 Sautéed Rapini
Rapini (aka Broccoli Rabe) is broccoli's and collard greens more sophisticated cousin. Serve this delicious green with any meat, poultry or seafood for a beautiful and delicious green side.
Smashed Cucumber Mint Salad
Smashed cucumber mint salad is bright and delicious! Fun to make, and perfect as a refreshing side dish. This is so much better than a simple green salad.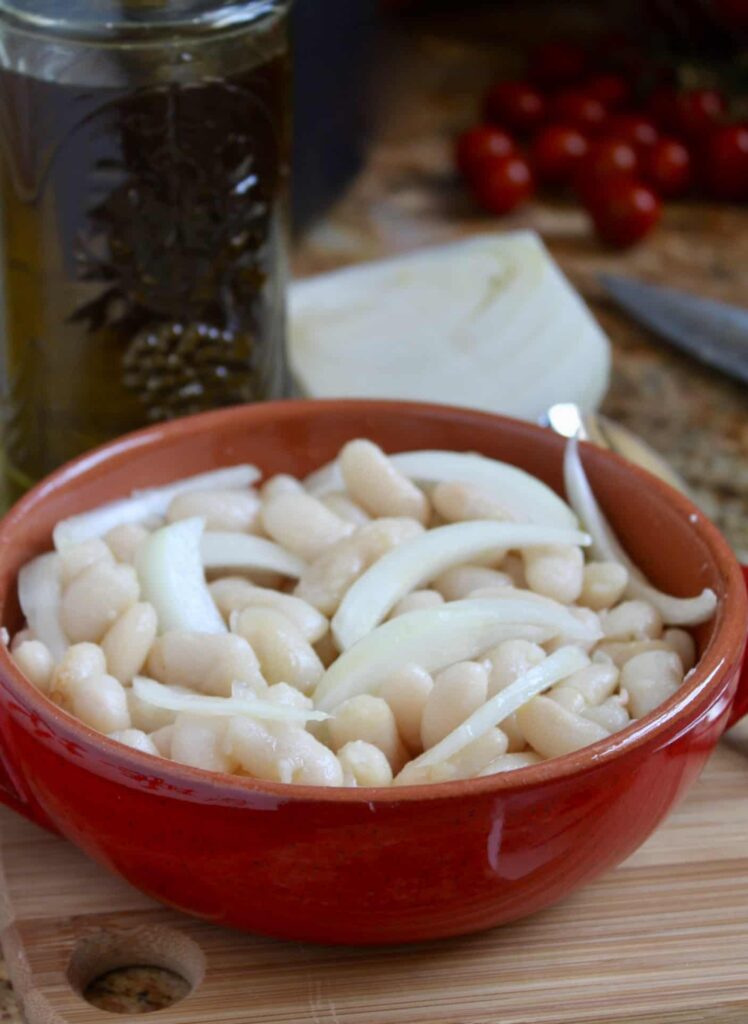 Italian Bean Salad
Beans don't always have to be baked and packed with bacon. This simple Italian bean salad is healthy and simple.
One Pot Gouda and Cream Cheese Corn
When we think of sides for brisket, we always want a corn side in some form or fashion. This one pot gouda and cream cheese corn is sweet, salty, and creamy.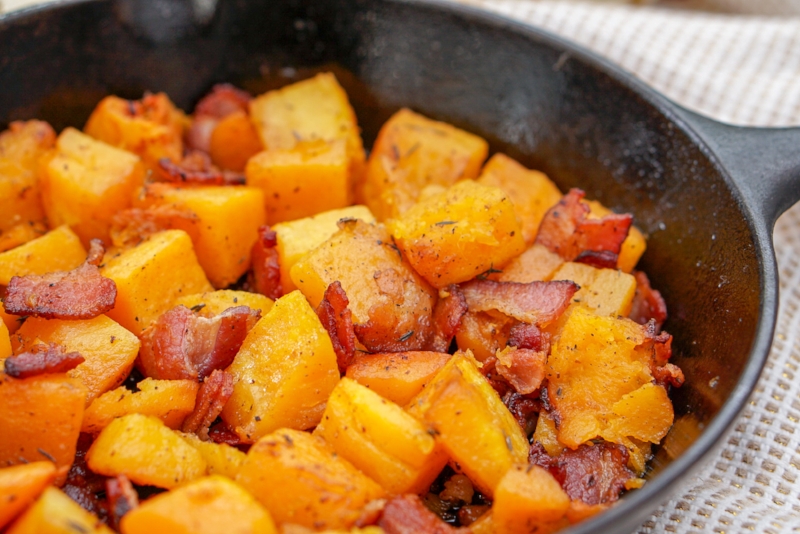 Bacon Butternut Squash Recipe
Butternut squash like sweet potatoes are a fantastic side for brisket. For our butternut squash recipe we make this side even better with the addition of bacon. It's the perfect balance of sweetness and saltiness for a brisket veggie side. We prefer this recipe over making a side of brussels sprouts with bacon.
Healthy Paleo Cucumber Tomato Avocado Salad
Healthy cucumber tomato avocado salad recipe seasoned with fresh herbs and ready in 15 minutes is a great side for brisket.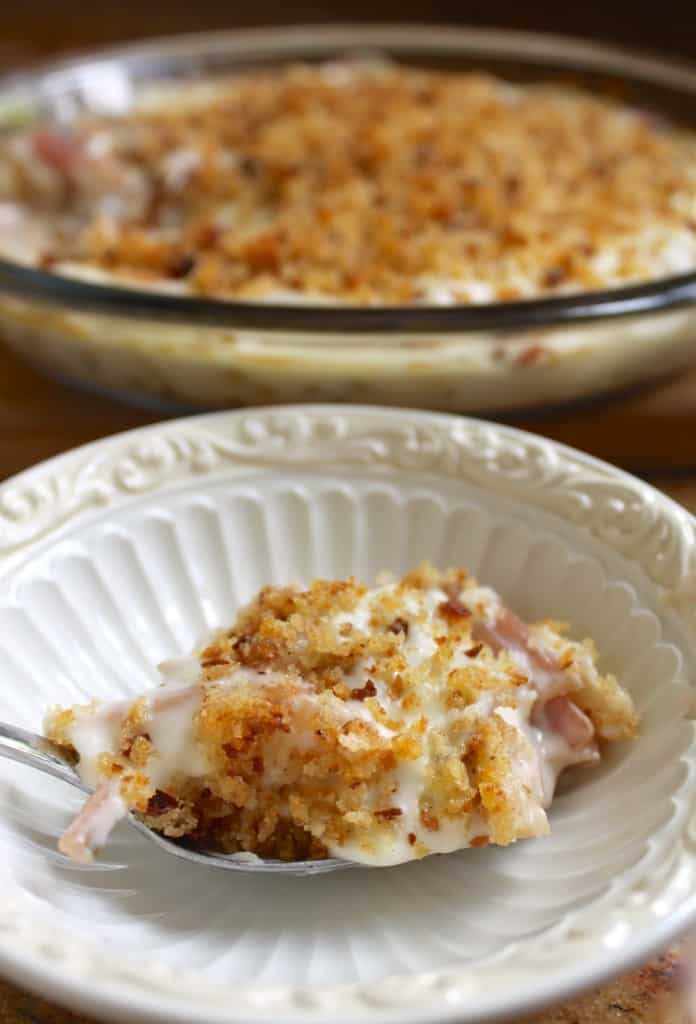 Cheesy Swiss Chard Stems with a Crunchy Breadcrumb Topping
Swiss chard is great, but the one thing about it is that most people throw out the stems. But, you shouldn't and you should totally make this cheesy swiss chard stem dish for your brisket.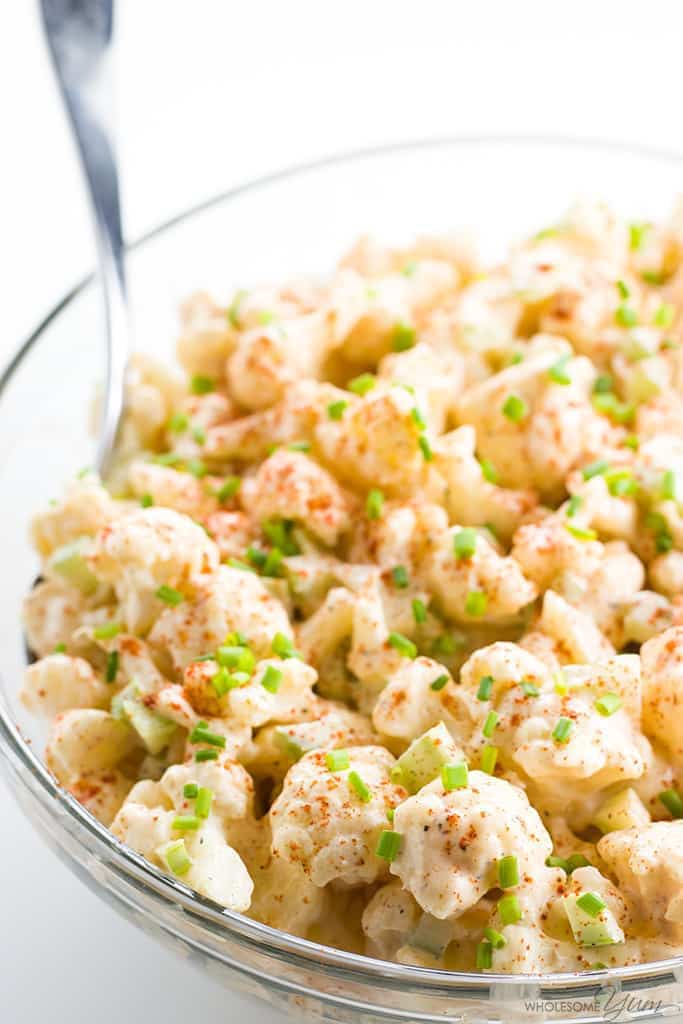 Cauliflower Mock "Potato" Salad Recipe
This quick & easy cauliflower mock potato salad recipe is low carb, keto, paleo, gluten-free, whole 30, and healthy. It's a crowd pleaser for everyone, too!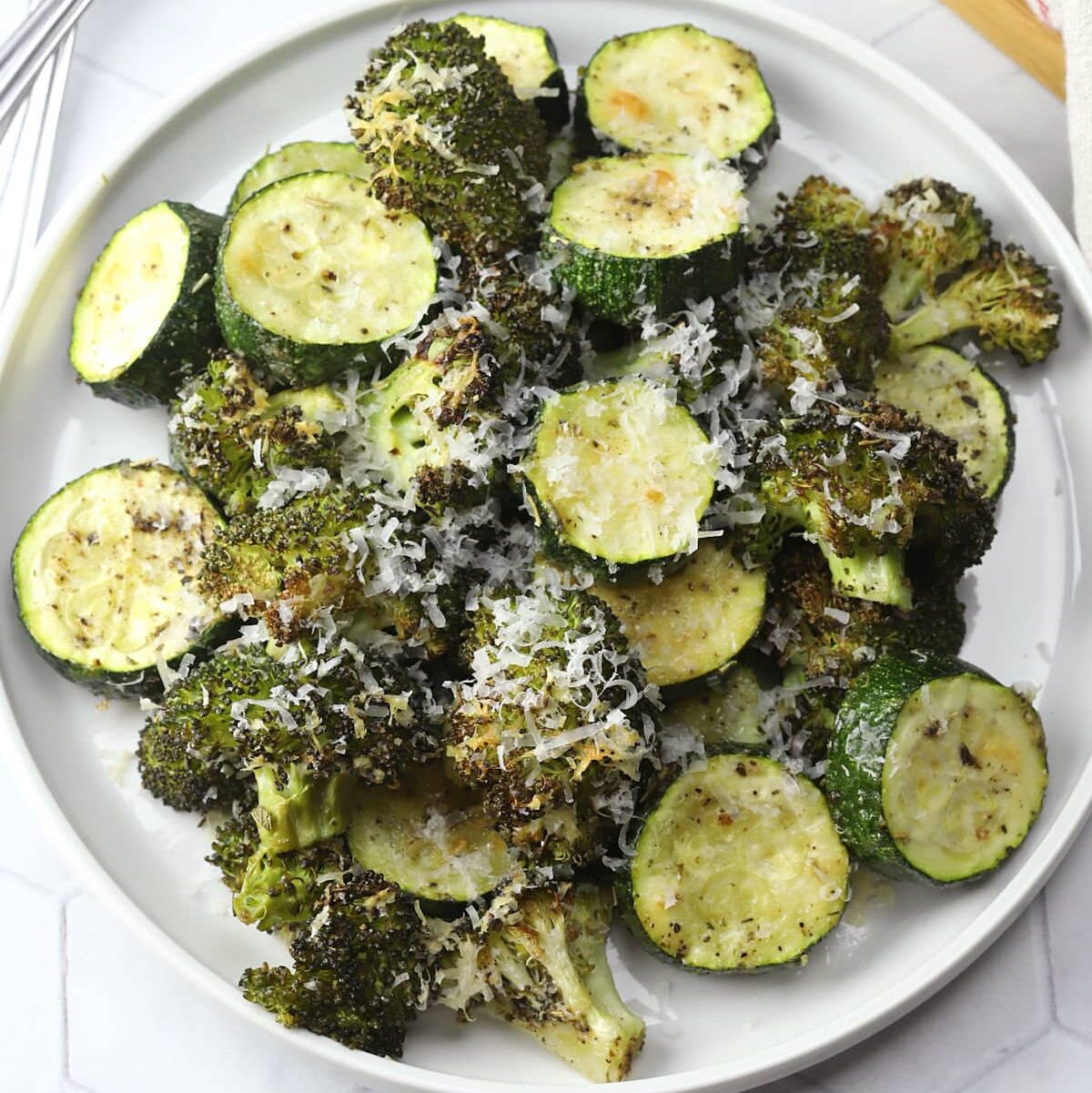 Roasted Zucchini and Broccoli
Roasted zucchini and broccoli is perfectly seasoned, roasted to perfection, and topped with parmesan cheese. Ready in less than 40 minutes, it makes the perfect appetizer for your favorite main course.
Creamy Parsnip Puree
Sweet and nutty with a creamy texture this parsnip pureé makes a terrific easy non-potato brisket side. This is a great way to get kids to eat vegetables, they may even think it's mashed potatoes.
Healthy No-Mayo Coleslaw
This tangy no-mayo coleslaw is made with a vinaigrette base giving it a lively tangy taste that is perfect as a side dish for brisket to cut the richness.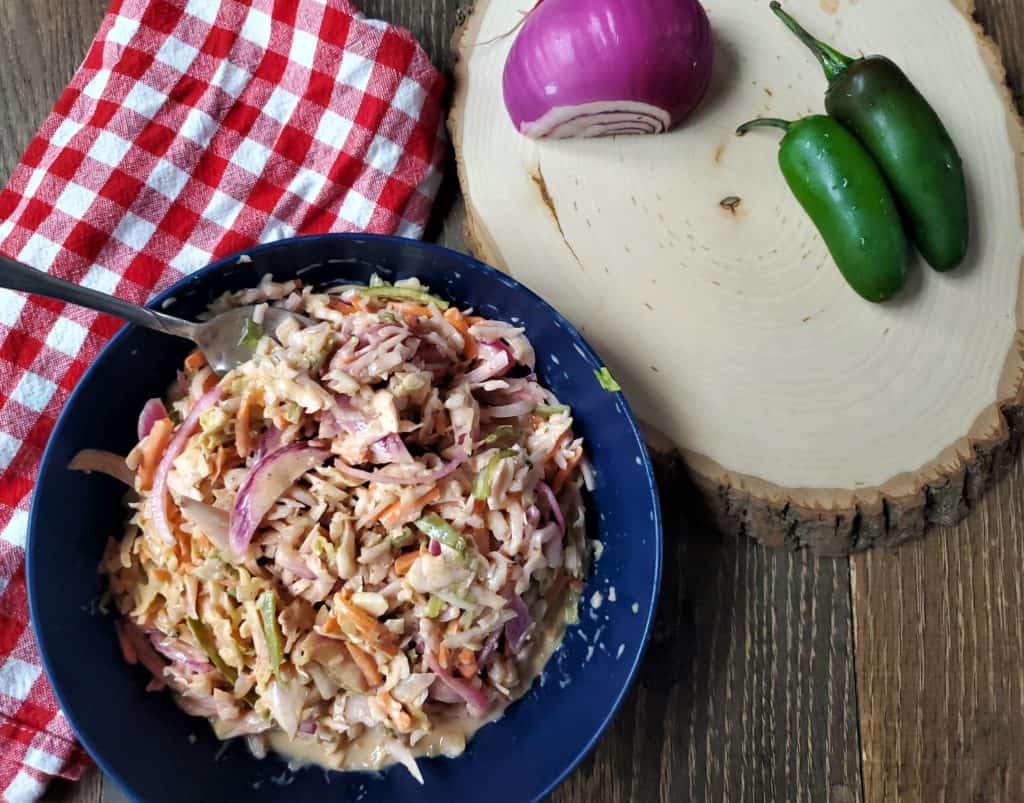 Jalapeno Bacon Aioli Coleslaw
Our Jalapeno Coleslaw with Bacon Aioli is the perfect side for your next BBQ. It is inexpensive and super easy to make and really brings out the best in you BBQ meats, and everything is better with bacon. It has just a little heat but you can certainly kick up the heat factor by adding a couple more jalapenos.
Red Lobster Copycat Brussel Sprouts
These Red Lobster copycat brussel sprouts are a delicious, flavourful way to include vegetables as a side dish! The air fryer crisps up these brussel sprouts perfectly. Topped with a sweet and sticky soy glaze, and savory crispy fried onions, these sprouts are packed with flavor and crunch!
Air Fried Sweet Potato Fries
Air Fried Sweet Potato Fries, a healthy way to make a great tasting side dish or snack, low fat, vegan, gluten free.
Low Carb Cauliflower Gratin
Low Carb Cauliflower Gratin, a delicious side dish recipe that is keto low carbohydrate diet friendly.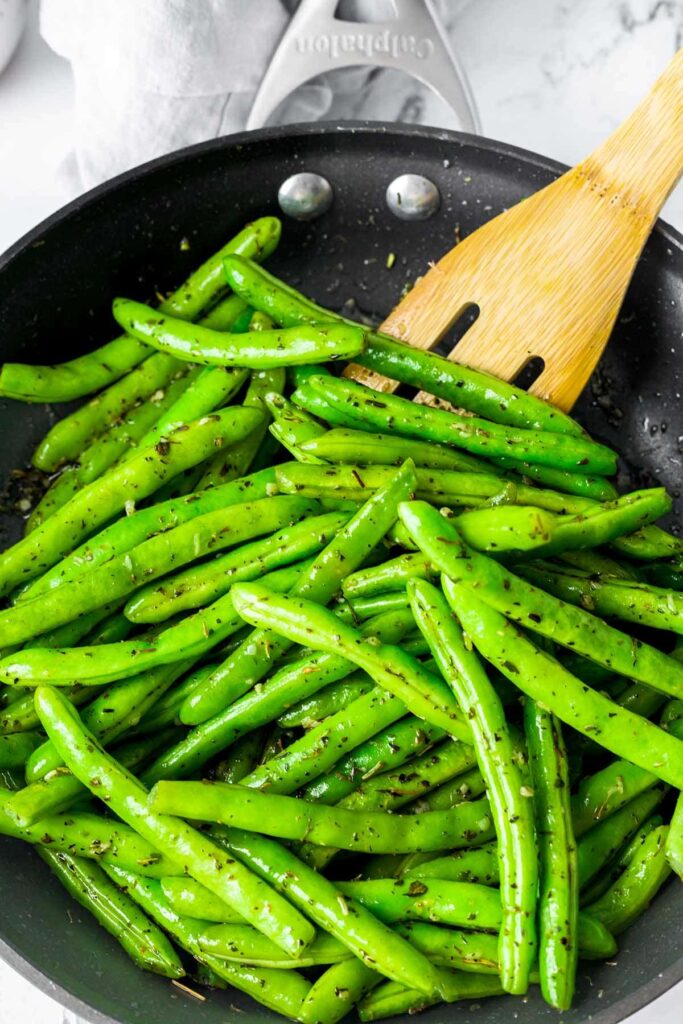 Garlic Green Beans
The best recipe for garlicky green beans! Sautéed in olive oil and ready as a tasty brisket side in under 15 minutes!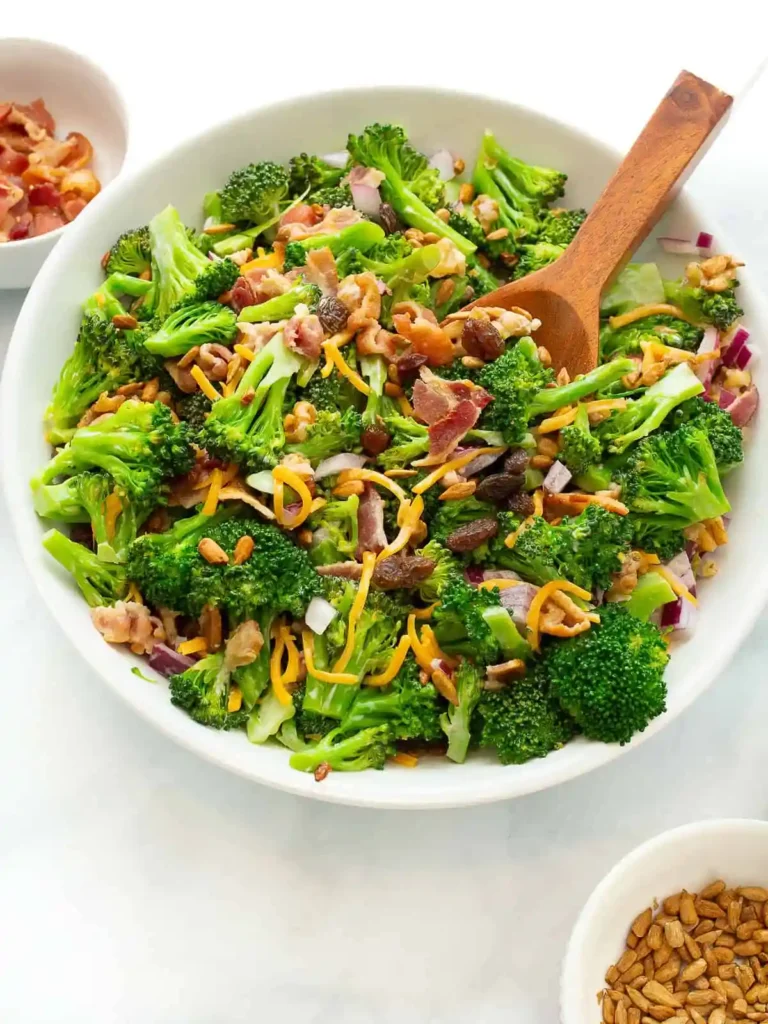 Classic Broccoli Salad
Classic Broccoli Salad is a quick and easy dish made with fresh broccoli, cheddar cheese, sunflower seeds, red onions, and a tangy dressing. Toss everything together in a large bowl and served cold as a side for brisket.
Twice Baked Sweet Potatoes
With crunchy pecans and a little bit of sweet brown sugar, these Twice Baked Sweet Potatoes will be your new favorite side dish at dinner. Whether you're making a casual weeknight dinner or planning your holiday meals, you will want these delicious potatoes on the table.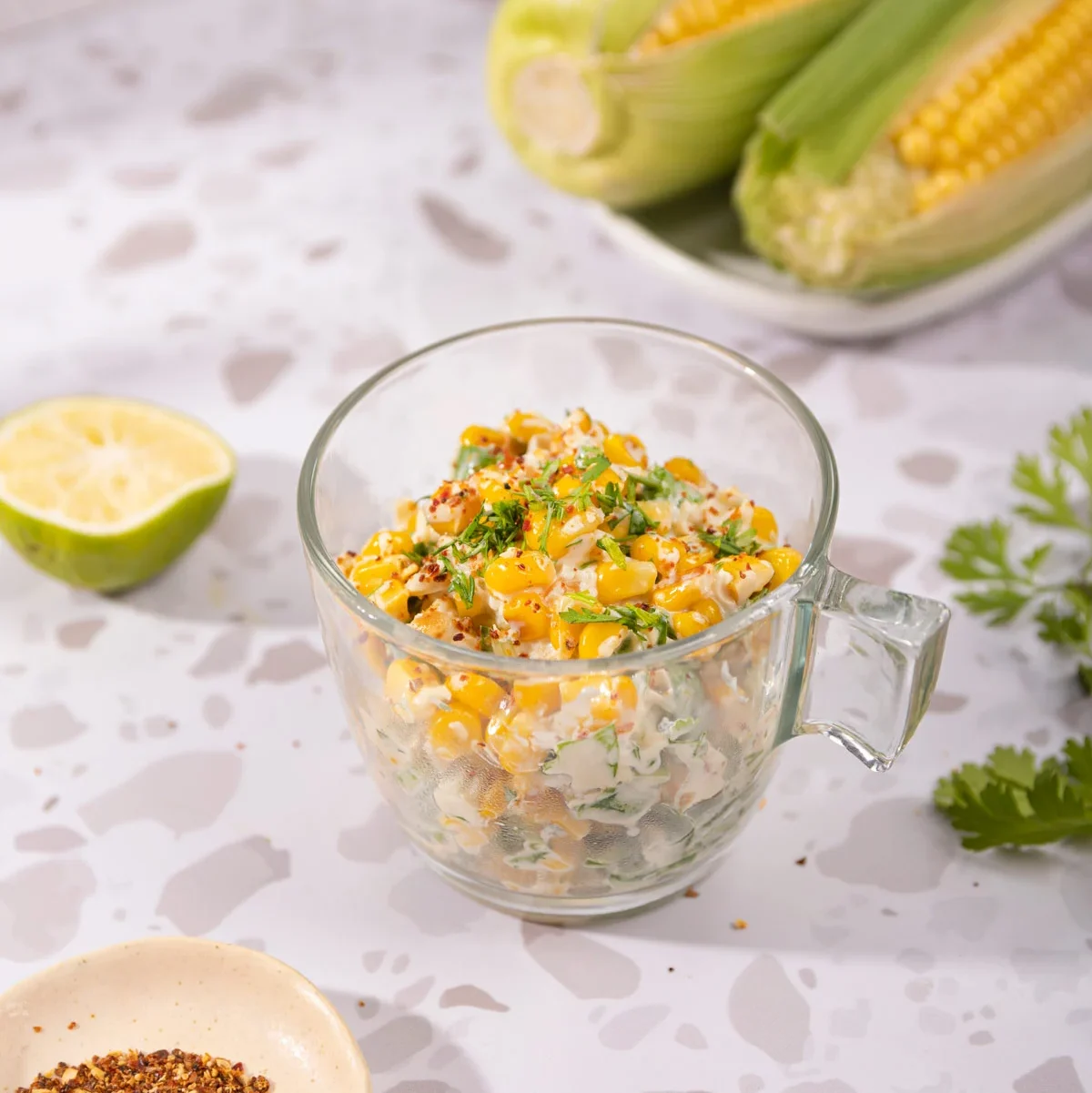 Healthy Mexican Corn Salad
This esquites-style Mexican corn salad is a delicious street food experience at home. High in protein and super tasty!
Old Fashioned Kidney Bean Salad
This super-easy Kidney Bean Salad is an updated riff on a beloved recipe served at an iconic Ohio restaurant for more than 30 years. It's uniquely delicious, but with no cooking and just a bit of quick chopping, it's also ultra-fast … and the creamy flavors are fantastic alongside beef brisket!
Ultimate Beetroot and Feta Salad
Looking for a delicious side dish to your Beef Brisket? Look no further! With the earthy flavors of beets, salty feta and crunchy nuts, this Beetroot & Feta Salad is the ultimate sidekick to any meaty main course meals!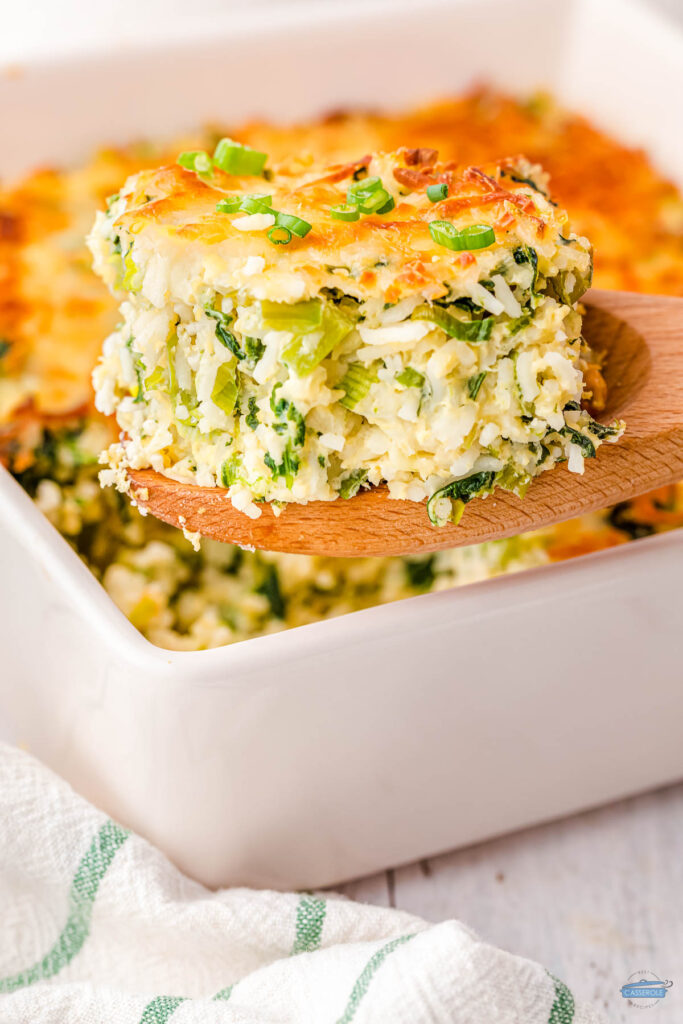 Green Rice Casserole
If you've been looking for a unique, original recipe that's perfect for any time of year, try this Green Rice Casserole recipe. The first time my family had this meal, even the picky eaters were asking for seconds. It has a ton of vegetables!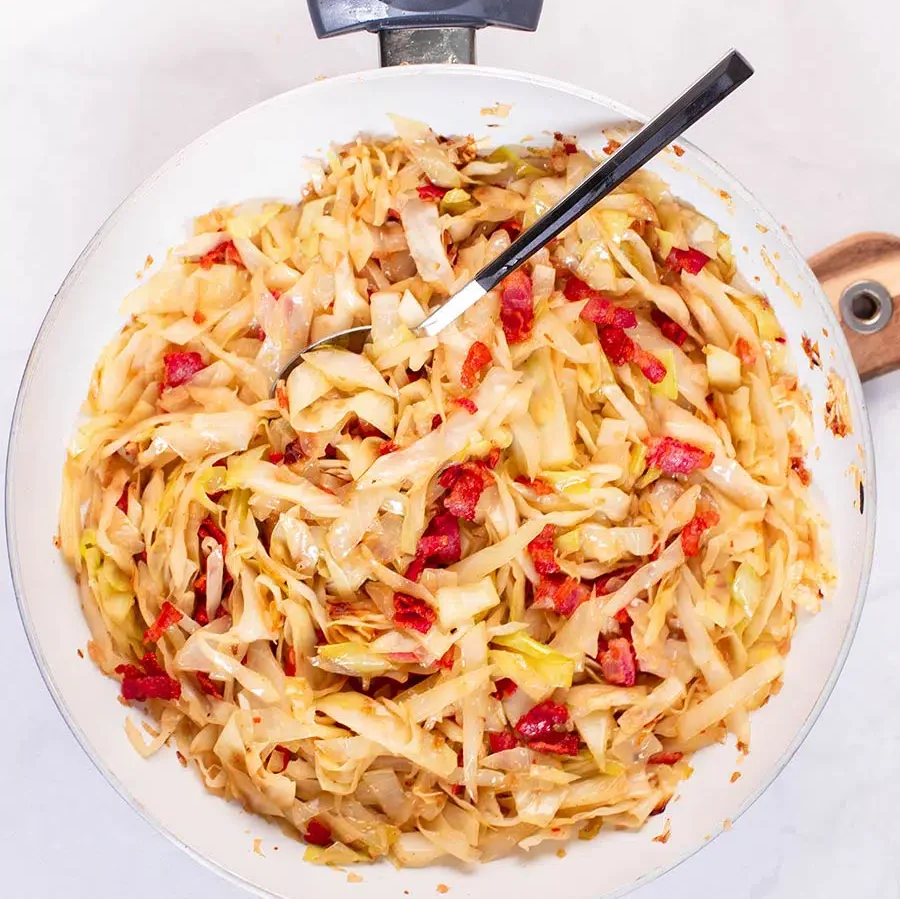 Easy Fried Cabbage
This easy Fried Cabbage is a quick, easy to make side dish recipe that's ready in under 20 minutes. Make an incredibly delicious sautéed cabbage that's perfectly caramelized and loaded with crisp bacon bits.
Sweet & Smoky Cast Iron Carrots
These sweet and smoky cast iron carrots cook up super fast and make a great side dish! They are packed with flavor from smoked paprika, honey, and garlic.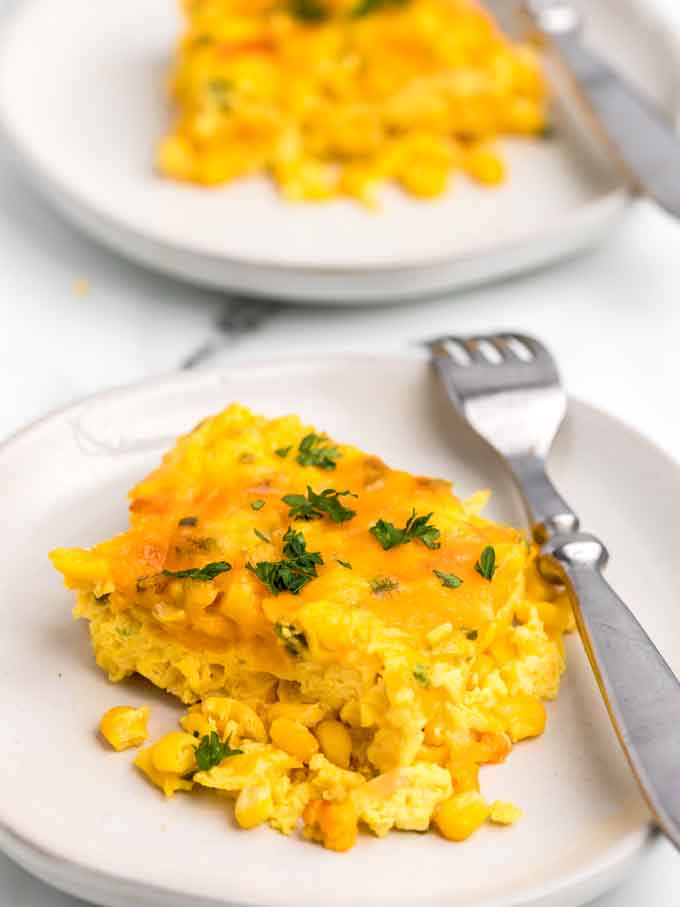 Easy Corn Pudding Recipe
This quick and easy corn pudding is a great savory side dish to serve on special holidays or everyday weeknight meals.
Southern Fried Okra
Southern Fried Okra is made with fresh okra, battered in buttermilk and dredged in flour and cornmeal mixture. With those ingredients it will make a crispy breaded okra. Great to serve as a brisket side or any meal of grilled or smoked meat.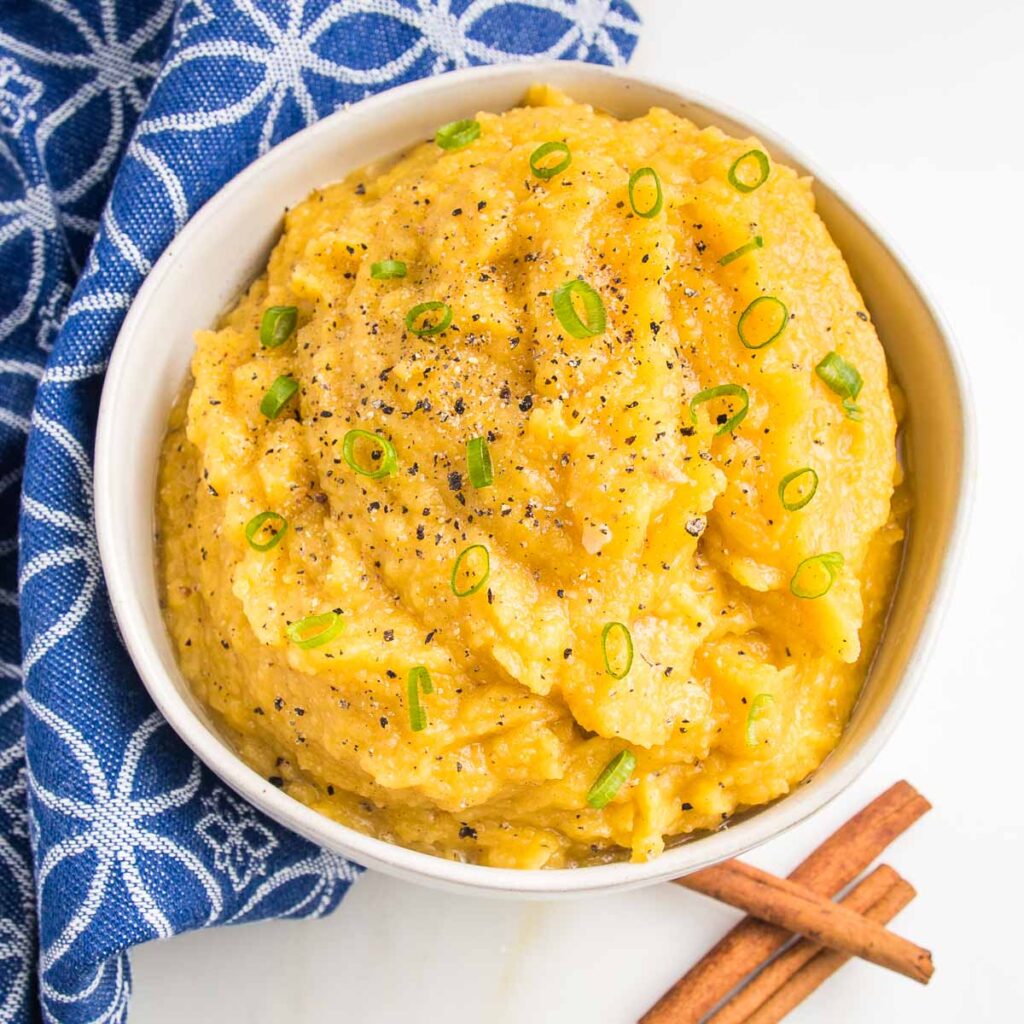 Mashed Acorn Squash
Roasted and mashed acorn squash is super easy to make, creamy and delicious. This simple acorn squash recipe uses just 7 ingredients and takes 5 minutes to prep and get into the oven.
1015 Onion Casserole
This sweet onion 1015 Casserole is the best recipe when you're jonesing for a sweet taste of home – if you're from the south, that is! No matter where you are, however, from California all the way to New York City, Sweet Onion Casserole will transport all my onion lovers out there directly to a Texas brisket barbeque.
Three Pepper Salad
Peppers add so much flavor to any recipe. They taste great alone or with a dip. And there's nothing like a cold, fresh salad to cool you down!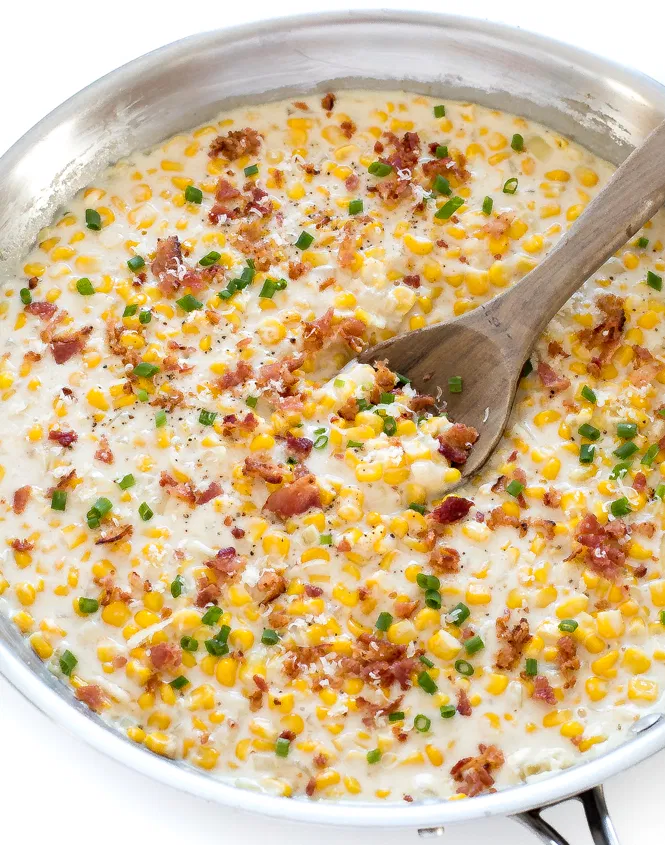 Creamed Corn
Skip the can and make delicious, flavorful creamed corn at home! Made with crispy bacon, onion and a parmesan cream sauce!
Unique Sides for Brisket
This is our list of sides for brisket that most people don't think of, but if you have them at your barbeque people will celebrate you for making them.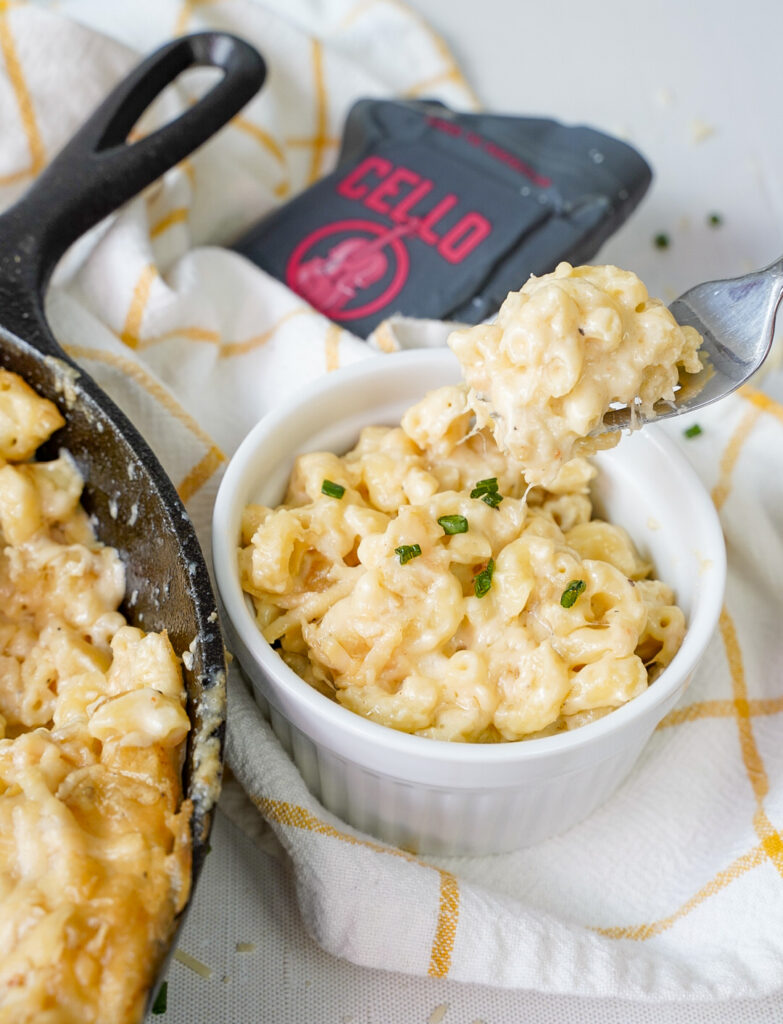 Smoked Mac and Cheese
If you're at a brisket barbecue, and mac and cheese isn't one of the sides, it probably didn't happen! We love mac and cheese, and whenever we're smoking meat we take it up a notch with our smoked mac and cheese recipe. This is a great choice for all barbecues, and one of our favorite recipes.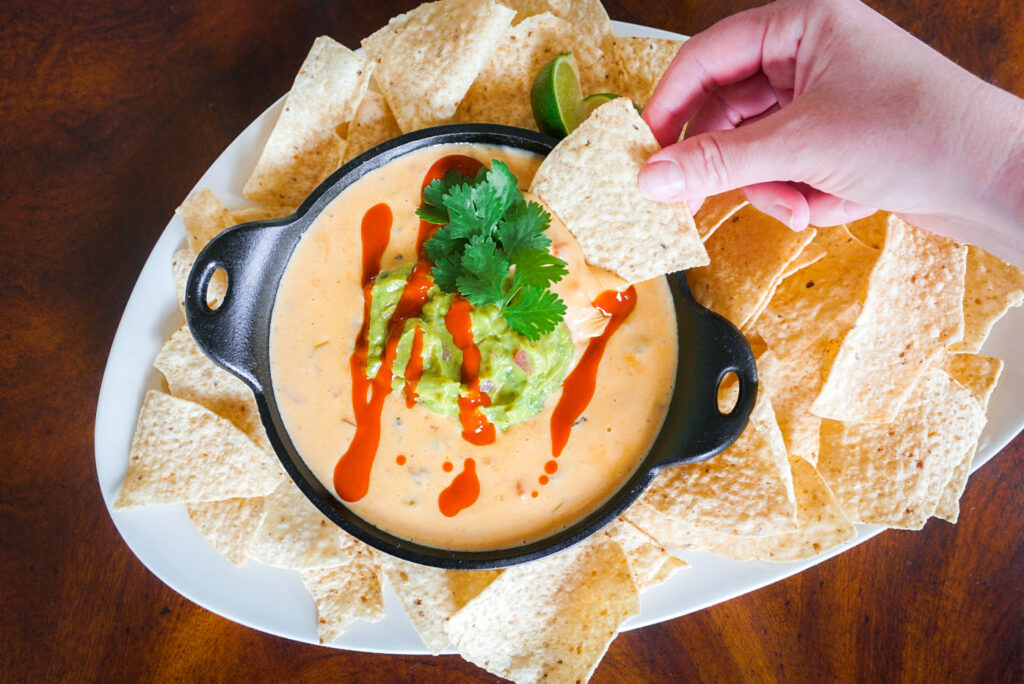 Beef Queso Dip
In Texas, queso is 100% a must at any party or barbecue. Some Texans consider queso as the perfect dish. We love our queso dip recipe because it goes beyond the standard ingredients found in most queso's online, and if you have a smoker you can give it a kiss of smoke by cooking or finishing on the smoker. Also, instead of the steak in our recipe, this queso would be amazing as a brisket side or with your brisket added into it. A touch of barbecue sauce on top would even taste good to give it a twist.
Crock Pot Baked Beans with Bacon
This dish Crock Pot Baked Beans with Bacon is simple to make and bursting with flavor! The sweetness of the beans pairs perfectly with the smoky bacon, making them a great side dish for any barbeque or main course all with the help of your slow cooker!
Mexican Inspired Cornbread
Simple ingredients dress up boxed muffin mix to create this super moist and flavorful Mexican inspired cornbread. This fast and easy cornbread recipe is a real crowd-pleaser!
Hawaiian Macaroni Salad
Welcome to a Hawaiian paradise of creamy, tangy, and savory flavors! Hawaiian Macaroni Salad is an easy-to-make side dish for your next BBQ or picnic!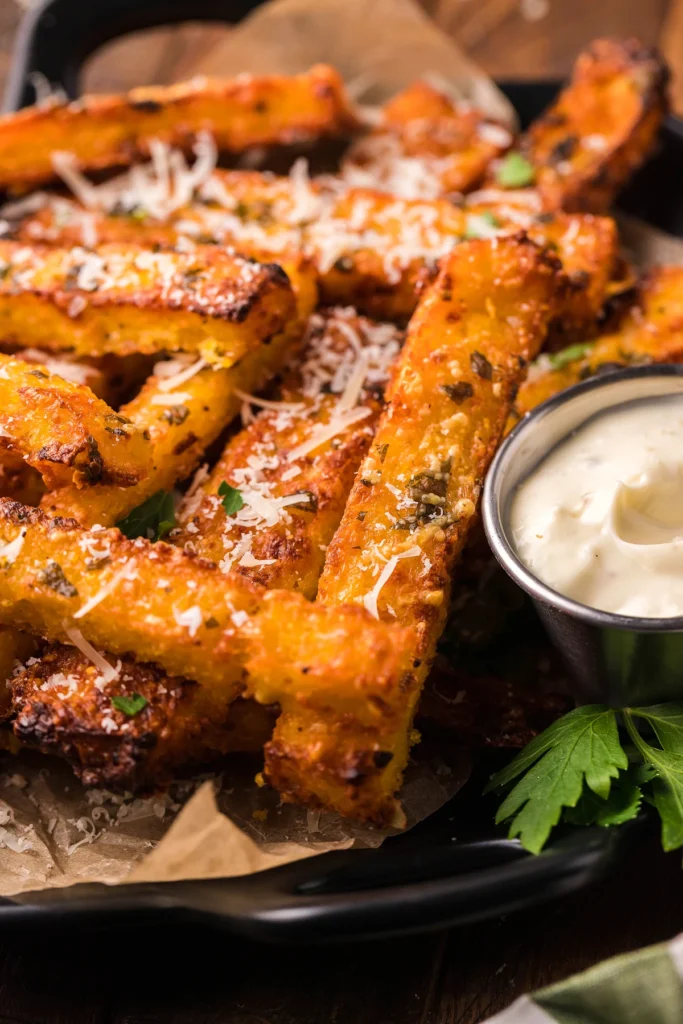 Air Fryer Parmesan Truffle Polenta Fries
Forget a normal potato fry, this unique side for brisket is Italy in a fry. Parmesan truffle polenta fries are tasty, easy to form, and cooked quickly in an air fryer.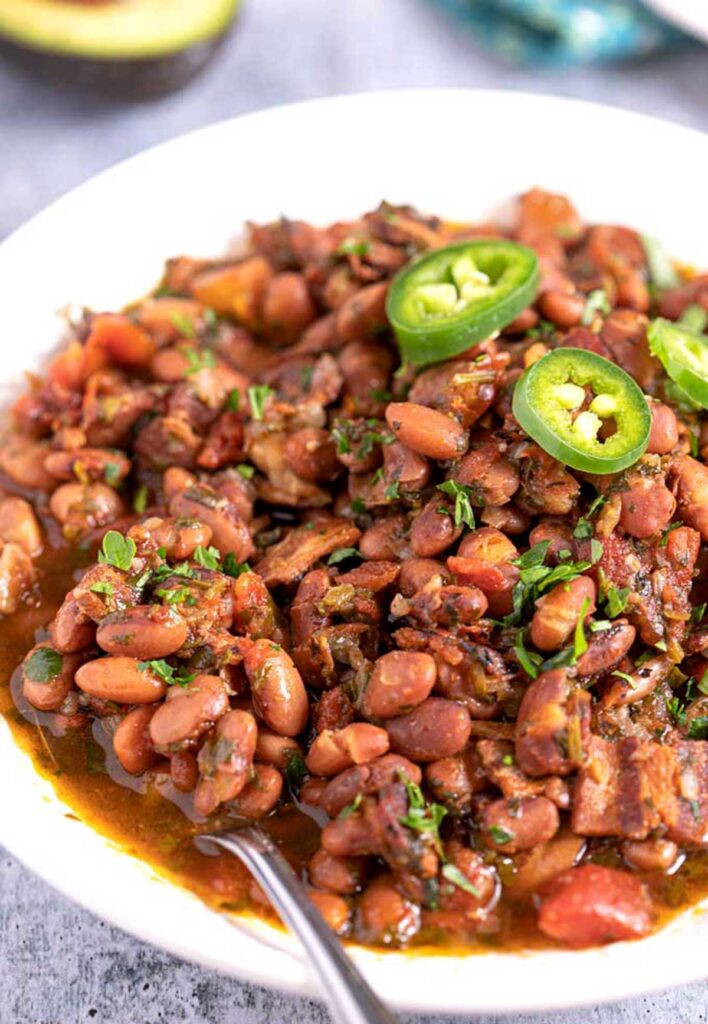 Charro Beans Recipe
This authentic Mexican Charro Beans recipe aka Frijoles charros, is made with pinto beans, bacon, serrano peppers and spices simmered in the most flavorful broth.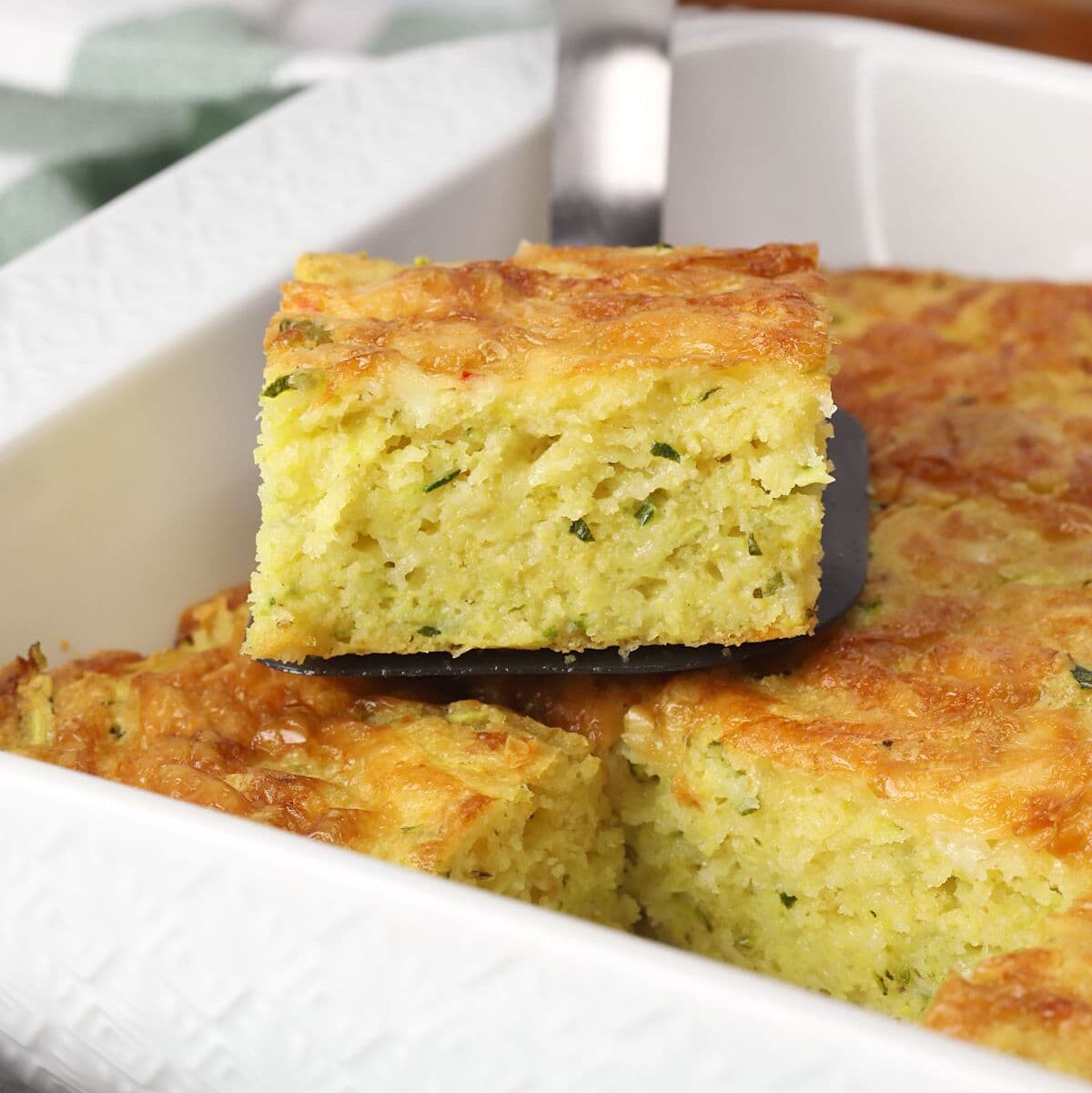 Cornbread Zucchini Casserole
Cornbread zucchini casserole is like a moist cornbread in casserole form, filled with shredded onion, zucchini, and pepper jack cheese. A classic comfort food side for brisket!
Zesty Quinoa Salad With Pomegranate Dressing
This zesty quinoa salad is not only easy to prepare, but it's super healthy too! Loaded with nutritious ingredients like quinoa, pomegranate seeds, veggies, and herbs. The pomegranate salad dressing and feta cheese take it over the top as a great side for brisket.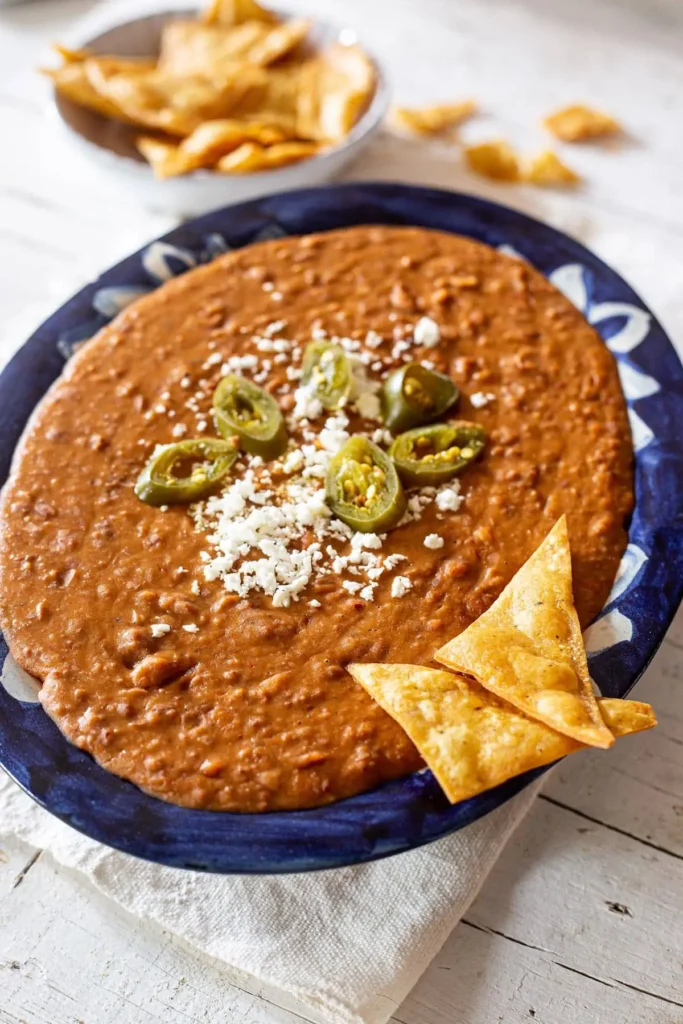 Frijoles Puercos Recipe
Frijoles Puercos, aka "dirty beans" are the perfect Mexican side for beef brisket. They're rich, fulfilling, and with an amazing smoky flavor everyone loves!
Backyard BBQ Macaroni Salad
No family brisket BBQ is complete without a giant bowl of homestyle macaroni salad.
Vegan Baked Beans
Just like grandma used to make, but vegan! This a tasty Old-Fashioned Vegan Baked Beans recipe! They're sweet, smoky, gluten-free, allergy-free, and baked right in your cast iron skillet!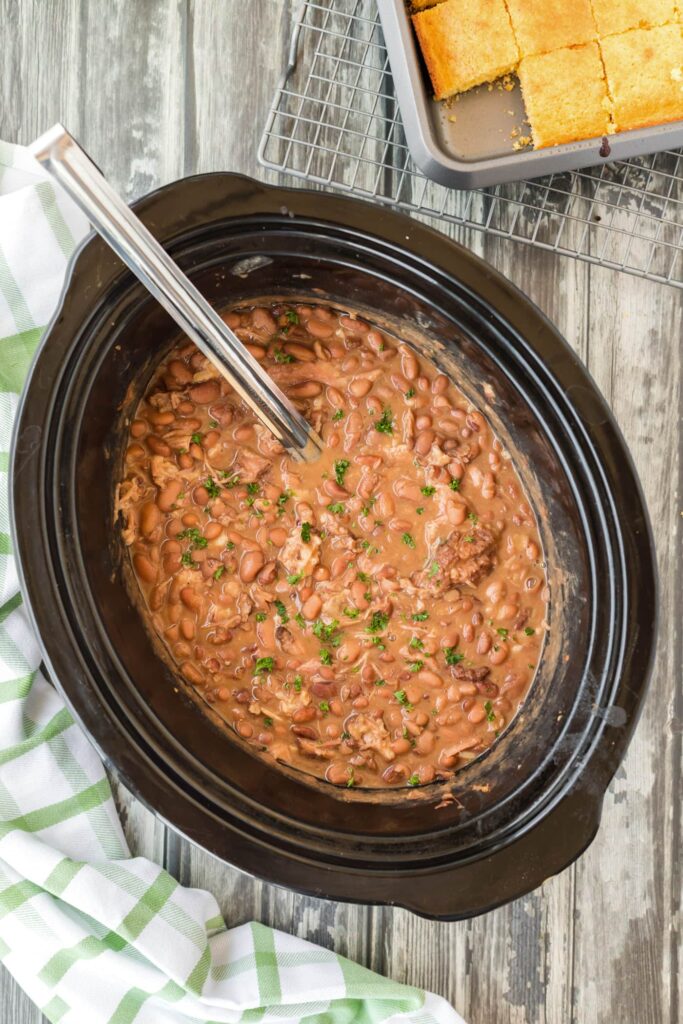 Slow Cooker Pinto Beans
These hearty and tender crockpot pinto beans are cooked low and slow with liquid smoke, turkey tails, soy sauce, and spices which pack in loads of flavor.
Copycat Cracker Barrel Fried Apples
How about a little something sweet to pair with tender smoked brisket? Perfectly spiced, tender, sweet, and with a thick sauce, these "fried" apples will really hit the spot.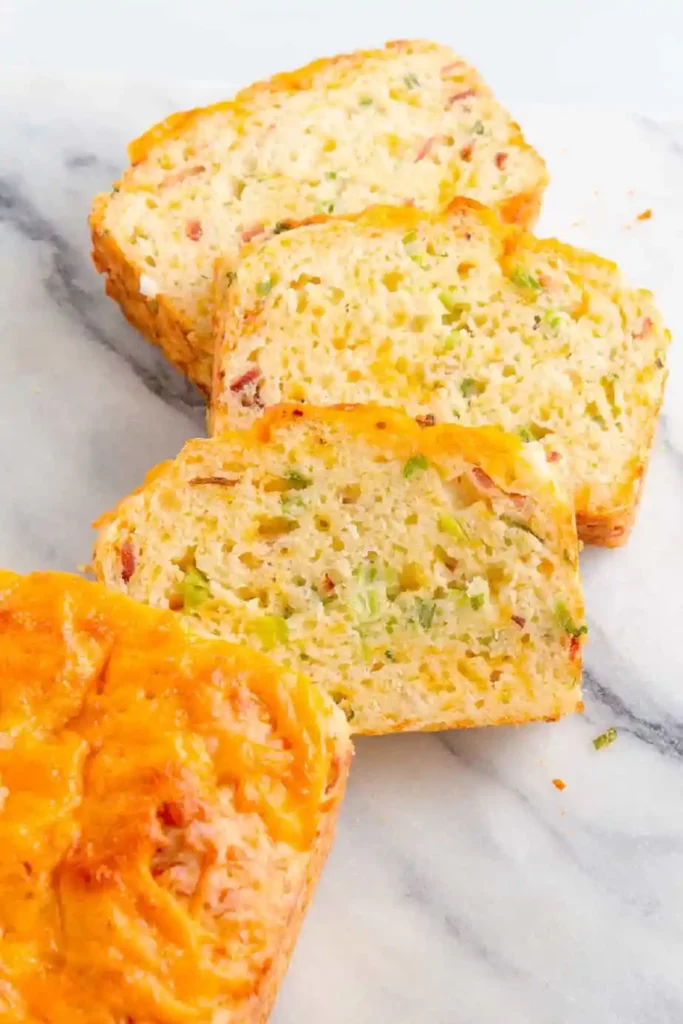 Quick Bacon Cheese Bread
Gooey bacon cheese bread is full of savory bacon, cheese and lightly flavored with green onions. This recipe makes a soft and chewy quick bread that makes an amazing side dish or snack.
Cornbread Pudding
Cornbread Pudding is a creamy side dish with sweet corn mixed into a cornbread-like batter. It's super easy to throw together and is a must at any holiday gathering!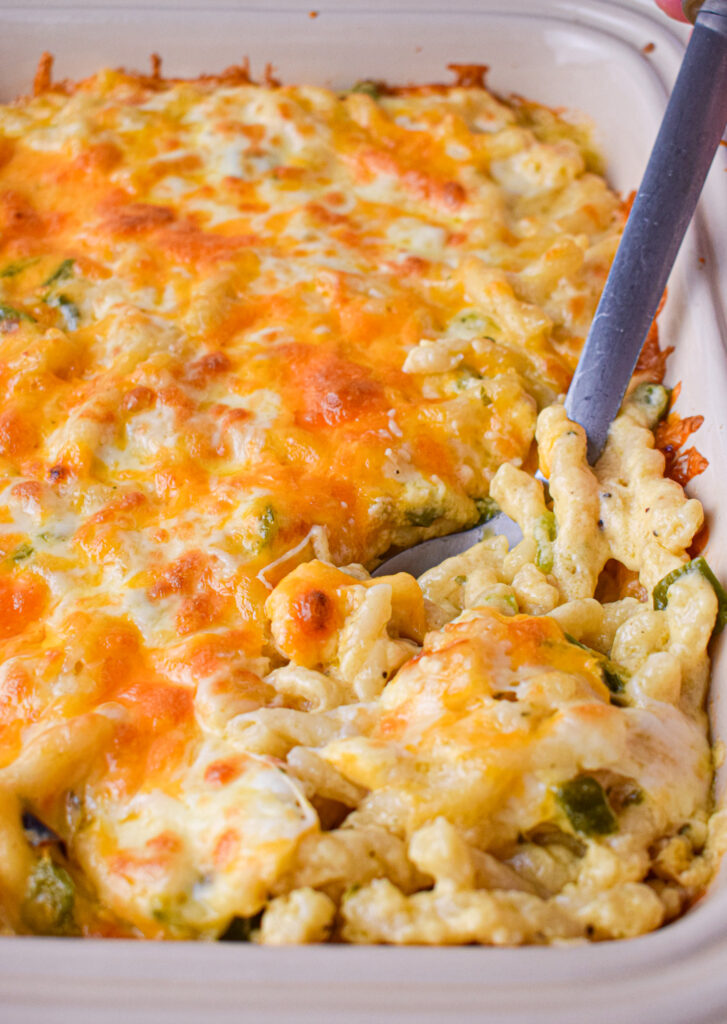 Hatch Chile Mac and Cheese
Make the most of the season with this creamy and delicious roasted hatch green mac and cheese. Your mac and cheese game will never be the same!
Hawaiian Rolls
Make the classic sweet soft rolls at home with this homemade Hawaiian Rolls recipe! They're perfect for all of your favorite sliders and mini sandwiches and are not only easy to make but better than the store-bought Kings Hawaiian sweet rolls!
65+ amazing sides for brisket! No matter how picky your brisket guests are, you know you'll be able to find at least one recipe that will satisfy their needs.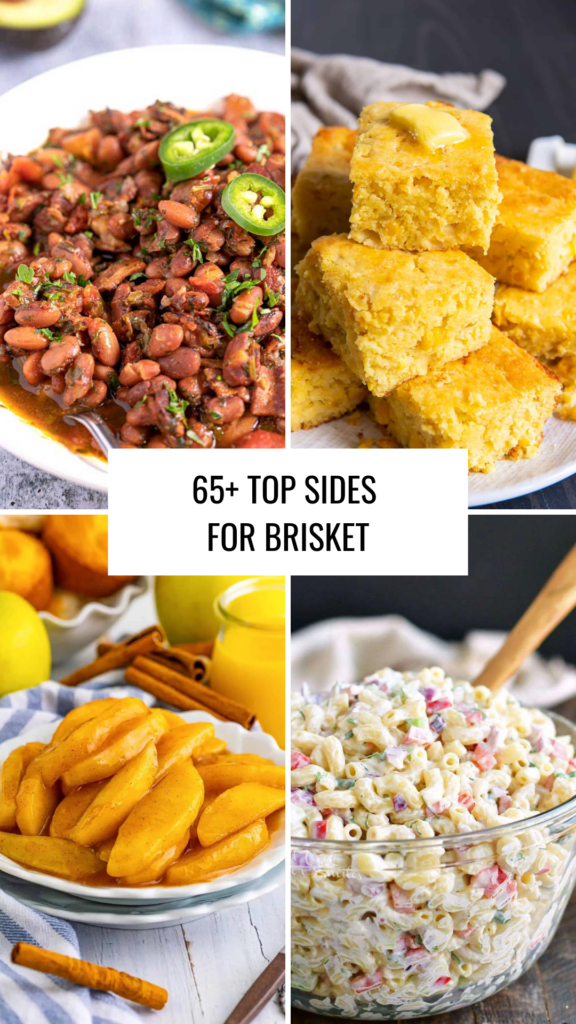 Need Help Planning Side Dishes? Check Out These Other Guides:
Click this link to pin this Guide to the Best Sides for Brisket on Pinterest.
Also, don't forget to follow us on instagram and facebook for more recipes and foodie recommendations.
If you'd like to automatically receive our posts in your email, register here.
Did you whip up one of our recipes? Be sure to tag us on social media as @coupleinthekitchen and we'll share it with our foodie followers!