Zilker Park has been keeping Austin festive with the Trail of Lights for many years, but last year holiday-themed pop-up bars packed in guests thirsty for some holiday spirits.
This year, the trend has grown with additional festive options which will hopefully meet the demand of last year's holiday-bar demand.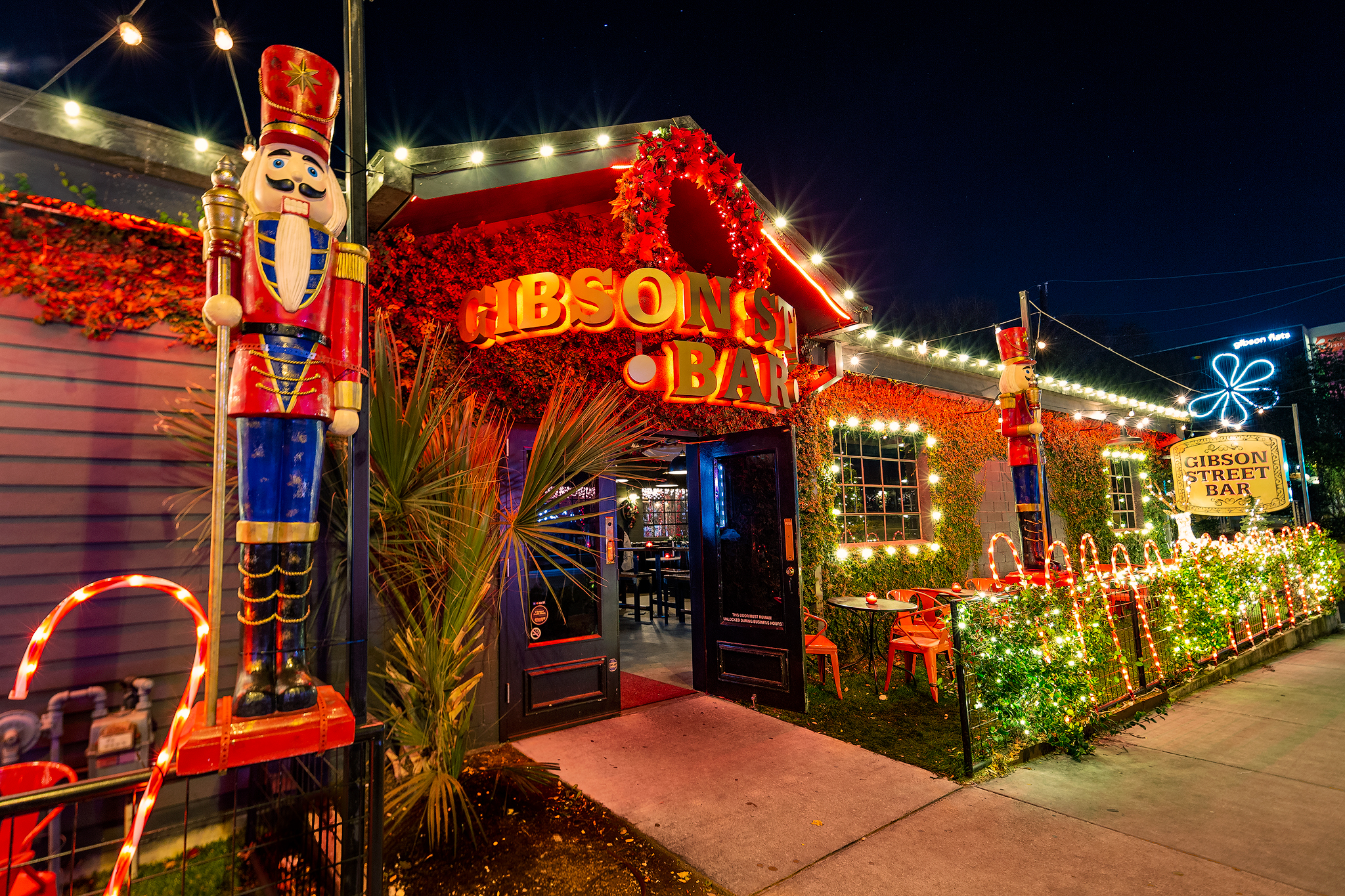 Photo: Mario Andrade Photography
Gibson Street Bar:
Head to Lamar for bountiful over-the-top decor plus an instaworthy sleigh photo-op.
We tasted specialty themed cocktails like the Ho-Ho-Ho Hot Toddy and Santa's Little Cider made with Flor de Cana 7-year rum.
Come to enjoy live holiday music by the Misfit Toys every Wednesday from 7:30 p.m. to 10:30 p.m. leading up to Christmas.
1109 S Lamar Blvd, Austin, TX 78704 https://www.gibsonstreetbar.com/
Donn's Depot:
This Austin honky-tonk destination on West 5th street is filled with patrons from young to old.
Their owner loves the holiday Christmas season so much the bar turns from old school country casual, to a holiday tinsel town.
Enjoy the decorations with a festive libation.
Don't stress though, you can still get your two-step on while taking on the holiday cheer.
1600 W 5th St, Austin, TX 78703 http://donnsdepot.com/
Photo: W Hotel
W Hotel:
Head downtown to the W hotel to see it transformed into the Grinch-themed Who-tel.
The hotel's downstairs red room will be decorated for the holiday and will be serving up holiday cocktails.
The fun starts on December 6th through the 31st starting at 5pm each night.
Hang around and you just might see the Grinch and get some free treats from 10pm-midnight.
200 Lavaca St, Austin, TX 78701 https://www.marriott.com/hotels/travel/auswh-w-austin/
Nickel City:
This East-Side bar recently received national fame by dressing up as Moe's Bar for Halloween.
Now they are gearing up for a holiday celebration with decorations, novelty drinkware, and craft cocktails fit for the season.
1133 E 11th St, Austin, TX 78702 https://www.nickelcitybar.com/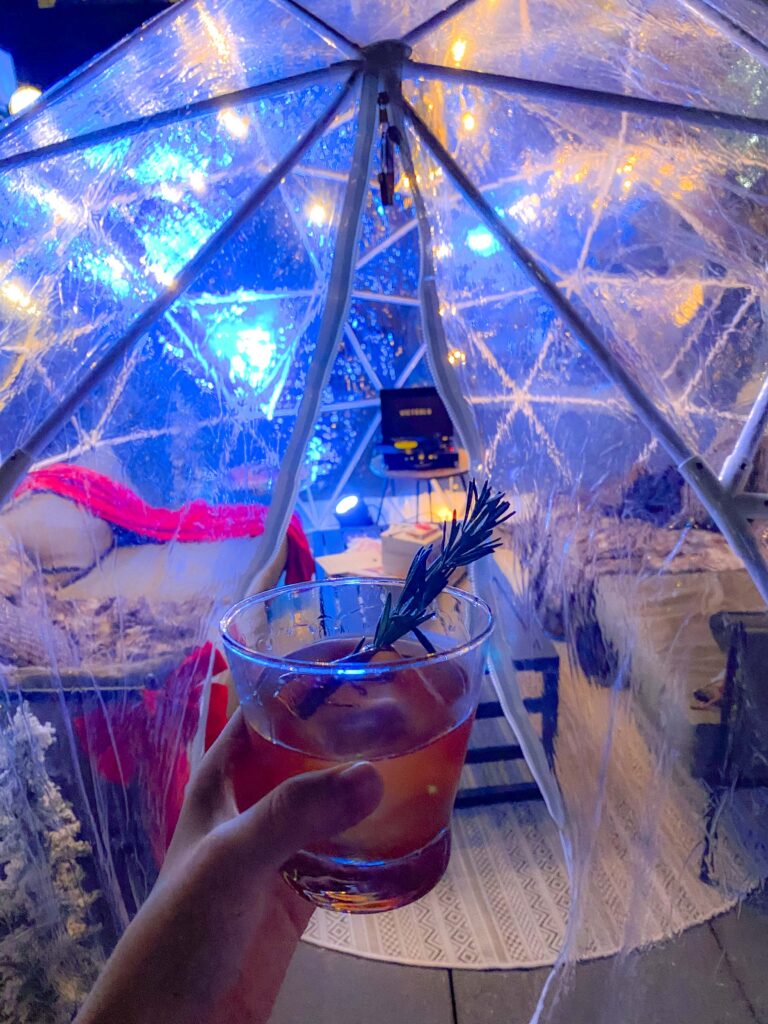 Hotel Van Zandt:
A new addition this year, Geraldine's at the Hotel Can Zandt off of Rainey street is transforming their pool deck into a giant snow globe from the 19th to the 22nd.
This is a limited time pop-up, so you won't want to miss it.
Order some appetizers, a cheery cocktail and get festive prior to a night out on Rainey Street.
605 Davis St, Austin, TX 78701 https://www.hotelvanzandt.com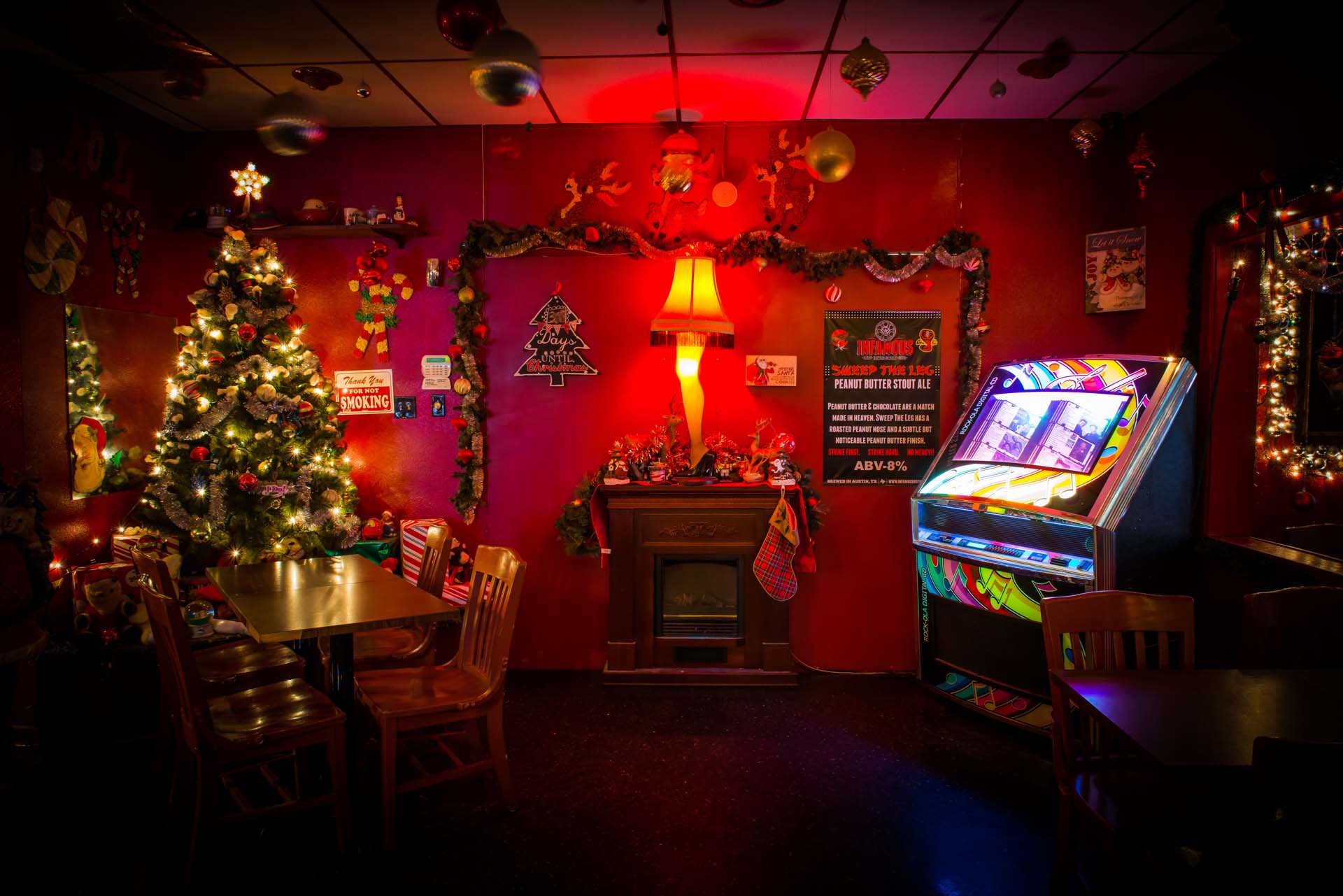 Photo: Monica Payne
Lala's Little Nugget:
For Lala's, this holiday bar craze isn't a trend, it's a way of life.
Lala's is a year-round holiday bar, adorned with glowing lights and Christmas decor.
This is a cash-only bar so bring some bills for drinks and coins for the old school jukebox.
2207 Justin Ln, Austin, TX 78757 https://www.lalasaustintexas.com/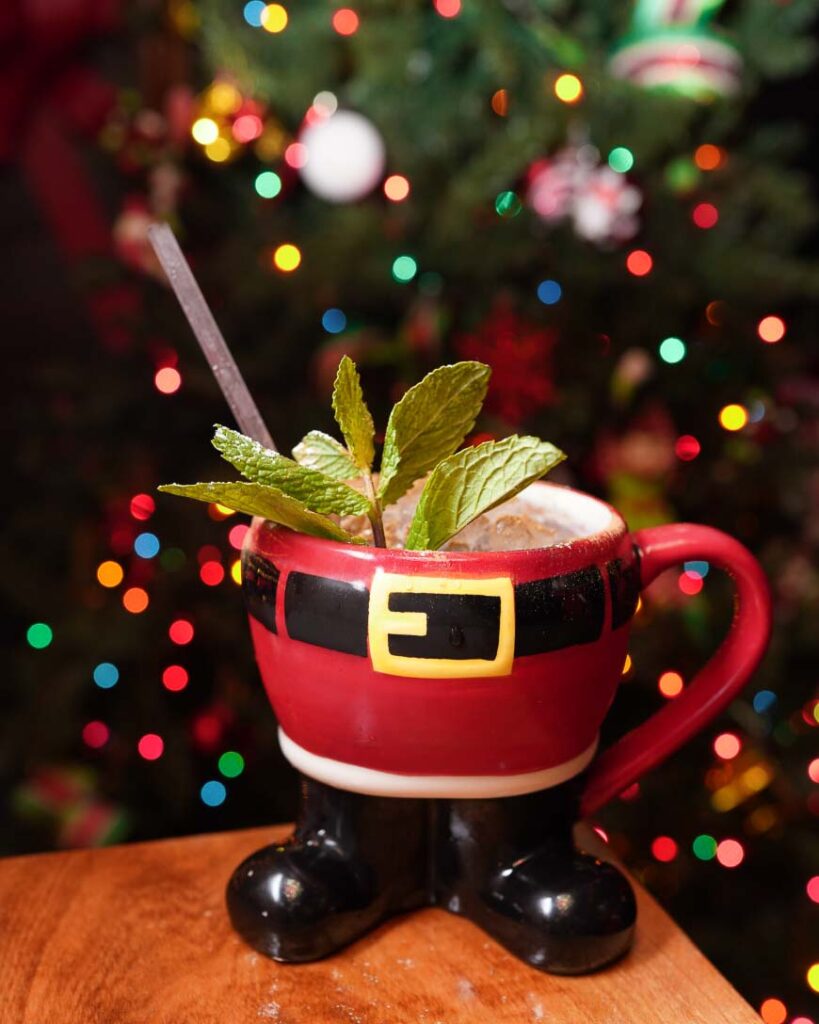 Miracle on 5th:
Returning for a second year, Miracle on 5th Street will open in the event space next to The Roosevelt Room, one of our top cocktail bars in town.
You can expect twinkling decorations and holiday drinks from some of the best mixologists in Austin.
Their drinkware is also so fabulously festive that they have extra holidays cups that you can buy to take home with you.
307 W 5th St Unit A, Austin, TX 78701 https://www.theeleanoratx.com/
Mozart's:
An Austin tradition, Mozart's on Lady Bird Lake brings lots of cheer with an expansive holiday light show on their patio.
Maybe after all those cocktails you've guzzled from the Christmas bars all across town, you need to head to a coffee bar.
Grab a hot cocoa or a latte and head to the patio to take in over 1 MILLION twinkling lights.
3825 Lake Austin Blvd, Austin, TX 78703 http://mozartscoffee.com/
Hope this guide helps to make your holidays more spirited!
Click this link to pin this post for future reference. If you visit one of these spots based on our recommendations, let us know by tagging @coupleinthekitchen on social media!