We planned our post destination wedding, cocktail-style reception celebration exactly one month after exchanging vows at our incredible wedding in Paris, France.
This was a bit of a chaotic feat especially since we only had two weeks before guests started to arrive for this wedding celebration.
Did we mention that we DIY'd basically this entire cocktail-style wedding reception?
From the DIY wedding flower centerpieces, to the DIY wedding signs, to our curated martini recipes for the martini bar, to the 11 foot DIY grazing table that we prepared ourselves.
Oh and we only had one hour of set up time.
Yes, chaotic feat is definitely the right term to explain our DIY wedding reception, but we had such an amazing time.
Looking back on these photos somehow you can't tell we were scrambling with set up until the moment guests arrived.
We can't thank all of our friends and family enough for all their extra hands during our Happily Ever After Party wedding week!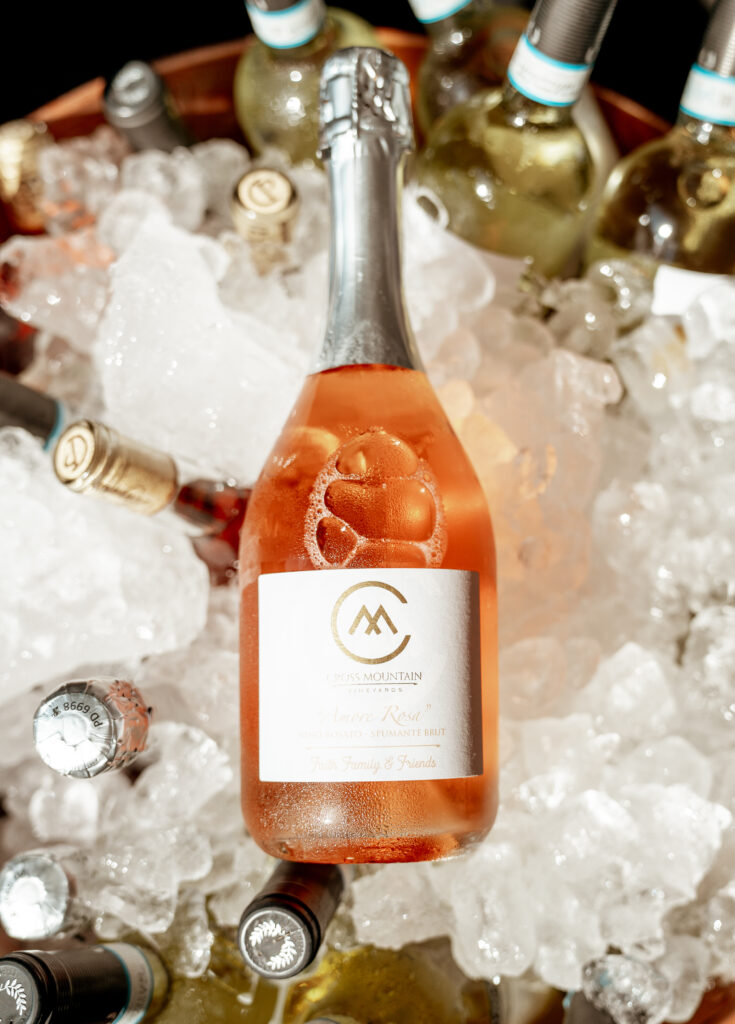 This party was held at our friend's luxury condo, not at a traditional venue, which limited our set up time and our decoration options.
What we loved about this venue is that they had a chic, velvet lined movie theater where our Paris wedding video was played on loop.
We also loved that there were no catering limitations.
A typical wedding venue usually limits you to only their preferred caterers.
Since the food was our most important priority for this wedding cocktail party, it was ideal to have the flexibility to highlight our favorite chefs and bakers.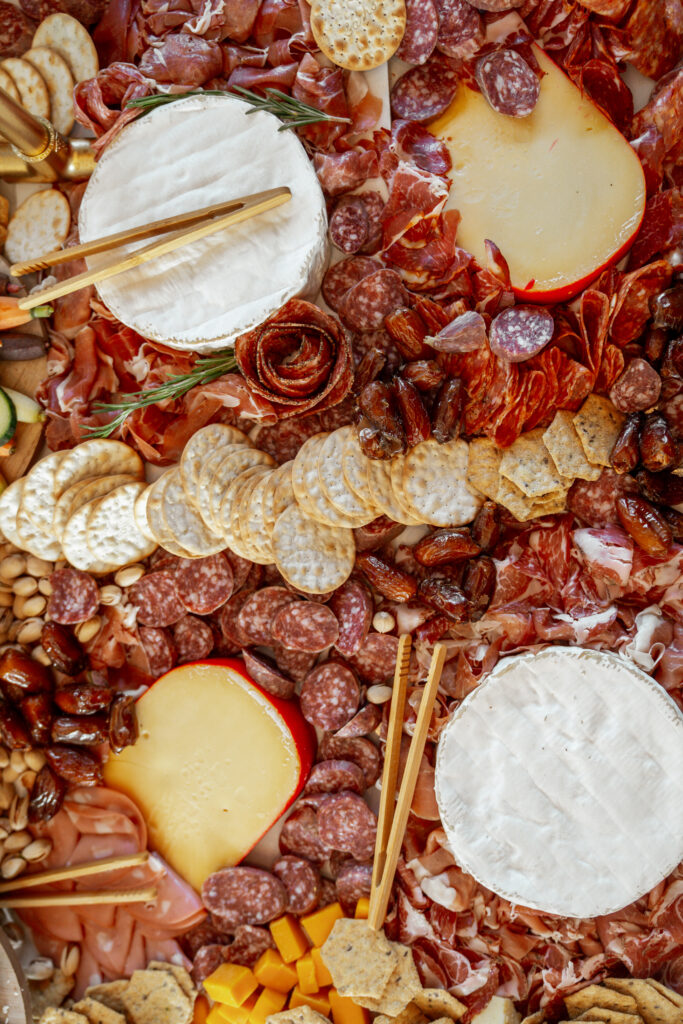 Our Cocktail Style Wedding Reception Food
When you're having a cocktail style wedding reception, it's important that you still have ample food, even if it is not a formal sit-down dinner.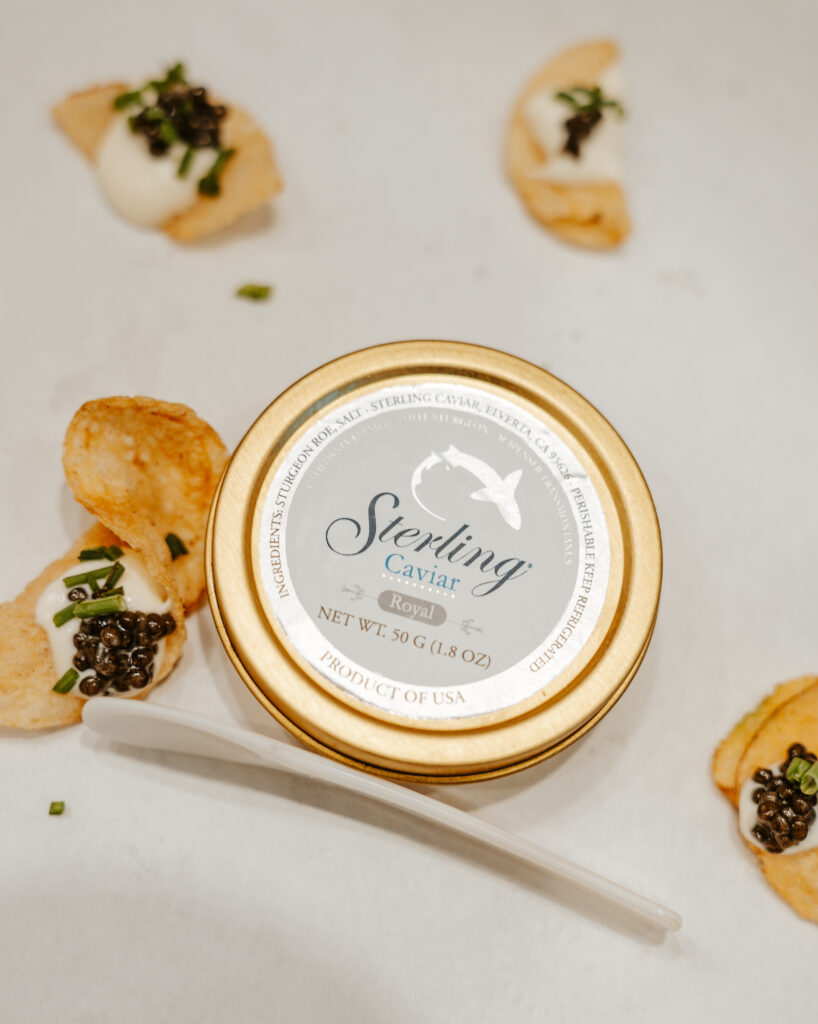 Our guests enjoyed butler-passed caviar crisps from Sterling Caviar.
Something as simple as a kettle chip with crème fraiche, chives, and a spoonful of caviar elevated the event but was easily prepared by the food prep staff.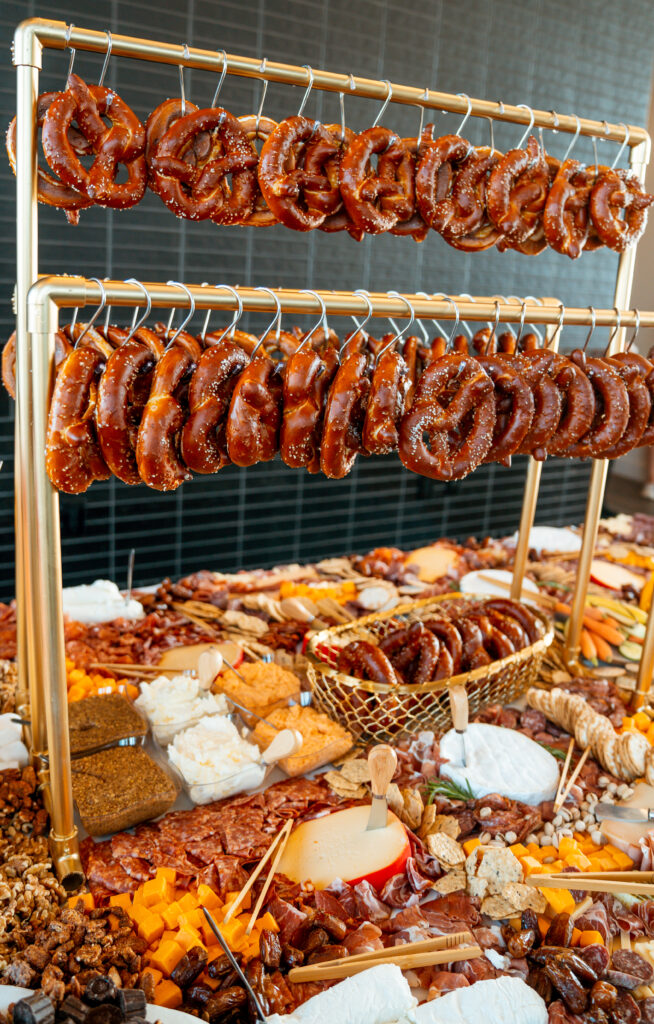 Guests were then greeted by a massive 11 foot grazing table that we built ourselves… seriously.
We featured premium charcuterie from Volpi and Cello Cheese on the first half of the table.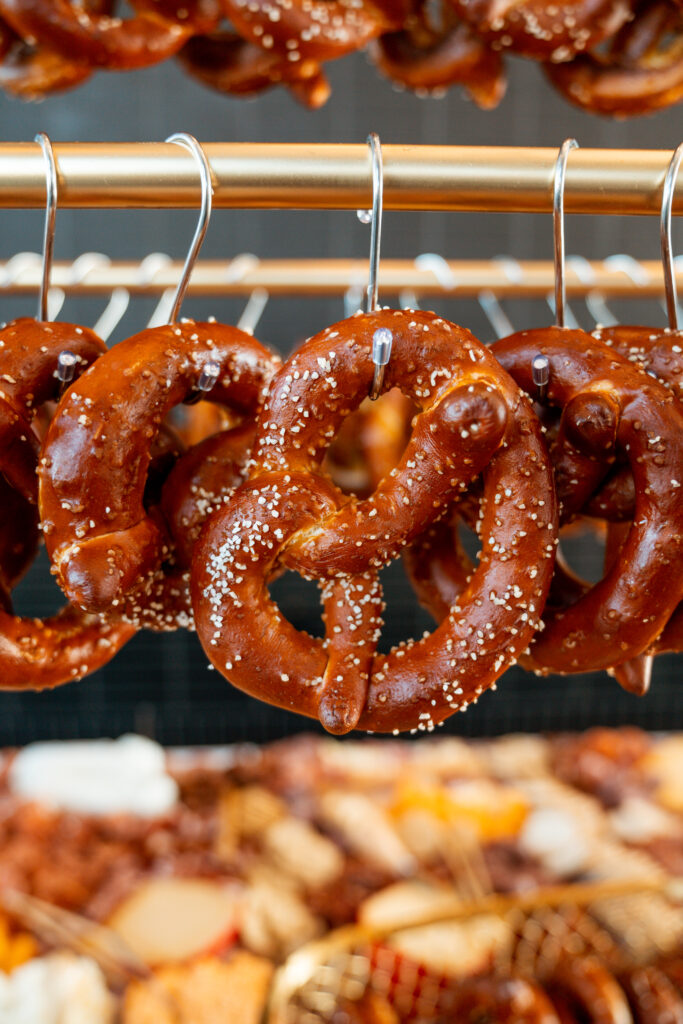 We custom built the pretzel holder out of PVC pipe with the help of Karen's dad and hung Easy Tiger pretzels using S hooks (get the S hooks on Amazon, they are immensely cheaper than the hardware store).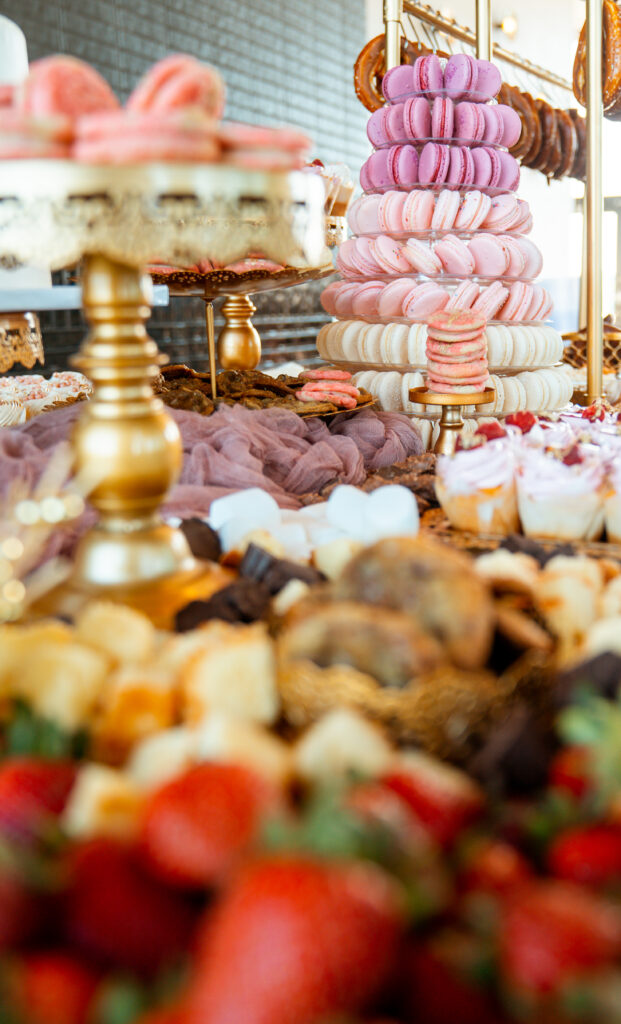 We bought a macaron tower from Amazon to create an ombre of macarons in our wedding colors in order to bring a nod to our Paris nuptials.
Next, we borrowed a friend's chocolate fountain and surrounded it with fruit, marshmallows, and chocolates from Niagara Chocolate.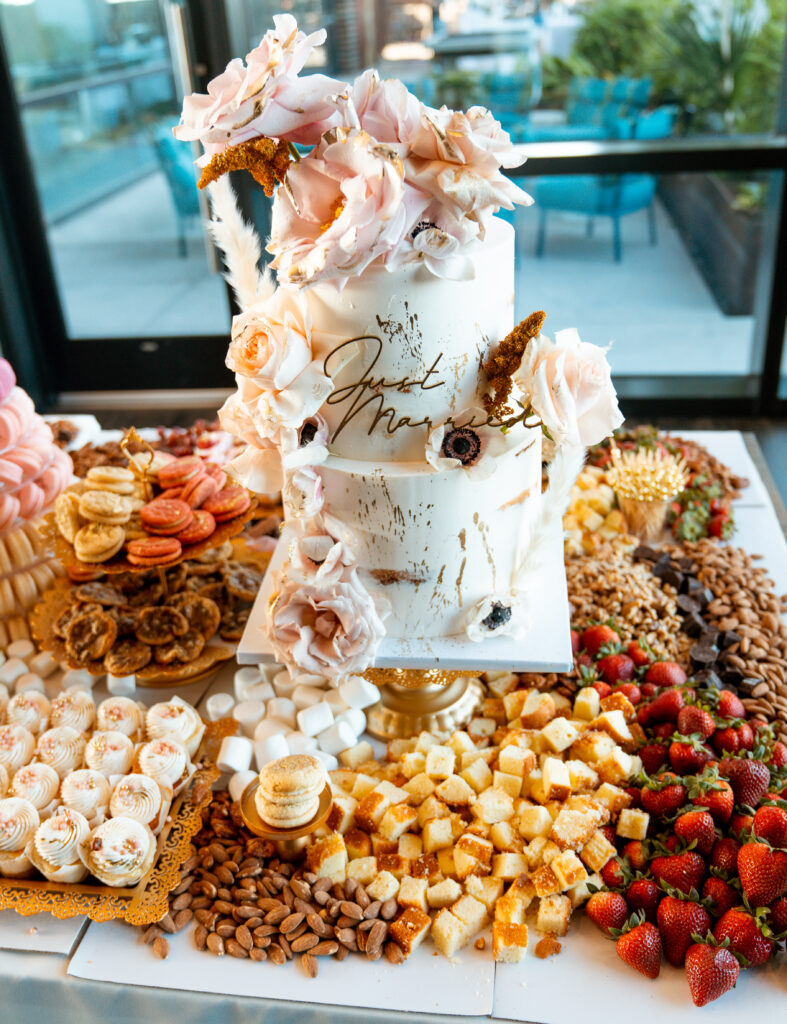 Finally, our favorite baker, Butter Baby Bakery, who is now based out of Houston, drove up this stunning raspberry white ganache wedding cake.
They also whipped up some coordinating mini cupcakes and mini cookies for the spread as well.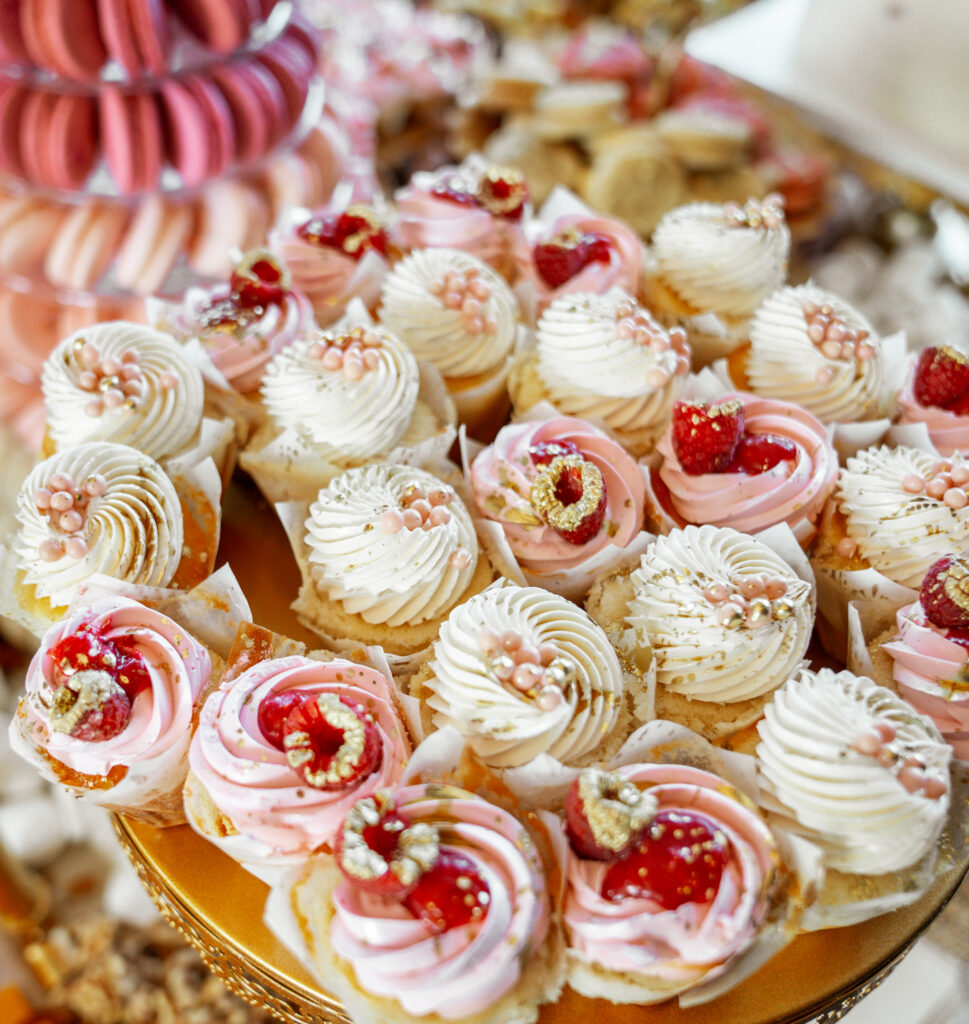 We displayed everything on this affordable gold dessert tray stand set that we also found on Amazon.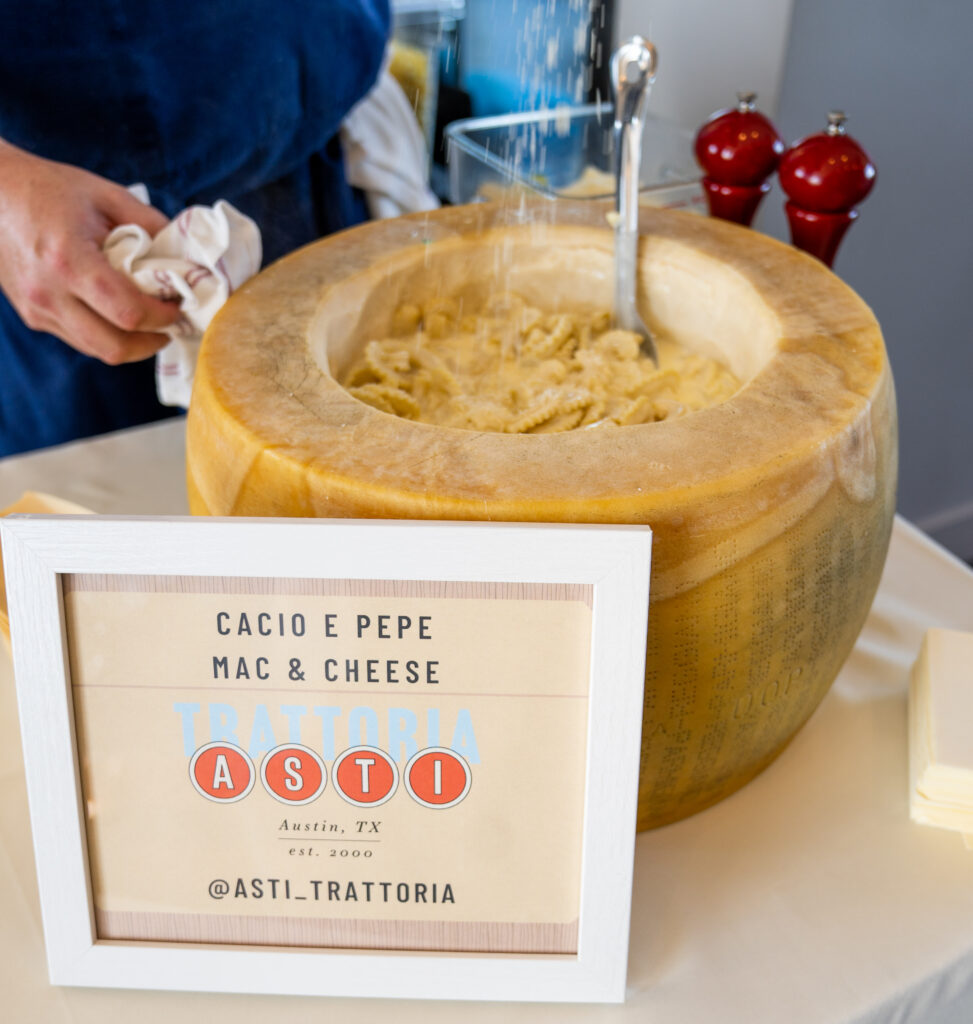 Once guests circled the grazing table, they were greeted by an entire parmesan wheel where renowned Italian restaurant Asti Trattoria made cacio e pepe at our pasta station.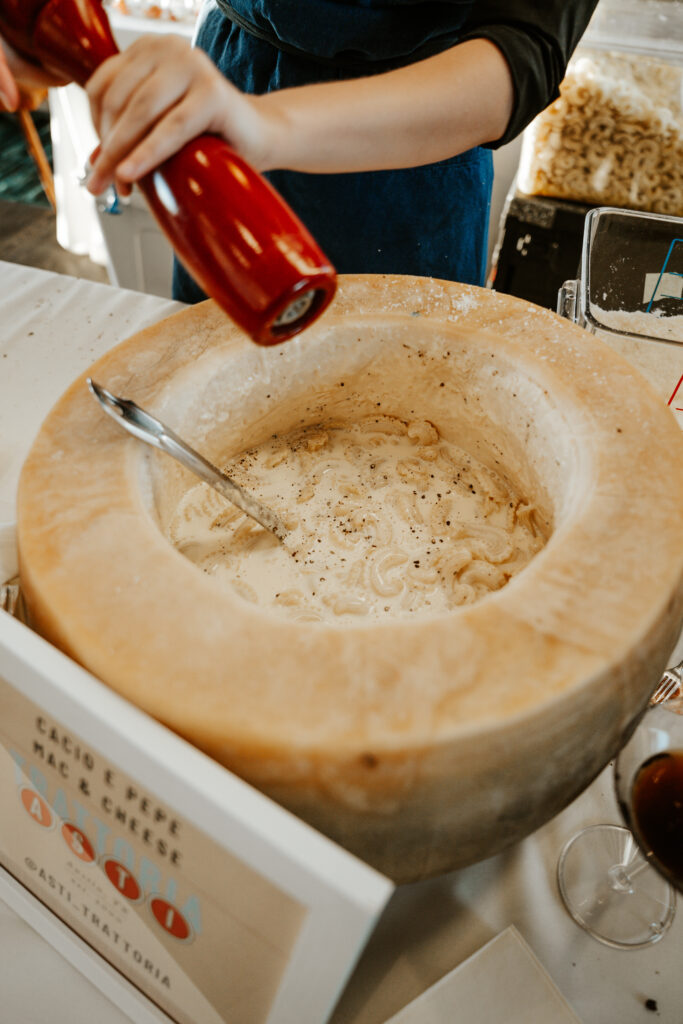 Their homemade noodles were coated with the cheese from the parmesan wheel then sprinkled with additional cheese and black pepper.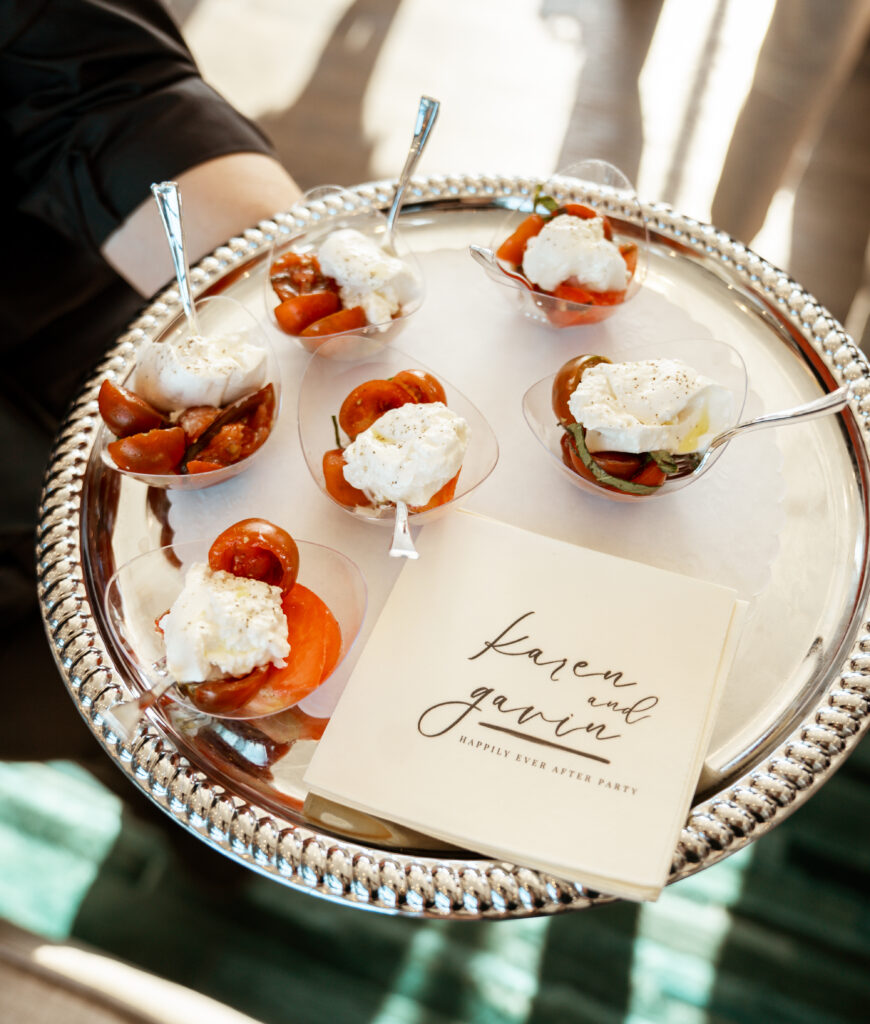 Asti also served up delicious tomato burrata salads using fresh, juicy Texas tomatoes and truffle stuffed mushrooms.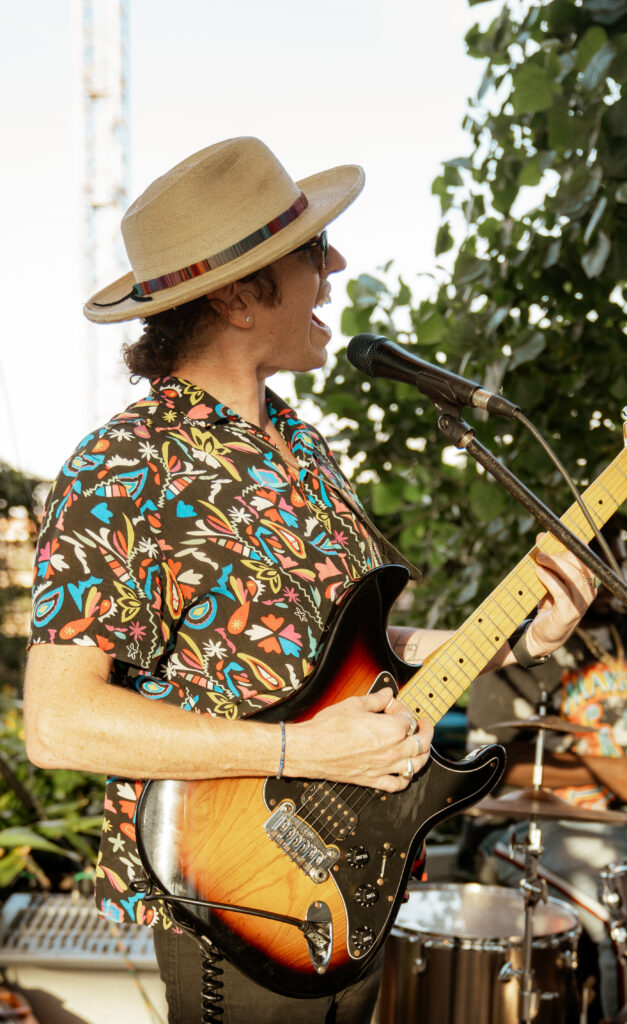 Outside, next to the outdoor bar and near where the Nick Swift Band was singing funky, bluesy cover songs, we had more sweets.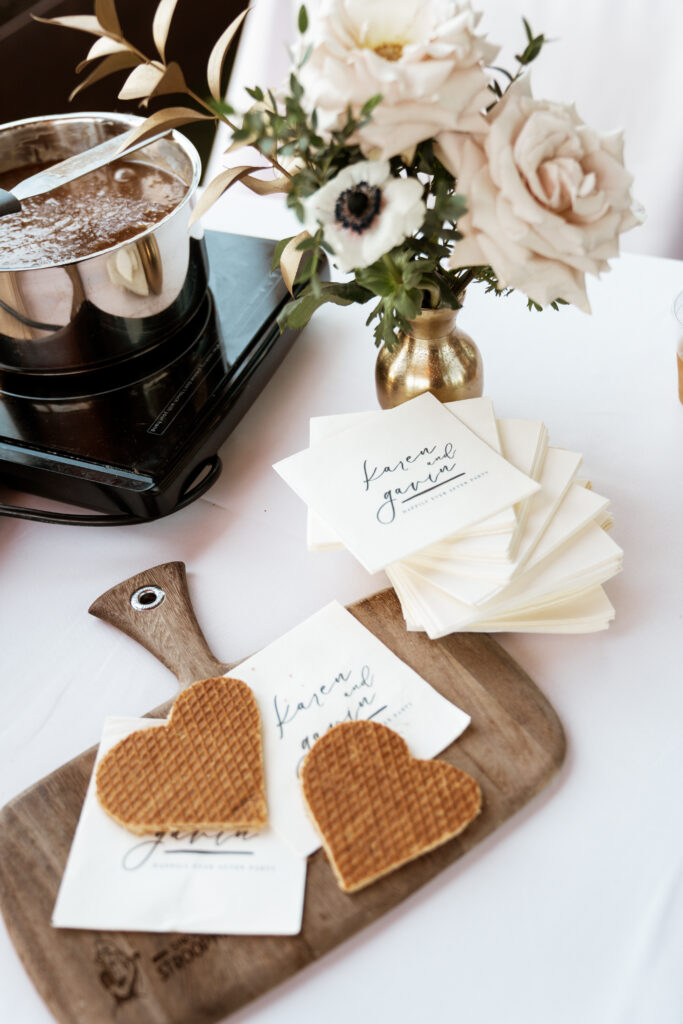 The Stroopclub was making fresh stroopwaffles on site, a favorite treat from our trip to Amsterdam eight years ago.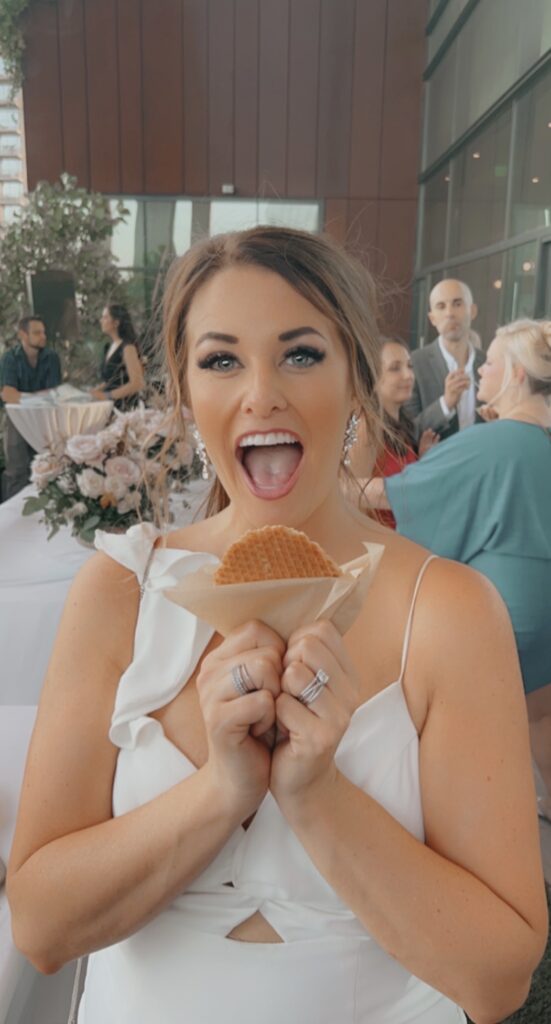 The Stroopclub even cut them into little heart shapes for us which were served on custom napkins we had printed from Zazzle.
The Martini Bar
We had our favorite wines from Cross Mountain Vineyards flowing (we also used their wines for our DIY Wine Bottle Wedding Guest Book), beers from local Strangeland Brewery, and a special martini bar to highlight local distillers, Dripping Springs Distillery.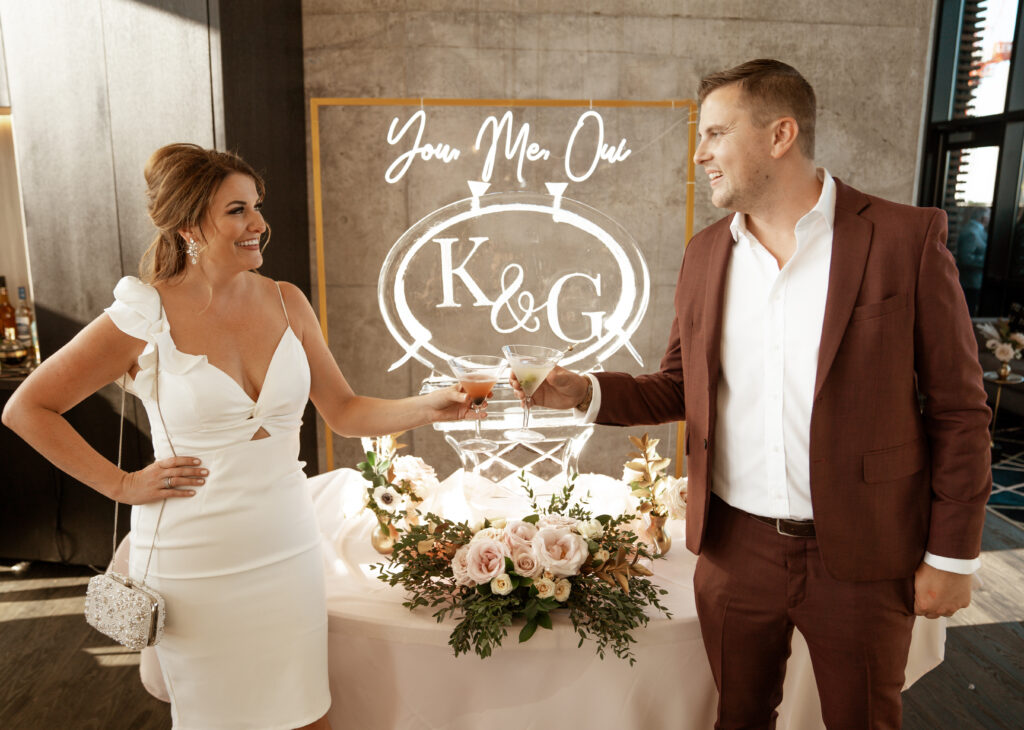 We are avid lovers of making dirty martinis or an espresso martini together at home, so it only seemed fitting to share that with friends and family at our wedding celebration.
We also created a recipe for a French martini, a fruity, sweeter martini that celebrated the vows we took a month earlier in Paris.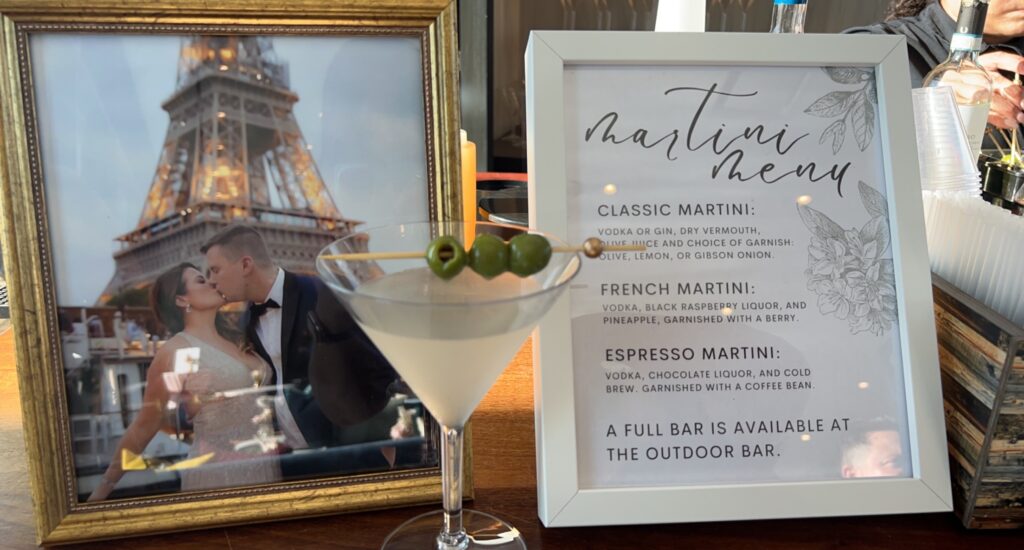 We worked with Full Spectrum Ice, a local ice sculpture artist to create an ice sculpture where guests could pour their martini down the luge at the martini bar.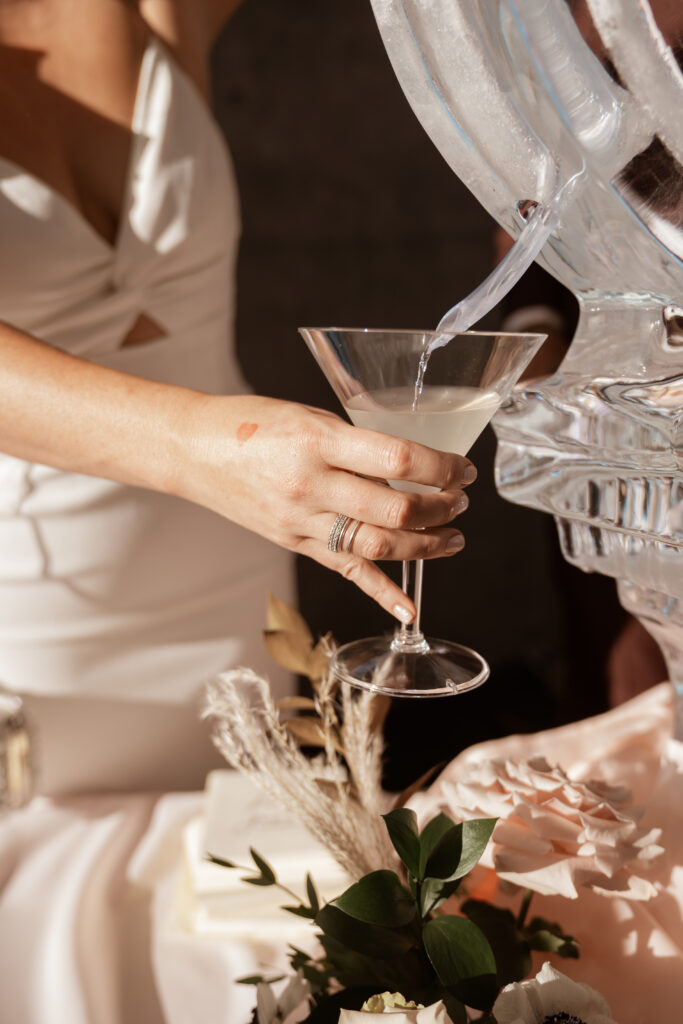 There was a bit of confusion and our bartender vendor was not following our recipes or having guests use the martini ice sculpture luge.
Nonetheless, the ice sculpture was still a pretty piece of decor for the celebration.
C'est La Vie!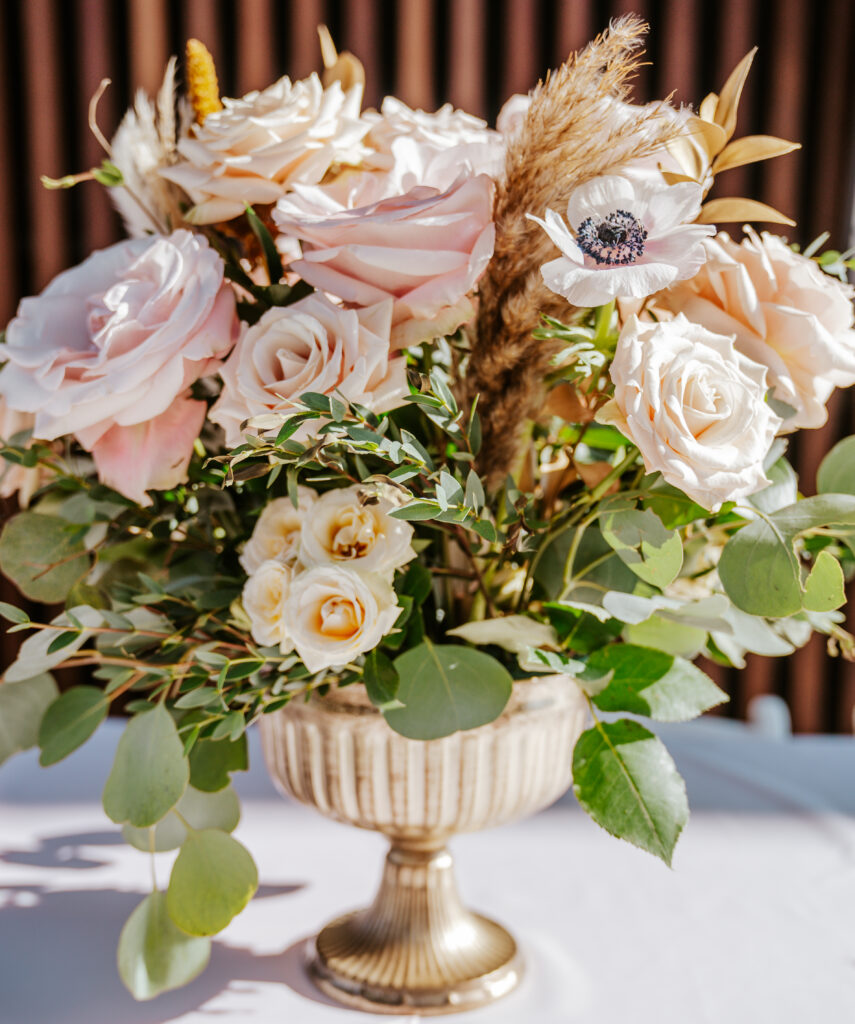 DIY Wedding Flowers
Can you believe that Karen made these floral arrangements herself?
We will likely write a whole blog post with our tips on how to DIY your own wedding flowers, but until then, we will share that we used IBuyFlowers.com to plan our blooms ahead of time and prepare our order.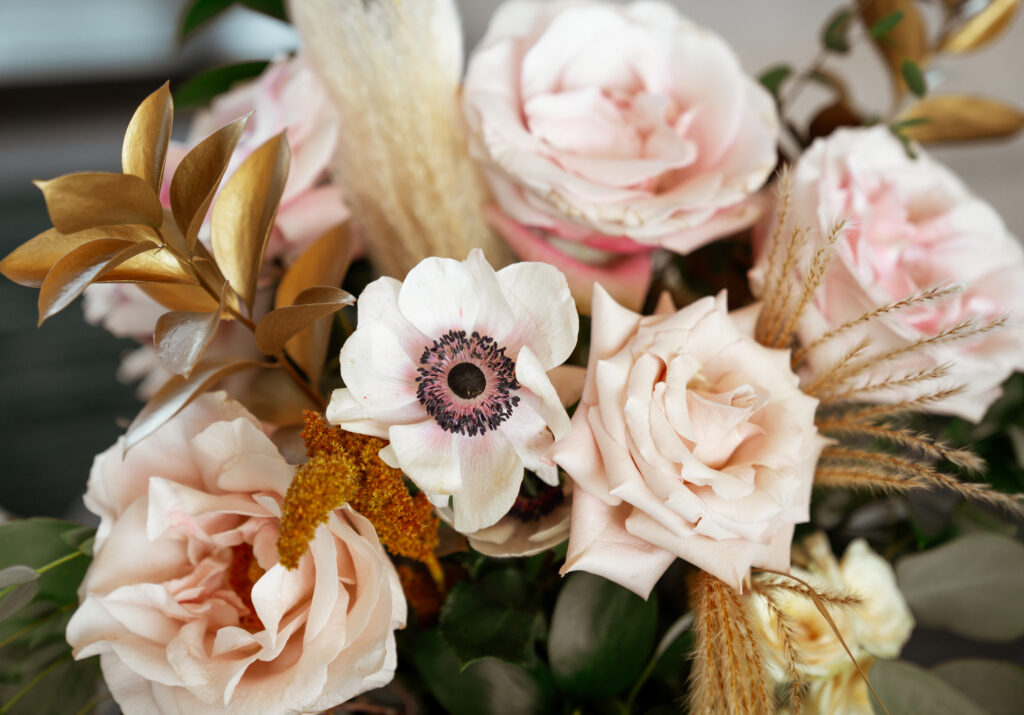 You can place your order well in advance and can make changes up until a few days prior to it shipping.
Karen made a last minute decision to add more amenies to the order to complement all the roses and it was no issue.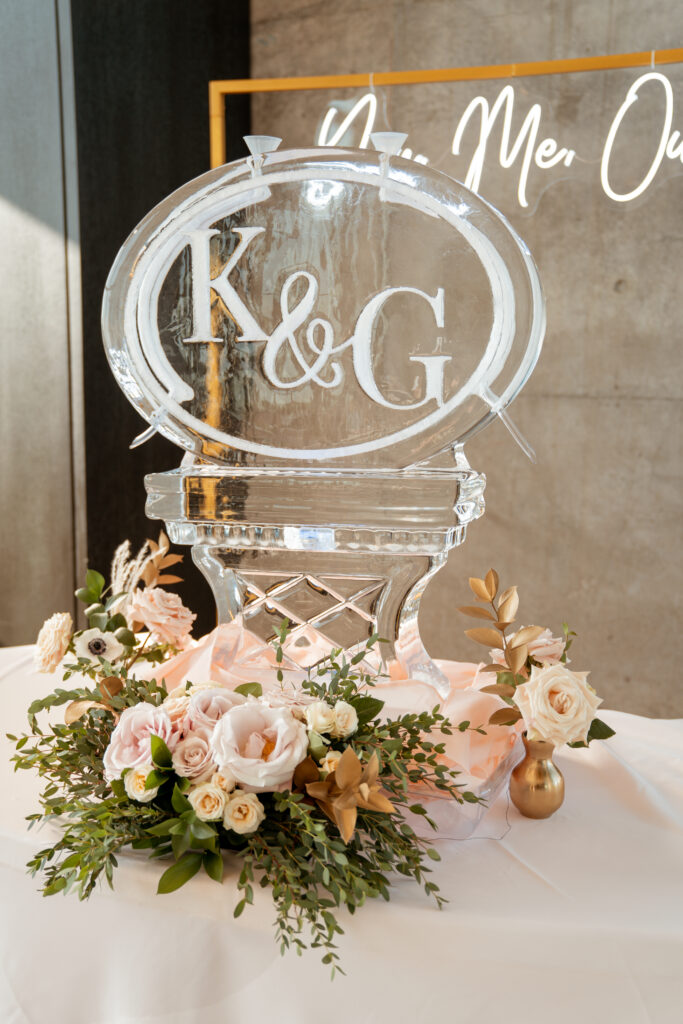 All the flowers arrived in the mail on Wednesday.
We unboxed and prepped all the blooms in less than an hour and kept them in buckets of water to open.
Then, on Friday, the day before the wedding reception, we built the wedding flower centerpieces with large metal compote vases, small antique bud vases, and gold small vases.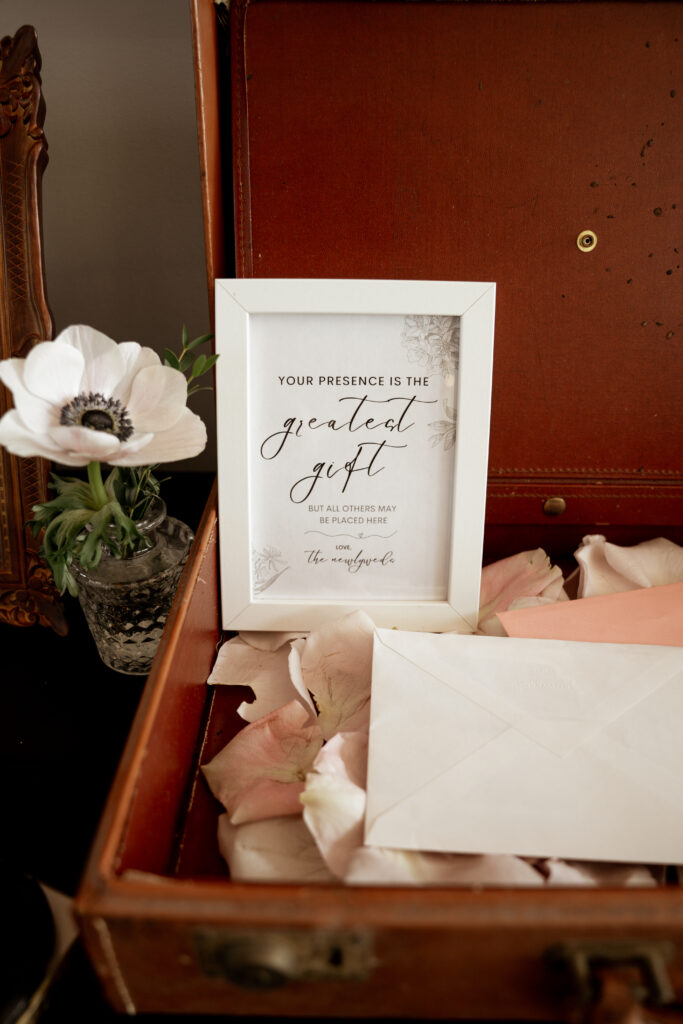 We ended up having extra flowers that were used for rose petals, cake toppers, and additional decor.
Adding in some dried pampas that we bought online added a lot of character to the arrangements as well.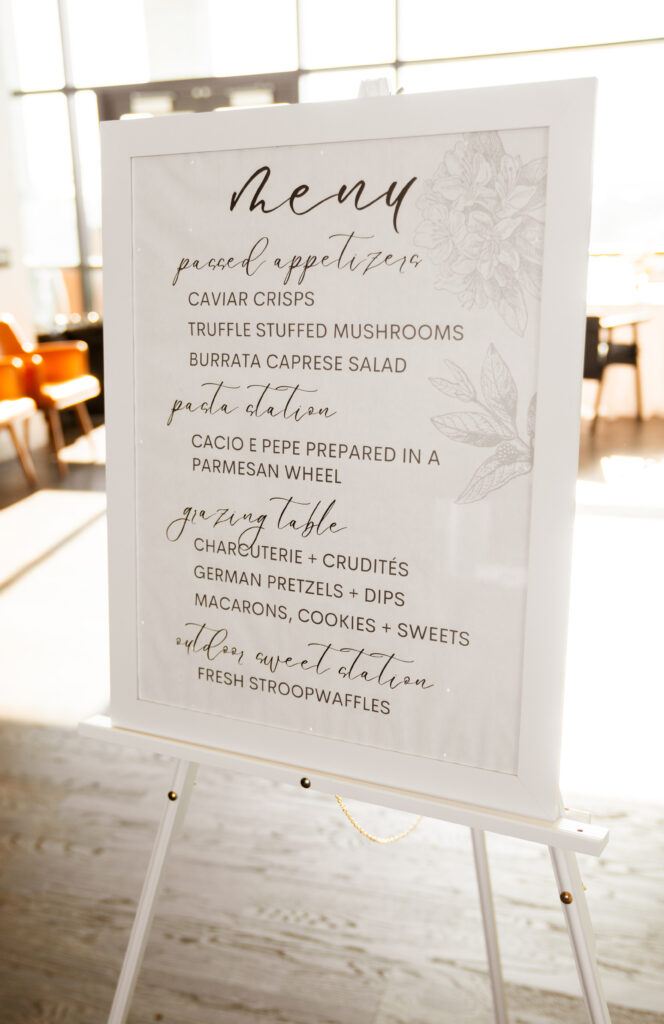 DIY Wedding Signs
Initially Karen planned on getting a Cricut machine to make all those gorgeous wedding signs you see floating around pinterest.
She knew that she would probably only use the machine for a month just to do wedding projects and didn't have the time to learn how to use a new tool, so instead we designed all of our signage on Canva, then just printed them on paper.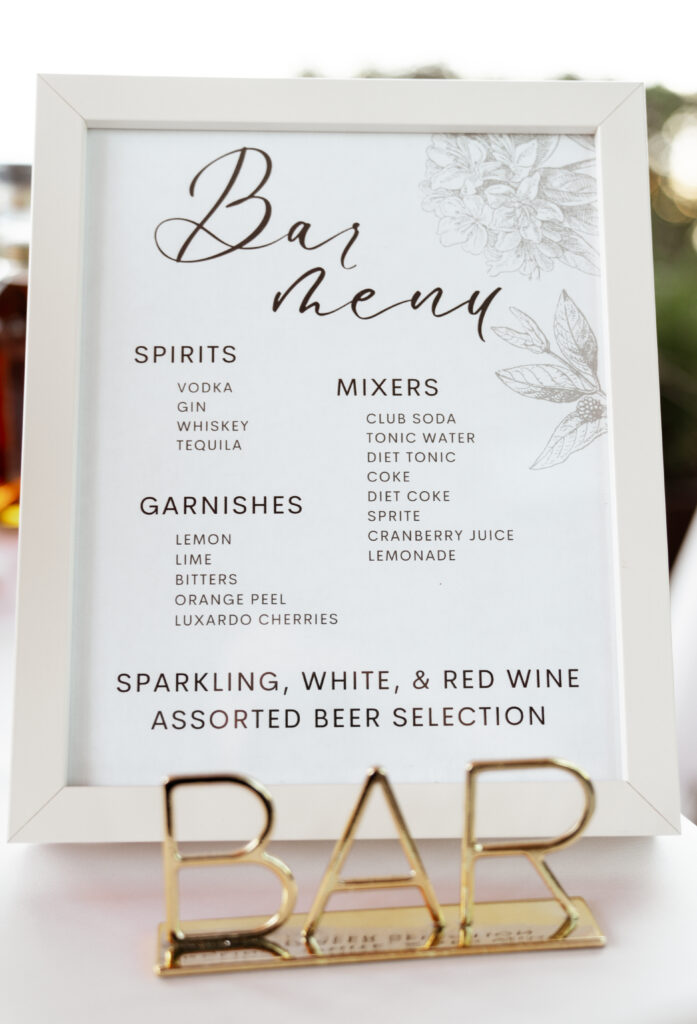 You can print poster-sized prints in black in white from Kinkos for seriously cheap.
It was less than $10 bucks to print the three large signs that went on our white easels.
The other signs were printed on our home printer and placed in inexpensive Ikea Ribba frames, like this sign explaining our wine bottle wedding guest book.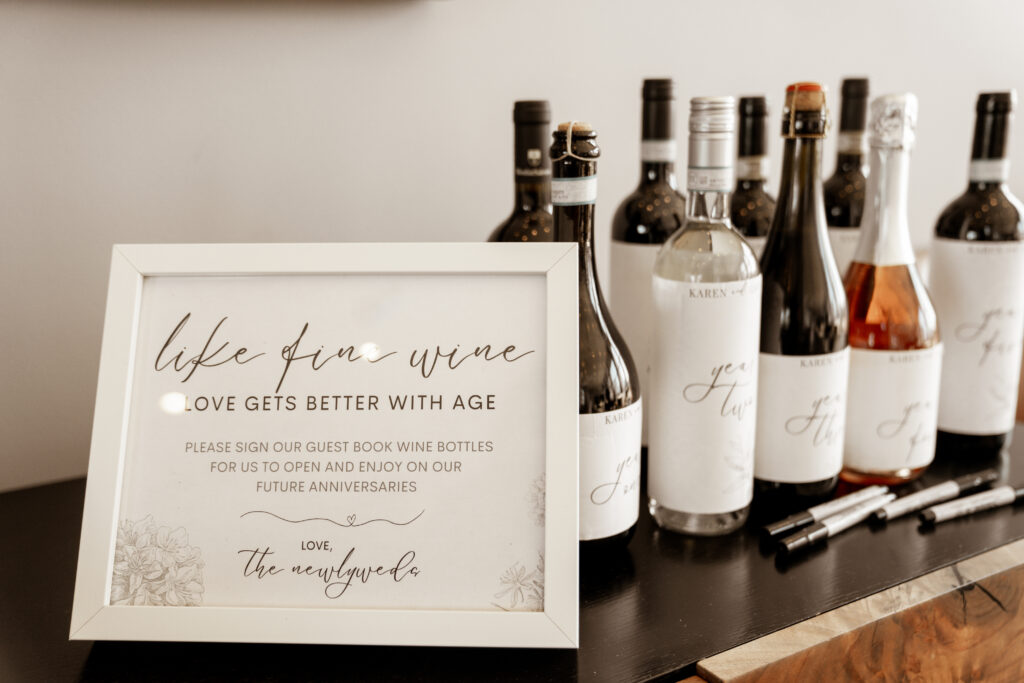 Our DIY Wedding Decor
In addition to the DIY wedding flowers and signs, we ordered a custom neon sign on Etsy with the saying "You, Me, Oui"; another nod to our Paris wedding.
We hung the sign on this gold backdrop stand that we found online. It quickly breaks down into a few pieces, making it easy for transport.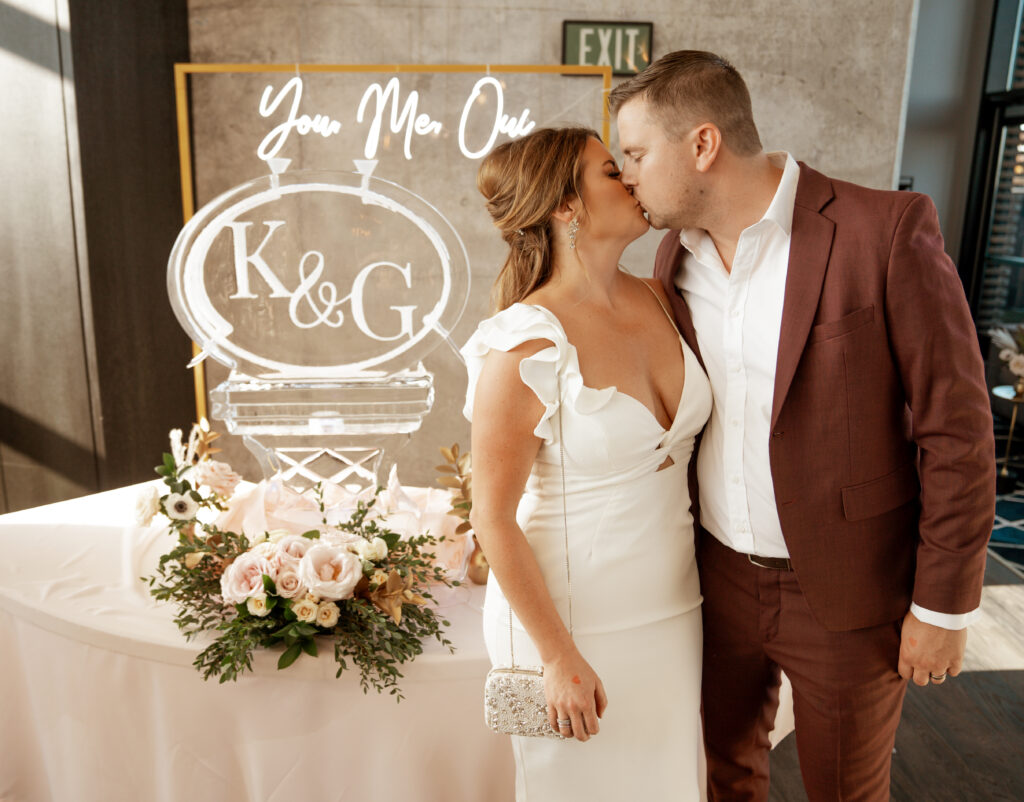 Initially the goal was to create a cascading floral garland with real roses to hang from the stand, but due to lack of time and a scorching 95 degree forecast for the day, we were concerned about the flowers wilting.
The martini luge ice sculpture served as the focal point for the room with a K & G emblem.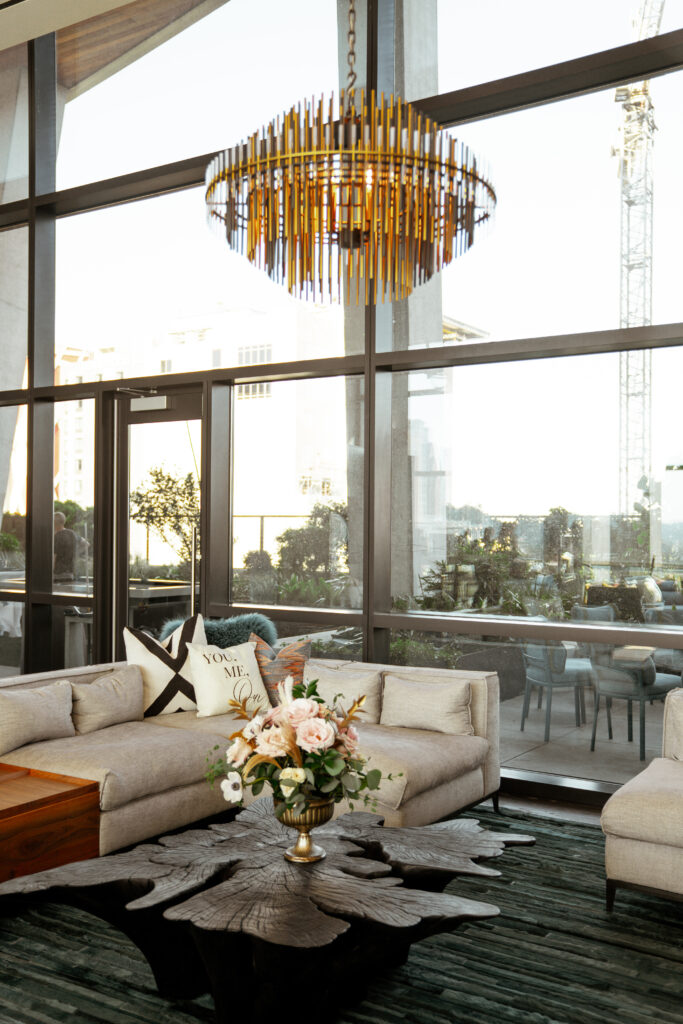 That logo was also used on the custom throw pillows at our cocktail reception.
Karen's sister-in-law was able to use her cricut to iron on basic pillow cases and fly them with her across the country for the reception.
The custom pillows were scattered around the lounge with sayings like "Happily Ever After Party", "Karen and Gavin", "K & G", and "You, Me, Oui."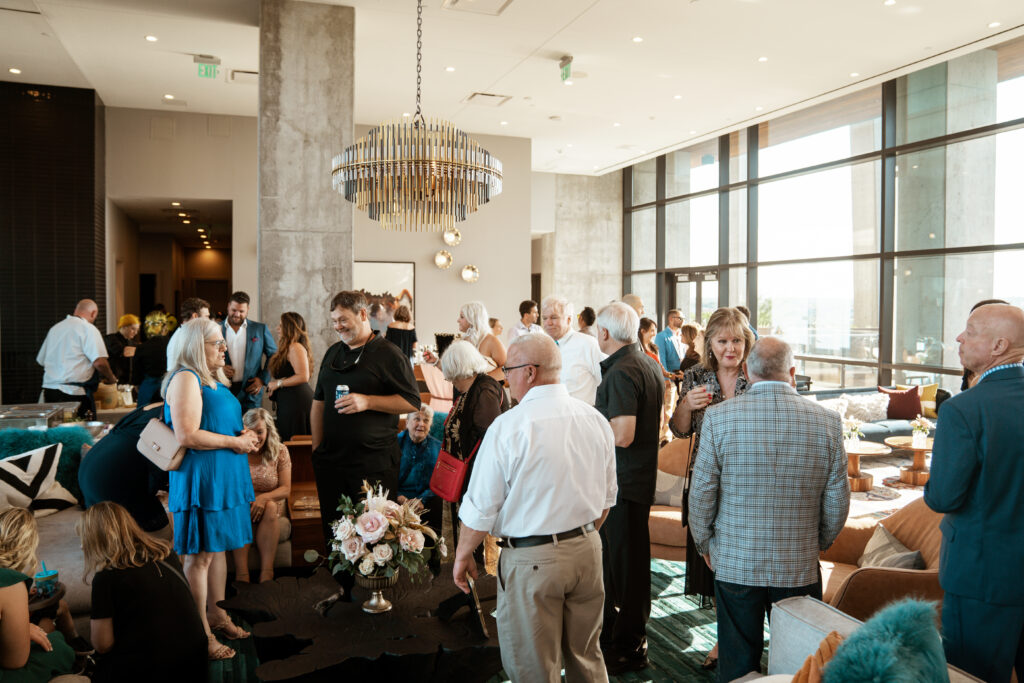 Overall, we're so glad that we did so many DIY aspects for our happily ever after party. It provided a lot of personal details and saved quite a bit of money.
We did definitely add a bit too much stress for the week of our celebration. If you are as crazy as we are to DIY basically your whole wedding reception, be sure to recruit and hire help, ensure you have enough set up time, and be mindful of delegating and hiring out when you need to.
As a reward for all our hard work, we were treated to a stunning Texas sunset to cap off our cocktail party wedding reception.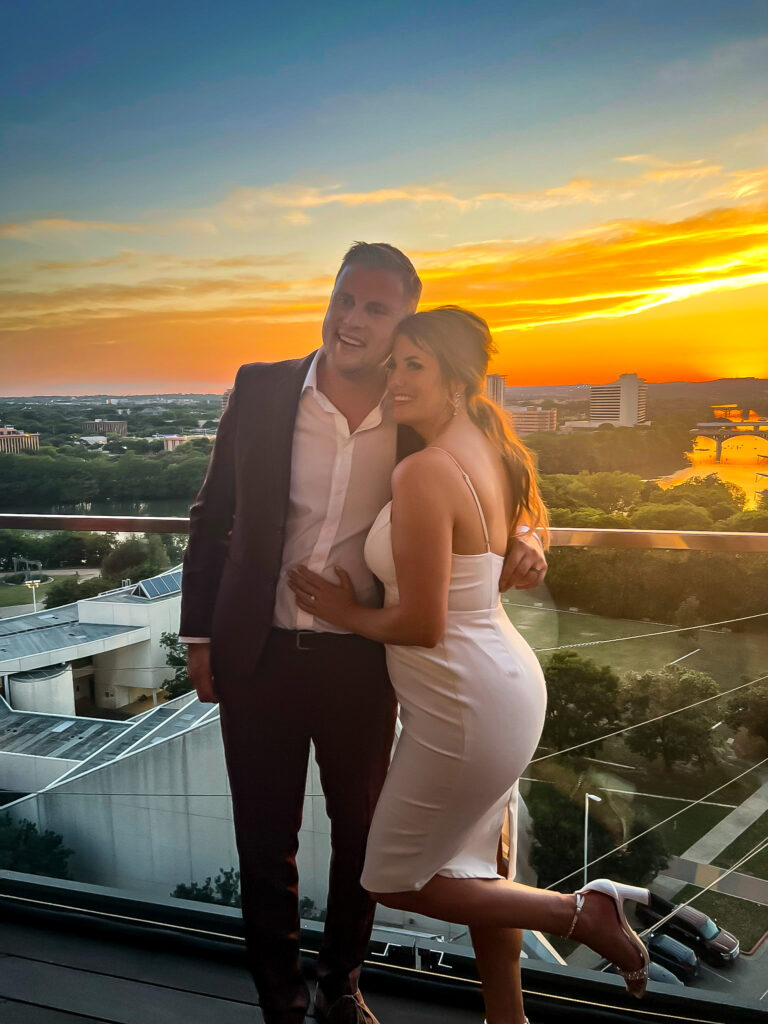 Most Photography by Allen Aesthetics.
Interested in learning more about our wedding? Check out these other posts:
Click this link to pin this post-destination wedding reception inspiration for your wedding on pinterest.
Also, don't forget to follow us on instagram and facebook for more recipes and recommendations, we love to see when you make our recipes or visit our favorite places!